Page
Write for Bankless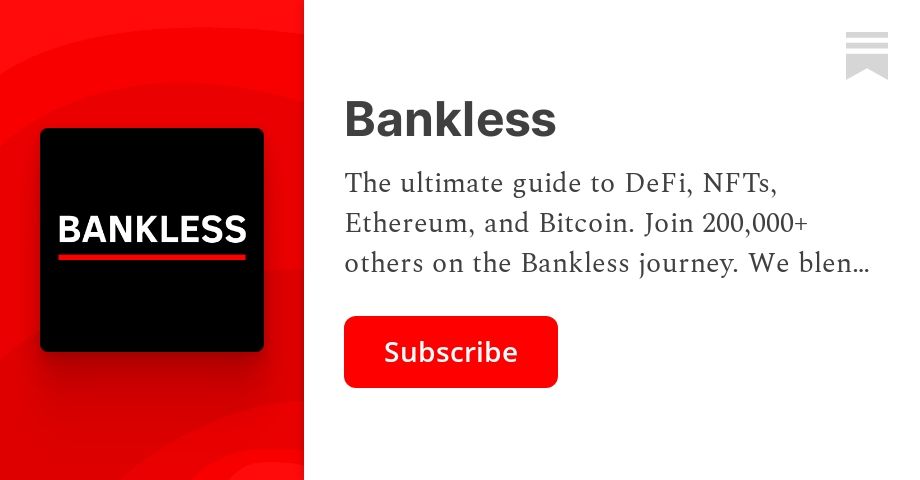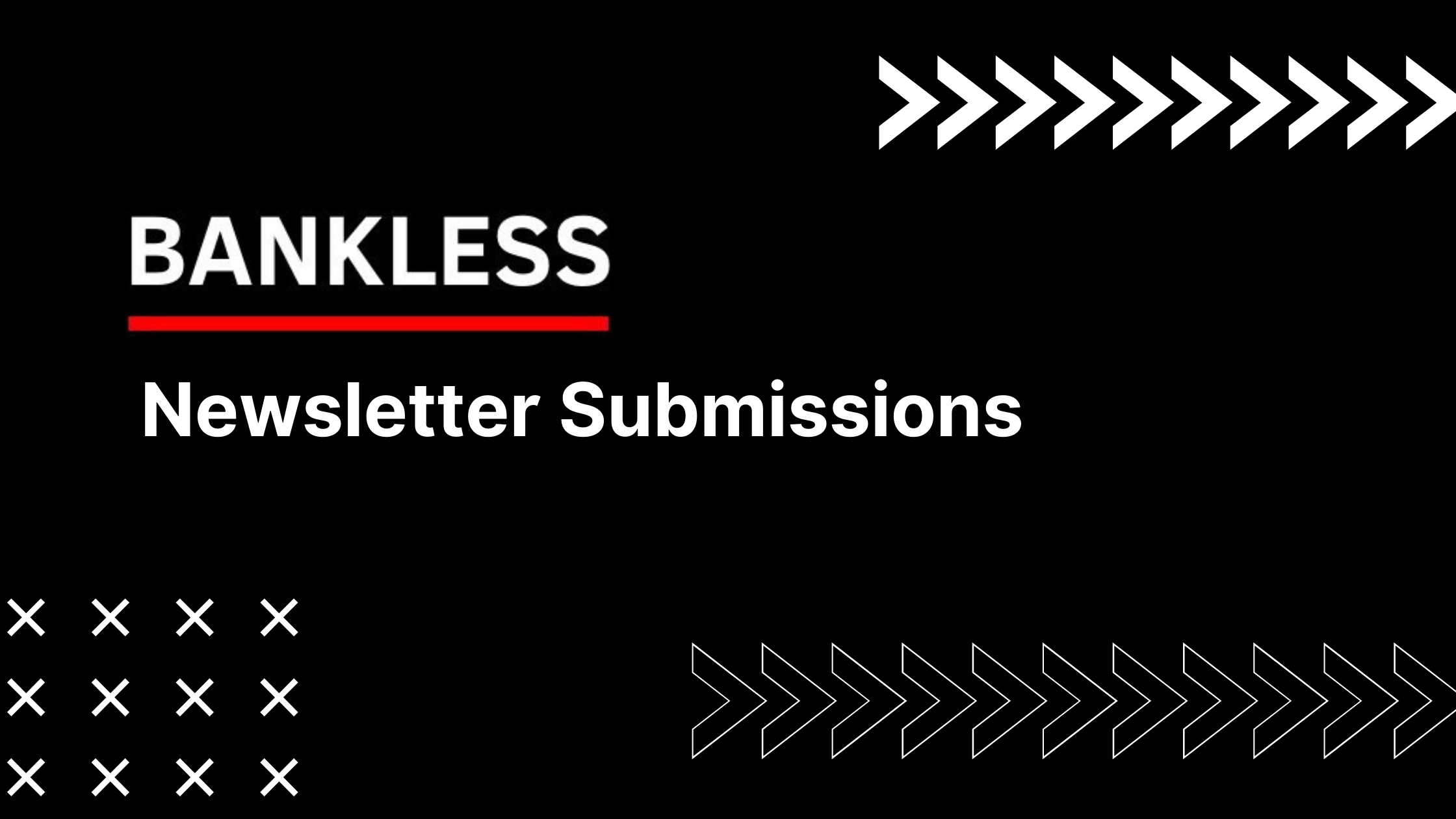 ---
Knowledge in crypto doesn't come from the few it comes from the many.
That's why we're opening up written submissions to everyone.
Want to write something for Bankless?
Read on!
Submit an article to Bankless
Here's the guidelines for a submission:
It has to be something you'd want to read
It can't be shilly—education not bag pumping
It has to be original work
That's it.
A published article reaches over 30k subscribers in the Bankless Nation and the top builders and crypto investors around the world. And if three of your articles get published we put you on the Writers Wall. 🏆
This is new wave clout chasing.
I want to submit my article.
One more thing. A submission is no guarantee your article will be published. We receive many submissions and few are published. Our role as curators is to find the best possible articles to help our readers go bankless.
Sometimes submissions aren't a fit. Other times we pass on themes that don't match our content schedule. You can always publish elsewhere. No hard feelings.
I understand…I still want to submit an article.
Ok. There are three types of articles you can submit.
A tactic explains how to do something in crypto
A writers wednesday op-ed or thought-piece
An analysis of a token or market segment
You'll need to pick one. You can start writing by forking one of the Templates below:
Tactic Template: Project & Strategy Guides (1000+ words plus screenshots!)
A+ examples…

Once your article is written just send it in to submissions@banklesshq.com. If it's a fit, we'll reply to let you know and zero in on a publish date.
Though we can't reply to them all…we read each and every submission.
No higher leverage activity
Many of my favorite people got their start in crypto by writing. There's no higher leverage activity. Writing is how you build a network, propagate an idea, and launch a career. And bankless can supercharge the distribution.
Like anything else…the hardest part is to get started.
So get started!
-RSA
P.S. Need to ping us about an article topic? Hit us up on Twitter!
---
Submission Instructions Recap
Fork the template for the piece you're interested in having featured on Bankless

Token Analysis Template (advanced!)

Once the draft is ready, send it to submissions@banklesshq.com with the subject "Tactic Tuesday: [Title], Writer Wednesday: [Title], or Token Thursday: [Title]" depending on the article type.

Wait for your submissions to be reviewed (give us a week)

If your submission qualifies, a Bankless Team member will reach out to your email with next steps and scheduling!

It goes live and you get to bathe in the clout!!
---
Frequently Asked Questions (FAQ)
If my article doesn't fit the three different pieces listed above but I am still really proud of it. Can I still submit it?
Absolutely!
Does Bankless have exclusive rights to my writing? If so, for how long?
Bankless retains 2 weeks of exclusivity following the publish date. Once the waiting period is over, you're free to share it where you'd like.
How many articles will you take from the same author?
No limit—we love having repeat authors!
What is the timeline from draft submitted to posted?
Ideally within a month of the submission. But it depends on the content schedule & how it fits.
Will you work with me if my draft doesn't quite fit but is close?
Yes, but only for limited cases.
What format do you prefer for submissions (PDF, WORD, etc.)?
Google Doc w/ comments turned on.
Should I add my formatting (H1s, H2s, italization, ect.) before submitting? Or do you guys take care of that to match the Bankless vibe?
Basic formatting is all you need—we'll take care of the rest!
---