🚨 Alpha Alert: Saddle Finance Airdrop
Saddle Finance is launching their native governance token SDL!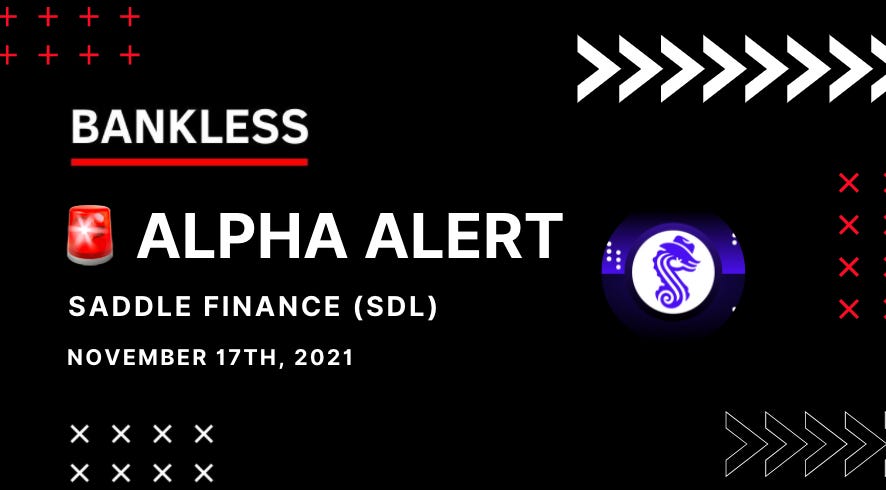 ---
Dear Bankless Nation,
Coming in on #5 in our Ultimate Guide to Airdrops was Saddle Finance. And guess what?
Yesterday they announced an airdrop for all past users. In the airdrop guide, we told you to make some swaps and provide liquidity to the protocol—and that's exactly how they're distributing ownership.
We're serious when we say it pays to use crypto.
Congrats to all those that made the cut. You've been rewarded yet again (tokens are untransferable for a few months tho).
Airdrop season has arrived. 🪂
Here's what you need to know.
- RSA
---
ALPHA ALERT: Saddle Finance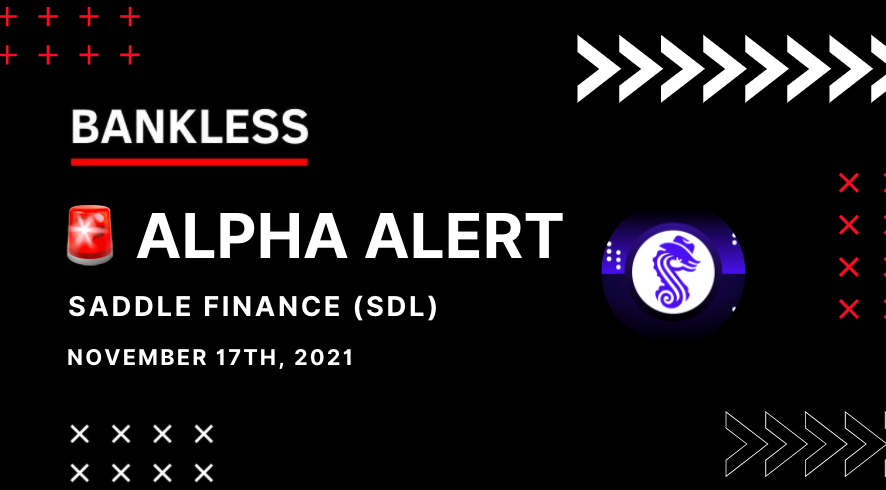 Claim your Saddle Finance (SDL) Airdrop!
Saddle Finance is a liquidity protocol specializing in same-pegged asset swaps. Similar to Curve, it's hyper-efficient at providing deep liquidity on stablecoin swaps like USDT to USDC and other like-asset pairs. The protocol is taking a step towards its decentralization with the launch of its governance token, SDL.
SDL will be untransferrable for 3 to 12 months, where the community will have the option to turn on transferability after a three-month period. Additionally, all tokens from the retroactive airdrop will be vested over 2 years.
The total retroactive airdrop accounts for 15% of the total supply, or 150,000,000 SDL, making it a potentially sizable airdrop for anyone involved. The airdrop features a handful of buckets for those who used the protocol, including being an LP, interacting with the contract at any point, being an early user, and even just holding veCRV—Curve's vote escrowed governance token.

With the announcement, the protocol is also launching a liquidity mining program on Arbitrum that'll begin on November 18th at 00:00 UTC. It's worth highlighting again that the SDL rewards you accrue will be untransferrable until changed by governance (at least 3 months). However, all tokens earned from the LM program are unvested!
Outside of the liquidity mining program, Saddle is also launching bounties4bandits featuring 1% of the supply. This is the initial grants and bounties program for community members to get involved and earn unvested SDL for their contributions. You can check out the bounty program here.
If you're interested in learning more, we recommend reading the official announcement post and the tokenomics blog!
---
How to get this Alpha:
Head to Saddle.Finance
Connect your wallet
If eligible, your tokens will be available to claim in the top right (I'm ngmi)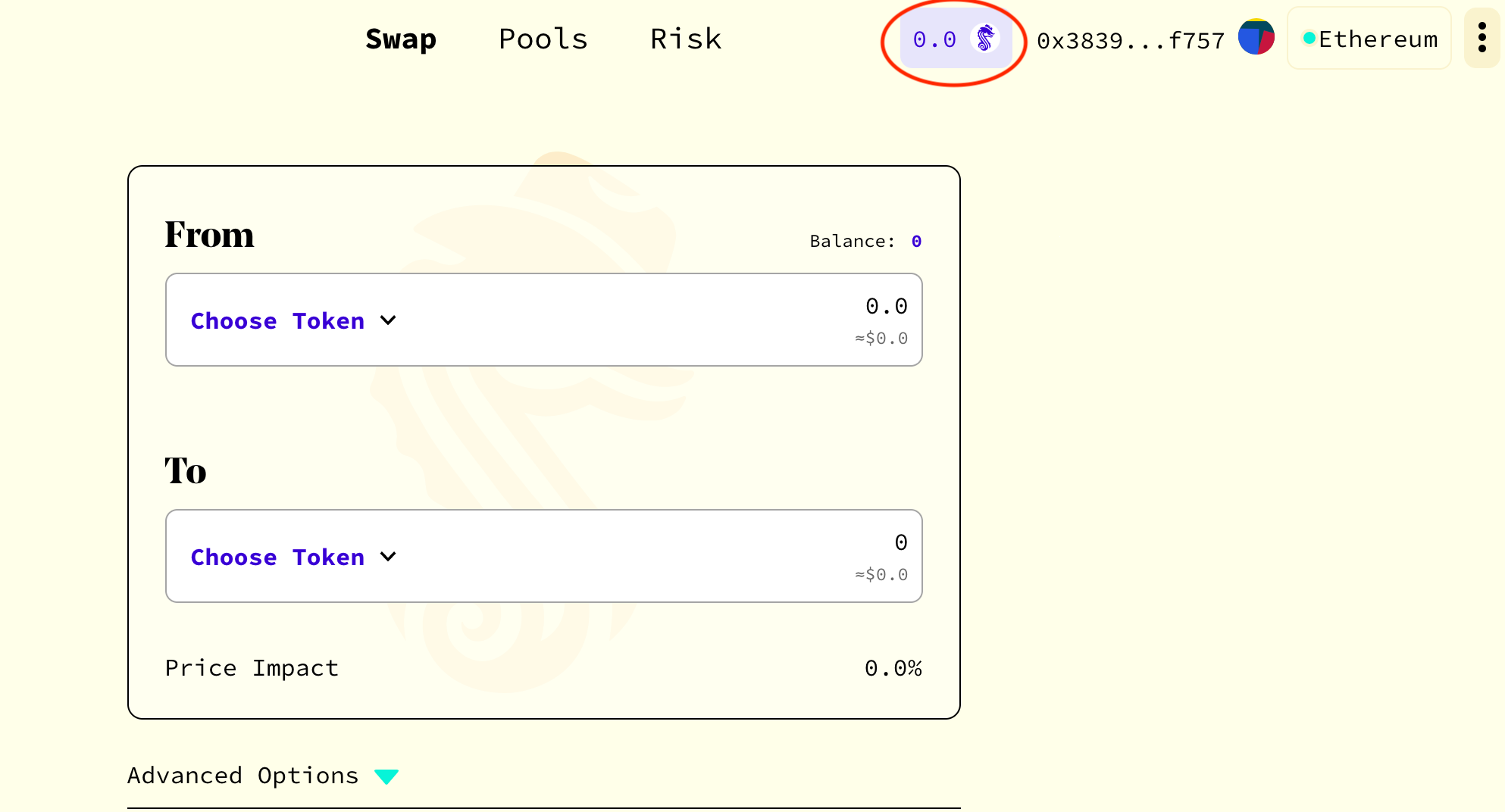 Click it and you'll be able to hit "claim" on the website!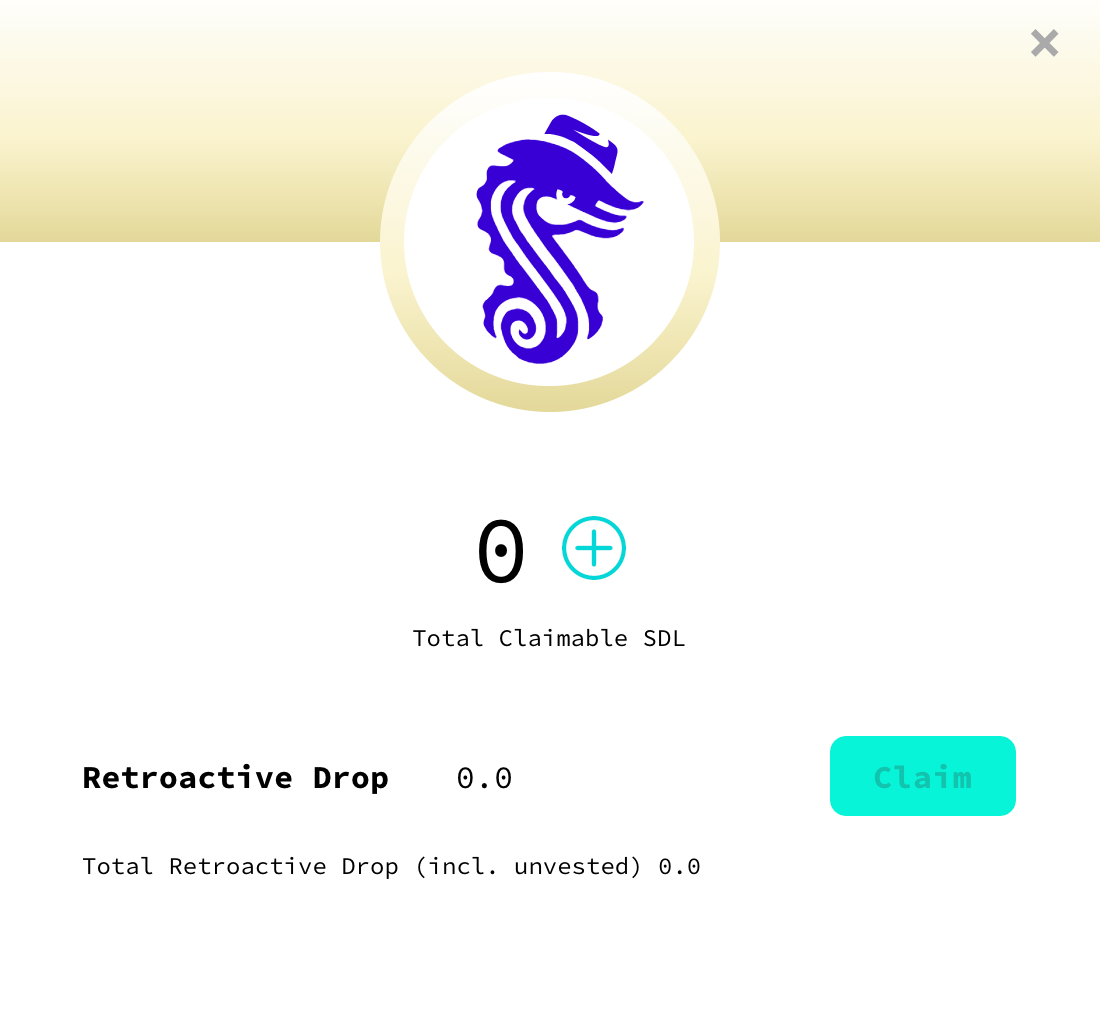 Sign the transactions on your wallet and you're good to go! Congrats :)
---
Considerations
What if you missed this alpha? Keep leveling up on the Bankless program. Start using projects that might have future airdrops. Spend time each week learning something new. Connect with the community. You're still early…this is a marathon not a sprint!
---
🙏Thanks to our sponsor
👉 Stake your crypto assets on Lido—now supports ETH, SOL, and LUNA
Lido lets users stake their assets and receive a tokenized derivative that automatically earns daily rewards. With Lido, your staked assets can be used across the DeFi ecosystem. You can lend, borrow, and more with your assets while maximizing your yield. Stake with Lido.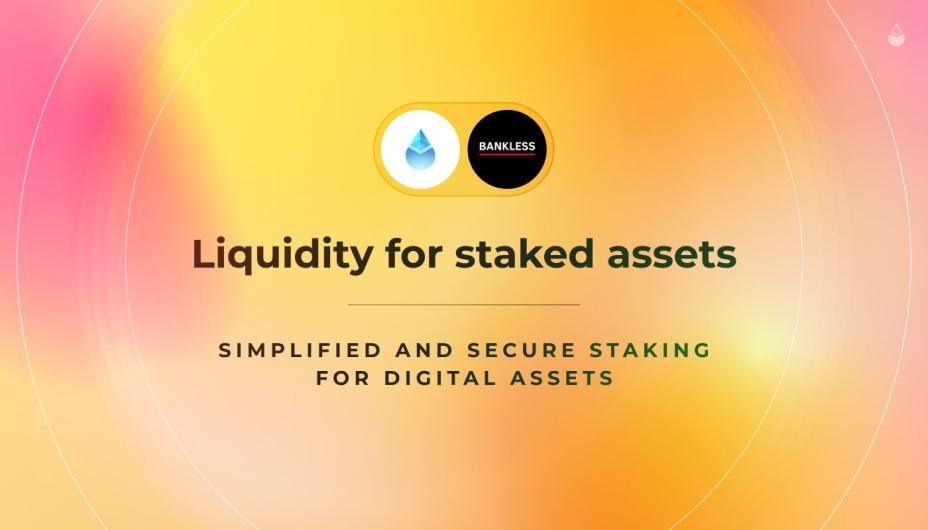 ---
Want to get featured on Bankless? Send your article to submissions@banklesshq.com
---
Not financial or tax advice. This newsletter is strictly educational and is not investment advice or a solicitation to buy or sell any assets or to make any financial decisions. This newsletter is not tax advice. Talk to your accountant. Do your own research.
---
Disclosure. From time-to-time I may add links in this newsletter to products I use. I may receive commission if you make a purchase through one of these links. Additionally, the Bankless writers hold crypto assets. See our investment disclosures here.