Article
Weekly Action Recap (Sept 15)
Your action recap for the week of September 15th, 2019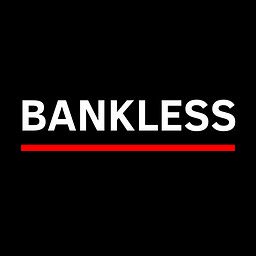 Level up your open finance game three times a week. I'm releasing this Free for Everyone until November 1. Get the Bankless program by subscribing below.
---
Dear Crypto Natives,
New here? Every Friday I deliver a weekly review of your action items. Completing them is up to you—but you gotta put in the work to level up!
I also included an update on the Inner Circle. There's a second chance if you missed it last week—but the window may close fast—all you need to do is commit.
- RSA
---
Recap for the week of September 15th, 2019
---
SCHEDULE RECAP:
---
ACTIONS RECAP:
Execute any good market opportunities you saw in Market Monday
Complete weekly assignment: enter the no-loss lottery
Consider: how will ETH as a reserve asset play out?
NEW 🔥- I'm opening up 100 capped slots to the Inner Circle (see below)
---
INNER CIRCLE UPDATE
Last week I sent invitations to Early Believers to join the Inner Circle.
For those that missed it—the Inner Circle is a resource to help us level-up our open finance skills at warp speed. It complements the program through a community meeting place hosted on Discord.
We've had some phenomenal people join.
To name a few:
DCInvestor of EthFinance fame, Mariano Head of Oracles at Maker, Eric and Anthony from ETHHub, Kain from Synthetix, Brendan from Dharma, and cadre of teachers, students, enthusiasts, OGs, newbies—a super passionate group of crypto money users.
This week we discussed:
Rising transaction prices on Ethereum
Opportunities for DeFi credit cards
Whether the Astro Wallet is real
If KYC is coming to Maker
Good crypto lending opportunities
We also voted on the next Tactical Tuesday ("How to record your crypto transactions for taxes" won!) and picked the winning meme from the Ethereal conference. Nodar even rolled out early access to members for the DeFi optimizer he's been working on.
I'm really excited about the future of this group. It's shaping up exactly how I'd hoped.
---
HOW CAN I JOIN?
As of now it's full.
That's because I wanted to grow the Circle methodically. Quality over quantity. So last Monday I released wave 1 invites capped to 100 slots to the Inner Circle. They filled fast and there's no longer any room in wave 1.
But there's one last chance if you missed out…
---
I'm releasing 100 more slots to the Inner Circle on Monday
On Monday at 12pm EST I'll be releasing a second wave of invites—another 100 slots to the Inner Circle. As before only Early Believers who are full subscribers get access.
Like last time these invite slots could fill up fast. So if you're an Early Believer make sure you click the invite link you on Monday sooner rather than later.
Will there be future invite waves after this? Maybe. I think. But it depends how the group goes. And I can't say when. So if you're serious doing this I wouldn't wait.
---
"I really want the invite but haven't committed." It's not too late. If you subscribe before Monday you'll get the invite, plus 20% off, and forever Early Believer status.
Think about this: we may someday have 100,000 members doing this program. But we'll only ever have a small set of Early Believers—you want to be part that group?
---
Get the invite!
Get the invite by subscribing now. No interruption in program. 20% off forever. Access to the Inner Circle. Costs a Netflix subscription but way, way, way better ROI.
---
Pay with crypto
It's still a bit manual, but now you can pay using ETH, BTC, or USDC. Annual subscription only. Full Early Believer status.
---
You subscribed? Awesome. Share it! Like DCInvestor did this week…

Was really honored to get this share from Keith…

I'm still trying to keep prices low to onboard the most…your subscription helps…
Tag me on twitter when you subscribe & I'll deliver 3 x 🔥.
We have 1 billion people to onboard.
Let's get going!
---
Not financial or tax advice. This newsletter is strictly educational and is not investment advice or a solicitation to buy or sell any assets or to make any financial decisions. This newsletter is not tax advice. Talk to your accountant. Do your own research.
---
Disclosure. From time-to-time I may add links in this newsletter to products I use. I may receive commission if you make a purchase through one of these links. I'll always disclose when this is the case
---