Article
A Beginner's Guide to Optimism
Exploring one of Ethereum's most exciting Layer 2 rollups.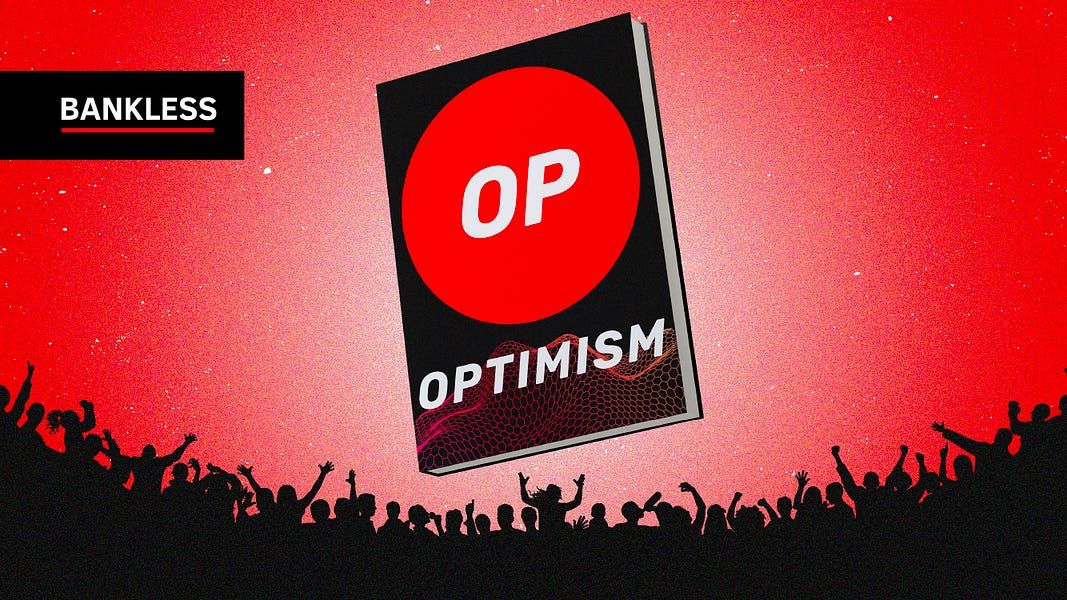 Dear Bankless Nation,
Today, the second largest EVM-compatible L2 chain Optimism announced their first token airdrop. 🤯
👉 Here's the eligibility criteria for airdrop #1.
👉 Check here to see if your address qualified
We predicted the Optimism Airdrop last year in our Airdrop Guide, if you're a Premium Subscriber we expect you benefited from this one! (review the other airdrops we predicted here)
At present, Optimism is a vibrant ecosystem with close to $700m in total locked value and 108 dapps deployed.
Optimism is like having your cake and eating it too: cheap, quick transactions while maintaining the primary security guarantees of the base Ethereum chain.
It's the best of both worlds. Ethereum is scaling through rollups.
With news of its token launch, activity on Optimism is set to explode.
If you're never heard of Optimism, it's not too late. In fact, as we learned from the Optimism team in today's episode there will be many future Optimism airdrops to come!
Today, William takes us on an Optimism 101 tutorial. Let's jump in.
- RSA
---
Optimism is one of the most exciting layer two (L2) Ethereum scaling solutions we've seen yet. This Bankless tactic will demonstrate how novice crypto users can dive deeper into this L2 to enjoy super fast and super cheap Ethereum-based transactions.
---
Optimistic about crypto's future? Then Optimism's for you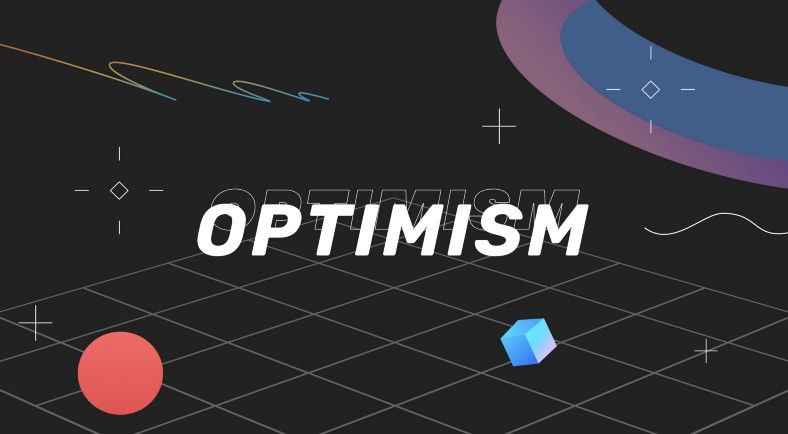 Rollups and validiums and volitions, oh my!
Ethereum's ecosystem of layer two (L2) scaling solutions is blooming in all directions right now. This "endgame" approach to blockchain scaling is taking crypto mainstream by making transactions extremely inexpensive and extremely fast.
Though the L2 scene is still very young, one of its earliest stars is Optimism. The Optimism project derives its name from its rollup style, which is known as an "optimistic rollup."
How Optimism Works
Simply put, this means Optimism is an L2 that "rolls" off-chain transactions into batches, and the network then assumes these constituent transactions are valid unless they're challenged via what are known as fraud proofs.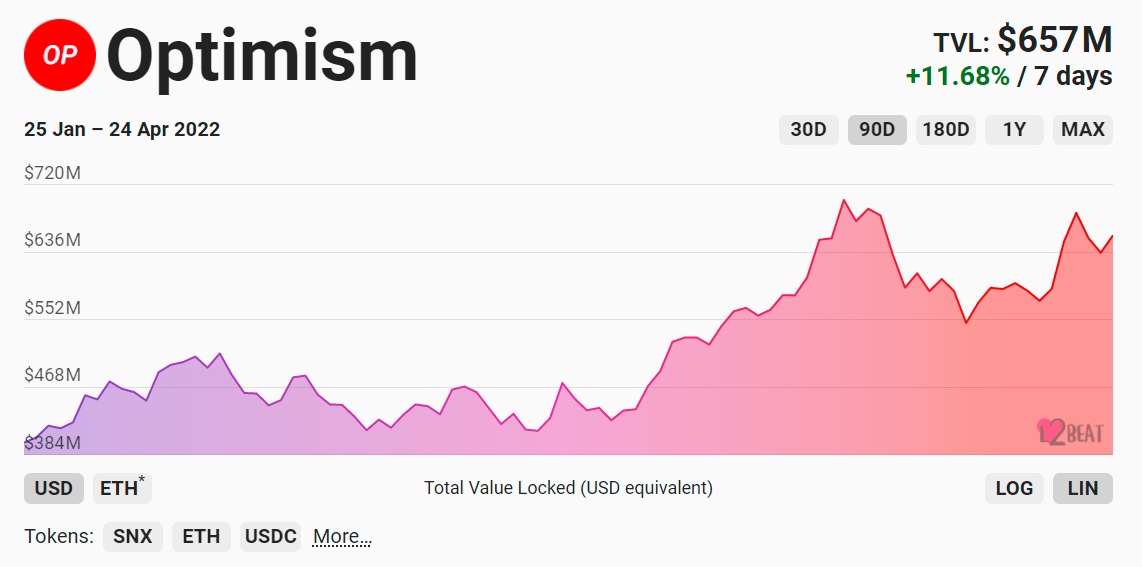 So while Optimism ultimately posts data onto Ethereum, it executes Ethereum-based transactions off-chain. This way, Optimism achieves significant transaction efficiency and security guarantees at the same time. Bypassing mainnet gas costs and transaction congestion while enjoying mainnet quality security is the Optimism way.
Yet beyond fast and cheap transactions, Optimism is also notable because it's currently the only L2 that offers full Ethereum Virtual Machine (EVM) equivalence.
Accordingly, Optimism is the first L2 to fully comply with Ethereum's protocol spec. This EVM equivalence mitigates the need for a compiler and lets Optimism allow DeFi and NFT projects to 1-click deploy to Optimism and thereafter still use all the great Ethereum L1 tooling that's out there, e.g. Hardhat, Vyper, and beyond.
---
A brief history of Optimism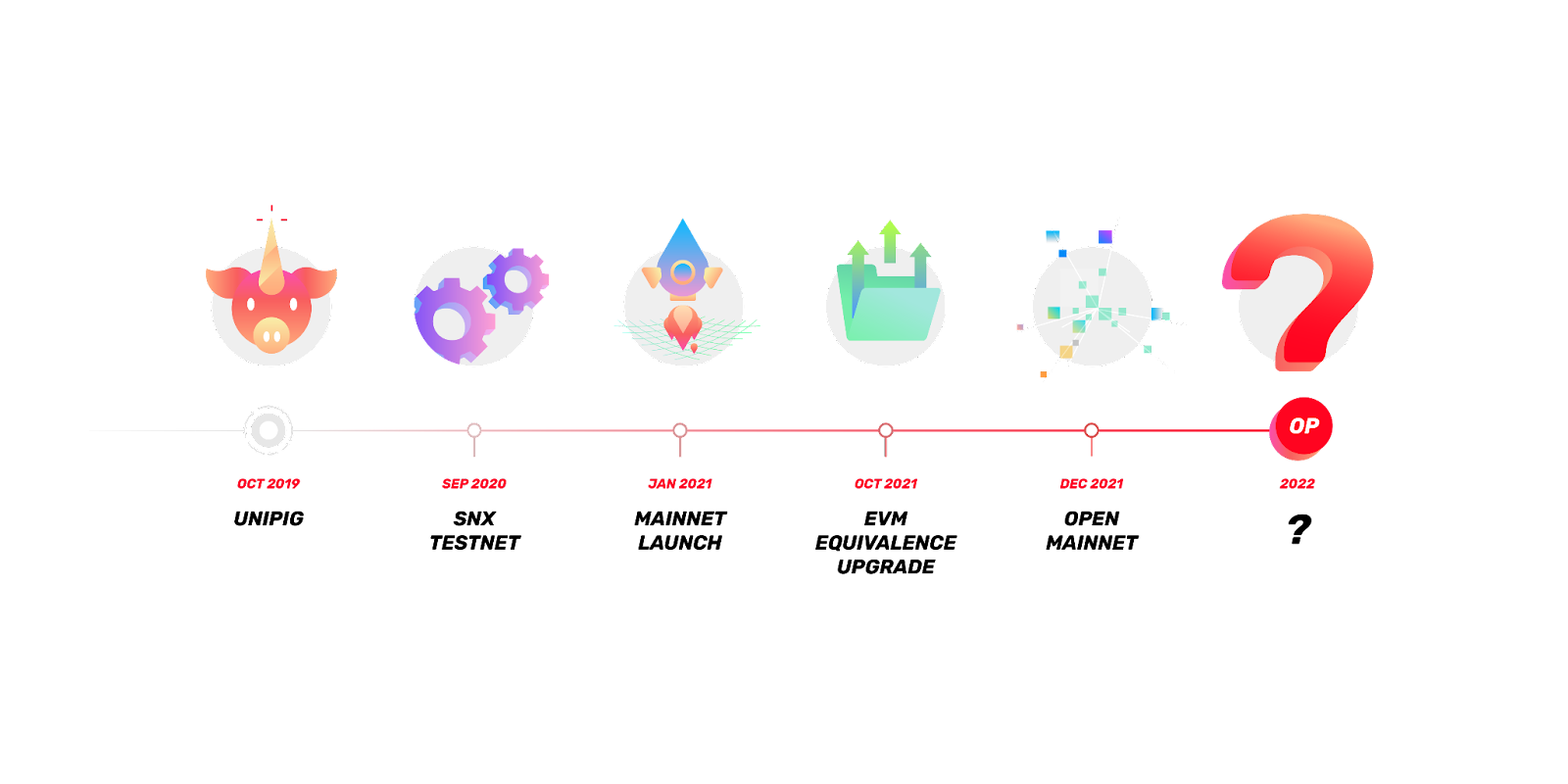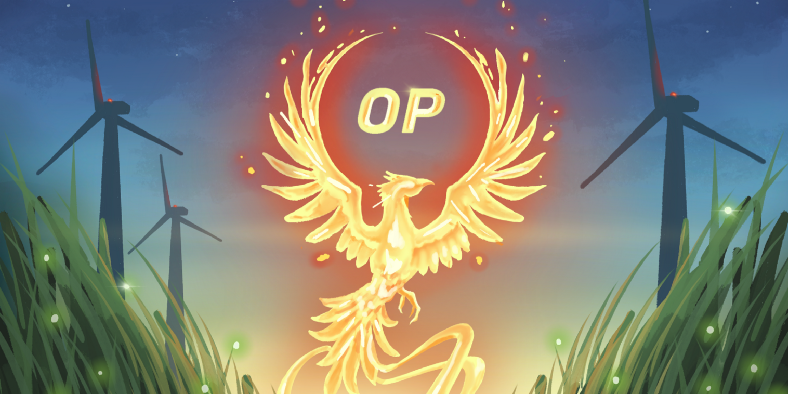 ---
How to get started with Optimism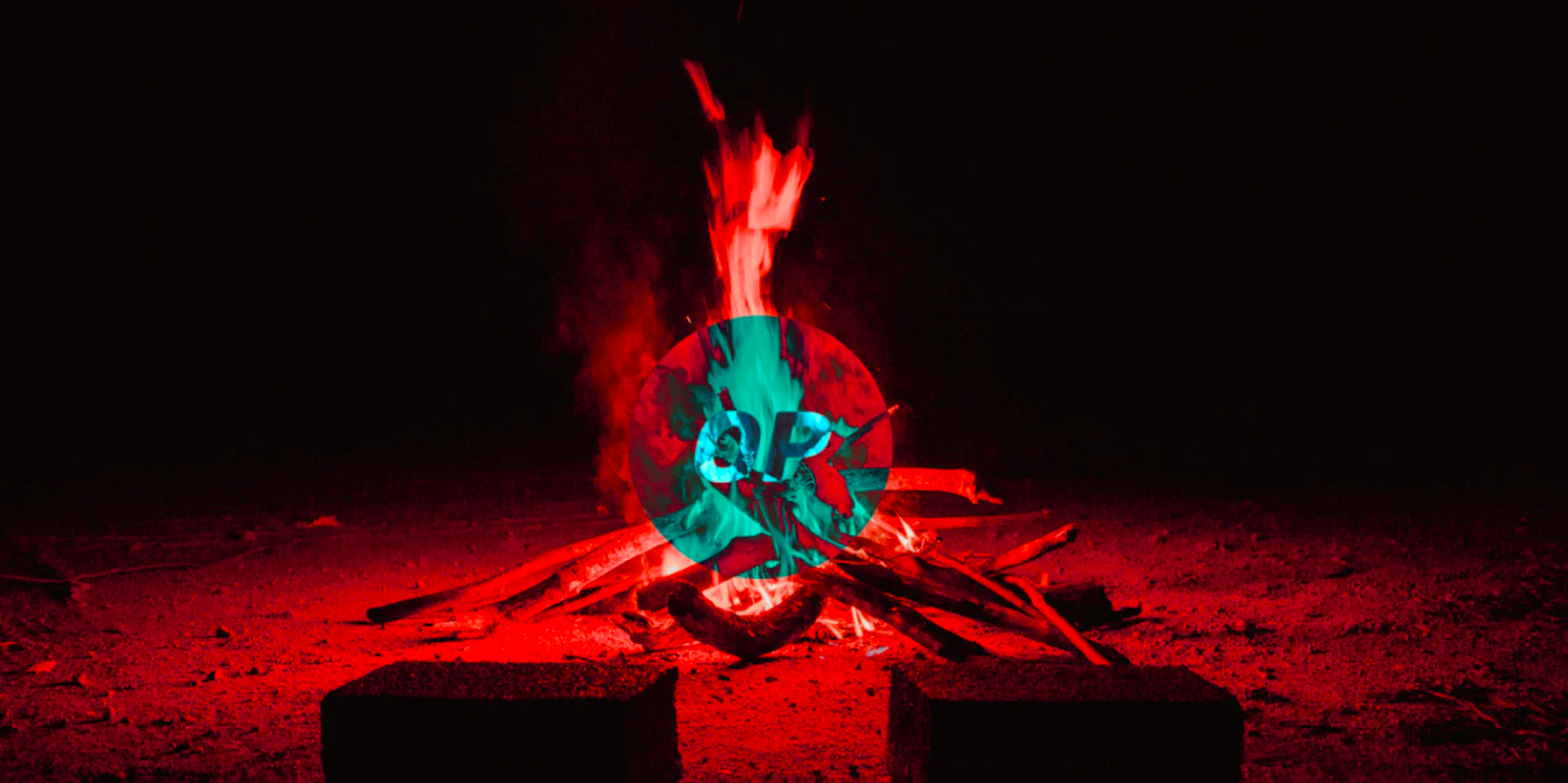 Creating an Optimism wallet
Since Optimism is EVM-compatible, it's really simple to add an Optimism account to your existing Ethereum wallet(s). For example, let's say you have a MetaMask wallet. Adding Optimism is then as easy as going to Chainlist, connecting your wallet, and clicking on the Optimism option. Then in MetaMask you would toggle between Ethereum and Optimism as needed using the "Networks" button.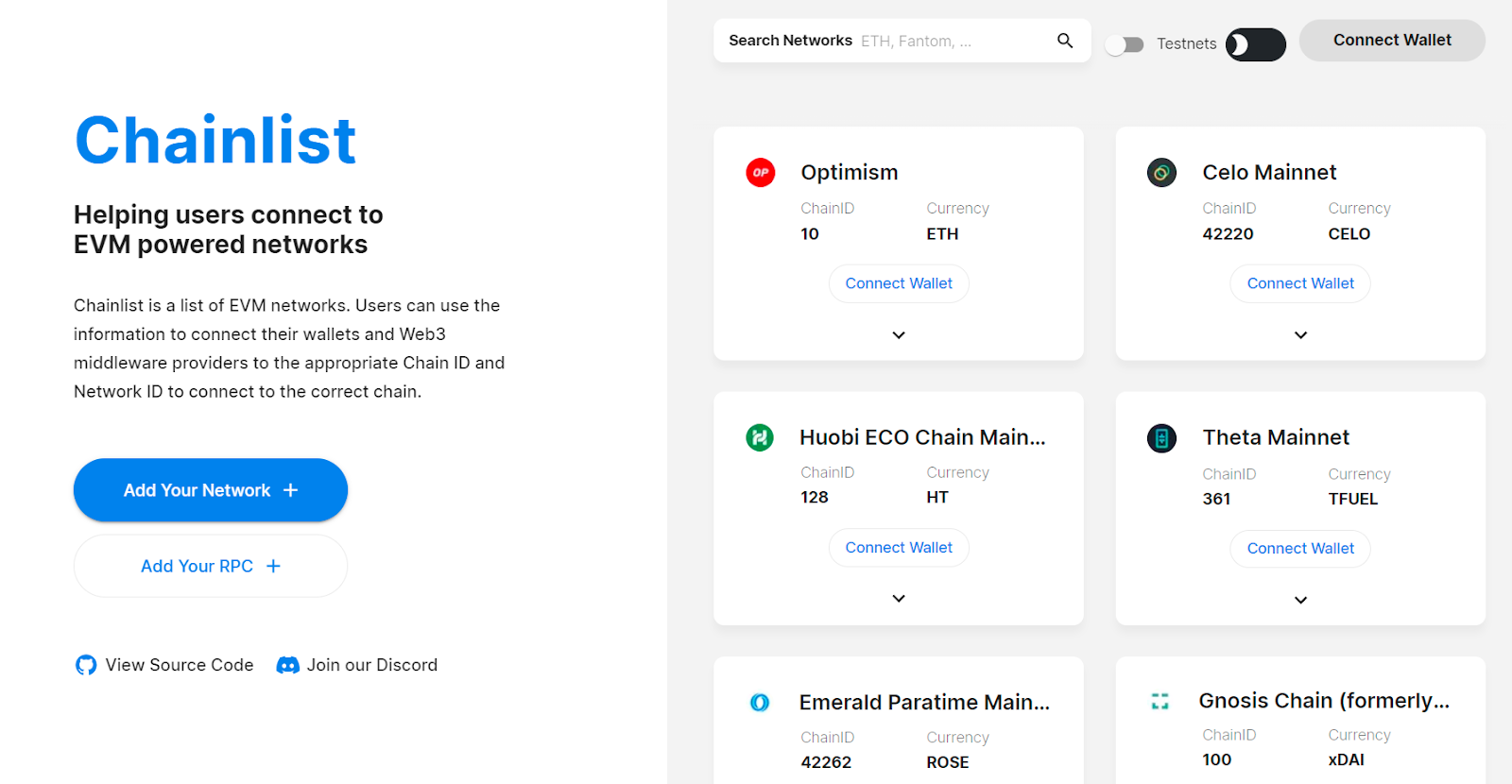 Getting money onto Optimism
Looking to move money from Ethereum to Optimism? You're in luck!
The Optimism team just unveiled a new streamlined bridge UI that aggregates third-party bridges into one seamless bridging portal. You can choose a chain, a debit card, or a centralized crypto exchange to move funds onto Optimism, plus you can choose from multiple different Optimism-to-Ethereum withdrawal routes too.
Whatever you want, whenever you want it.
Optimism starter pack
Here are some resources you can use to help you more easily navigate the Optimism ecosystem.
TOOLS 🔨
READ 📚
WATCH 📺
METAVERSAL 🎨
---
Top Optimism apps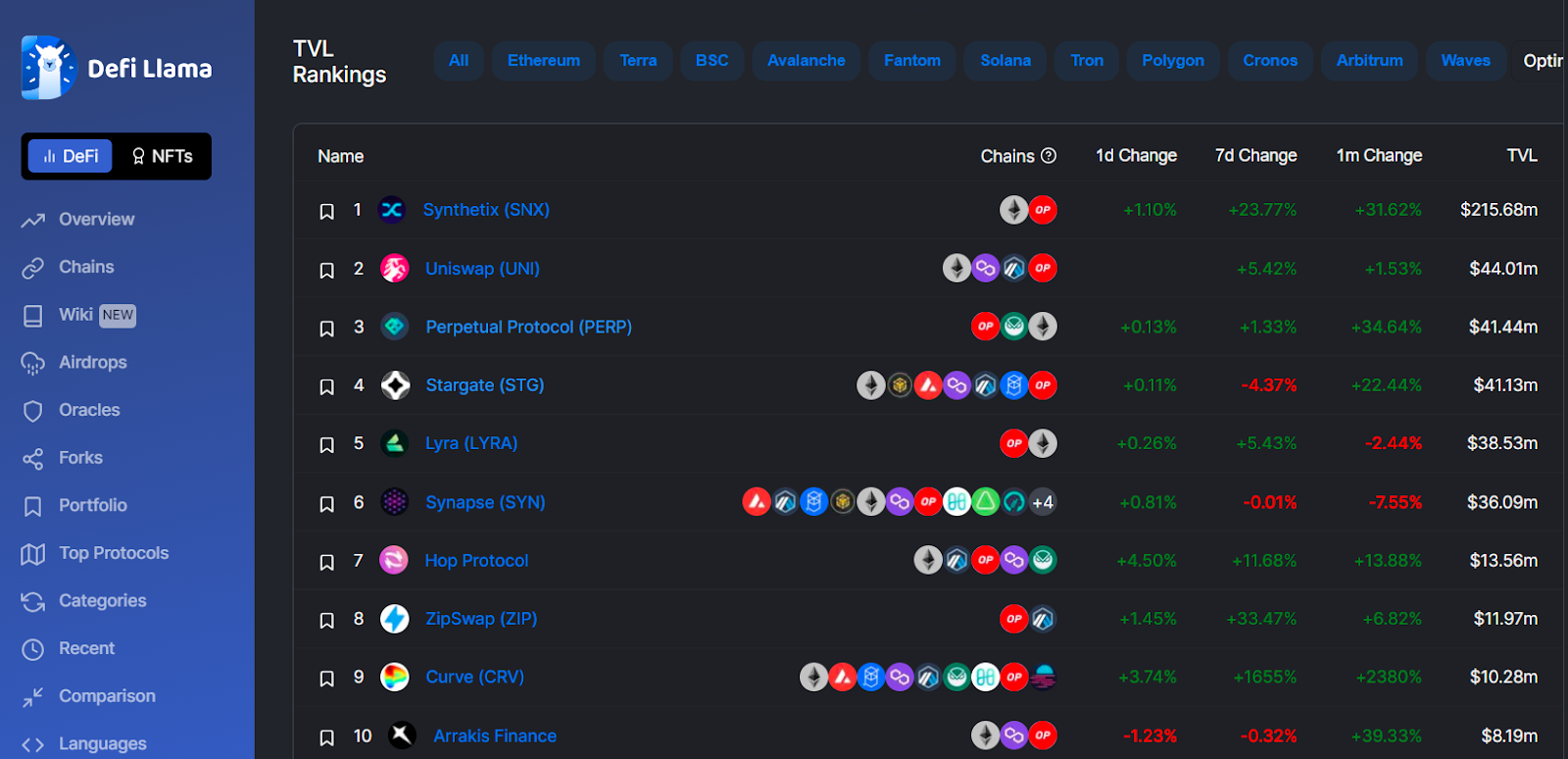 1. Synthetix
With +$200M total value locked (TVL) on Optimism, synthetic assets protocol Synthetix is presently the largest dapp on the L2. No surprise there, though, as Synthetix was one of the first dapps to embrace Optimism, so its first-mover advantage has translated into considerable early inertia on the L2.
2. Uniswap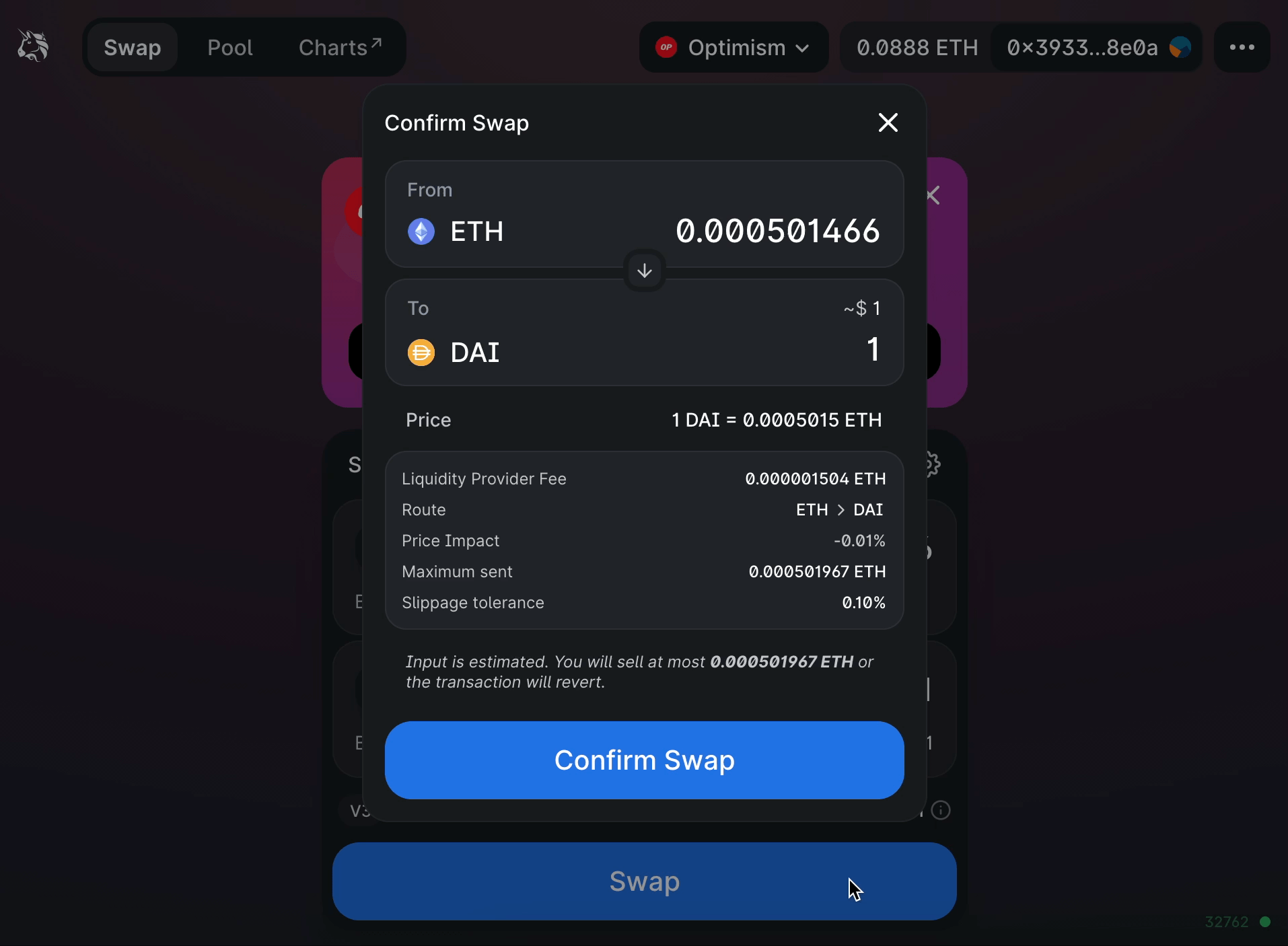 Uniswap is the web3 standard for decentralized exchanges. When the DEX launched on Optimism last summer, the arrival kickstarted a whole new wave of interest in using Optimism's DeFi scene. If you're wanting to make crypto trades affordably, Uniswap V3 on Optimism is one of your best bets right now.
3. Perpetual Protocol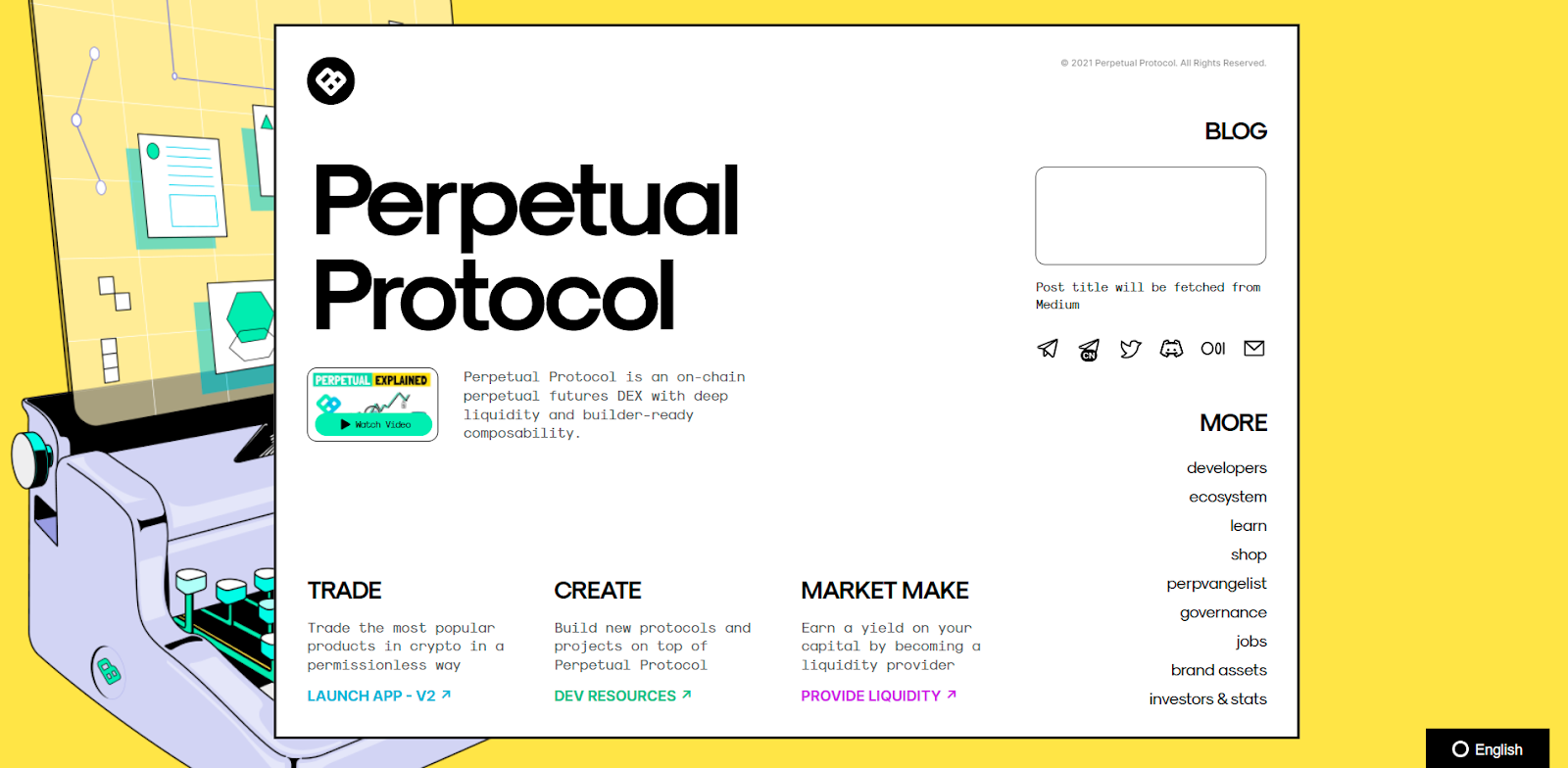 Perpetual Protocol is an on-chain perpetual futures DEX that is now live on Ethereum, Optimism, and Gnosis Protocol. If you're looking to trade perpetual swaps in affordable fashion, Perpetual Protocol is certainly an option worth considering these days.
Bonus projects
Other notable projects deployed on Optimism include the following dapps:
---
Conclusion
Optimism is one of the top L2s right now, and the OP token is the biggest L2 token release we've seen to date.
We're all still wrapping our heads around what OP means for the cryptoeconomy, but make no mistake: this is a huge milestone that hails the acceleration of Ethereum's L2 era.
Optimism is already very fast and affordable, but it'll need to become very decentralized over time to reach its full potential. The OP release represents a big step forward in that direction.
If you think crypto has a bright future, then trying Optimism in the here and now is a great way to prepare for all the optimistic L2 advances that are to come!
---
Action steps