Article
A Beginner's Guide to Terra
Everything you need to know to get started with Terra, LUNA, and UST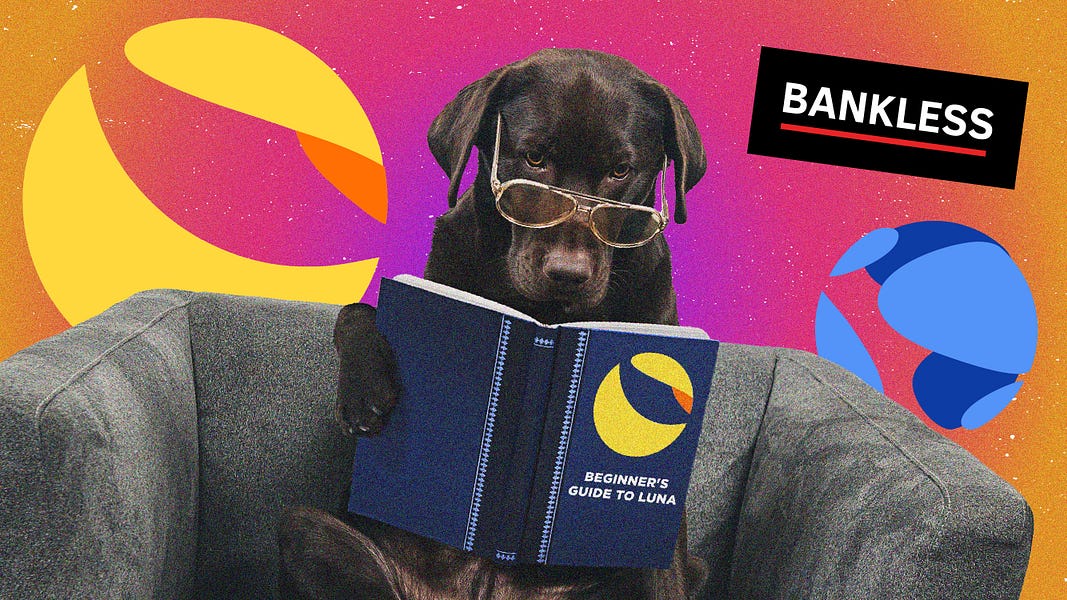 Dear Bankless Nation,
Last month, we showcased Cosmos in the Bankless newsletter with an ultimate starter's guide and in-depth analysis of the project.
This week we're doing another alternative Layer 1.
It's Terra week on Bankless!
Terra is built on Tendermint—the same consensus tech as Cosmos.
Terra's killer app so far is UST, the largest algorithmic stablecoin by marketcap, sitting at nearly $18B circulating along with a plan to back it with billions worth of other crypto assets.
And it's native token LUNA has been one of the best performing crypto assets in the past year.
How do you get started with Terra?
What's LUNA?
Where are the best opportunities?
What are the best applications to use?
Here's everything you need to know about Terra.
- RSA
---
Terra is a stablecoin-centric DeFi blockchain built on Cosmos. The project is now the largest alternative layer-one (alt-L1) chain per DeFi activity, and its native LUNA and UST tokens have become standouts in the crypto-economy.
This Bankless tactic will teach you the basics of Terra, how to onboard onto the network, and begin using your first applications.
---
A Cadet's Guide to Terra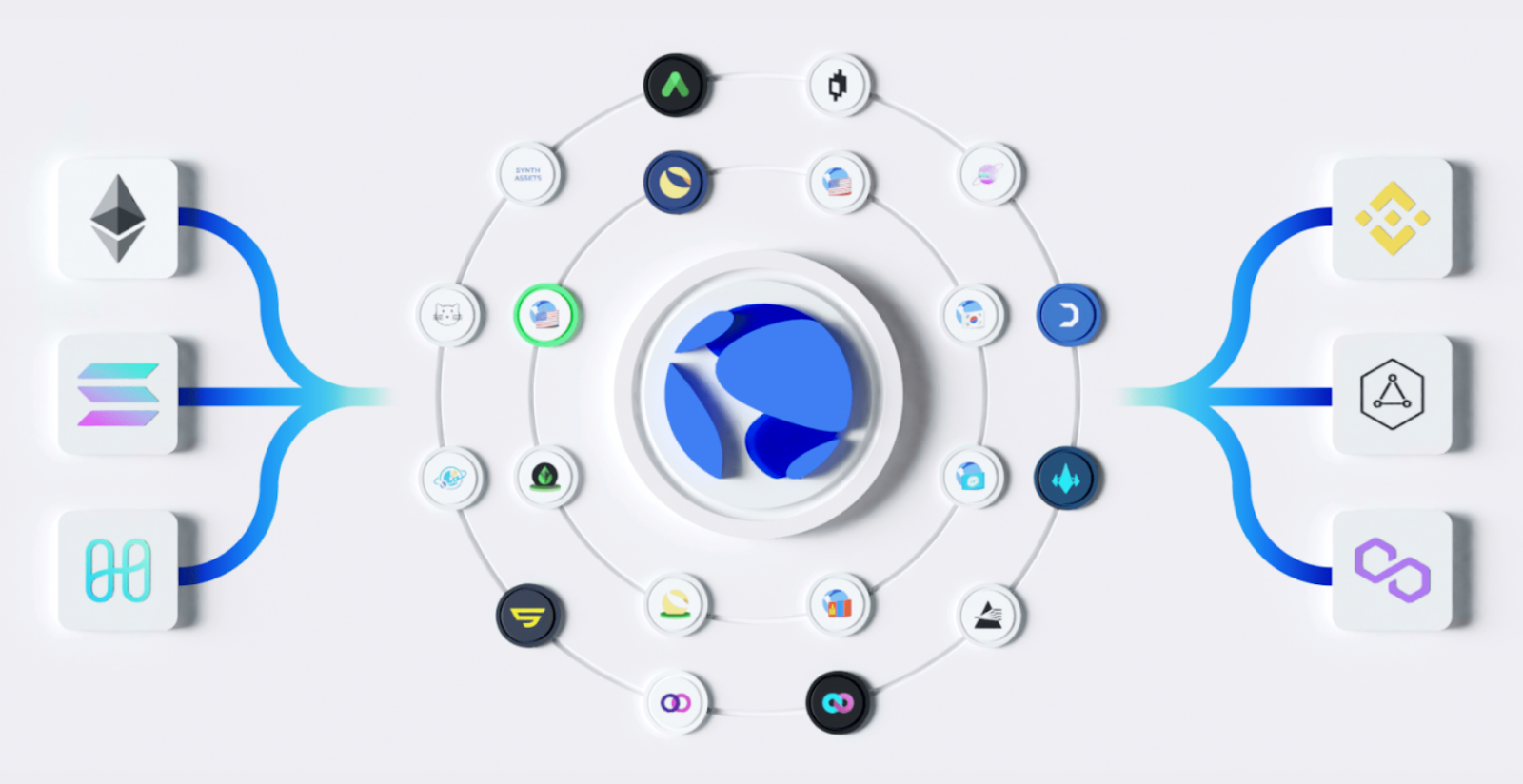 There's an old Latin saying, terra fundit fruges, which means "the earth brings forth fruit abundantly."
To my DeFi analyst eyes, the expression is recently bringing to mind how the literal Terra network has been providing some of the highest nominal yields in DeFi.
However, Terra's also one of the most controversial projects in the cryptoeconomy right now. Terra bulls argue the blockchain's ecosystem has major upside from here, while Terra bears warn the project is beginning to pose systemic risks to DeFi.
In the middle are the neutral, who don't feel strongly either way yet or feel there are too many variables in play to make strong forecasts for now.
---
---
At the end of the day, you'll have to decide for yourself where you stand. To really do that, part of the process will require you to learn about the fundamentals of Terra and trying a few things out for yourself. So let's start by walking through how the blockchain actually works.
Built on Cosmos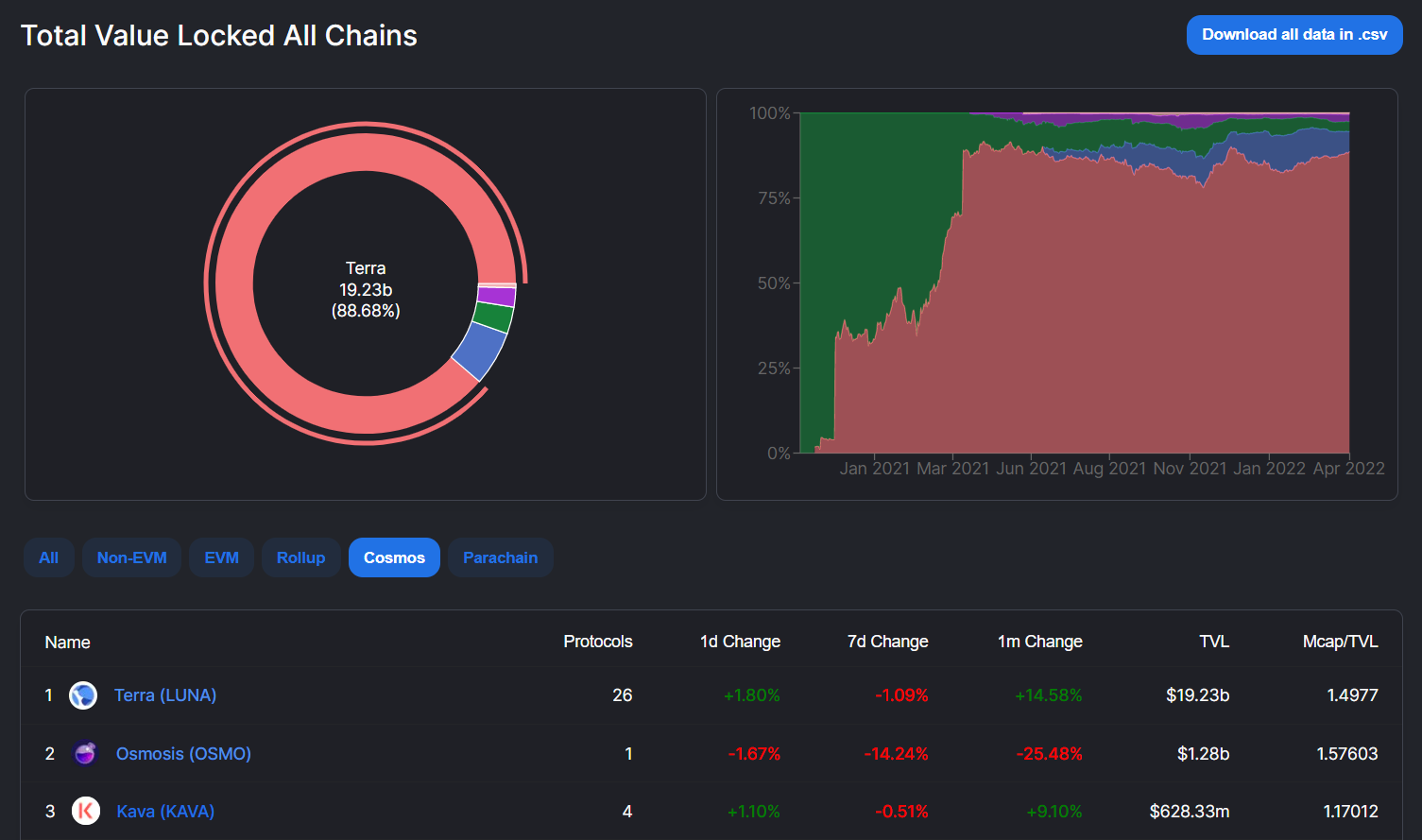 Last month, I wrote A beginner's guide to Cosmos. Therein, I noted how Cosmos was not a singular chain but instead a decentralized network of interoperable and independent blockchains.
Guess what?
Terra is currently the largest and most active blockchain built atop Cosmos! As you can see in the DeFi Llama dashboard above, Terra currently hosts almost $20B in total value locked (TVL) across 25 active protocols and counting.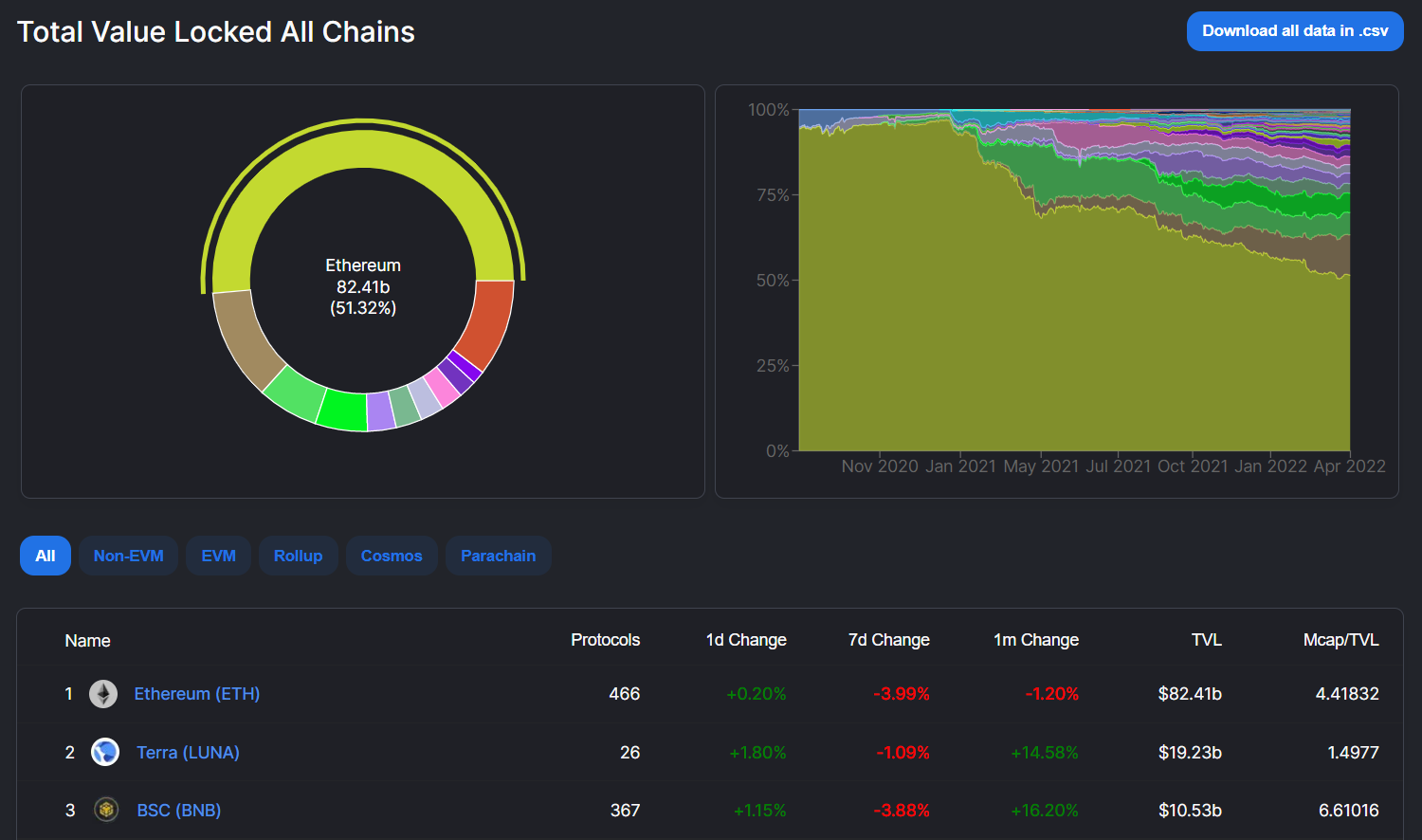 This means Terra, which is developed by Terraform Labs, is nearly 20x bigger than the second-largest Cosmos chain, Osmosis, at the moment. Zooming out, Terra itself is also presently the second-largest DeFi chain per TVL behind only Ethereum, as shown above.
LUNA and UST explained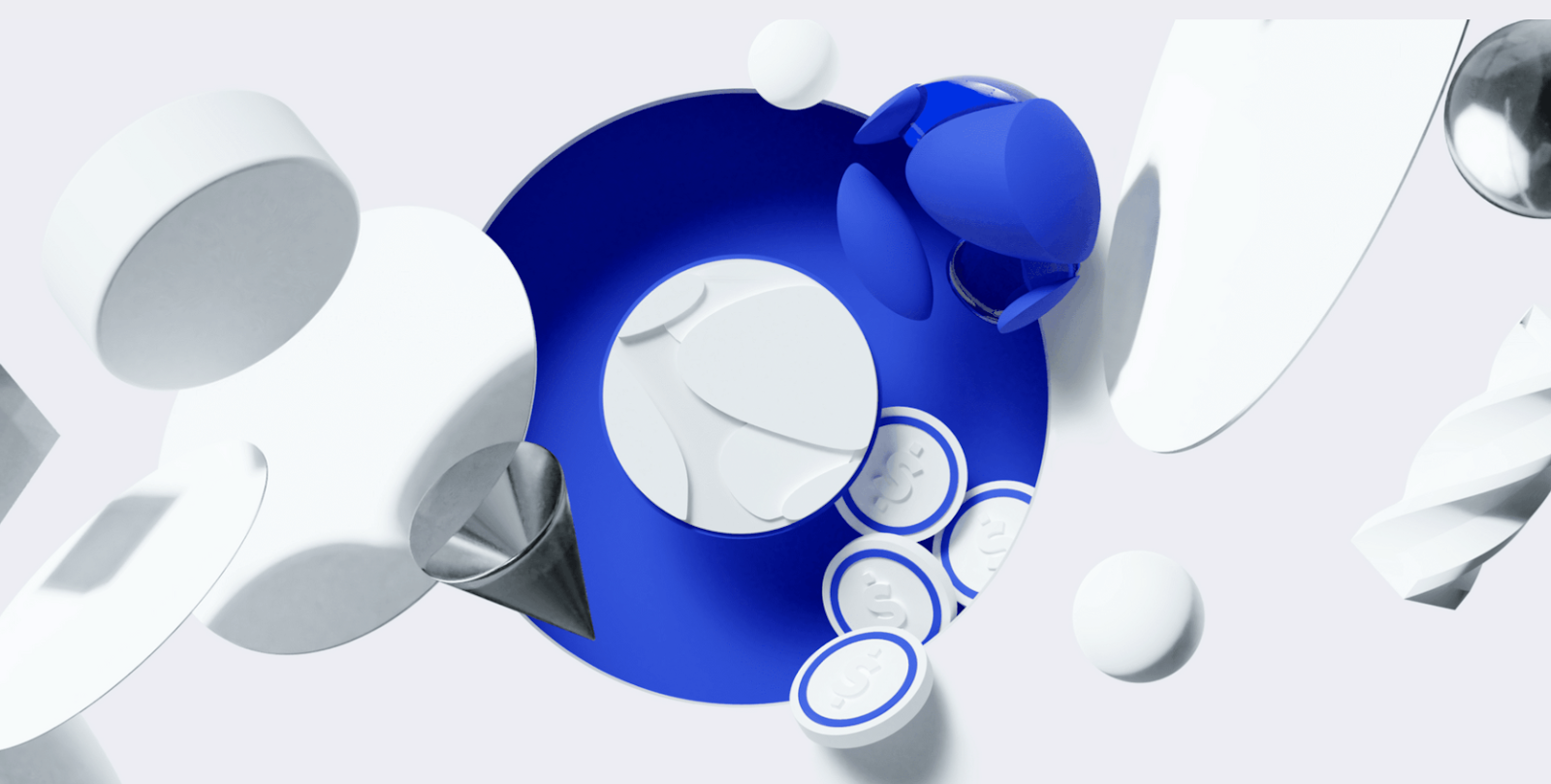 LUNA is the native utility token of the Terra network. Since Terra is a proof-of-stake (PoS) chain, holders can stake their LUNA in order to help secure the network and earn further LUNA rewards.
The yield for LUNA staking is currently 5.86% APR, per Staking Rewards.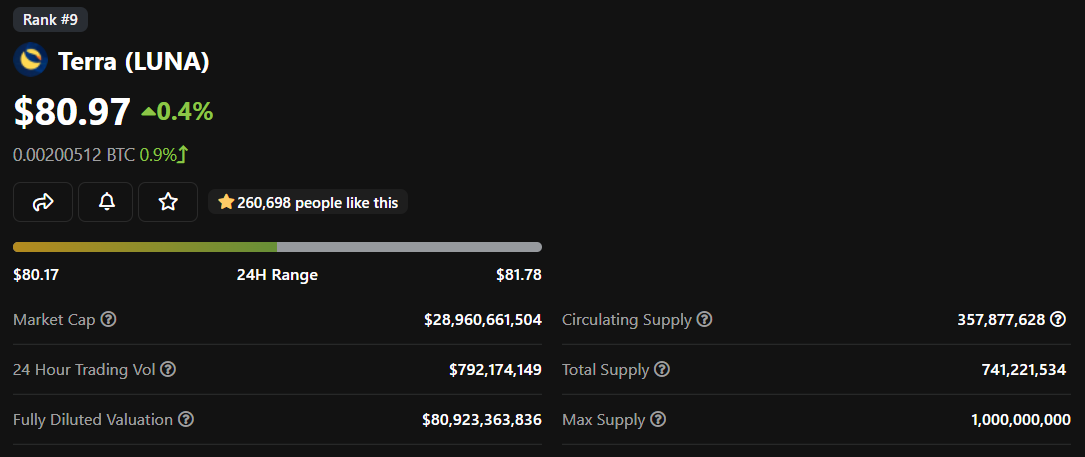 Additionally, LUNA is used to absorb the price volatility of Terra's algorithmic stablecoins, the most popular of which is TerraUSD, or UST. At the time of this post's writing, UST was the 4th-largest stablecoin in the cryptoeconomy and only behind the likes of longtime stables juggernauts USDT, USDC, and BUSD.

Since the start of 2022, Terraform Labs—spearheaded by founder and CEO Do Kwon—has been building up a massive trove of crypto reserves to underpin UST. As of this week, the Luna Foundation Guard (LFG) had acquired more than $2.3B worth of BTC and $100M worth of AVAX for reserves, and Kwon has plans to eventually bring this sum over $10B.
However, note that this growing "too big to fail" warchest approach has definitely riled Terra's critics and skeptics, who argue that a UST de-peg event could now lead to serious market contagion across the cryptoeconomy.
How to get started with Terra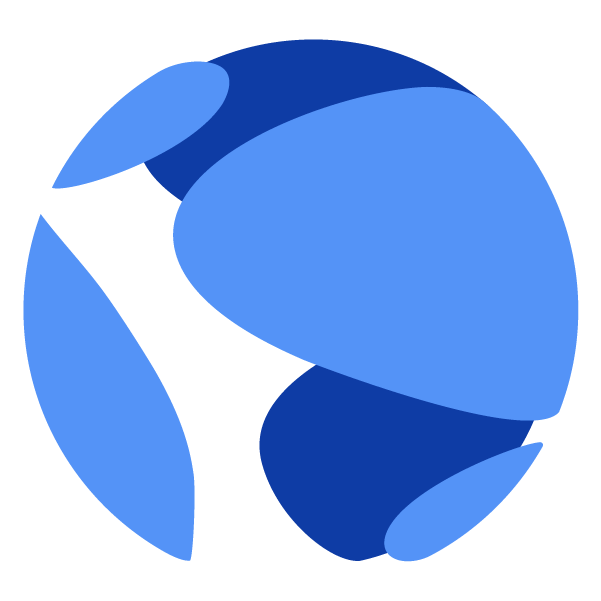 Your first Terra wallet
Like Cosmos, Terra smart contracts aren't directly compatible with the Ethereum Virtual Machine (EVM). This means you can't simply add the Terra network to your existing Ethereum browser wallet like you can with EVM-compatible chains, e.g. layer-two (L2) scaling solutions.
As such, to use Terra you'll first need to set up a wallet that supports Terra's tech.
Some popular wallet options you can consider include:
Getting money onto Terra
You'll need LUNA to pay for transactions on Terra, just like you use ETH to pay for transactions on Ethereum.
Remember, though: some crypto exchanges like FTX and Kraken offer direct LUNA trading, while others like Coinbase and Gemini support WLUNA, or Wrapped Luna, which is an ERC20 token used to represent LUNA holdings on the Ethereum blockchain.
Starting out with either LUNA or WLUNA is perfectly fine. Just keep in mind that you can send LUNA directly from your exchange account to your Terra wallet. In contrast, with WLUNA you have to use a bridge like Terra Bridge to convert the wrapped tokens into LUNA on Terra.
Additionally, using this bridging system from exchange accounts isn't advisable, so you'd first transfer WLUNA to one of your personal Ethereum wallets before migrating your funds over.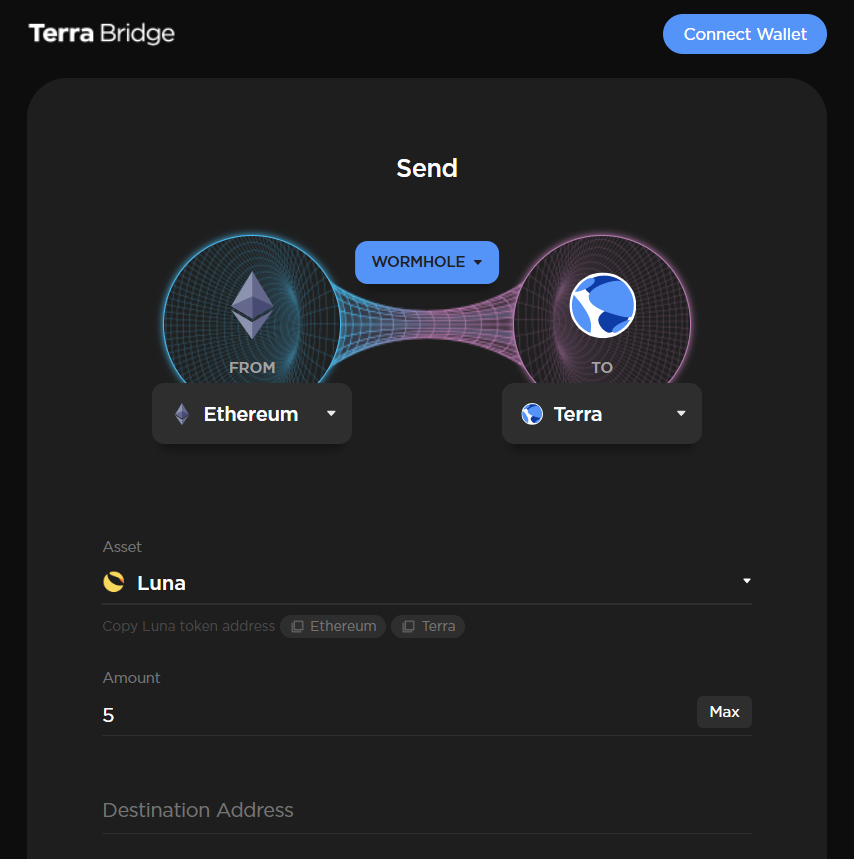 ---
How to stake LUNA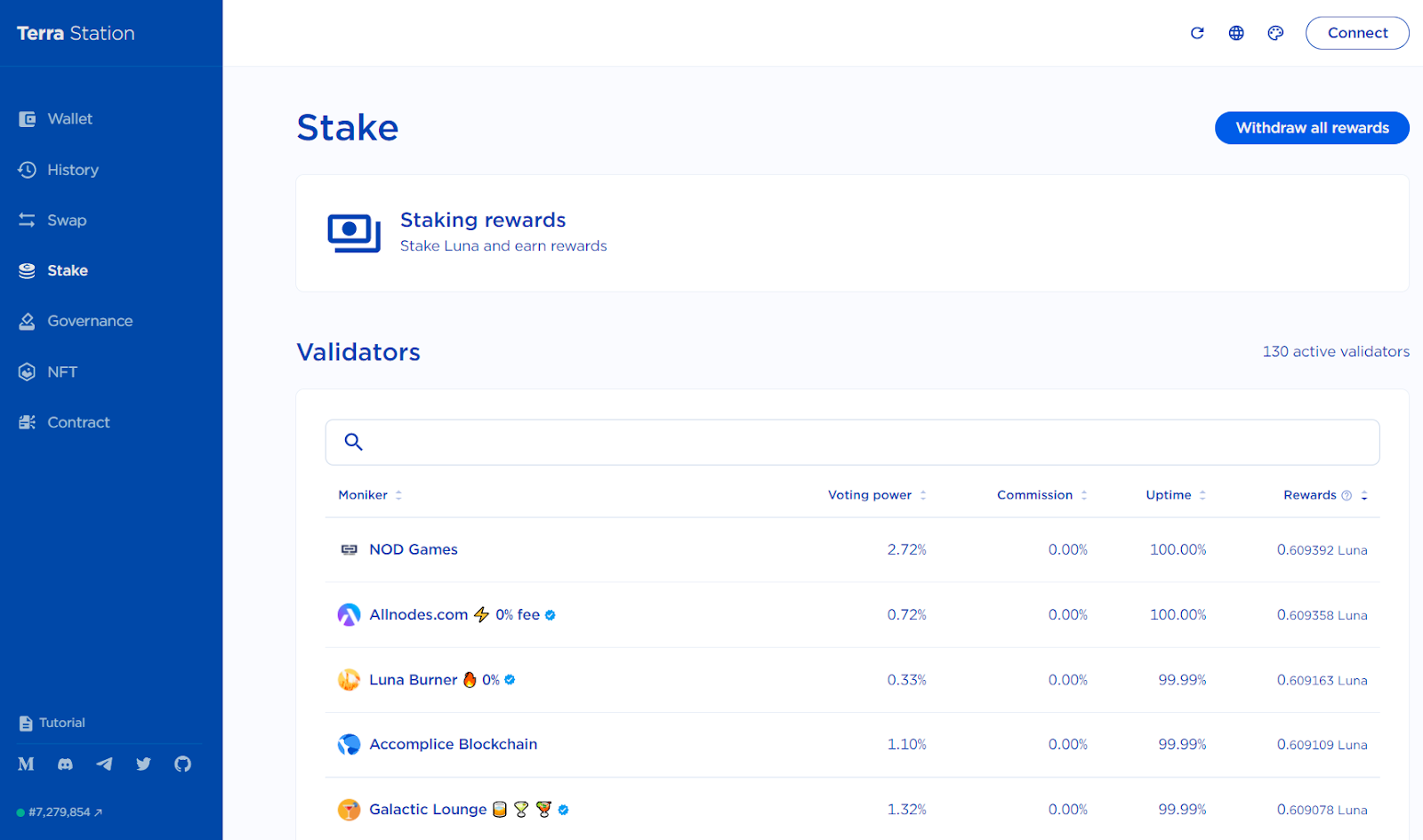 Once you've got some LUNA on Terra, you may be interested in staking some or all of your holdings in order to earn LUNA staking rewards.
That said, one of the most popular avenues for LUNA staking is the Terra Station wallet.
For those curious, in the wallet you'd simply head to the "Stake" dashboard, select a validator, input how much LUNA you want to delegate, and complete the delegation transaction. You could then track your rewards and eventually unstake through the same dashboard.
Note that the unstaking process takes 21 days!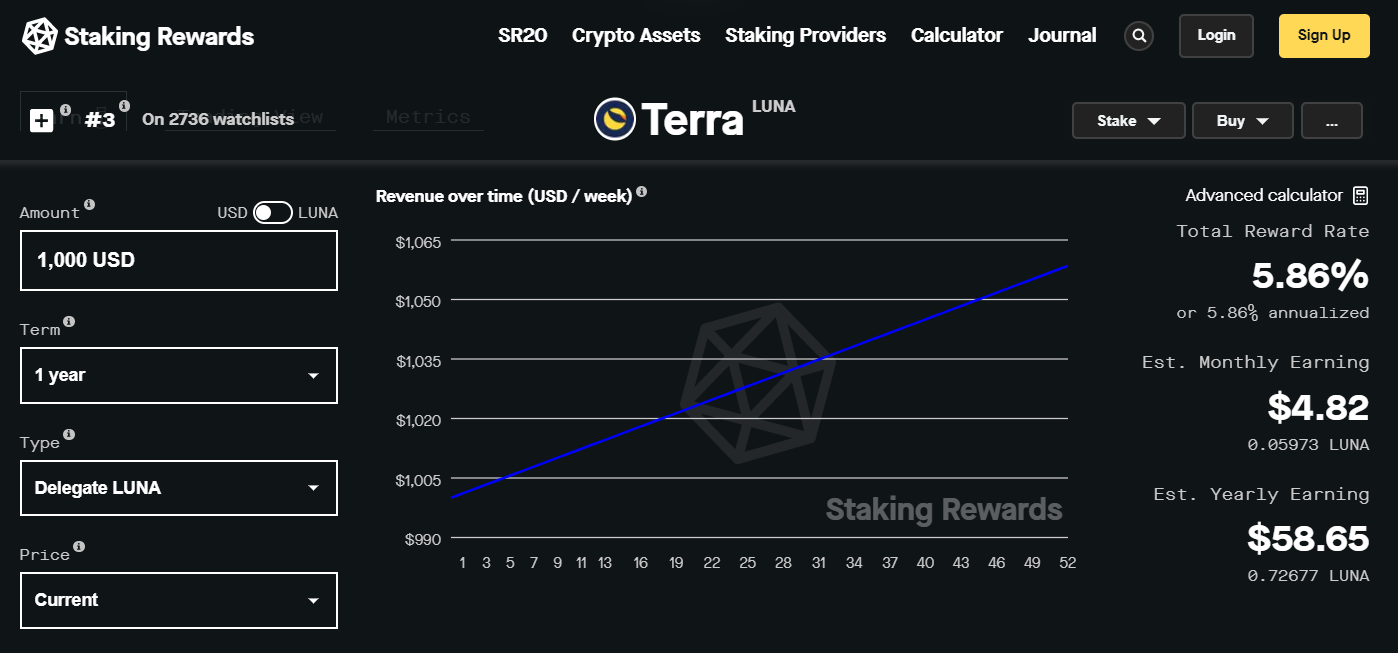 The last way to stake LUNA is through Lido, best known for its stETH token. However, the project also offers tokenized Terra staking via bLUNA or stLUNA.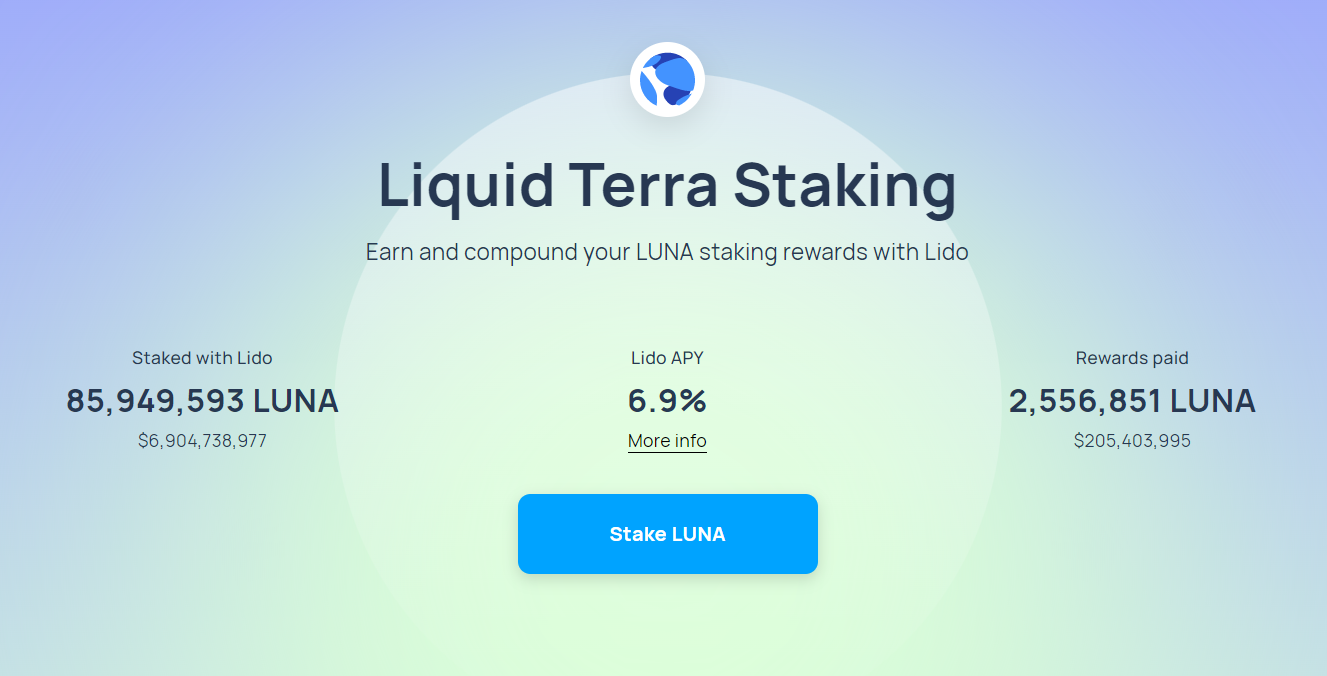 No need to be confused though as both bLUNA and stLUNA represent LUNA staked in Lido. The difference is that bLUNA rewards have to be manually claimed, while stLUNA rewards automatically compound over time.
---
Top Terra Applications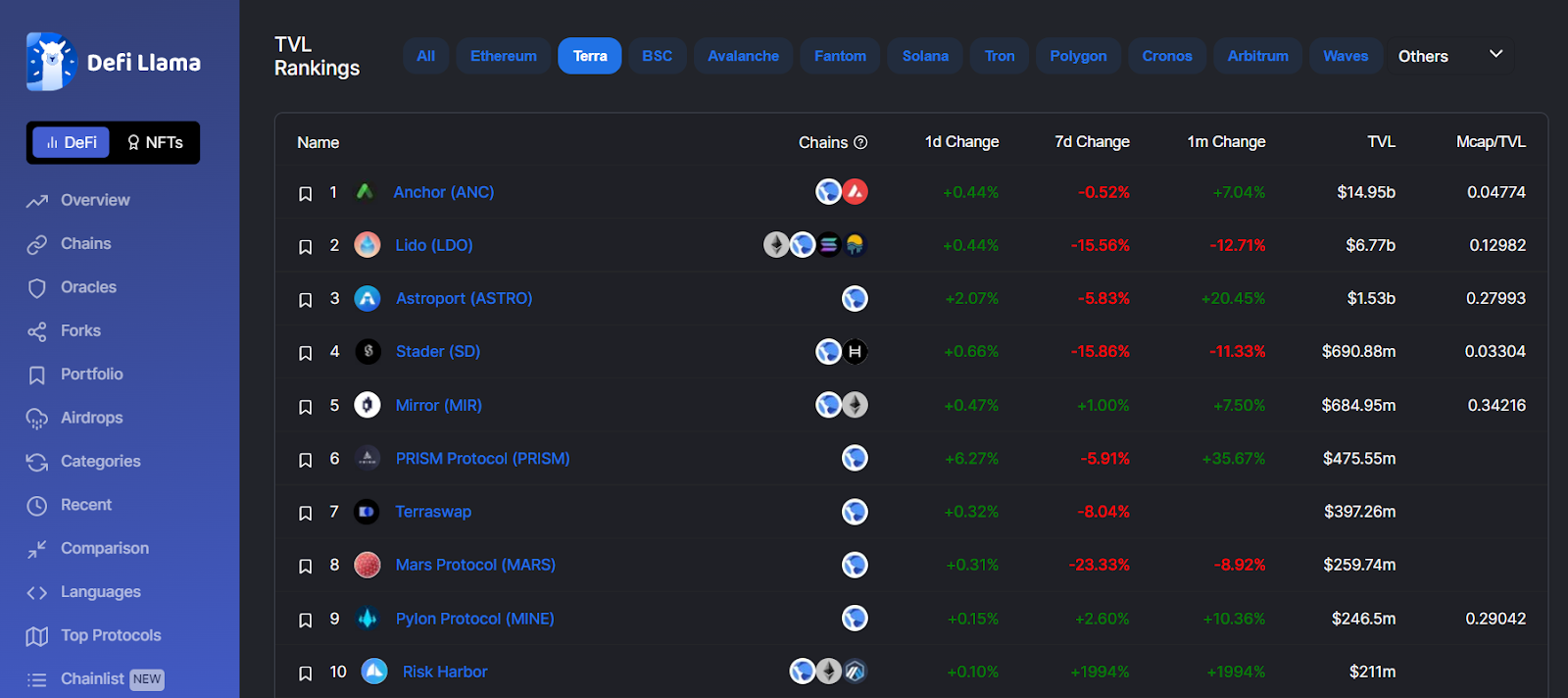 1. Anchor Protocol
With ~$15B in TVL, the largest project on Terra currently is Anchor Protocol, a borrowing and lending protocol that's become popular for its high yields on UST deposits.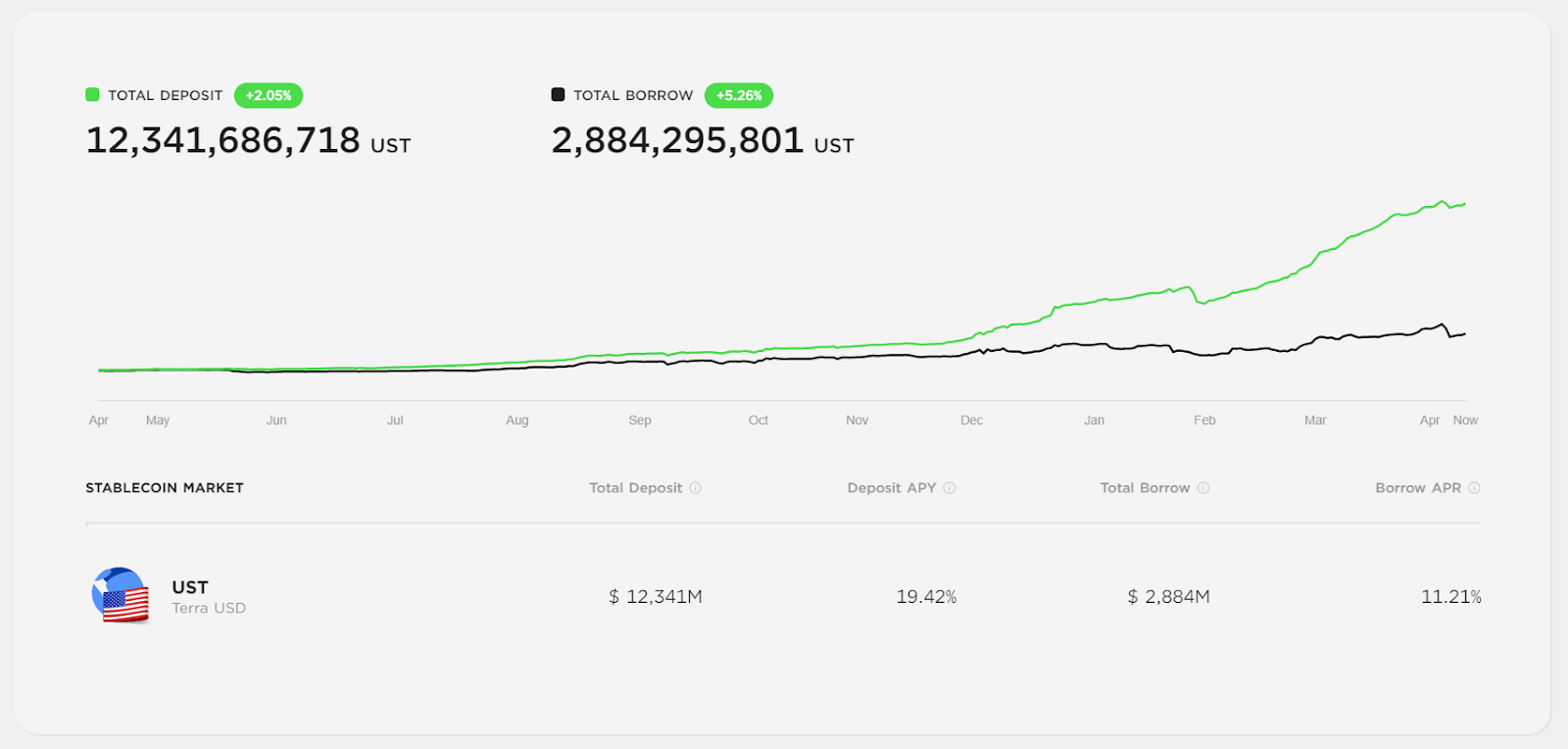 2. Lido
The second-largest Terra dapp at the moment is the aforementioned Lido, which now hosts nearly $7B worth of deposits. You can convert your LUNA into a productive asset in a few clicks via the website.
3. Astroport
Third is Astroport, an upstart decentralized exchange (DEX) that supports both Curve-style and Uniswap-style liquidity pools. You can go ahead and start trading tokens and LPing to earn yield via trading fees and ASTRO rewards!
Bonus Projects
While these are the most prominent projects on Terra by value locked, other notable projects include:
Conclusion
There are always learning curves in going from EVM to non-EVM chains, though Terra and its top projects should generally feel familiar to anyone that's used a DeFi app before.
If you do decide to explore Terra's ecosystem, just start small and use test sums while you get the hang of things!
In the broad scheme of things, inertia and tailwinds will have Terra continuing to survive and thrive for the foreseeable future.
Longer-term, questions remain.
Can the UST peg hold for years to come?
Will UST become so big its failure would crash all of crypto?
Will Ethereum L2s obsolete Terra over time?
Only time will tell, though whatever happens I'm reminded here of another Latin expression: alea iacta est, for "the die is cast."
---
Action steps