🚨 Alpha Alert: Claim Gitcoin Token (GTC)
Gitcoin launched their token with a retroactive airdrop to all Gitcoin users!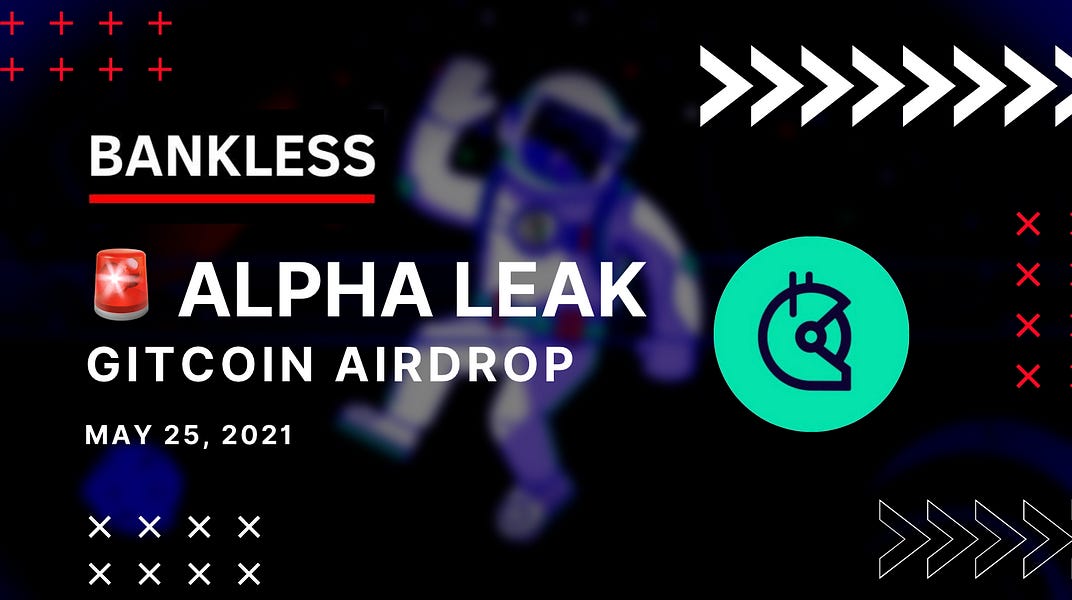 We're hosting SotN today with Kevin Owocki to discuss the GTC launch! Tune in at 2pm EST.
---
Dear Bankless Nation,
Gitcoin is a platform to fund open source public goods. Most of you probably know them for their popular web3 funding round known as Gitcoin Grants.
Countless projects have been massive beneficiaries of Gitcoin's work—Bankless included! They've helped us grow tremendously over our lifespan.
Today, they're taking a step forward in their mission to build a decentralized protocol for funding open source development with the launch of the GTC governance token.
The best part? There's a retroactive airdrop for anyone that's used the platform! Meaning if you've ever funded Bankless on Gitcoin Grants you're eligible to claim GTC today!
Congrats to those on the frontier and supporting Gitcoin's mission.
Once again…you've been rewarded.
- RSA
P.S. We only send these Alpha Leaks to Bankless Premium members like you. 😎
---
Gitcoin's GTC Governance Token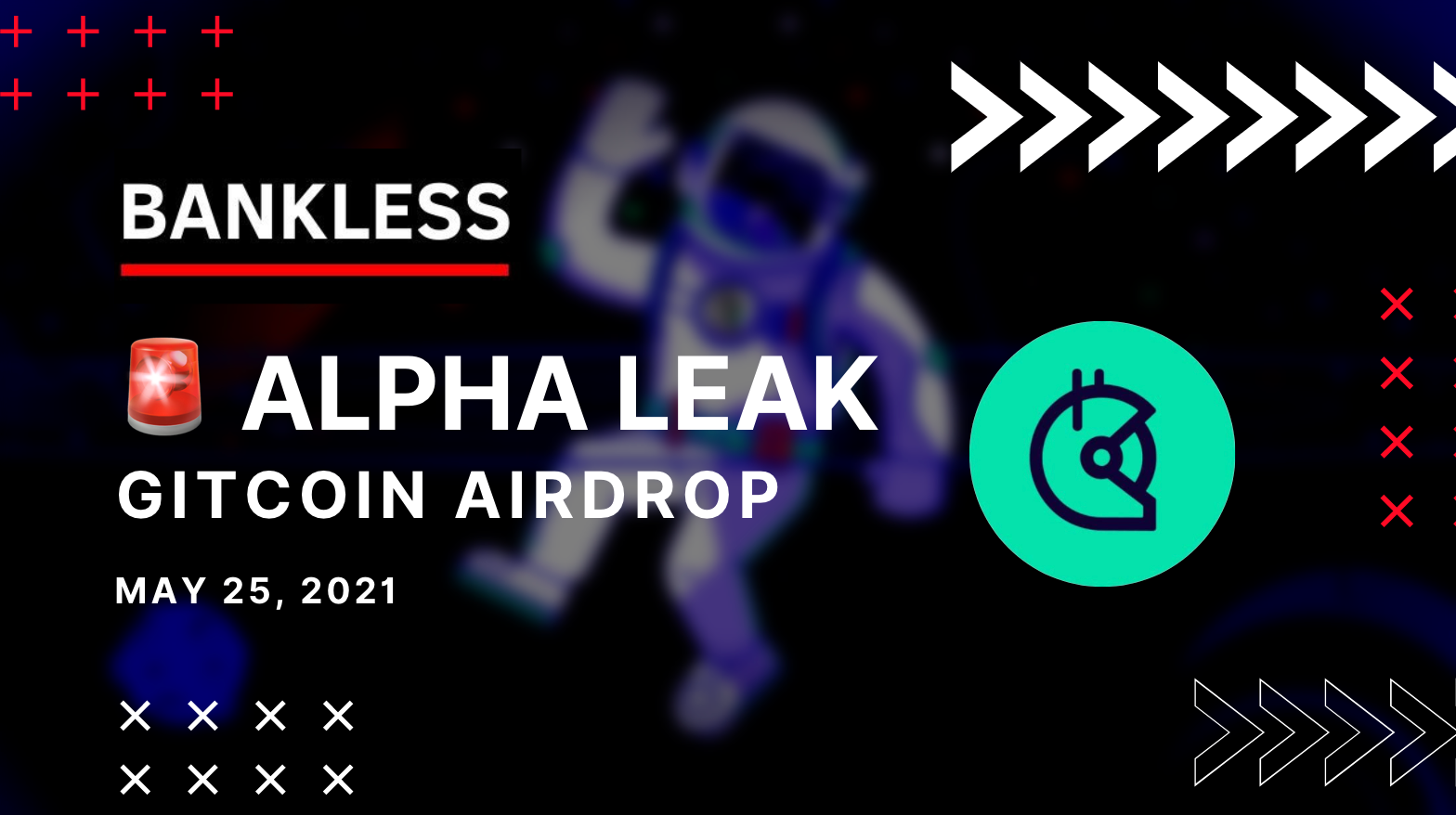 ---
🚨 Disclaimer: None of this is financial or tax advice. DeFi is risky. You can lose what you put in. Please approach this Alpha Alert at your own discretion as this post is strictly educational. It is not investment advice or a solicitation to buy or sell any assets or to make any financial decisions. Do your own research.
---
Alpha Alert: Gitcoin Token Airdrop
Market Opportunity
Claim your GTC airdrop if you've ever used Gitcoin. Usage includes:
Generated GMV: Any action on Gitcoin that has generated a value flow to the Gitcoin platform (donated to Gitcoin Grants, completed a bounty, etc.).
Completed any on-platform actions: Distribution for anyone that's opened a bounty, submitted work to a bounty, opened a grant, or contributed to a grant. This piece (user activity) of the distribution included a decay, meaning actions performed early in Gitcoin's lifecycle are weighted more heavily.
Participated in KERNEL: Anyone who participated in the first two blocks of Gitcoin's accelerator program, KERNEL.
Donated to the Funder's League: Projects who participated in the Funder's League will split a GTC allocation. This was calculated by splitting total contribution amounts to the Funders League matching pool and issuing GTC pro rata.
Background
Gitcoin's mission is to build the open web. The introduction of the Gitcoin DAO is the next step towards achieving this mission. The launch of the DAO also features Gitcoin's native governance token, GTC, which is used as a coordination tool to fund public goods and determine how those resources are allocated.
The total supply of GTC is 100,000,000 (100M) tokens with the following allocations:
Retroactive Airdrop: 15% (15,000,000 GTC)
Gitcoin DAO: 50% (50,000,000 GTC)
Existing Stakeholders: 35% (35,000,000 GTC)
All 15M GTC allocated for the retroactive airdrop are liquid and available to claim today. No vesting!
Those who are interested in contributing to Gitcoin can get involved with the DAO and its governance by heading over to the forum. There's tons of work streams for those who want to take the leap to travel to the Quadratic Lands!
Alpha: Claim the GTC airdrop http://quadraticlands.com
Timeline: Available today!
Asset(s): GTC (contract address here)
Eligibility: Gitcoin users
Distribution: Retroactive airdrop
Details: Official blog post
---
How to claim your GTC
In order to claim your GTC, you must travel to the Quadratic Lands. This involves completing three tasks: Proof of Knowledge, Proof of Use, and Proof of Receive.
Head over to the Quadratic Lands. In the top right, you'll see whether or not you're eligible to claim GTC and for how much. If you're eligible, click on it!

You'll be sent to complete all 3 missions before you're able to claim your GTC. Start with Proof of Knowledge and move forward from there!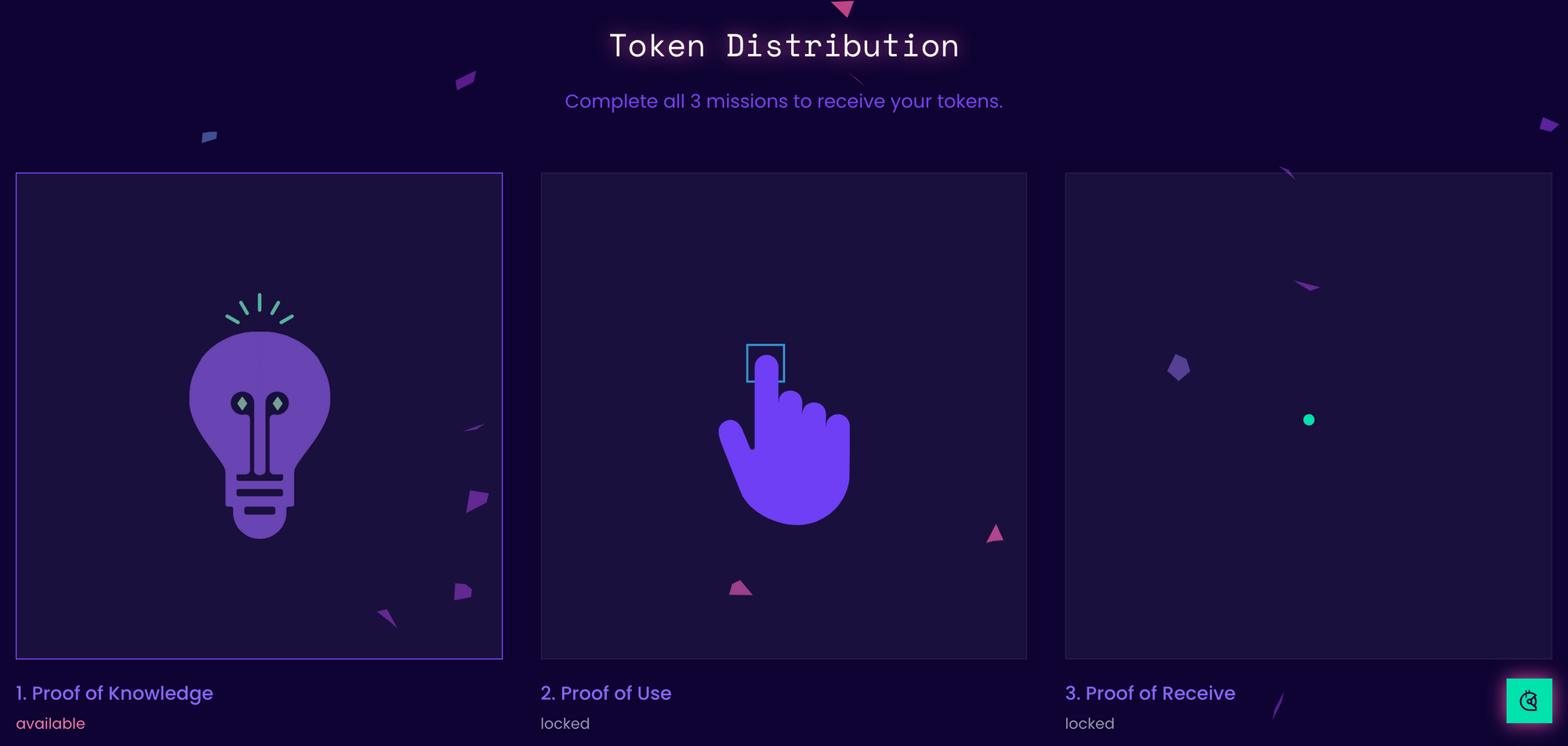 Proof of Knowledge kicks off with a quick 2-3 minute video stating Gitcoin's core mission. Watch it and answer the two questions to complete this mission.

Once you've completed Proof of Knowledge, you're ready to move onto Proof of Use. Here, you'll be asked to delegate your GTC to one of the Gitcoin Stewards or asked to vote on your own! It's up to you.
You can get more info on each steward by hovering over their name and clicking "info". Once you feel comfortable with delegating to a steward, click delegate and hit continue. And that's it—you've completed Proof of Use!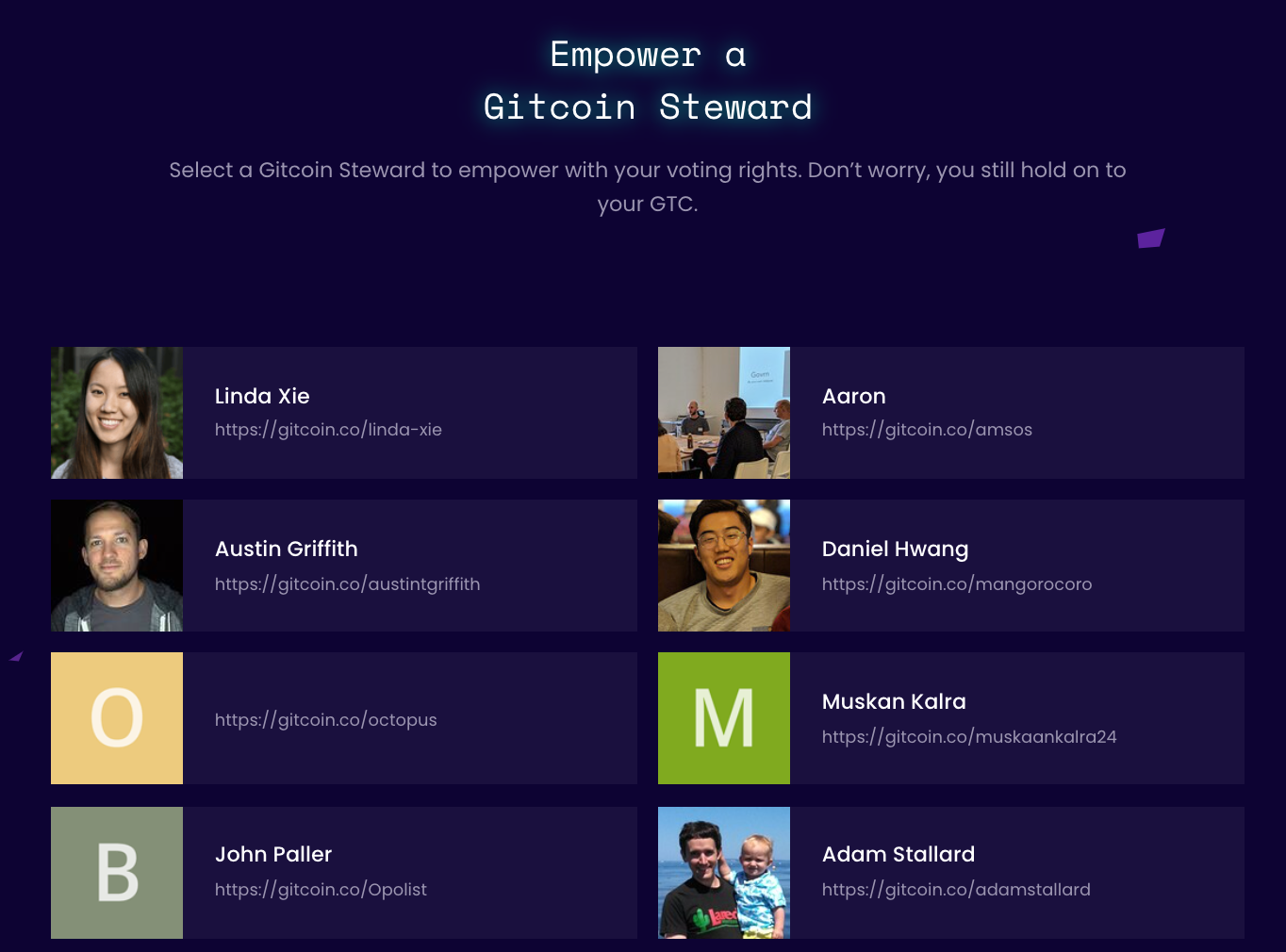 The final step is to complete Proof of Receive. This part will auto-fill your wallet address with the one you're connected to via Metamask!
If you'd like to change your receiving address, just change your wallet on Metamask and it should re-fill it with the connected address.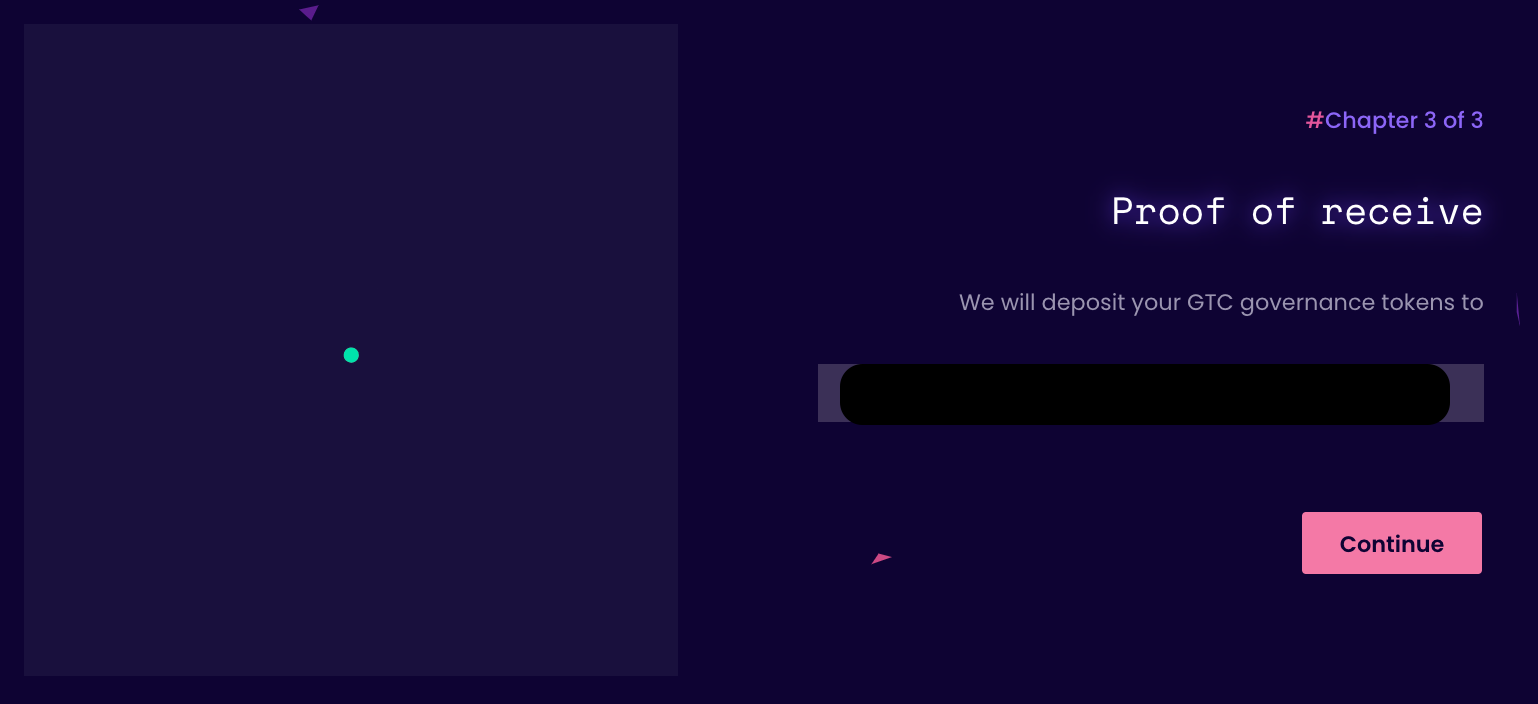 Click continue and you'll see a summary of your retroactive allocation. Confirm that the info is correct and then click "Claim". You'll be prompt to sign a transaction (gas fees around 0.02 ETH) to claim your airdrop. Once that's done, you're all set!
Congratulations on being a pioneer on this new frontier and welcome to the Quadratic Lands. You've been rewarded for participating in this journey!
For those interested, you can get involved with Gitcoin by heading over to the forum and jump into the discussions. Tons of stuff coming with Gitcoin Grants R10!
---
Considerations
What if you missed this alpha? Keep leveling up on the Bankless program. Start using projects that might have future airdrops. Spend time each week learning something new. Connect with the community. You're still early…this is a marathon not a sprint!
---
🙏Thanks to our sponsor
👉 Experience the future of liquidity. Get BAL back when you swap on Balancer.
Balancer is an automated portfolio manager and liquidity protocol allowing you to deposit capital and earn a passive income on your portfolio. With Asset Managers, Balancer V2 takes this idea to a new level by leveraging smart investing strategies to maximizes your APY at all times. Welcome to the future of programmable liquidity—earn, trade, and build new applications on Balancer V2. Check it out here.

Sponsorship paid for by Balancer Labs🚀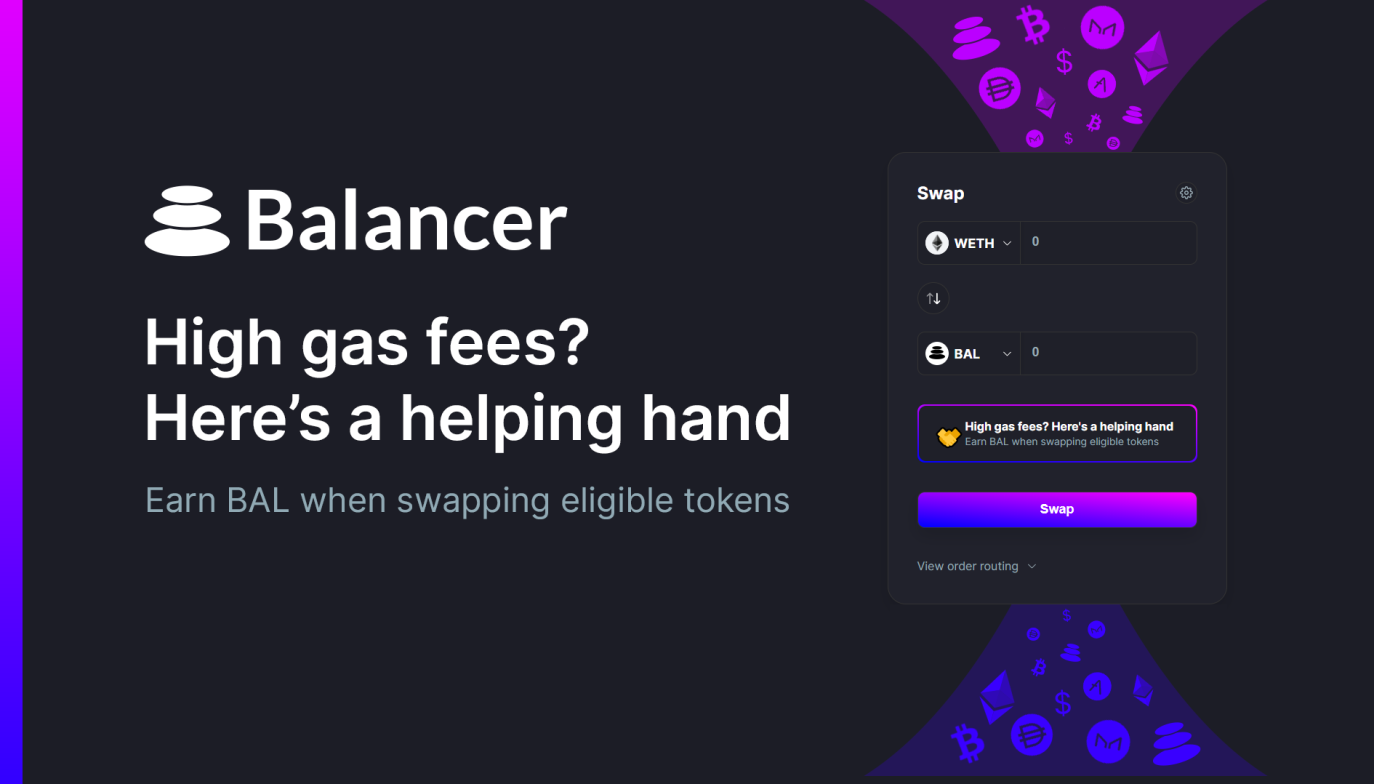 ---
Want to get featured on Bankless? Send your article to submissions@banklesshq.com
---
Not financial or tax advice. This newsletter is strictly educational and is not investment advice or a solicitation to buy or sell any assets or to make any financial decisions. This newsletter is not tax advice. Talk to your accountant. Do your own research.
---
Disclosure. From time-to-time I may add links in this newsletter to products I use. I may receive commission if you make a purchase through one of these links. Additionally, the Bankless writers hold crypto assets. See our investment disclosures here.