Article
The Bull Case for Social Tokens
Exploring the world of social tokens and their potential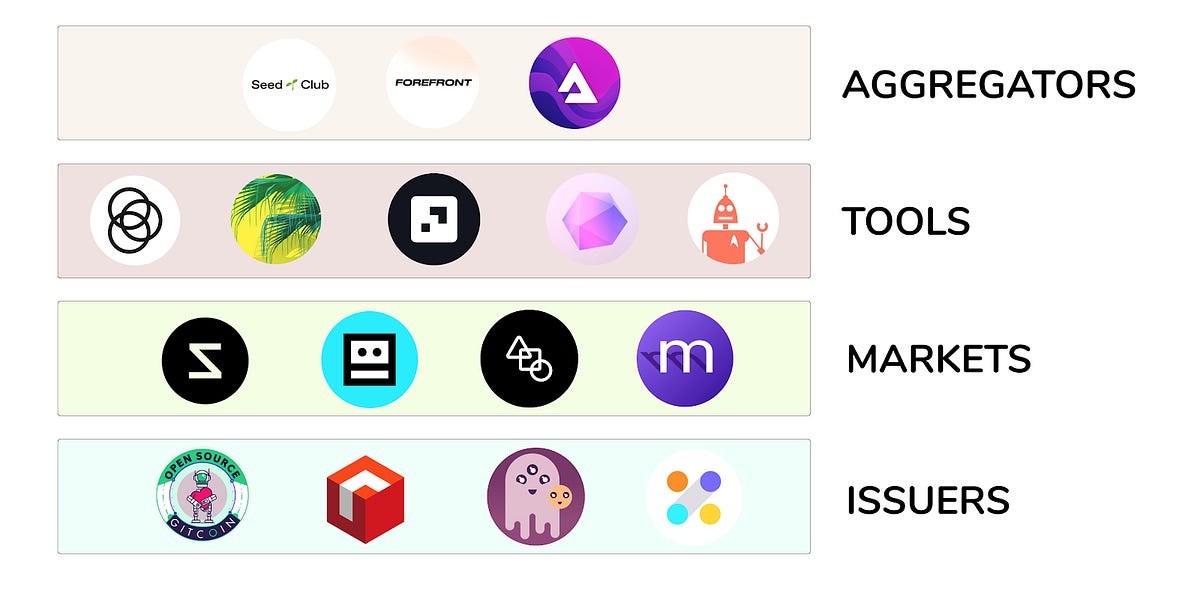 Level up your open finance game five times a week. Subscribe to the Bankless program below.
---
Dear Bankless Nation,
Social tokens are starting to gain traction.
Yesterday we saw RAC, a Grammy award-winning artist, launch his own community token (he's coming on Bankless YouTube early next week—subscribe!).
Spencer Dinwiddie, a point guard for the Brooklyn Nets, tokenized his NBA contract earlier this year. And we've seen dozens experiments leveraging social tokens in their own way. NFTs, gaming, content subscriptions, the list goes on.
It's a way to empower and unify a creator's community.
But not everyone's a fan (👀 David). Lots of questions. How do exits work? How are these valued? What happens if a creator stops? The skepticism is healthy.
And yet…there could be potential in these newfound fan tokens.
Cooper makes the bull case today.
- RSA
P.S. Full Subscribers — Bankless Badges will be distributed tomorrow! Keep an eye out for an email from lucas@banklesshq.com.
---
🙏Sponsor: Aave—earn high yields on deposits & borrow at the best possible rate!
---
THURSDAY THOUGHT
Guest Post: Cooper Turley, Community at Audius & Advisory at 🔥_🔥
The Bull Case for Social Tokens
There's a new sector rising.
One grounded in community and backed by collective trust.
This is the bull case for social tokens—or tokens backed by the reputation of an individual, brand, or community. Unlike the DeFi token models we've all become accustomed to, social tokens are grounded in one belief: a community will become more valuable tomorrow than it is today.
While plenty of strong arguments have been made against why social tokens are 'worthless', let this article serve as a testament to the other side of the aisle.
Why Social Tokens?
Creatives are some of the most influential people on the planet.
Whether it be writers, artists, musicians, or thought-leaders, our society is driven by those with the ability to tell a compelling story. With the advent of the internet, creators have a digital platform to share their work with anyone in the world.
However, creatives have been limited in their ability to monetize their work while supporters have historically been limited in their ability to collectively share in the upside of their growth.
But Ethereum and the web3 movement is changing the game. Social tokens provide a means of not only sharing financial upside with their favorite creative but also enables tiered, tokenized access based on active contributions.
Today, a vibrant ecosystem around social tokens is emerging, encompassing everything from different forms of issuance to tailored distribution mechanics, community tooling, and now aggregators.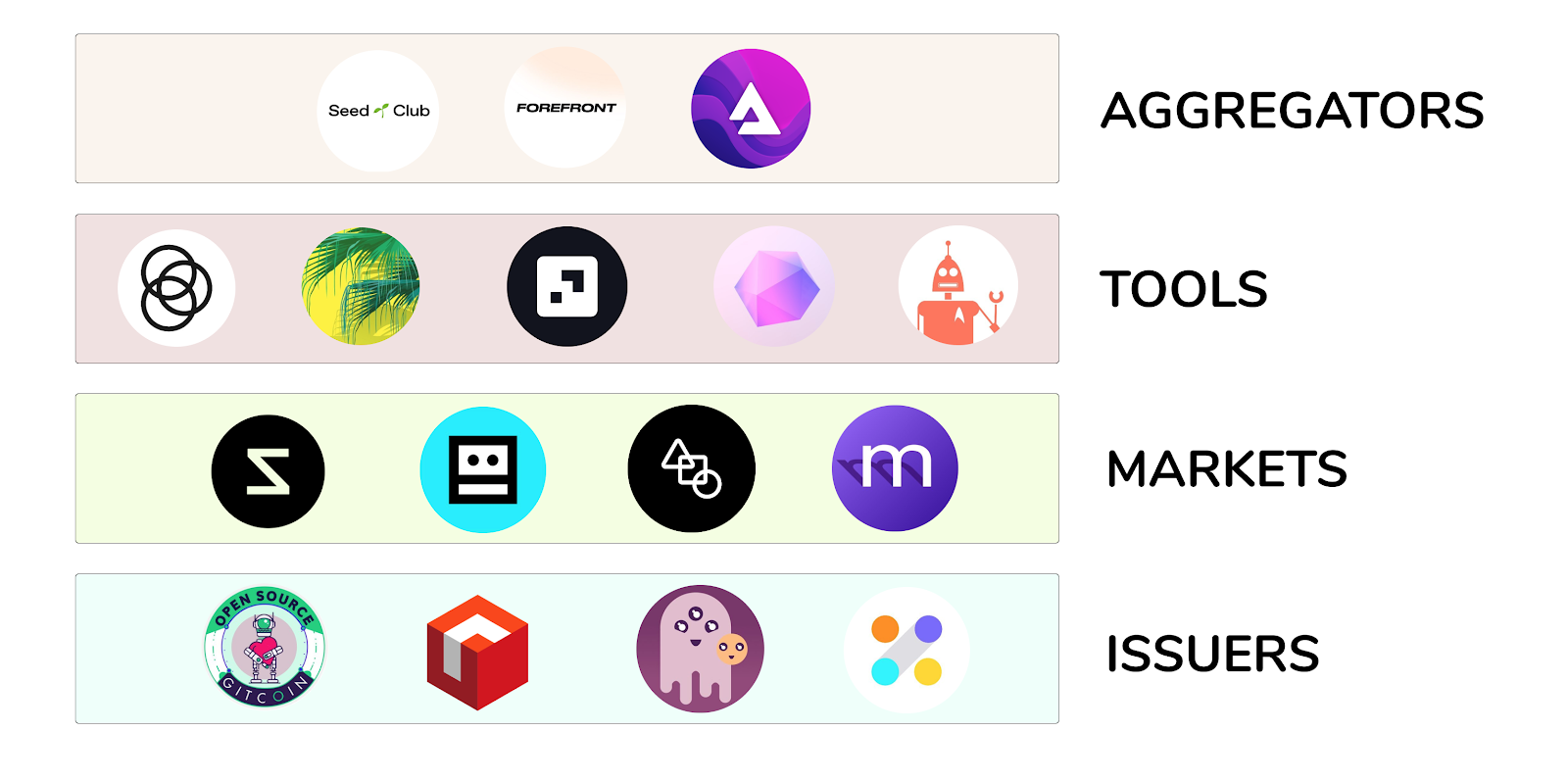 Many of these players spill into multiple categories, creating a composable stack to unlock a suite of products all geared at furthering the advancement of web-native communities.
And why might this sector be growing at such a rapid pace? Look no further than the success of the creator's driving it.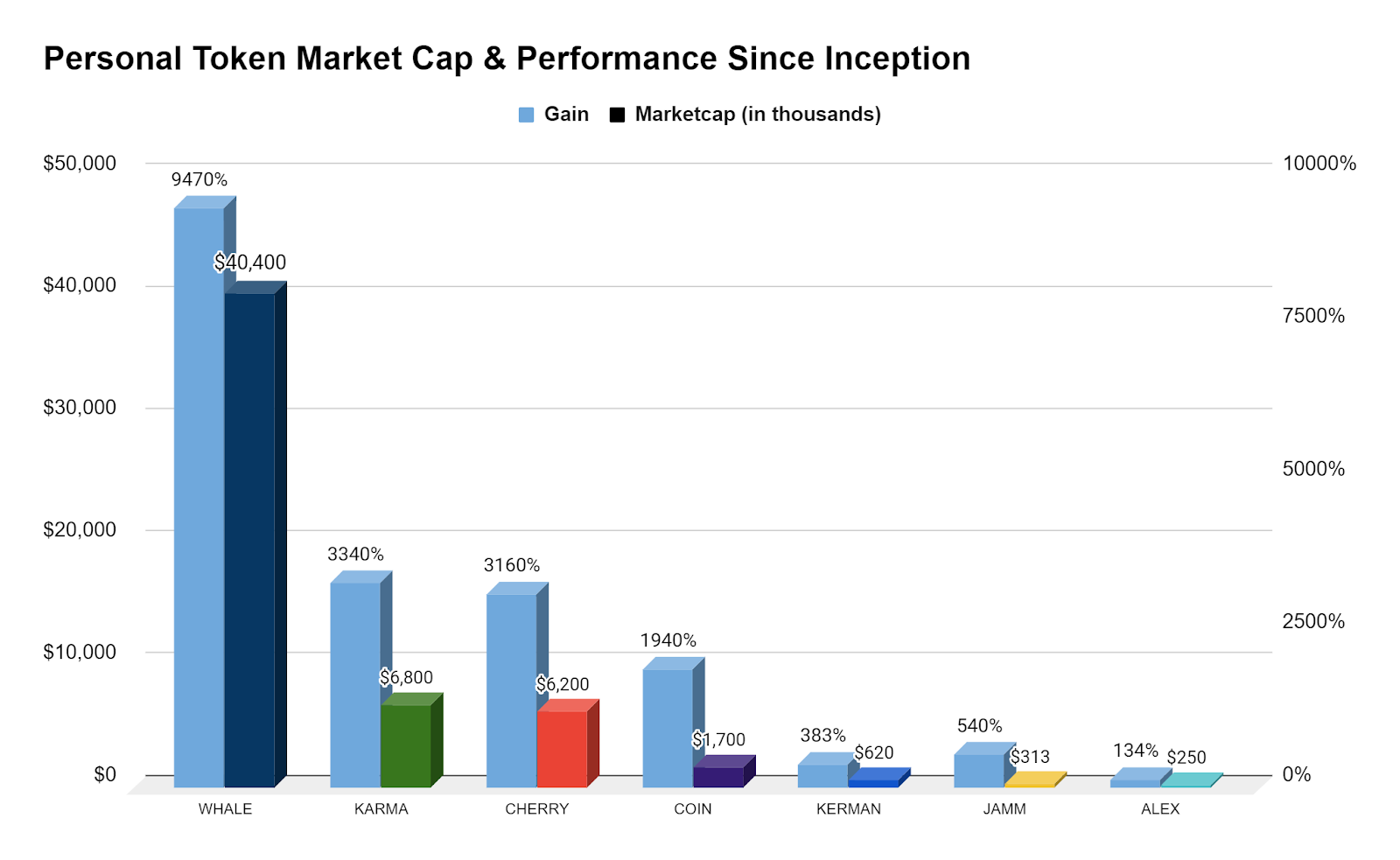 The top gainer - WHALE - has boomed in line with the growing narrative of NFTs. The social token is backed by a growing Vault of top assets and collectibles and holders can list assets on OpenSea using WHALE as a payment method. This form of NFT mining has led to dozens of custom art lines alongside upcoming partnerships to cross-pollinate social communities.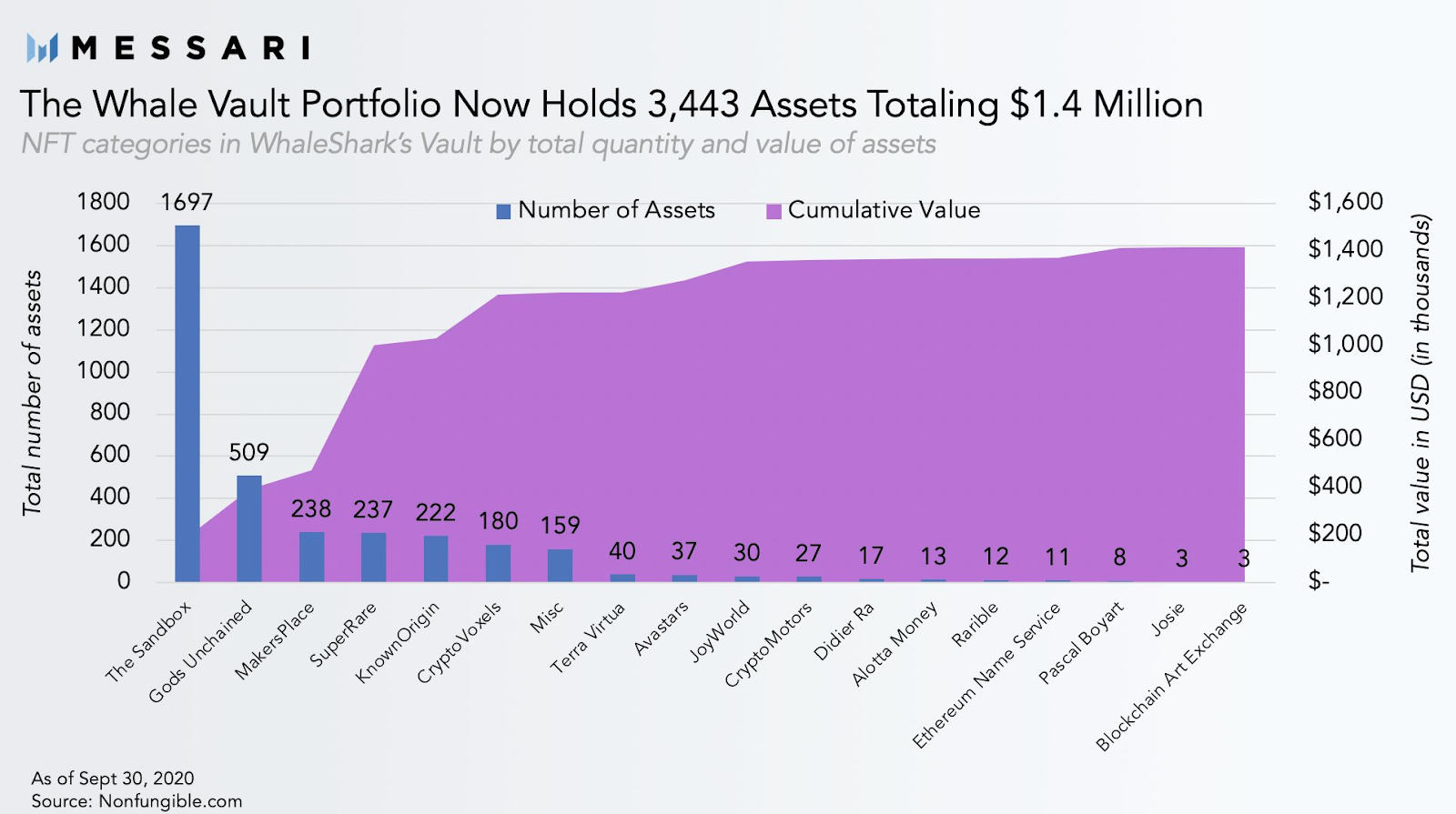 Neon District CEO Marguerite de Courcelle leverages her social token, COIN, to offer a suite of in-game benefits, along with access to a private syndicate where players can earn prizes for completing her famous crypto puzzles.
Brian Flynn, the creator of JAMM, is exploring uncharted territory by using his social token to access gated newsletter content in partner with a web3 version of Substack called Outpost.
The looming innovation with personal tokens is endless. And their performance is starting to reflect it too.
But, let's not use token price as a metric of success. For me, the real value in social tokens comes from adoption.
The New Players
Two new social tokens, $RAC and $FWB are doing exactly this.
The former, $RAC, is a reward token from grammy-winning producer RAC. The token is being retroactively airdropped to Patreon, Twitch, Bandcamp, and Merch subscribers — many of which who have never touched crypto before.
Thanks to $RAC, they'll receive an onboarding link to Zora where tokens will live natively in their email-login-based wallet.
The latter, a community token called Friends With Benefits was launched by Trevor McFedries, the founder of Brud and the creator of Lil Miquela, an AI-created influencer with 2.7M Instagram followers. For 50 $FWB, anyone can join an active community of creatives pushing forward culture with new technologies at heart.
Even Brooklyn-Nets star Spencer Dinwiddie is tossing his hat in the ring, developing a social token platform called Calaxy where professional athletes can tokenize their contract as a means of democratizing access to career potential.
Calaxy - short for Creator Galaxy - will allow anyone to create a community token with fiat onramps and social integrations. The platform is set to launch in the coming month.
Award-winning Grammy artists, NBA players, and AI influencers with millions of followers — it's safe to say that social tokens are creeping their way into the main stream.
Tiered Access Rules
Despite every social token having very different goals, there's one feature tying them all together: Community Access.
While we've all become accustomed to token governance, largely taking the form of one token one vote, we're now seeing social tokens push forward what it means to be a bag holder.
Using tools like CollabLand, social token communities have boomed with a native integration to restrict access to those holding a predefined amount of tokens. Both on Telegram and Discord, a bot monitors a user's connected wallet to keep track of the token balance. Drop below the threshold and you get the boot. Acquire more tokens, and have your roles, privileges, and permissions updated as a result.
So far, 350 communities have set up a CollabLand integration, bringing shared trust to over 30,000 unique users.
But this is just the beginning.
Social Tokens Enable Universal Access
This notion of offering tiered access to top supporters is one that has driven subscription platforms like Substack, Twitch, and Patreon to become the giants they are today. However, all these experiences are fragmented.
Social tokens allow creators to offer true fans universal benefits across every social platform without forcing them into new membership for each site they visit. Social tokens unify supporting a creator into a single tokenized vehicle. Better yet, creators get to retain all of the upside. They can minimize the reliance on rent-seeking platforms for their income.
The bundling of benefits is one of the first ways social tokens will disrupt what it means to be a cross-platform creator, and one just now making its way to web3. Take away the middlemen and you have an entirely peer-to-peer ecosystem. Add a layer of value that favors early adopters and you have an onramp for diehard fans.
Social tokens have the ability to act as a steroid for creator communities.
And while the social token sector still has a ways to go, it's one I'm willing to double down on.
At Audius, we're working on tools to distribute social tokens to listeners based on the amount of streams driven back to a given creator. With these tokens, fans could unlock unreleased content, download streams, or participate in exclusive remix contests.
The possibilities are endless. And we're just scratching the surface on what social tokens enable.
If you want to stay up to date on social tokens, keep a close eye on resources like Forefront that have dedicated their whole platform to keeping you up to date on the growth of the sector!
If you want to go fast, go alone. If you want to go far, go together.
---
Action steps
Explore the world of social tokens (which one seems the most promising?)

Read our previous Bankless pieces on Social Tokens
---
Author Bio
Cooper is leading crypto at Audius, an artist-owned streaming platform, and manages a suite of creator tokens. He's also the editor of DeFi Rate, an active contributor to The Defiant, and frequently works with teams on governance & token economic design through a collective called 🔥_🔥 (Fire Eyes DAO).
---
Subscribe to Bankless. $12 per mo. Includes archive access, Inner Circle & Badge.
---
🙏Thanks to our sponsor
Aave is an open source and non-custodial protocol for money market creation. Originally launched with the Aave Market, it now supports Uniswap and TokenSet markets and enables users and developers to earn interest and leverage their assets. Aave also pioneered Flash Loans, an innovative DeFi building block for developers to build self-liquidations, collateral swaps, and more. Check it out here.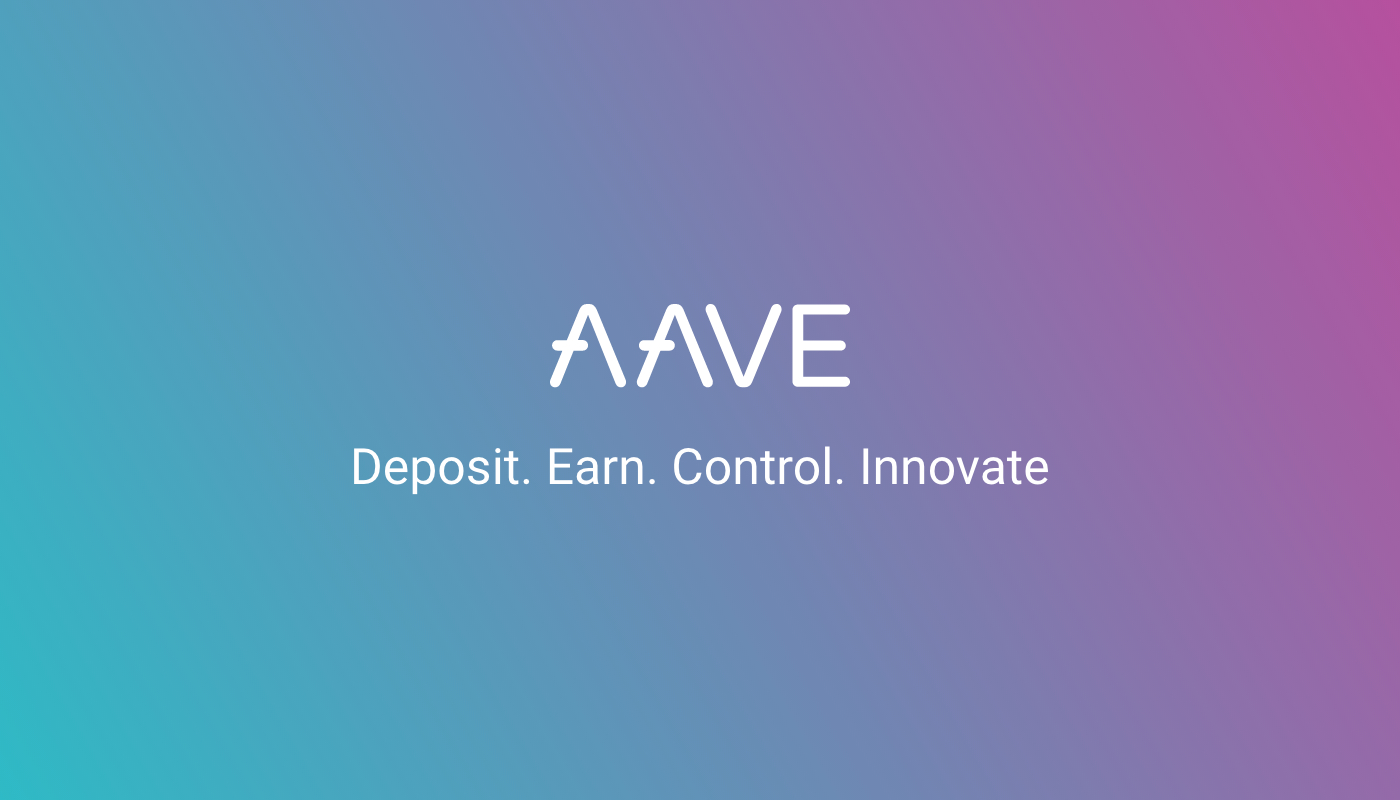 ---
Not financial or tax advice. This newsletter is strictly educational and is not investment advice or a solicitation to buy or sell any assets or to make any financial decisions. This newsletter is not tax advice. Talk to your accountant. Do your own research.
---
Disclosure. From time-to-time I may add links in this newsletter to products I use. I may receive commission if you make a purchase through one of these links. I'll always disclose when this is the case.