Article
How to mint DPI and earn INDEX
Learning how to get exposure to DeFi and the bull case for the Index Coop

BADGE HOLDERS. Want to win rare DeFi socks? Or PoolTogether Lottery Tickets? Enter these Bankless Badge Raffles and you'll have a chance. Need a Badge?👇
---
Dear Bankless Nation
Exchange Traded Products (ETPs) are securities that track an underlying asset, index, or financial instrument.
Tokenized indices—leveraged and inversed ETFs—this is a huge market for DeFi. And it's just getting started. We've seen a few indices pop up recently (check out the best DeFi indices so far). But the market has a lot more room to grow.
Maybe growth to the trillions someday.
Household names like Blackrock and Vanguard dominate this market in the legacy finance world with tens of trillions in assets under management—their index ETFs drive a significant amount of that capital. But we believe everything in legacy finance is about to be re-imagined in DeFi.
Lucas gives us the low down on one of the new players tackling this market.
Here's what you need to know about the Index Coop.
- RSA
P.S. Black Friday Deal—Get Ledger Nanos for 40% off ! Deal last for this week only. Get 'em while they're hot.
---
🙏 Sponsor: Argent – DeFi in a tap (👈 go download this wallet now - RSA)
---
📺 Watch State of the Nation #24: Triumphant! w/ @Nic_Carter
2017 vs. 2020 bull markets, what's different this time around??
We're now live streaming State of the Nation—join us at 2pm EST every Tuesday!
---
🔥 HOT CLIP FROM SOTN: Will Ethereum Capture the Bull Market? 🔥
---
TACTICS TUESDAY
Tactic #67: How to mint DPI and earn INDEX
Bankless Writer: Lucas Campbell, Editor and Analyst for Bankless
The Index Coop is a decentralized collective aiming to create a range of Exchange Traded Products (ETPs). Their genesis product is one many of us are familiar with, the DeFi Pulse Index (DPI). It's a market cap-weighted index holding popular DeFi tokens, allowing anyone to get diversified exposure to the innovation in Decentralized Finance.
This tactic will dive more into detail around the Index Coop and how you can get exposure to DeFi while earning INDEX, the cooperative's native token.
Let's get into it.
Goal: Mint DPI and start farming INDEX
Skill: Intermediate
Effort: 20-30 mins
ROI: 55% APY + exposure to ETH and DeFi
---
The Potential Market for Crypto ETFs
The U.S. market for exchange traded funds (ETFs) has grown to over $4 trillion in 2019, with the global market breaching $6 trillion. This is a massive asset class largely under-represented in crypto finance and ripe to be empowered through tokenization.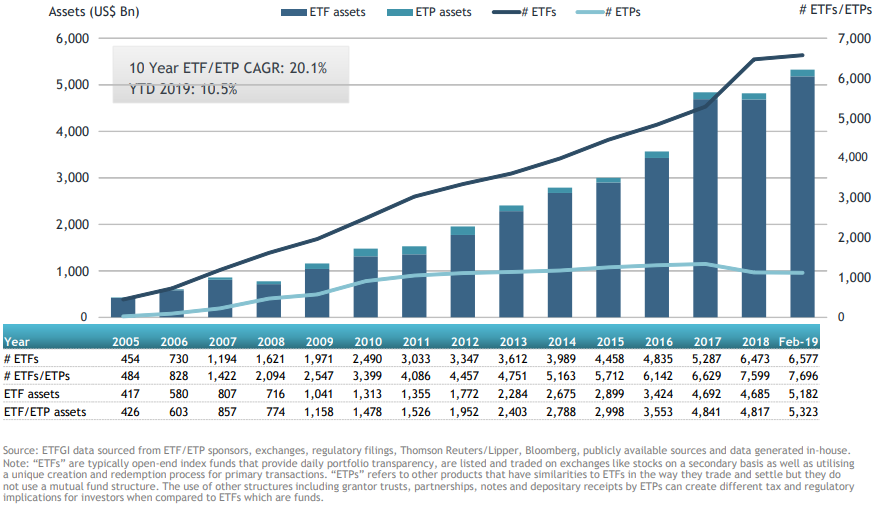 Only in the past few months has the industry seen the emergence of tokenized indices—mostly targeting the Decentralized Finance (DeFi) sector. The Index Coop (short for Cooperative) along with PieDAO are leading this frontier as they both begin to rollout their tokenized structured products.
The flagship product from the Index Coop is one that many Bankless readers are familiar with: The DeFi Pulse Index (DPI). It's a market cap-weighted index tracking the performance of major decentralized financial assets. Broadly speaking, the goal of this index is to gain exposure to the innovation in DeFi by holding tokens with tangible usage on the protocol level.
Here's a quick overview on the current holdings: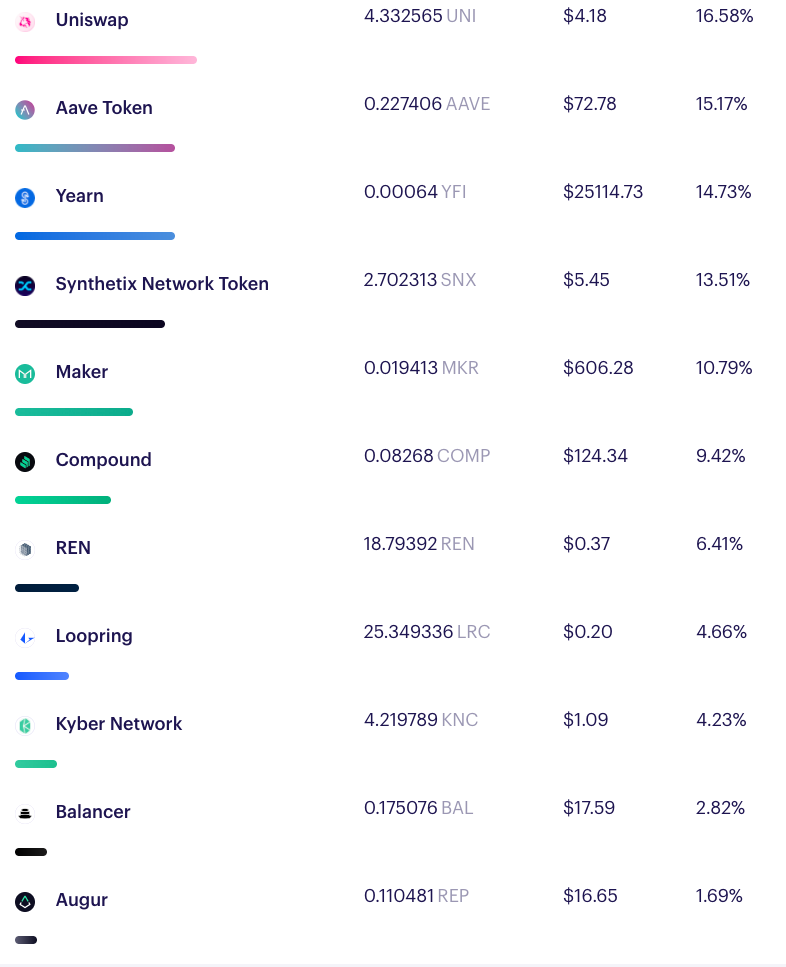 What exactly is the Index Coop?
Many people know Blackrock and Vanguard, two colossal investment firms which offer a diverse range structured financial products (like ETFs and mutual funds) for their prospective clientele.
With that in mind, you might consider the Index Coop as DeFi's version of Blackrock. The cooperative focuses on using DeFi legos to create crypto ETPs (Exchange Traded Products) in order to help users gain broad exposure to any emerging crypto sector.

The Index Coop itself is a community-driven effort with different contributors helping push for the adoption of these products. As a result, 52.5% of all INDEX are directed towards a community treasury and vested over 3 years. This structure has given the Coop the ability to bankroll active community members while opening up the door for anyone to come in and participate and earn INDEX for any value-added contributions.
If you want to get exposure to INDEX by farming it or simply just want to gain exposure to the innovation in decentralized finance, we got you covered….
Here's how you can buy or mint DPI and earn INDEX by providing liquidity to the Uniswap 50 ETH | 50 DPI pool.
---
How to mint DPI
If you'd like to mint new DPI, it's important to understand that you'll need to hold all of the underlying DeFi tokens in your wallet. With that said, minting DPI is usually only a viable option for those looking to mint large quantities which would otherwise cause a significant amount of slippage on the open market.
If you're not looking to mint large amounts of DPI, you can just buy it off the TokenSets page or directly on Uniswap. You can also go directly into the liquidity pool with ETH, BTC, USD and others with Zapper.fi. We'll cover that in the next section!
For reference, here's what you will need to hold in order to mint exactly 1 DPI: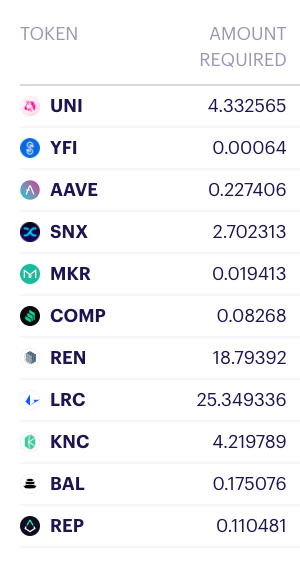 ---
📝 The weightings for the DPI are constantly changing based on the market performance of the underlying tokens. Make sure to check the current portfolio weightings on TokenSets before minting!
---
Step 1: If you'd like to mint DPI, head on over to TokenSets Explore and click on the DeFi Pulse Index.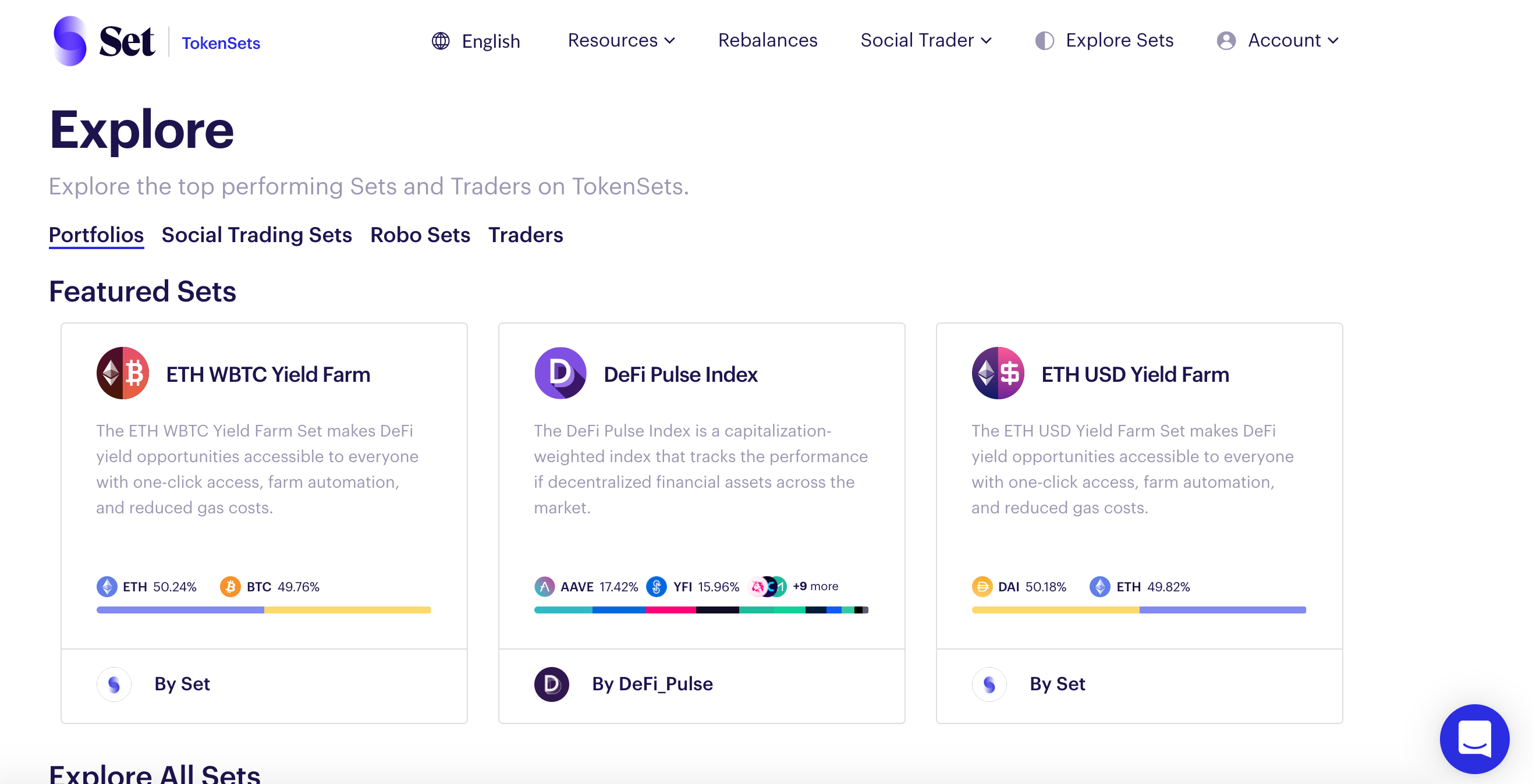 Once you're on there, you'll need to sign in. You can log in with Metamask or create an account on TokenSets. For now, we'll just login with Metamask.
Step 2: If this is your first time minting DPI, you'll have to approve spending for all the tokens. You can do this individually or just click "Approve all" at the bottom.  Note that you'll have to approve each and every transaction directly in Metamask which can become somewhat costly (and annoying) after all the approvals have gone through.
It may cost around $2-4 per approval.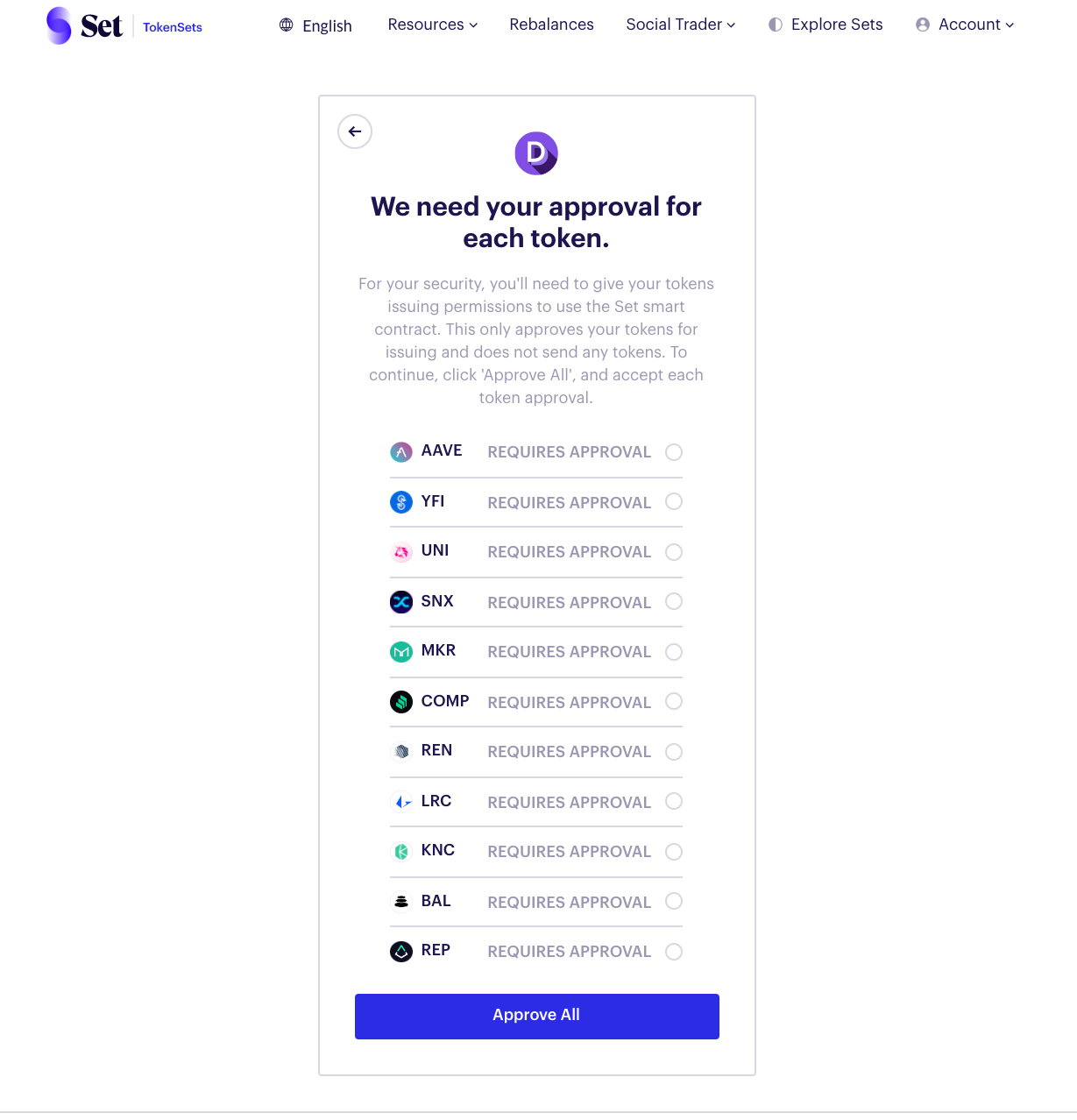 Once you've approved all the transactions, you can move on to minting DPI. As mentioned, you'll need all of the DPI's underlying tokens in order to actually issue the index token.
Go ahead and click on "issue", approve the transactions. Once confirmed on-chain, your DPI tokens will appear in your wallet.
Boom! You know have exposure to DeFi by minting your own DPI.
How to stake DPI and earn INDEX
For those that want to put their DPI tokens to work and interested in gaining exposure to the INDEX token, you become an Uniswap Liquidity Provider (LP) and stake your LP tokens into the yield farming module.
The current farming period for INDEX lasts until December 6th, so you only a few more weeks to farm. Here's how you can start farming in a few steps with Zapper.
Step 1: Head on over to Zapper.Fi and connect your Ethereum wallet. They currently support a number of wallet providers including Metamask, Ledger, WalletConnect, Fortmatic, and others.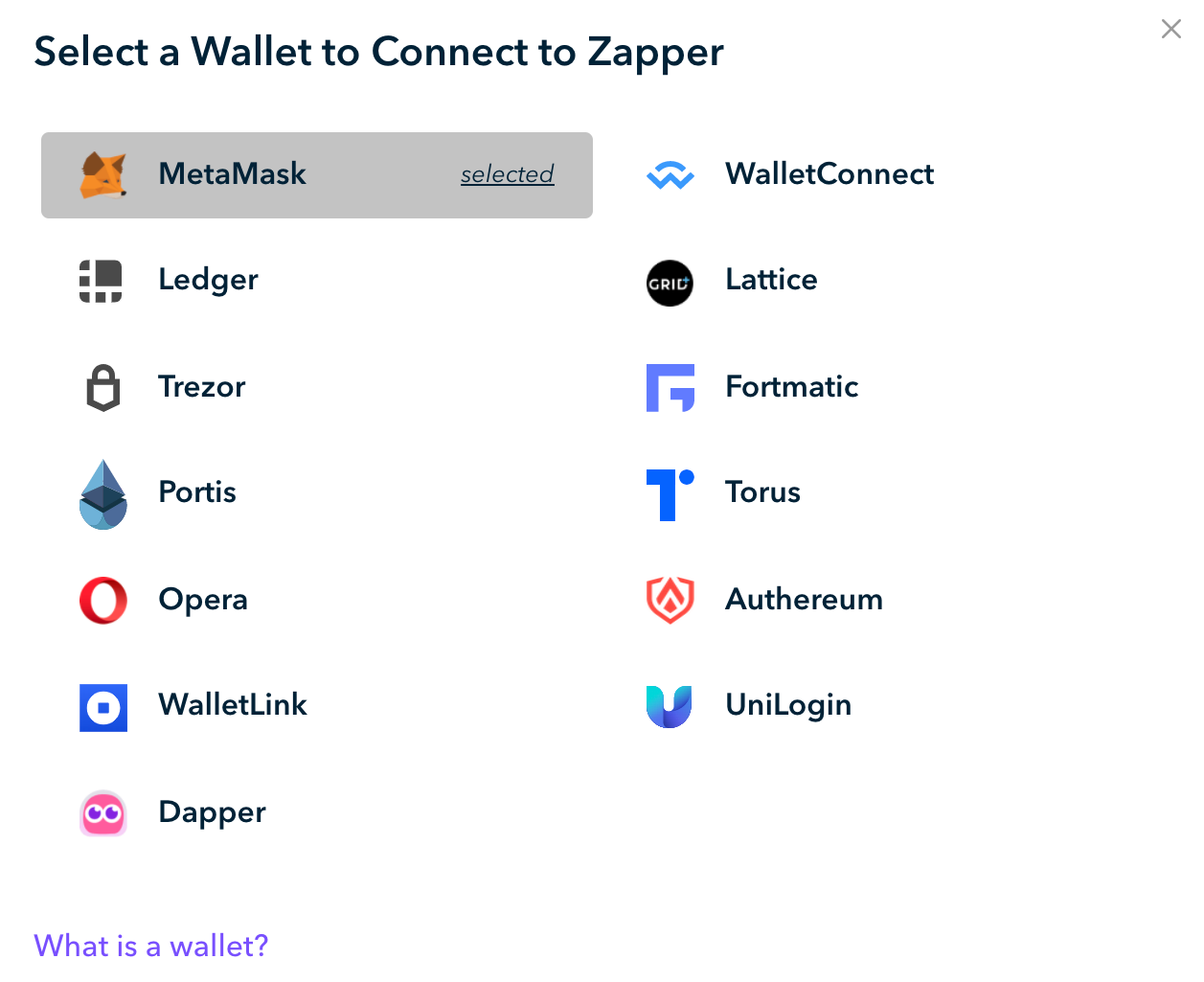 Step 2: Click on the invest tab and search "DPI". You should see an option to add liquidity to the Uniswap DPI / ETH pool. With Zapper, you can use a number of crypto assets to access the liquidity pool including ETH, DPI, WBTC, USDC, and even LINK.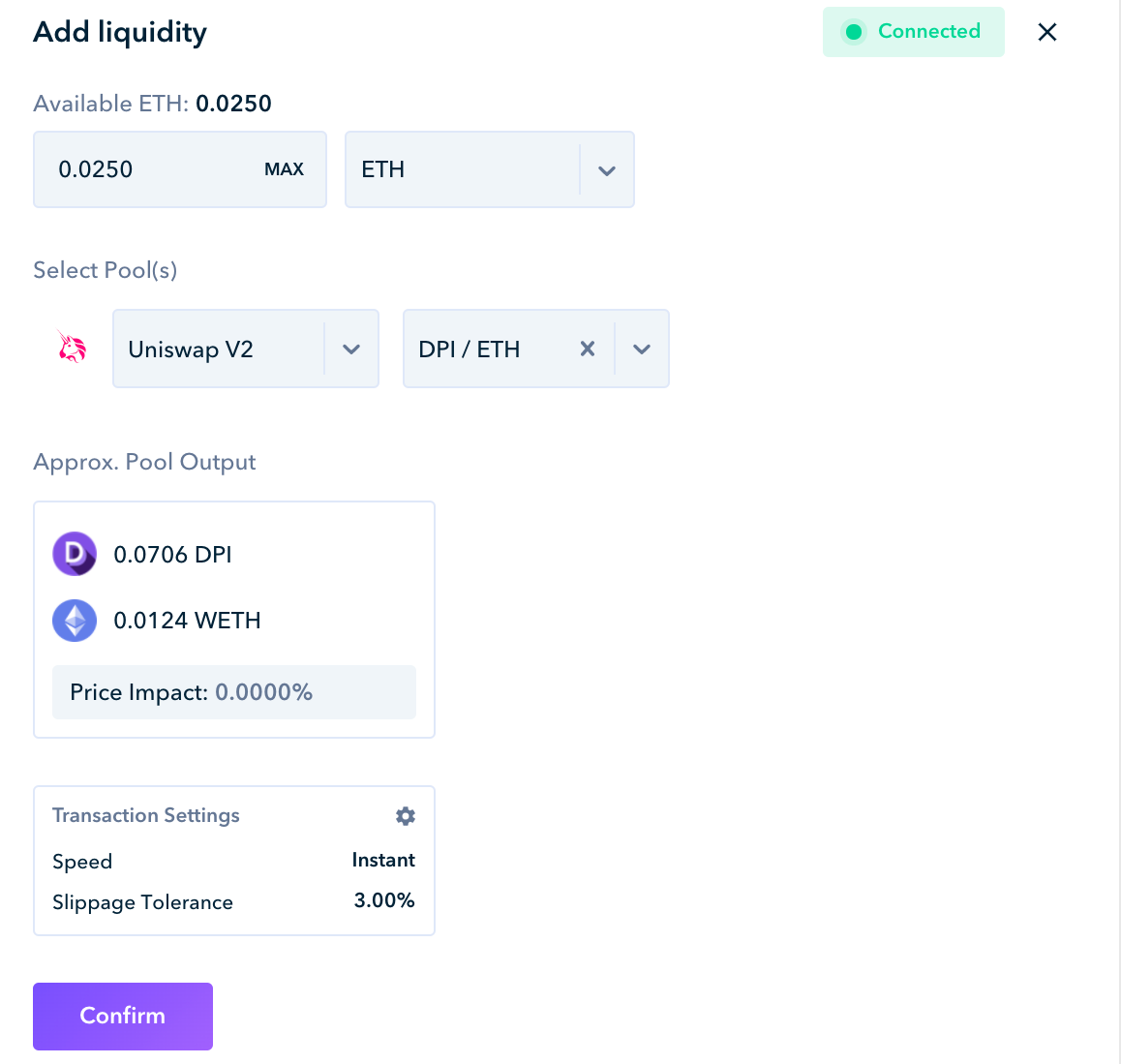 Once you've selected your desired asset to swap into DPI LP tokens, you can confirm the transaction at the bottom and via your wallet. After a few minutes, you should have DPI/ETH LP tokens in your wallet!
Step 3: Once you have your DPI/ETH LP tokens, go to Index Coop Farm page. From there, connect your wallet and you'll be able to deposit your DPI into their staking module to start earning INDEX—currently boasting ~55% APY.
If this is your first time using Index, you'll have to approve spending on the page before you can make your deposit.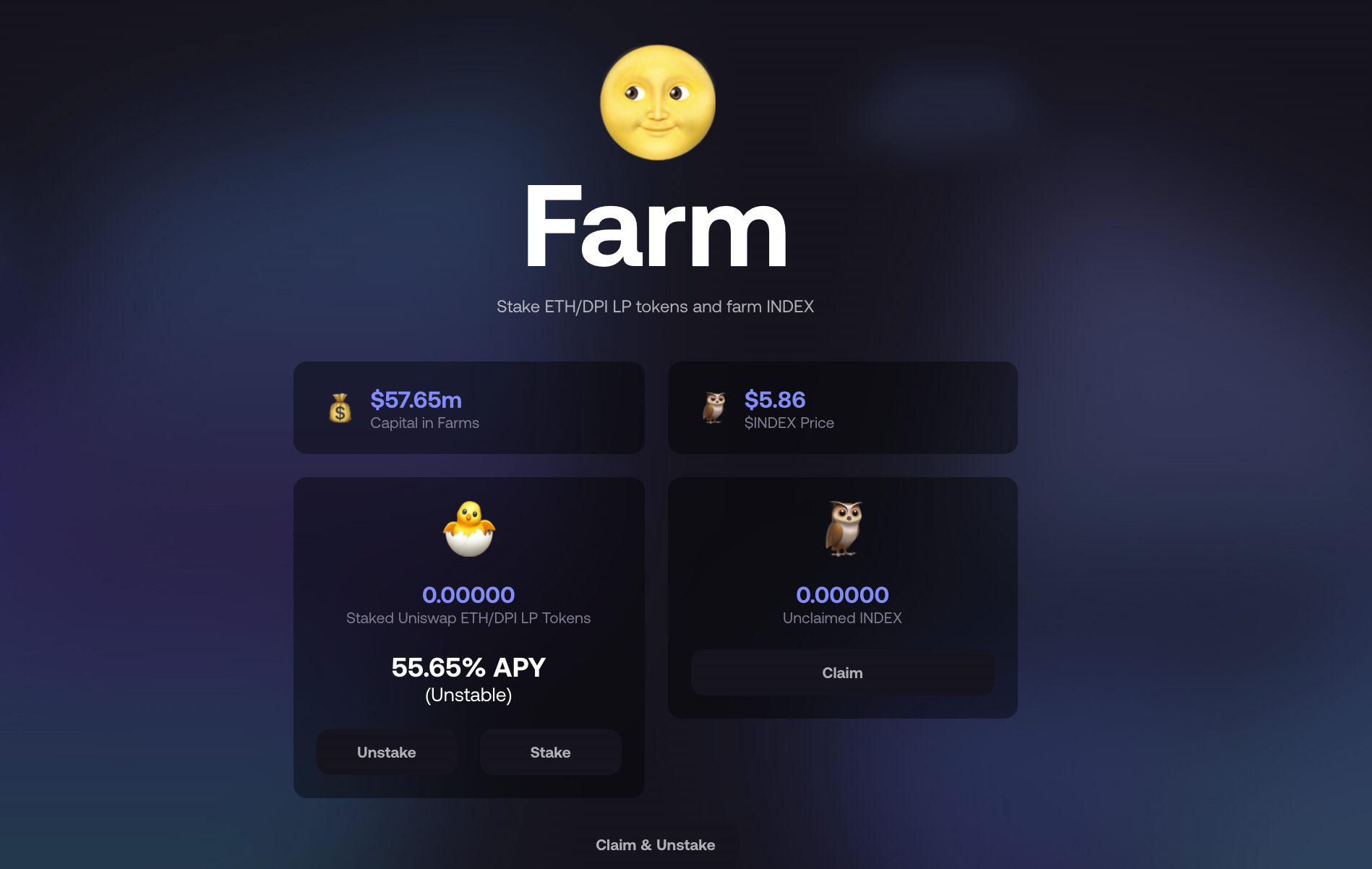 Once confirmed on-chain, you're all set!
You're now providing liquidity to the Uniswap ETH/DPI Index and earning a high-yielding income in INDEX. One of the nice things about the Uniswap ETH/DPI pool is that you maintain exposure to two of the major assets for your crypto portfolio—ETH and DeFi. But be careful with impermanent loss!
With rewards ending soon, there are currently discussions about the next reward period. It's likely that we'll see an extension of the INDEX rewards for DPI liquidity provisions, but at a lower yield.
The Future of the Index Coop
Beyond expanding into new indices, the Index Cooperative can leverage all of the money legos in DeFi to create any sort of tokenized exchange traded products, providing significant improvements over the incumbents from the likes of Blackrock and others. These could include:
Leveraged/Inverse Products: Financial products giving investors leveraged or inverse exposure. The key piece with these products is that investors don't have to worry about margin requirements or liquidation risk.
Bond ETP: These allow investors to get basic exposure to a diversified portfolio of debt instruments with a targeted risk/reward profile.
Volatility Indices: ETPs using futures and options to allow investors to make bets on market volatility.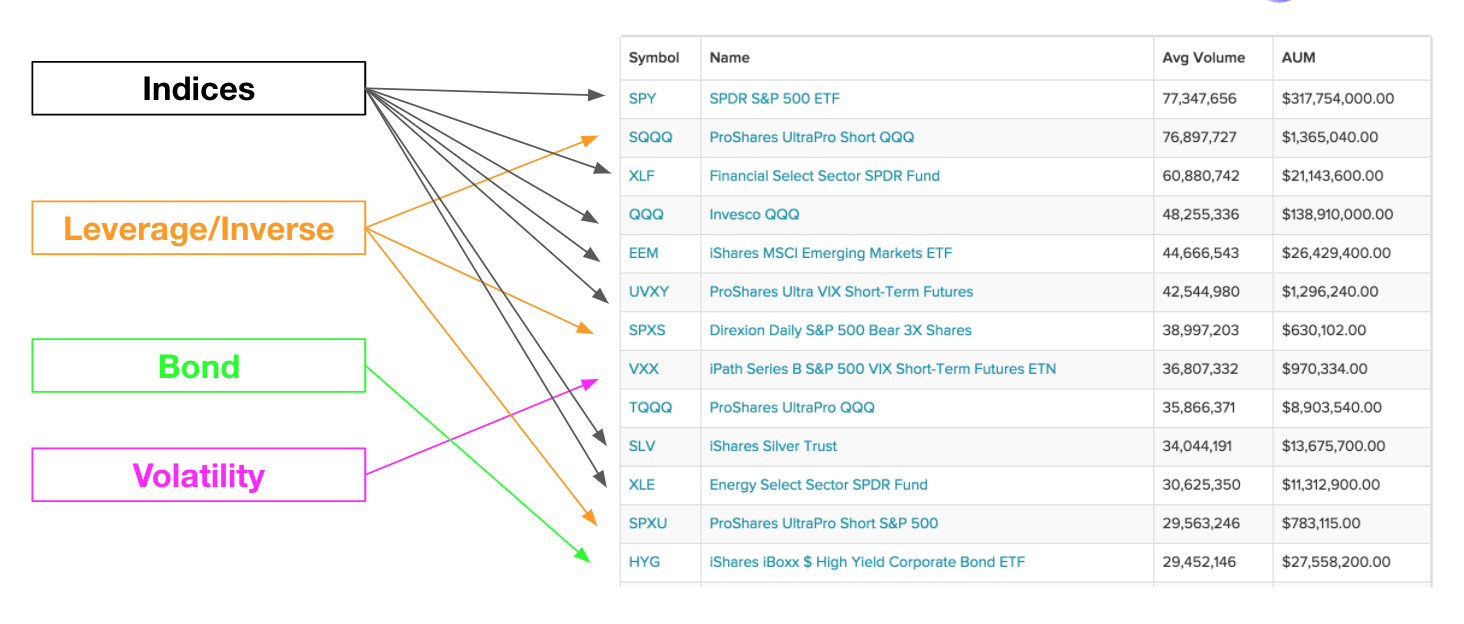 All of these assets combine to represent trillion dollar markets. However, there's a long road ahead given crypto market only represent a few hundred billion in total.
The next few years for the Index Coop will likely feature the launch of multiple tokenized ETPs for any crypto investor to easily gain exposure to a specific sector or asset class—especially as decentralized finance continues to flourish.
In the short term, we could expect to see the introduction of new indices, like a yield generating DeFi index or even a blockchain gaming/NFT index. It's ultimately up to the community.
If you'd like to get involved with the Index Coop governance discussions, you can check out the forum or hop into one of the recurring governance calls (large ones happening 1x per month).
The Index Coop is an entirely decentralized initiative so it's up to the community to drive this effort. Check it out and get involved!
---
Action steps:
Mint DPI directly from TokenSets

Farm INDEX by staking DPI LP tokens into the staking module

Check out the governance forums for the latest discussions
---
Author Bio
Lucas Campbell is the Editor and Analyst for Bankless. He also engages with teams on token economic & governance design through 🔥_🔥 (Fire Eyes DAO), working with industry-leading projects like Aave, Rocket Pool, and others.
---
Go Bankless. $12 / mo. Includes archive access, Inner Circle & Deals—(pay w/ crypto)
---
🙏Thanks to our sponsor
You were promised the future of money. Instead you got '90s banking UX and a paper password. Enough is enough. Argent protects your assets and gives you peace of mind. Earn interest and invest in a tap. No seed phrase. No problem. This is one of the best DeFi mobile wallets in the game today. Start exploring DeFi on the go with Argent. 🔥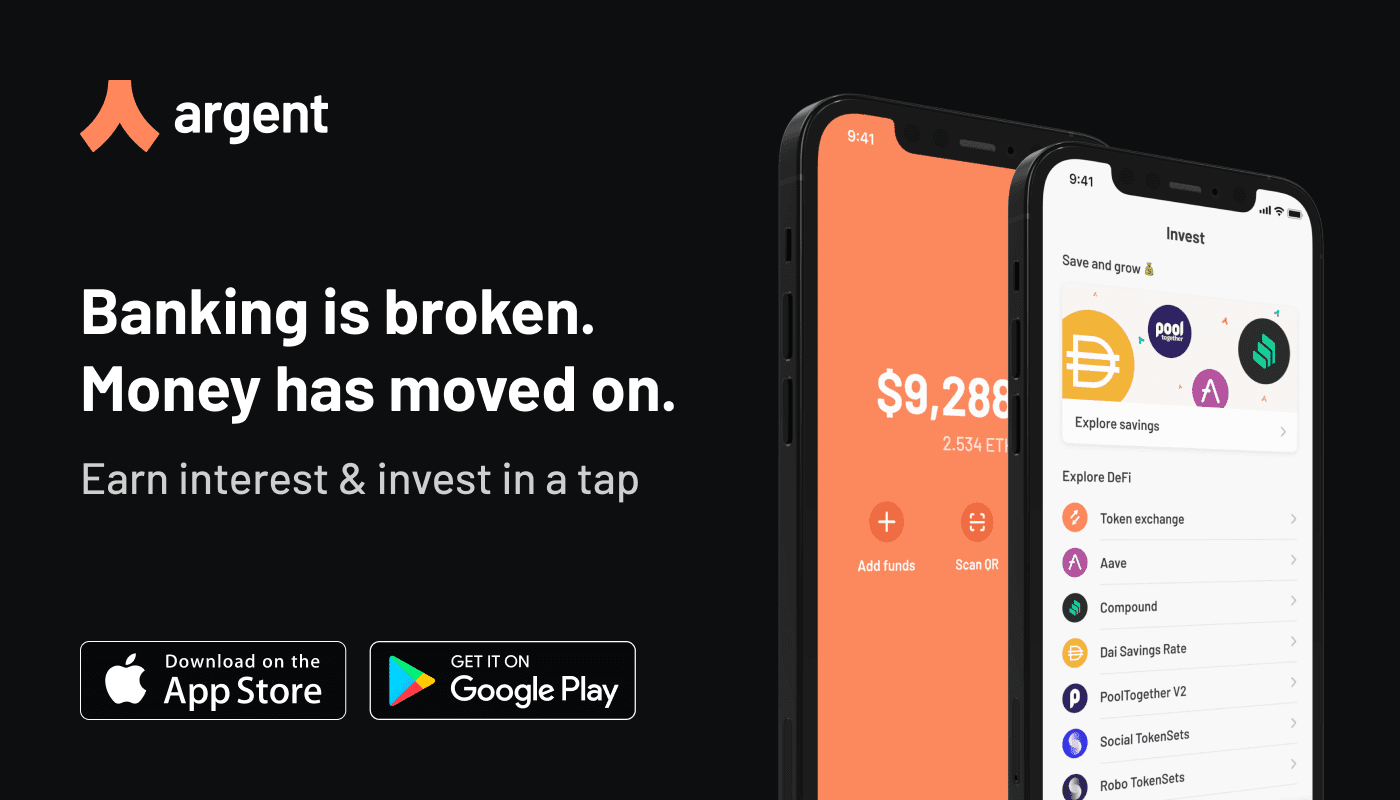 👆Guys…this is my #1 recommended DeFi wallet. Stop reading this and go download it. - RSA
---
Not financial or tax advice. This newsletter is strictly educational and is not investment advice or a solicitation to buy or sell any assets or to make any financial decisions. This newsletter is not tax advice. Talk to your accountant. Do your own research.
---
Disclosure. From time-to-time I may add links in this newsletter to products I use. I may receive commission if you make a purchase through one of these links. I'll always disclose when this is the case.