Article
How to get your first DeFi wallet
How to transfer money from DeFi wallet to bank account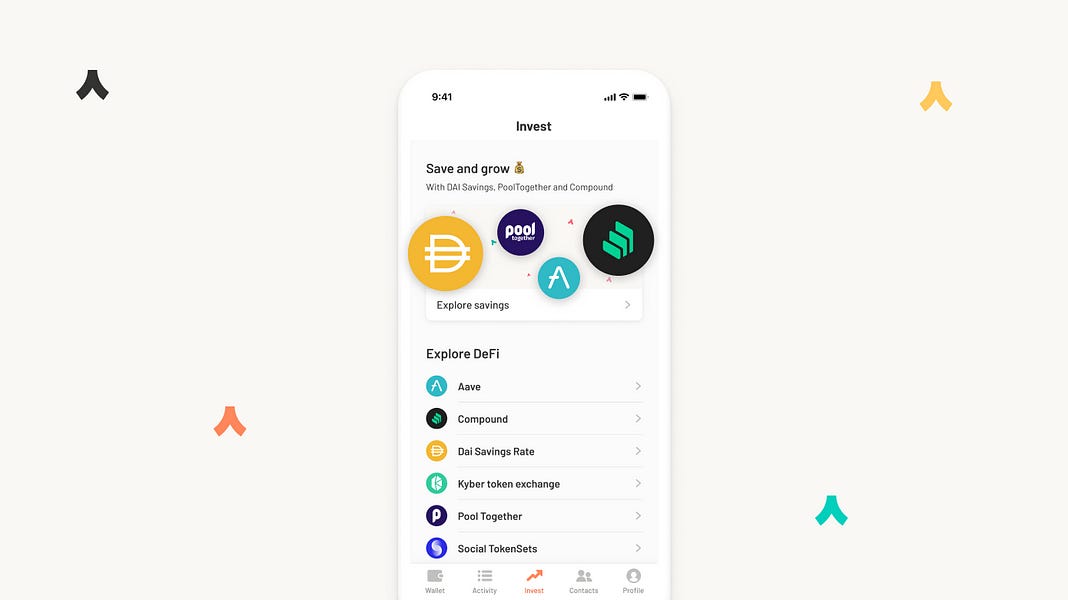 Level up your open finance game three times a week. Subscribe to the Bankless program below.
---
Dear Crypto Natives,
I'm new…what DeFi wallet should I start with?
It's easy. It's bankless. It's made for people new to DeFi.
This week they've gone live with a handful of new features, so there's stuff for bankless vets too. (Check the end for some secret Argent tricks).
If you want to try DeFi this is where to start.
This is how to get your first DeFi wallet.
-RSA
---
🙏Sponsor: Aave—earn high yields on deposits & borrow at the best possible rate!
---
Don't miss Thursday's Exclusive Event for Bankless Members!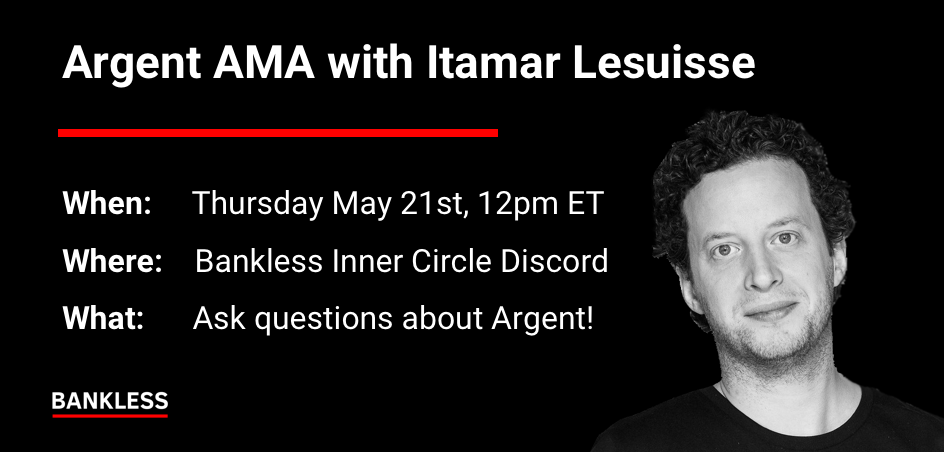 If you're a full Member join our Discord Channel for this Bankless exclusive AMA with Itamar on Thursday, May 21st at 12pm ET (4pm GMT).
---
TACTICS TUESDAY:
Tactic #38: How to get your first DeFi wallet
It's easier than ever to go bankless! This is how to setup and use Argent—the first mainstream ready DeFi wallet. Once setup, you can use 5 DeFi apps in less than 5 mins with just a few taps. Exchange, lend, earn, and invest. No bank required. Newly possible with the launch of Argent V1 yesterday.
Goal: 5 money apps in 5 minutes (Kyber, Compound, PoolTogether, TokenSets, Aave)
Skill: Easy for anyone with a phone
Effort: 10 minutes (5 to set up your wallet, 5 for DeFi)
ROI: Variable depending on DeFi protocol & rates
---
5 Money Apps in 5 Minutes
Guest post by: Itamar Lesuisse, co-founder & CEO of Argent.
(Above) Quick video showing TokenSets in action in Argent

Crypto is too complex for most people. That's always been one of the main criticisms. And, until recently, it was true. Just to create a wallet meant facing a blizzard of acronyms and anachronisms. And using DeFi? Forget about it. Interfaces that would make Windows 95 blush.
Luckily though, that's no longer true. In fact, DeFi is now easier to use than the best new, centralized financial apps.
To prove it, this tactic will get you using DeFi in only a few taps. How? We'll show you how to create an Argent smart wallet, activate it with assets and, in a few minutes, start to exchange, earn interest and invest.
Background on Argent
Quick background on Argent: we yesterday launched our V1 after 18 months of development in Beta. Argent is non-custodial (we don't hold your crypto) yet uses smart contracts to provide breakthroughs in ease of use and security. Recover without a seed phrase, lock and unlock, set a daily transfer limit and approve large transfers. Its architecture is open source for all to inspect.
Most interestingly for the bankless community, Argent V1 introduces seamless access to DeFi. Transactions are free for now—we're paying for the gas, but we'll be introducing a fair use policy soon.
---
👉Before we dive in it's worth emphasising that everyone ultimately has to decide for themselves what DeFi protocol is best for their individual risk and reward appetite. This stuff has risks! So we'd strongly encourage everyone to do their own research. Having said that, the following tactic can be tried as a way to get hands on experience with each Dapp while you get more familiar with them.
---
GET ARGENT WALLET (5 mins) 📱
1) Download Argent and pick your Ethereum name (for free)
Tap 'Create new wallet'
Choose your username, e.g. bankless.argent.xyz.
⚠️Tip: For usernames we integrated the Ethereum Name Service (ENS) to provide decentralized and simple alternatives to traditional cryptic addresses. ENS names are on-chain—which means they're public. Some people pick their real name; others don't. It's your choice.
2) Activate your wallet
A wallet needs to be activated with assets before it can really help you.
To send from another wallet/exchange to Argent for the first time:
Tap 'Add funds'
Tap 'Send from Wallet/Exchange'
Long press and copy the traditional Ethereum address below your username (it will start '0x...'). (Why not use your ENS this time? You need to activate it first, which you can do by loading your wallet with assets. The 0x address is just another version of the ENS and you usually won't need it after this).
Open your other wallet/exchange and paste the long 0x address in the destination field.
Send to Argent (with gas limit 23,300 as we're a smart contract wallet)
To buy crypto with fiat (£,$) in Argent:
Tap 'Add funds'
Tap 'Buy with Card' or 'Buy with bank transfer'. (Unfortunately the payment partners (Wyre & Moonpay) we use for fiat-to-crypto don't have global coverage yet so this option might not yet be in your country. We're adding further coverage soon).
Follow on screen steps (vary slightly by platform, payment partner and country).
As soon as your ENS has activated (a few mins after the funds arrive), you're ready.
---
TRY 5 MONEY APPS (5 mins)📱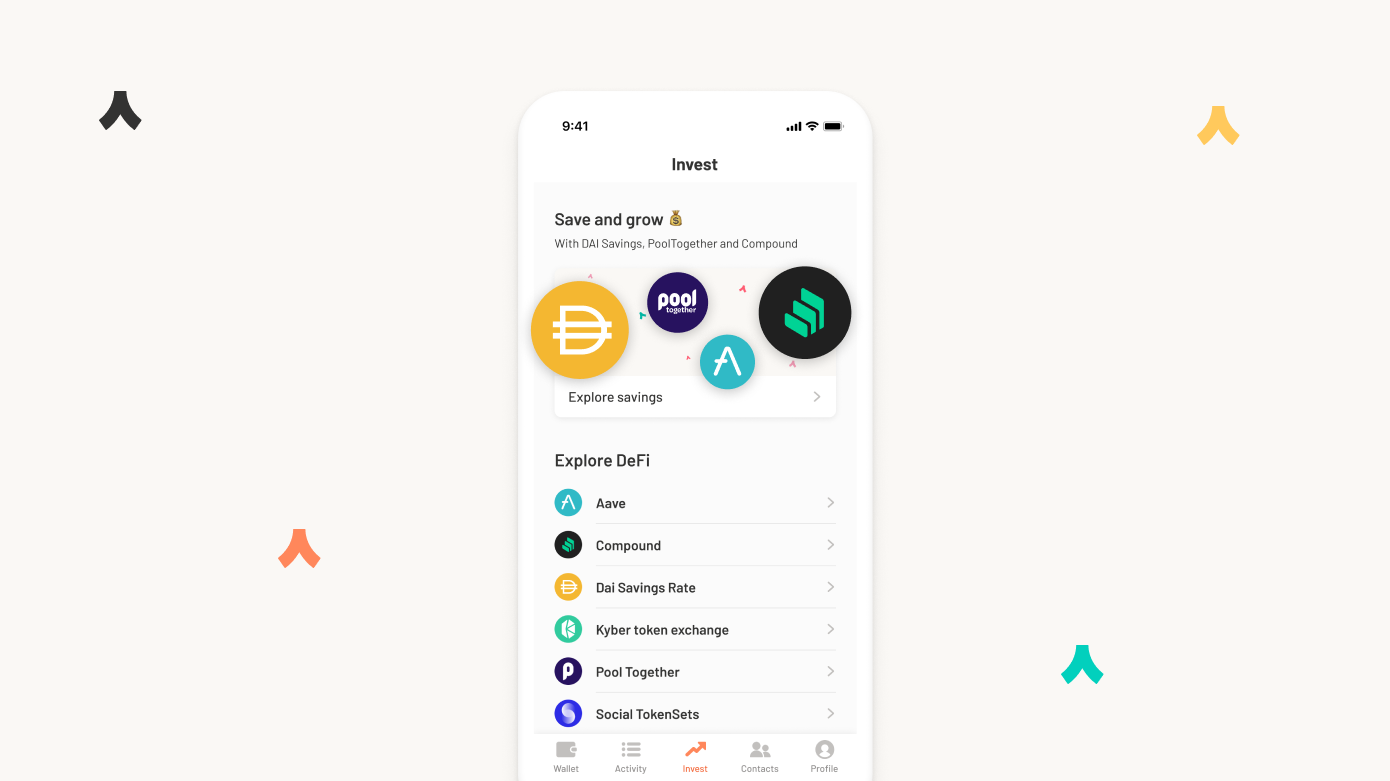 1. EARN interest using Compound (30 seconds)
As a Bankless reader you'll no doubt have heard of Compound. If not, it's a decentralized lending protocol that's become a star of DeFi. Argent has integrated it so you can easily earn interest on your crypto. Rates are variable depending on demand from borrowers.
Tap the 'Invest' tab
Tap 'Compound'
Tap the asset you want to lend, e.g. ETH
Tap 'Save'
Tip: Once completed you'll receive a Compound token (cToken) in your wallet. In Argent this will show as savings in: 'Wallet' -> 'Finances'. Your interest accrues in real-time. You can send your existing cTokens to Argent and your balance will automatically update.
To earn interest we've also integrated Aave (see #5), another decentralized lending protocol that's gaining traction fast; as well as Maker's Dai Savings Rate.
2. EXCHANGE using Kyber (30 seconds)
One of crypto's essential use cases: how to easily invest in a token or exchange between assets - without going through a centralized platform like Binance. To enable this Argent has natively integrated Kyber Network, a decentralized exchange that recently passed a milestone of $1bn worth of trades.
In the 'Wallet' tab, select an asset you've received
Tap 'Buy / Sell' (At the moment you can only trade via ETH. Direct swaps will be integrated soon).
Enter quantity
Tap 'Buy now'
Notice you didn't have to fiddle with gas. We handle that for you behind the scenes.
Tip: You can also: Tap the 'Invest' tab; choose Kyber, then the asset; choose payment method (either crypto or fiat).

3. SAVE using savings game PoolTogether (20 seconds)
PoolTogether is pioneering a "no-loss savings game" that gives you a chance to win a prize every week. How? Users pool their DAI or USDC by purchasing tickets. The assets in each pool accumulate interest through Compound, and the interest is then won by a ticket holder, picked at random, each week. How is it no loss? The prize comes from the interest generated, not the deposits. So you can withdraw your full deposit any time.
PoolTogether's Founder says, so far, "The luckiest winner was someone who only deposited 10 DAI and they won $1700".
Tap the 'Invest' tab
Tap 'PoolTogether'
Choose Dai or USDC
Tap 'Buy investment'
Select amount (1 ticket = 1 DAI or USDC)
Tap 'Invest'
Tip: Your PoolTogether tickets are represented by Pool Dai or Pool USDC tokens. You can find them in the 'Finances' tab.
📺Watch video to Save using PoolTogether in Argent

4. TokenSets: Automated asset management (30 seconds)
Now we're fired up and really pushing DeFi's potential. TokenSets brings automated asset management to crypto. There are two types of trading strategies available: Robo Sets (which are based on algorithms created by the Set team) and Social Trading Sets (which are built by a trader). Both are decentralized. To get exposure to a strategy you buy a token that represents a portfolio of assets managed according to that strategy.
Tap 'Invest'
Select 'Social' or 'Robo' TokenSets
Select the strategy - by choosing the token that represents it, e.g. ETH/BTC EMA Ration Trading Set which 'attempts to capitalize on trends in the ETH/BTC ratio to accumulate more BTC or ETH while staying fully exposed to crypto'. You can explore the Sets and their recent performance here.
Chooseamount to invest(you pay in ETH)
Tap 'Invest'
📺Watch video on how to Buy and Sell TokenSets in Argent

5. Earn interest with Aave
As with Compound, Aave is a decentralized protocol. You can use it within Argent to earn interest on your assets.
Tap 'Invest' tab
Select which asset you want to earn interest on. You can find the current rates here, and we'll soon be adding them to the app.
Tap 'Buy investment'
Select amount (1 ticket = 1 DAI or USDC)
Tap 'Invest'
📺Watch video on how to Lend with Aave in Argent
---
BONUS - Secret Argent tricks 🕵️‍♂️
As a reward for getting to this stage and mastering DeFi, here are some secret tricks to using Argent as an advanced user:
Use your hardware wallet to help you recover and lock your Argent wallet. Type security.argent.xyz into your browser. And read more.
Type your ENS into your browser and: a) Use fiat onramps in Argent - on desktop; b) Find your Ethereum address in QR code form
Last but not least—you can even move assets out of Argent using another Ethereum wallet. This means your assets are protected even if Argent as a company disappears.
---
Author bio
Itamar Lesuisse is co-founder & CEO of Argent. Itamar was previously the co-Founder and CEO of Peak, the leading mobile brain training platform, with 60 million users, acquired by Lagardere in 2016. Prior to Peak, Itamar worked at Visa, Amazon and BCG.
---
Action steps
---
Go Bankless. $12 / mo. Includes archive access, Inner Circle & Deals—(pay w/ crypto)
---
🙏Thanks to our sponsor: Aave Protocol
Aave protocol is a decentralized, open-source, and non-custodial money market protocol to earn interest on deposits and borrow assets. It also features access to Flash Loans, an innovative DeFi building block for developers to build self liquidations, collateral swaps, and more! Check it out here.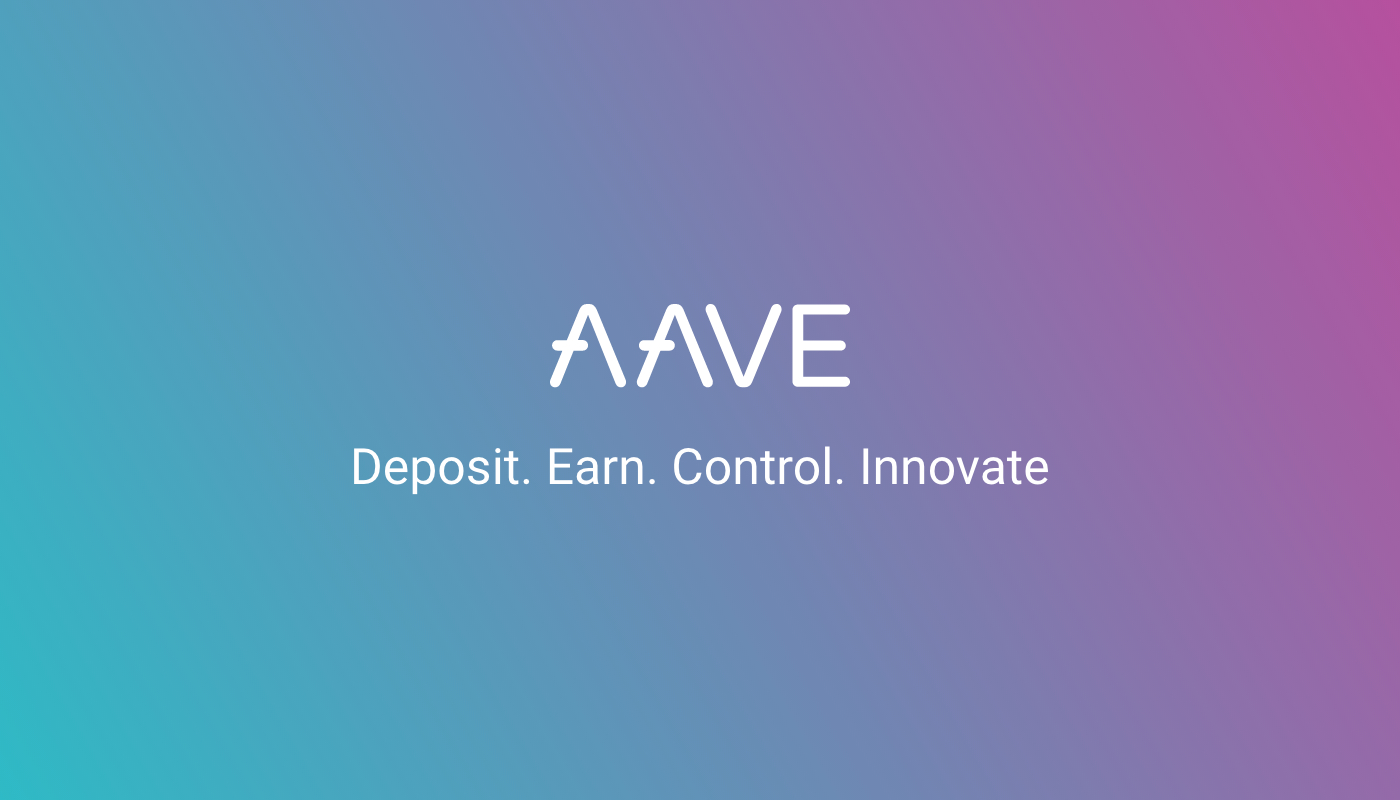 ---
Not financial or tax advice. This newsletter is strictly educational and is not investment advice or a solicitation to buy or sell any assets or to make any financial decisions. This newsletter is not tax advice. Talk to your accountant. Do your own research.
---
Disclosure. From time-to-time I may add links in this newsletter to products I use. I may receive commission if you make a purchase through one of these links. I'll always disclose when this is the case.