Article
How to Earn in a Bear Market (NFT Edition)
There's a bear market investing strategy if you know where to look.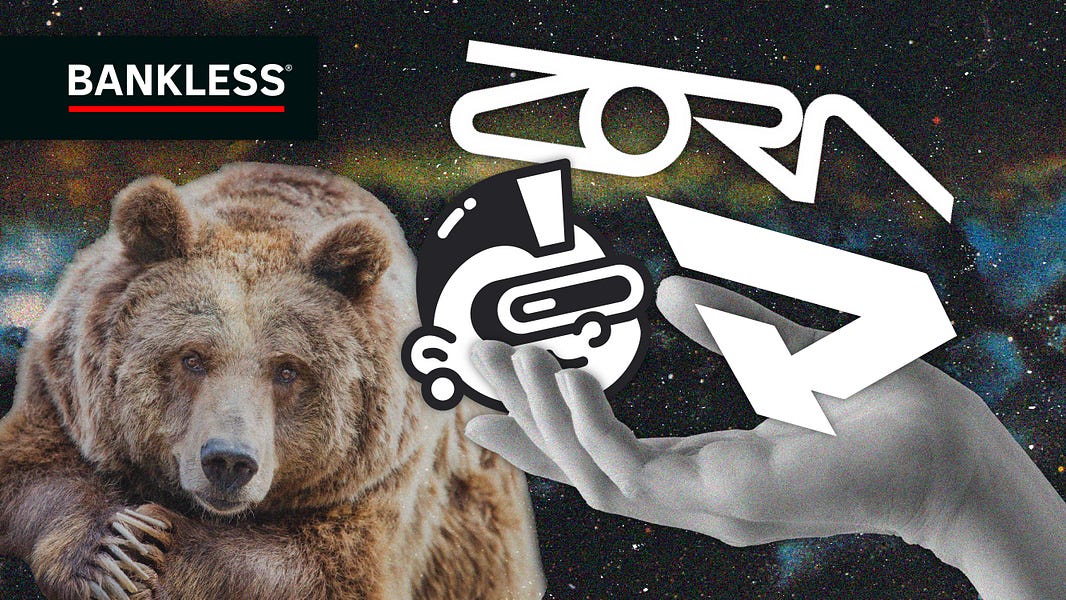 Dear Bankless Nation,
Suppose this was the 2018 crypto bear market.
What investment opportunities would be available to us?
There was no DeFi. No NFT projects. No DAOs with freelancing opportunities.
The silver lining in 2022 is that despite current bearish market conditions, market opportunities are everywhere if you're willing to make an effort.
Today, William shows us where some of these chances are in the NFT sector and how to grab them.
- Bankless Team
---
In a bear market, crypto prices tumble from their all-time highs.
However, these downturns don't have to be periods where your ETH earning opportunities tumble, too. This Bankless tactic will walk you through five different ways you can use or build around NFTs to earn during a bear.
Goal: Learn how to earn ETH with NFTs
Skill: Intermediate
Effort: +1 hour on initial research
ROI: Accumulating ETH
---
5 ways to earn crypto in a bear market with NFTs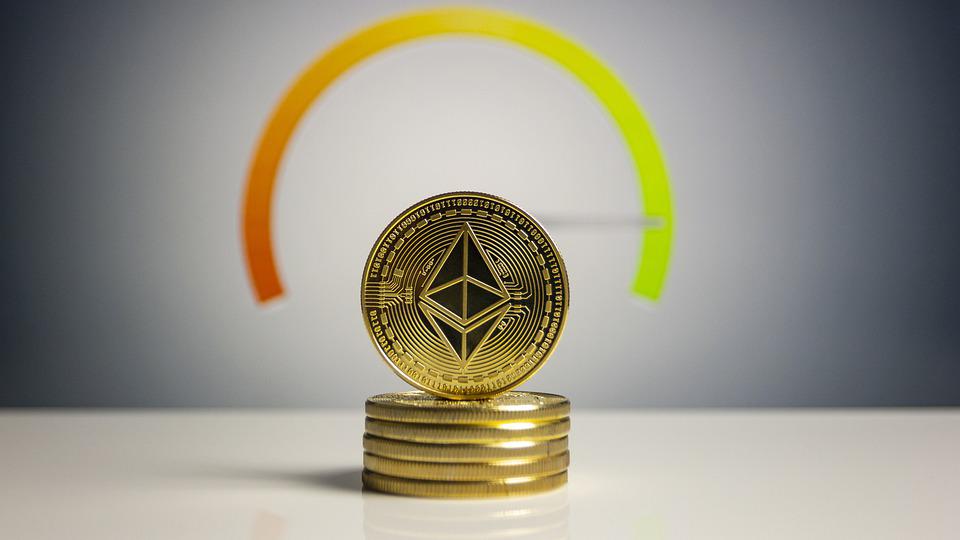 ---
1. Create your own NFTs
Many contemporary legendary NFTers started experimenting with NFTs years ago. They didn't have all the answers then, but they were curious and they created. And now many of them across all sorts of styles are being celebrated as pioneers because they kept at it and their works have become highly sought by digital collectors accordingly.
So let's say you're curious and you want to create with NFTs, too. Your NFT work may also come to be celebrated as pioneering one day, but first, you have to start publishing pieces to build up your oeuvre. The good news is you might not have to wait years to gain interest like the OG NFTers did. There is so much attention on NFTs now that you might gain your first earnest collectors in short order! But you won't know until you put yourself out there.
To that end, you're in luck because there are now more than a few NFT tools that make putting yourself out there with NFTs easier than ever. Ny favorite creator tools include:
Zora ⁠— The most web3 NFT marketplace protocol around! This hyperstructure provides all sorts of do-it-yourself NFT mechanisms, like an auction house system, edition drop variants, on-chain SVGs, and more.
Manifold — The best web3 infra for minting your own creator-controlled NFT smart contracts. Want your own smart contract that you're totally in control of? Manifold Studio is where it's at, and it offers support for a range of file types and updating metadata.
Bueno — Bueno offers a suite of no-code tools that allow you to readily customize the art of large PFP NFT collections and deploy custom smart contracts for such projects. Bueno also offers a DIY micro-metaverse builder for NFT projects to create fun activities for their communities.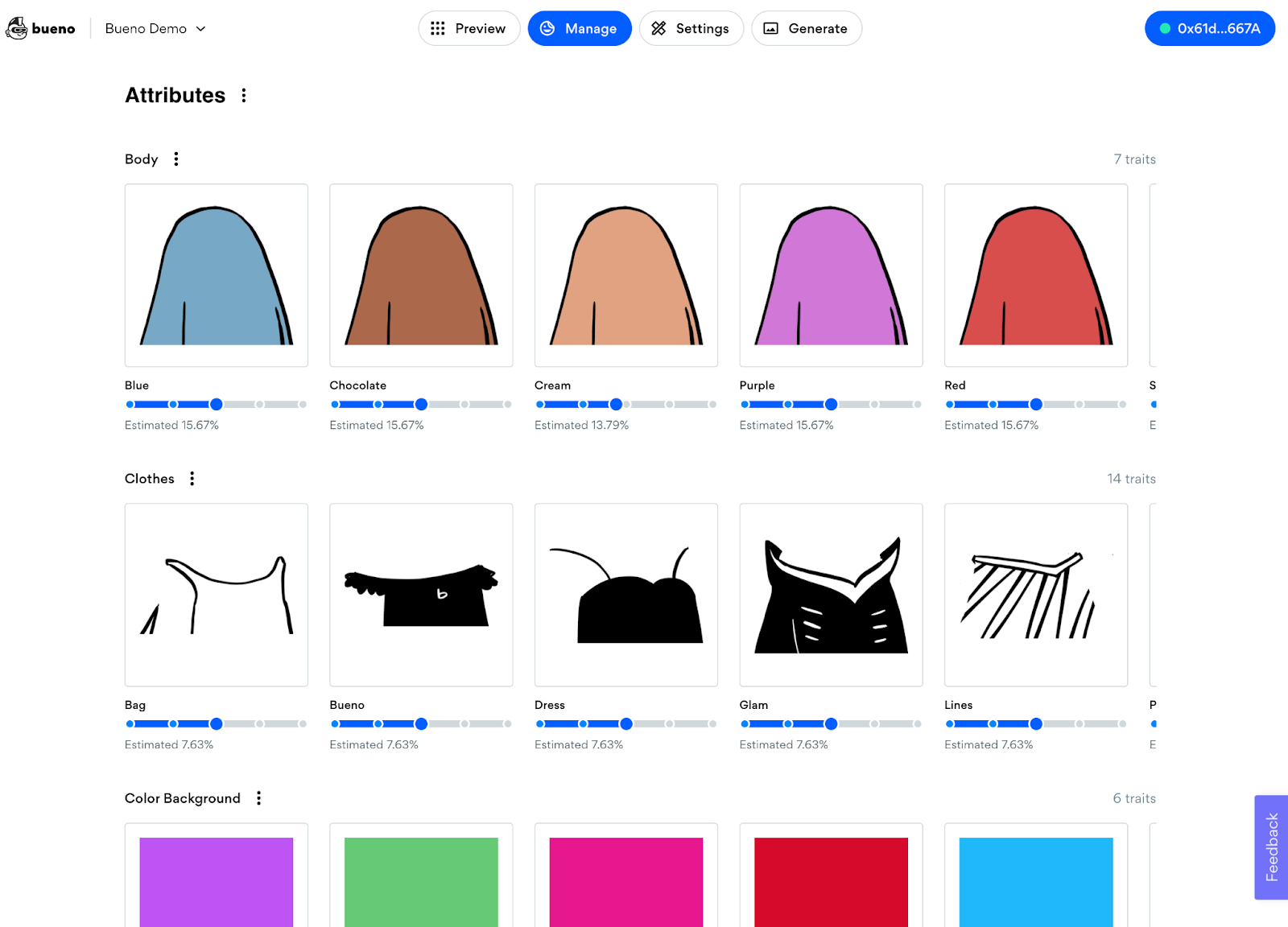 ---
2. Zora Finders Fee
Let's say you're not very interested in creating your own NFTs, but you love to surf around and analyze other peoples' creations. One side hustle to consider is Zora's on-chain finders fee system.
Here's how it works. Head to zora.co, sign in with your wallet, and then start browsing through the available NFTs.
Once you find a piece that you think is awesome, click on it, after which you'll land on the work's Zora dashboard. If the NFT has a finders fee set, then click on the "copy" button and share the link far and wide — you'll earn the percentage, e.g. 1% in ETH — from any ensuing primary sale.
---
3. Free-to-mint roulette
This year, the free-to-mint meta has taken over the NFT ecosystem. In other words, projects are increasingly letting people claim their NFTs for free (minus gas costs) and then optimizing for secondary sale royalties.
Some of these projects, like goblintown.wtf, have gone on to make their early holders incredible returns. However, it's no stretch to say that most free-mint NFT projects go nowhere these days, so you certainly don't want to go all-in on any of these efforts.
That said, the stakes for joining these projects are very low since minting is essentially free, so it's probably worth taking a shot on a few every now and then in case any of these projects ever glow up. The bets here are asymmetric: spend a little to start, and in rare cases make a lot later.
If you're interested, projects like mint.fun make it easy to surf new free mints.
---
4. Produce NFT content
Write posts, make songs, or record videos! Whatever your approach is to making content, realize that it's valuable and that you can build up an audience if you work at it over time.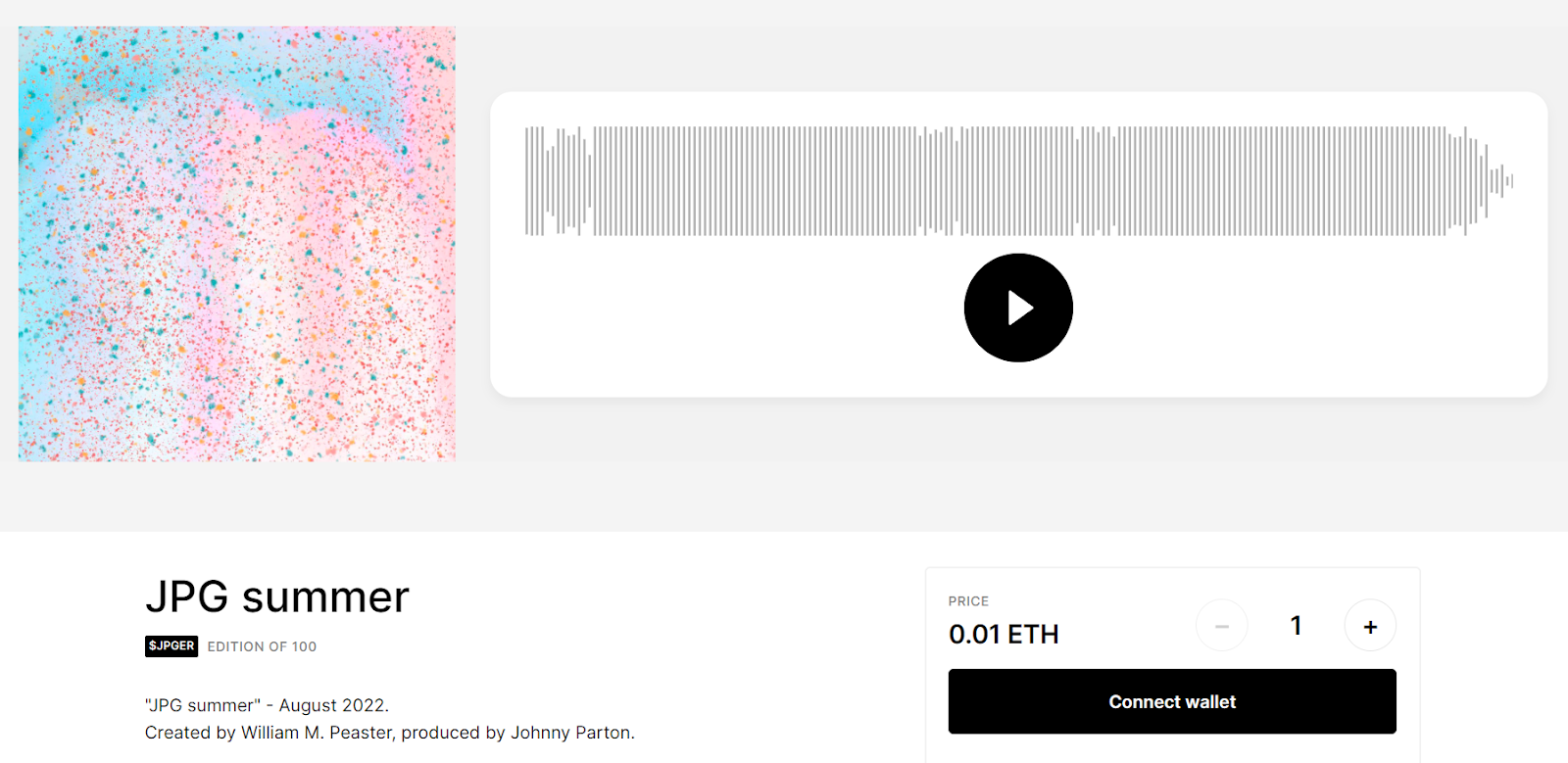 Toward that end, don't underestimate how many people are interested in learning about and experiencing NFTs and consuming content around these digital objects right now. And if you keep creating content, over time you'll be surprised at how many people will reach out to you with cool professional opportunities because you've become an authority of sorts.
---
5. Join an NFT startup
You'd rather be part of a tightly-knitted NFT team making a big difference rather than be a lone-wolf freelancer. Fortunately, there are all sorts of up-and-coming NFT projects that are hiring for all sorts of positions right now, so you've got options.
Want to be a professional shitposter? An NFT advisor or consultant? A community manager or designer? A wide range of NFT projects are hiring for a wide variety of skillsets currently, so if you raise your hand out of interest, more than a few projects may be keen to hire you.
Target places where you think you'd be a natural fit and shoot your shot.
---
Bonus: Earn passive yield on your NFTs
Decentralized NFT marketplace NFTX offers users an innovative NFT inventory staking system. This mechanism lets you earn passive yields on your floor NFTs without having to face impermanent loss. As such, this is one way to earn auto-compounding yields on your NFTs in a user-friendly manner.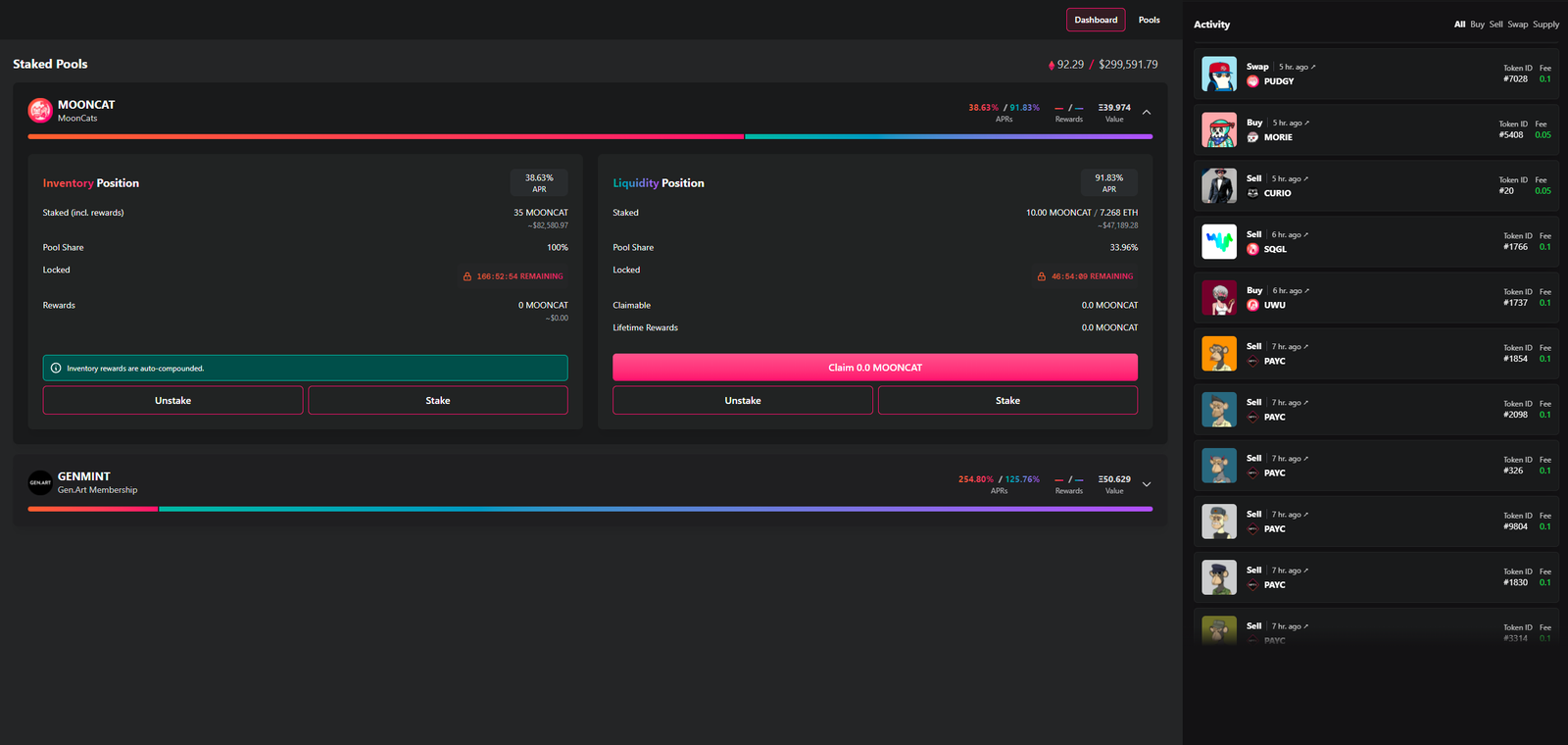 ---
New Opportunities Await!
Will the 2022 crypto bear market be short-lived? That remains to be seen. But the good news is thanks to the smart-contract enabled world of DeFi, there are a variety of interesting ways to try and earn ETH via NFTs if things turn even more bearish from here.
To be sure, NFTs aren't some catch-all solution to everyone's finances, but they do offer unique sorts of earning opportunities that you simply can't find elsewhere right now.
---
Action steps
---
Author Bio
William M. Peaster is a professional writer and creator of Metaversal—a new Bankless newsletter focused on the emergence of NFTs in the cryptoeconomy. He's also recently been contributing content to Bankless, JPG, and beyond!
---
🔎 Web3 Fact
Magic Eden support for Ethereum NFTs jumpstarts sales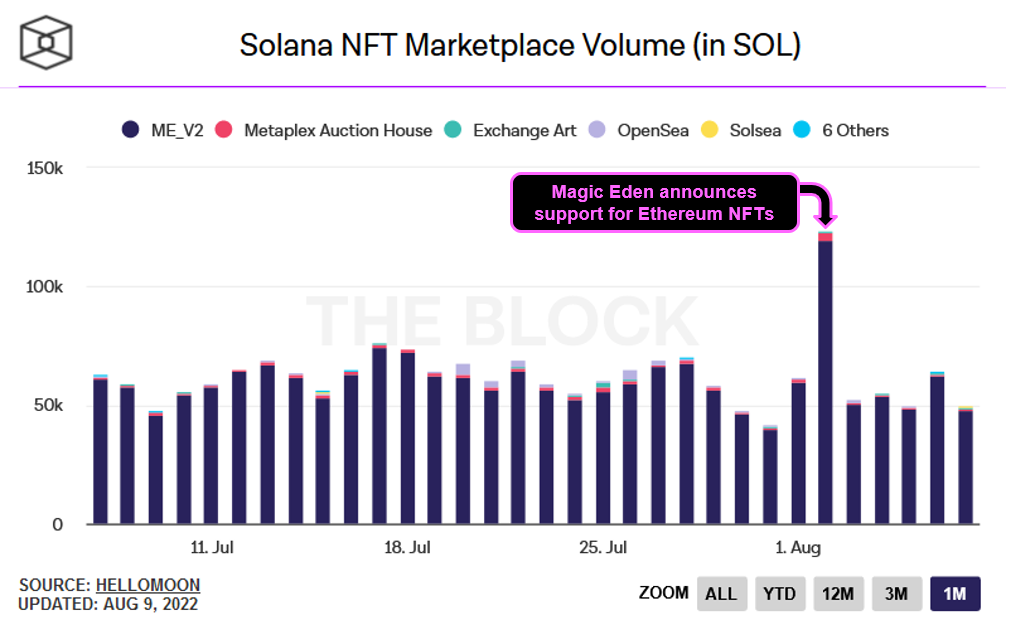 Why this matters: Sales jumps after Magic Eden launches Ethereum NFTs, indicating stiffer competition to come for Opensea as the de facto NFT marketplace.