🚨 Alpha Alert: PoolTogether Airdrop
If you've ever used PoolTogether, you've earned POOL tokens. Here's what you need to know...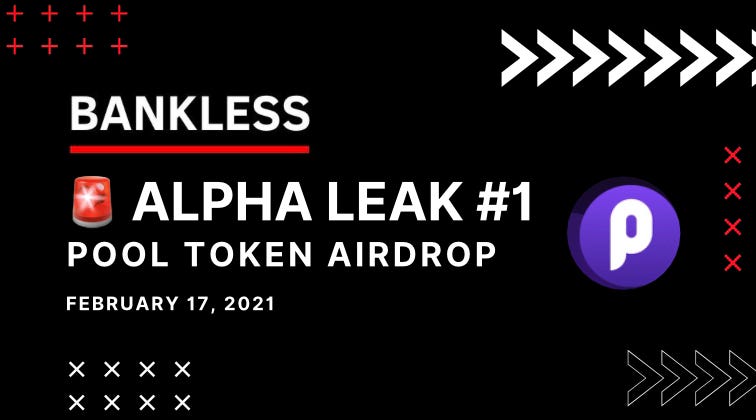 ---
We're now sending Alpha Alerts to let you know about the big opportunities in crypto. Alpha Alerts are event-based, time-sensitive, and provide you an immediate ROI.
We only send these to Bankless Premium members like you. 😎
Let's get to the Alpha. 🚀

- RSA
---
ALPHA ALERT #1: PoolTogether Token Airdrop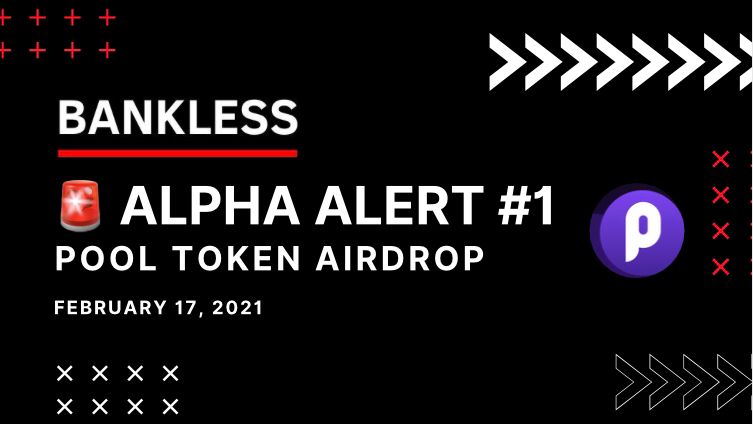 Get POOL Token Community Airdrop
PoolTogether is a no-loss lottery protocol we've written about since version 1. You deposit a stablecoin in the lotto pool, it invests all the pooled money into DeFi lending protocols, and each week one lucky winner gets all the interest the pool generates.
It's no-loss because you can always withdraw your principal.
Today, PoolTogether released their POOL governance token. That means if you've ever used PoolTogether you're eligible to receive the POOL rewards.
Alpha: Get POOL token if you've ever used PoolTogether
Asset: POOL
Eligibility: Must have deposited to PoolTogether before Jan 14th, 2021
Distribution: Weighted based on the length and amount of deposit
Detail: Here's the official post with details
ROI: Varies…I put in $38 for a year and got 81 POOL (about $1,500 in POOL)
---
How to get this Alpha:
Find an Ethereum addresses that has deposited funds to PoolTogether (remember when we told you about this in Sept 2019 and again in Feb 2020 ? 😎)


Connect your wallet on the PoolTogether accounts page

Congrats! The POOL tokens are yours. You can now use them for future governance on the PoolTogether protocol.
Considerations
What if you missed this alpha? Keep leveling up on the Bankless program. Start using projects that might have future airdrops. Spend time each week learning something new. Connect with the community. You're still early…this is a marathon not a sprint!
---
🙏Thanks to our sponsor
Aave is a decentralised, open source and non-custodial liquidity protocol enabling users to earn interest on deposits and borrow assets. Aave Protocol is unique in that it tokenizes deposits as aTokens, which accrue interest in real time. It also pioneered Flash Loans and Credit Delegation as innovative DeFi building blocks. The Aave Protocol V2 makes the DeFi experience more seamless with features that allow you to swap your assets for the best yields on the market, and more. Check it out here.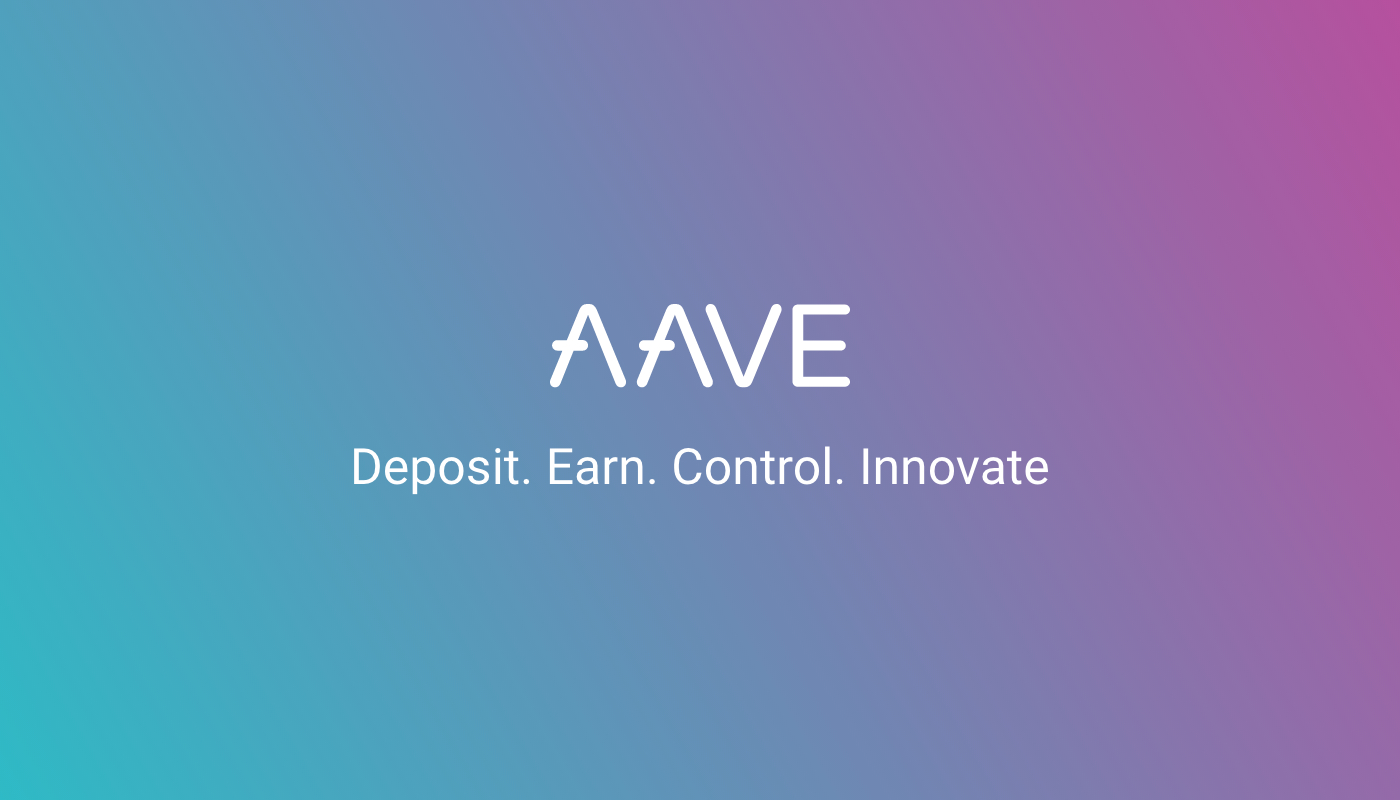 ---
Not financial or tax advice. This newsletter is strictly educational and is not investment advice or a solicitation to buy or sell any assets or to make any financial decisions. This newsletter is not tax advice. Talk to your accountant. Do your own research.
---
Disclosure. From time-to-time I may add links in this newsletter to products I use. I may receive commission if you make a purchase through one of these links. I'll always disclose when this is the case.