Article
Weekly Action Recap (Sept 8)
Your action recap for the week of September 8th, 2019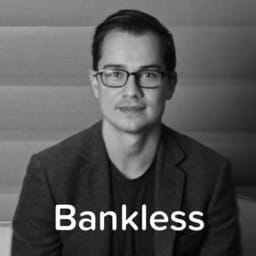 Level up your open finance game three times a week. I'm releasing this Free for Everyone until November 1. Get the Bankless program by subscribing below.
---
Dear Crypto Natives,
Every Friday I deliver a weekly review of your action items. Knock em out!
I'm also announcing something special for my Early Believers. Read to the end.
Thanks for believing. I told you I'd treat you 😉.
- RSA
---
Recap for the week of September 8th, 2019
---
SCHEDULE RECAP:
---
ACTIONS RECAP:
Execute any good market opportunities you saw in Market Monday
Complete weekly assignment: send DAI with InstaPay
Start a Paycheck DCA buying plan (beginners try Coinbase)
Send this DCA article to someone who's asked you "when should I buy crypto?"
Consider: do the different paths of ETH & BTC change your money portfolio?
NEW 🔥- Get access to a powerful new resource (see below—for Early Believers)
---
A POWERFUL NEW RESOURCE
Last week I asked you to take the big action and commit yourself to the program by becoming a paying subscriber to Bankless—an Early Believer. Many of you did!
Here's what Early Believers got:
20% off forever as a thank you for being an early believer
No interruption in the program—stay in the flow
Access to the early believer perks
Today I'm announcing the first perk for my Early Believers...
Ready?
---
AN INVITATION TO THE INNER CIRCLE
I want to invite you to the Bankless Inner Circle.
What is it? A powerful new resource to help you level up your crypto finance game. It compliments the newsletter program.
Complements how? Our weekly training schedule keeps us moving forward, but we also need a place to compare notes. A place to gather and talk. A water cooler.
The Bankless Inner Circle is our water cooler. There we can:
Compare notes on opportunities ("what's your experience with Compound?")
Ask questions to the community ("is a Maker loan taxable in the US?")
Get help with assignments ("I'm having trouble with Argent—any ideas?")
The best part? Everyone you find in the Inner Circle is a kindred spirit—a passionate user of crypto money systems. The vanguard.
We can use the Inner Circle to guide each other. To help each other. To level up together. We don't have to figure this stuff out alone.
And I'll be there too. Dropping early announcements, pointing out interesting opportunities, asking for feedback on the program—and this cool, Early Believers will get to shape the program in the weeks to come. This like a back stage pass.
Where are we doing it? I choose Discord to host the Inner Circle. I like the setup. More importantly I like the 🔥 emojis. And who knows, one day someone might say something so amazing it compels 4 x fire.
---
WHEN?
On Monday, September 16th at 12pm EST all Early Believers will get an invitation to join the Inner Circle. If you're already a paying subscriber all you have to do is watch for the invite on Monday!
---
"I really want the invite but haven't committed." It's not too late. If you subscribe before Monday you'll get the invite, plus the benefits, and Early Believer status.
Do it. Think about this: we may someday have 100,000 members doing this thing. But we'll only ever have a small set of Early Believers—you want to be part that group?
---
Get the invite!
Get the invite by subscribing now. No interruption in program. 20% off forever. Access to the Inner Circle. Costs a Netflix subscription but way, way, way better ROI.
---
You subscribed? Awesome. Share it! Like Ryan Selkis did this week…
Or like Michael did…
And then brag hard about using your crypto money like Mando does…
Tag me on twitter when you subscribe & I'll deliver 3 x 🔥.
We have 1 billion people to onboard.
Let's get going!
---
Not financial or tax advice. This newsletter is strictly educational and is not investment advice or a solicitation to buy or sell any assets or to make any financial decisions. This newsletter is not tax advice. Talk to your accountant. Do your own research.
---
Disclosure. From time-to-time I may add links in this newsletter to products I use. I may receive commission if you make a purchase through one of these links. I'll always disclose when this is the case
---