Podcast
32 - The Bull Case for NFTs | Jake Burkhman & Andrew Steinwold
Chatting with two Ethereum bulls on the recent wave in Non-Fungible Tokens (NFTs)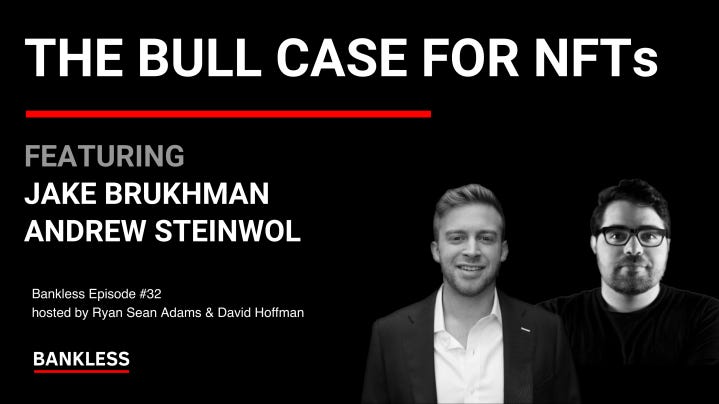 There's something bubbling under the surface with NFTs. A lot of really smart people are starting to make a lot of noise about the coming wave of NFT explosion.
But what are NFTs exactly?
What can we do with them?
Are they really all that unique?
What is so powerful about a Non-Fungible Token?
Jake Burkhman, the Founder of CoinFund, is particularly bullish on this sector of Ethereum.
Andrew Steinwold, the host of a podcast exclusively dedicated to NFTs, thinks that the world of NFTs will dwarf the world of DeFi by orders of magnitude.
What makes these two individuals so optimistic about NFTs?
---
RESOURCES