Article
How to sweep NFT floors 🧹
A guide on using NFT aggregators like Genie and Gem to buy NFTs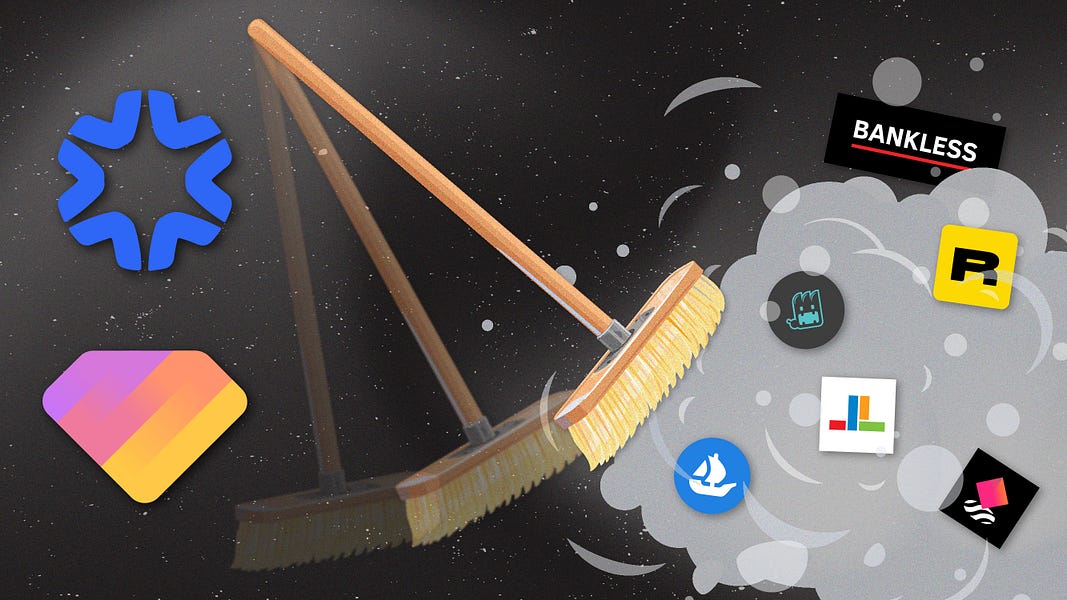 Dear Bankless Nation,
The NFT trading experience is still…early.
One flaw: OpenSea and LooksRare only allow you to buy one NFT at a time.
So if you're interested in buying multiple of the cheapest NFTs from a collection—known as sweeping the floor—you have to execute a bunch of transactions.
You want 10 NFTs? That'll be 10 transactions.
On Ethereum, this can get expensive—really expensive.
Is there a better way?
Absolutely.
NFT aggregators are a new product that emerged from the recent NFT boom. They allow collectors to batch buy and sell their NFTs in a single transaction.
Gem and Genie are the two leading platforms today.
If you're looking to sweep some floors, this is the best way.
Oh….and they haven't launched a token yet (just saying).
- RSA
---
Buying one NFT at a time via one platform at a time makes for inefficient and slow UX. Accordingly, a new class of app—NFT marketplace aggregators—is making it easy to perform batch buys across multiple NFT markets at once.
This Bankless tactic will show you how to use Genie and Gem, the leading aggregators on the market today.
Goal: Learn how to use Genie and Gem
Skill: Easy
Effort: 30 minutes
ROI: Efficient NFT buys + potential future airdrops
---
Sweepin' NFT floors with Genie & Gem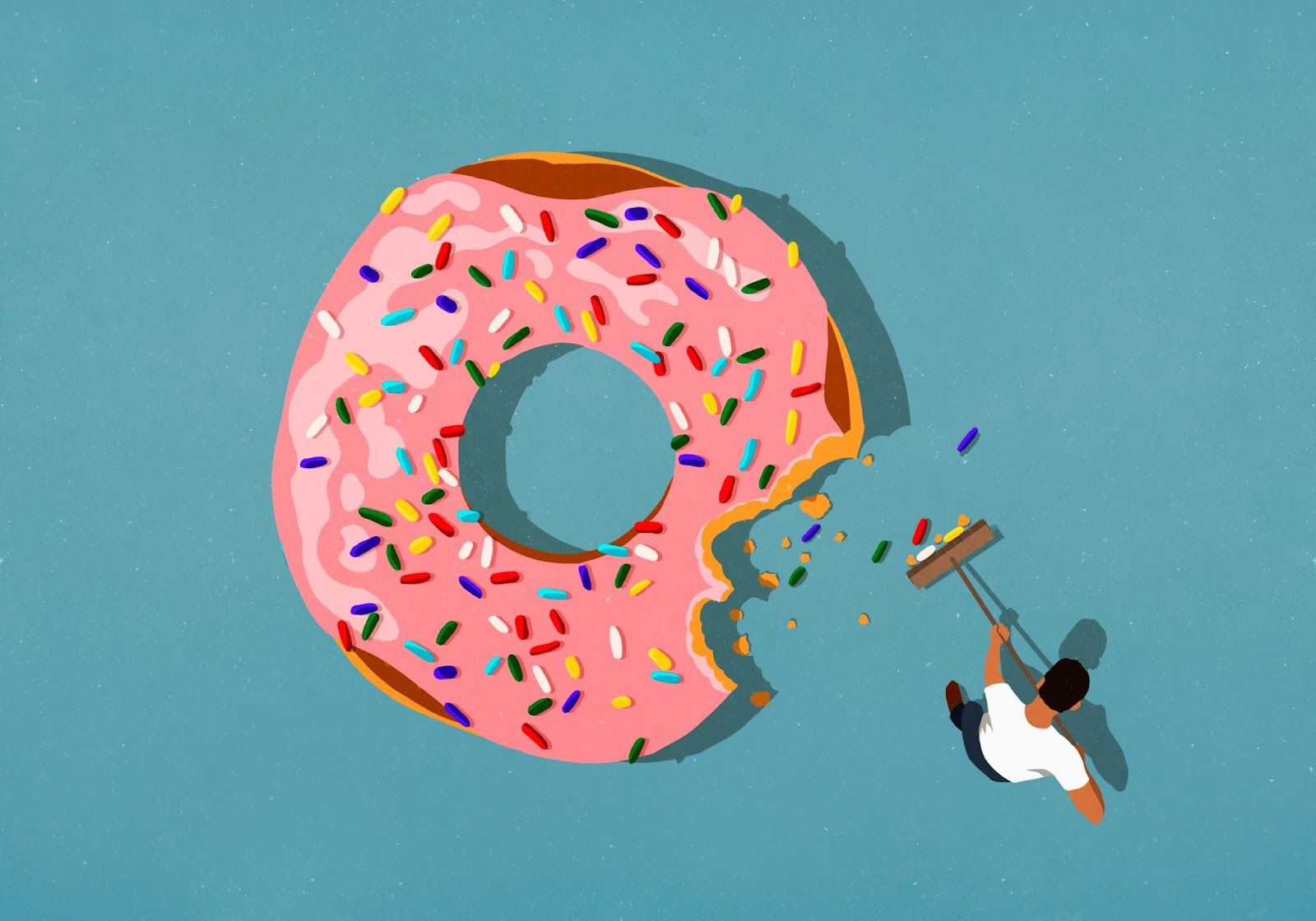 OpenSea has dominated as the center of NFT trading activity since the project launched its beta marketplace in Dec. 2017.
And while OpenSea has done much to advance and support the NFT ecosystem, its early monopoly and UX have defined NFT trading experiences.
One of OpenSea's main frictions has been limiting users to buy one NFT at a time. Per this model, to "sweep" 10 pieces from a cool NFT project's floor (i.e. the lowest-priced NFTs in a collection at any given time), you have to go asset by asset and make 10 separate buy transactions.
The problem with this approach?
It's gas-intensive as you have to execute multiple transactions. It's also slow, which means other people can buy the NFTs you're targeting as you work your way through purchases one by one.
Ideally, folks should be able to buy multiple NFTs at once as gas-efficiently as possible. And better yet, folks should be able to buy multiple NFTs across multiple platforms at once, since liquidity has now started spreading out to other marketplaces like Rarible, NFT20, NFTX, and LooksRare.
The good news?
You don't have to wait for these services. Aggregator projects like Genie and Gem are live now and provide streamlined, checkout-like NFT batch buys across today's top NFT liquidity avenues.
Let's walk through their basics and show you how to use 'em.
---
The Basics: Genie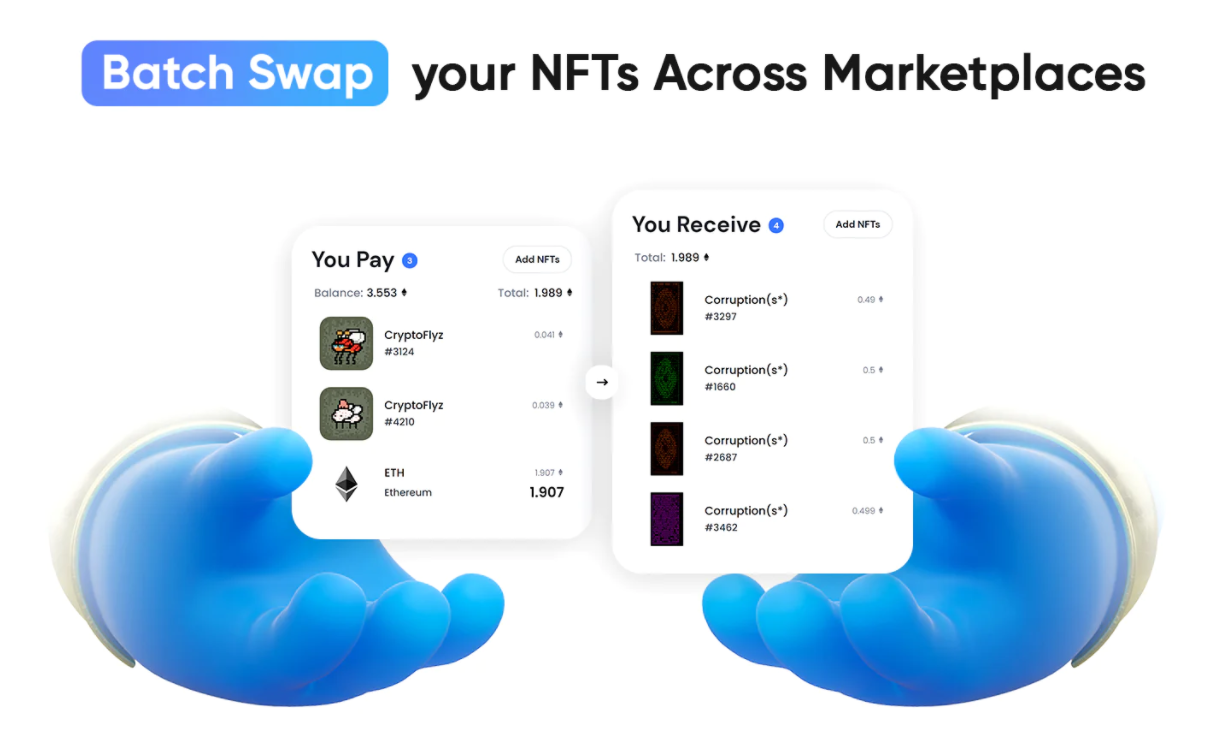 Launched in Nov. 2021, Genie was the first NFT marketplace aggregator to arrive in the cryptoeconomy. Currently, the project offers two main products: Genie Swap and Genie List.
Genie Swap is the platform's flagship marketplace aggregator service; it notably lets users swap combinations of ETH and NFTs (that have available liquidity pools on NFTX and NFT20) for other NFTs, and it uses various optimizations to lower gas costs.
For now, Genie supports swaps across OpenSea, Rarible, Larva Labs's CryptoPunks marketplace, and the aforementioned NFTX and NFT20 liquidity protocols.
As for Genie List, this service lets users list their NFTs on multiple marketplaces simultaneously (OpenSea and Rarible are supported for now) to reach the biggest audience of potential buyers possible.
🧞 How to sweep an NFT floor with Genie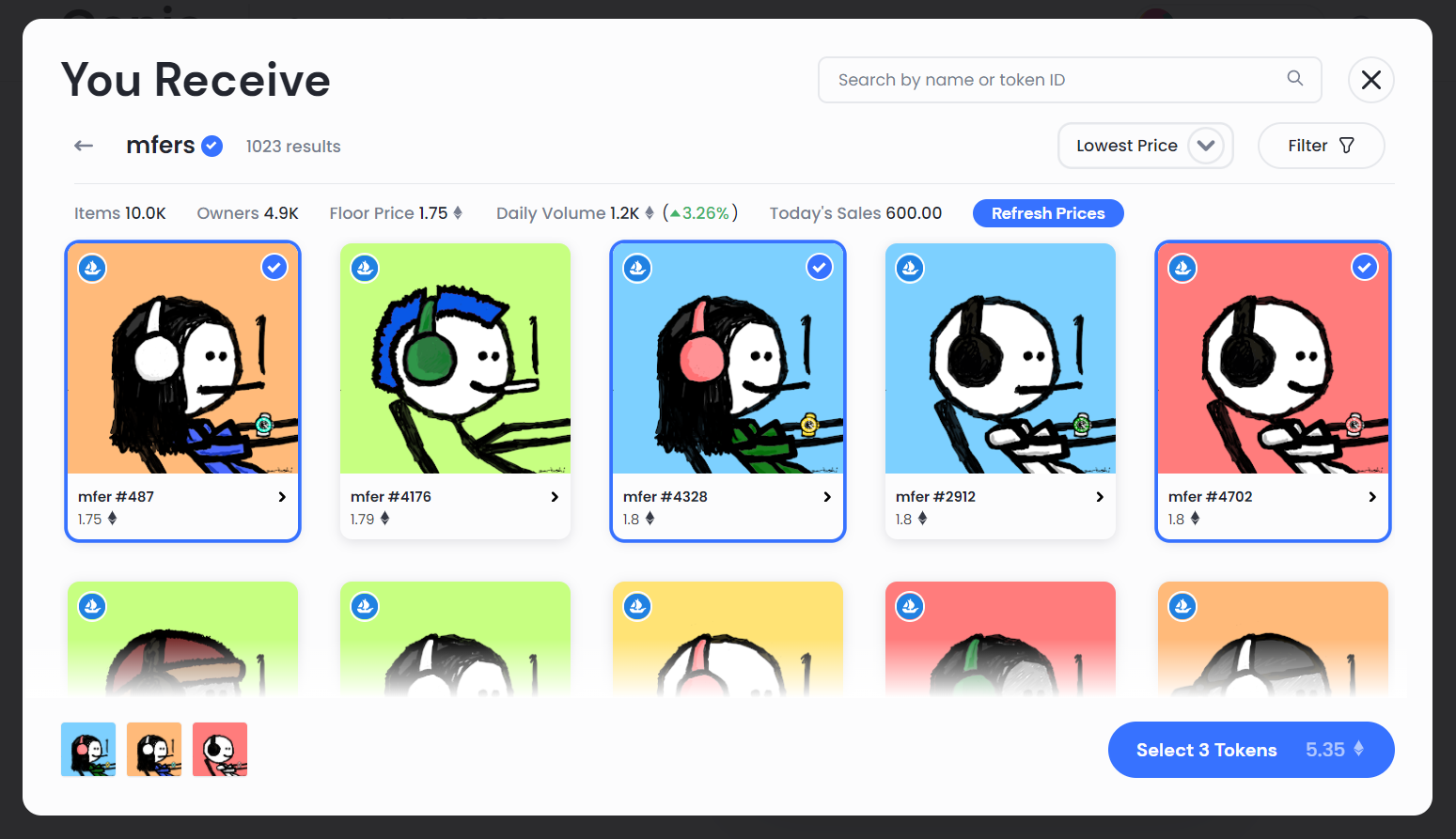 Pick an NFT project you'd be interested in buying multiple NFTs from.
Go to www.genie.xyz and connect your wallet.
Go to the "You Receive" UI and search your desired collection by name or by contract address. Genie may have to index the collection, which can take a few minutes. Refresh the page after a little bit to proceed.
Search through the collection and click on the NFTs you want to purchase. When you're ready, press the "Select # Tokens" button.
Genie will automatically configure the required ETH amount in the "You Pay" UI. If you want, you can use the "Add NFTs" button to partially pay in NFTs that have liquidity on NFTX or NFT20.
To finish up, press the "Review Order" button and if everything looks okay (you may need to click "Update" here if one of your targeted NFTs sells before you can buy it) then press "Place Order." Complete the buy transaction with your wallet and then the batch of NFTs will be yours!
---
The Basics: Gem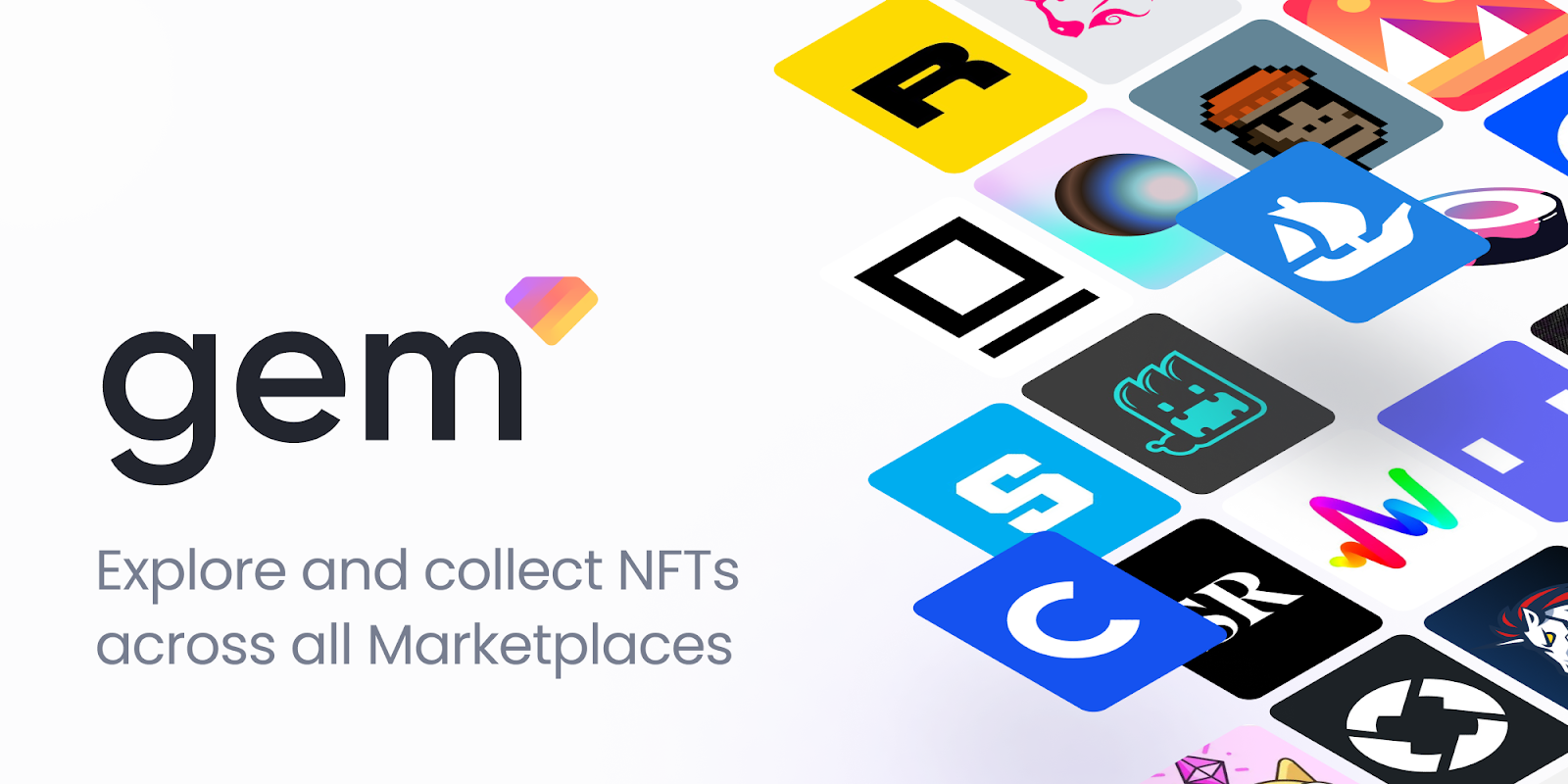 Born out of Vasa's innovative Cross-Asset-Swap system from 2021, Gem is an upstart NFT marketplace aggregator that was launched to the public in Jan. 2022.
A "Web3 shopping cart," Gem sources liquidity from the top NFT marketplaces and offers users up to 39% in gas savings compared to the underlying platforms involved.
Not bad.
Gem also lets traders buy NFTs with any combo of ETH and ERC-20s, so you can easily put those DeFi tokens in your wallet to use when it comes to buying NFTs.
At the moment, the project's working on adding support for batch listing NFTs and integrating with LooksRare's liquidity. In the meantime, don't sleep on how Gem's new Rarity Rankings functionality and collection analytics are particularly useful for collectors.
💎 How to sweep an NFT floor with Gem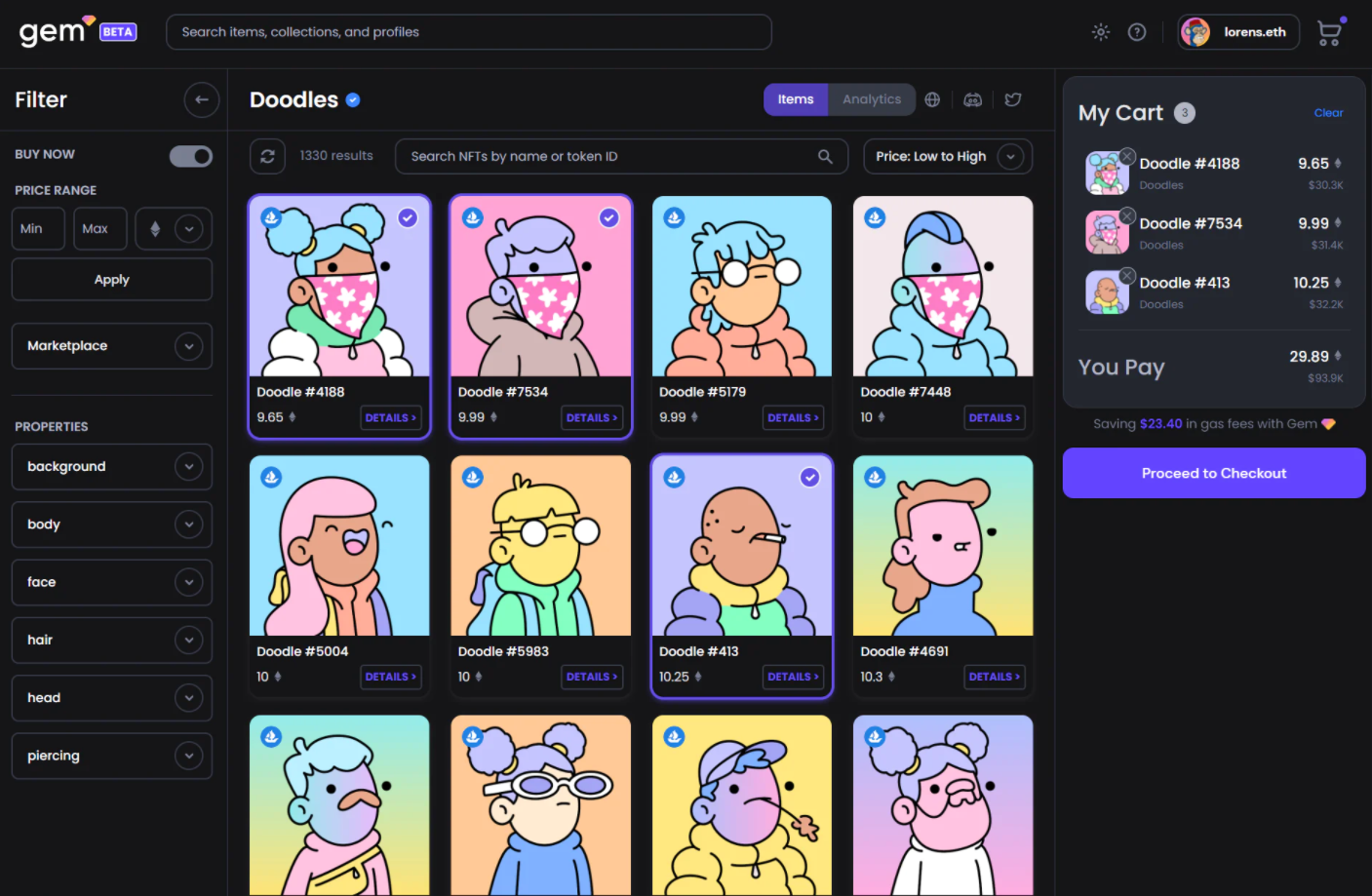 Go to www.gem.xyz and connect your wallet.
Use the provided search bar to pull up the collection you're interested in.
This will bring you to the NFT collection's dedicated Gem dashboard. Use the UI to fill up your shopping cart with the pieces you want.
When you're ready to proceed, press "Proceed to Checkout" on the right side of the page.
Now select your payment tokens. The options will populate based on what's presently available in your wallet.
Press "Proceed to Checkout" again and review your order. If it looks okay, then press "Place order" and confirm the purchase with your wallet. When the transaction completes, the NFTs are yours!
---
Conclusion
NFT marketplace aggregators like Genie and Gem improve the NFT buying experience considerably by making it easy to handpick and buy multiple NFTs within a single gas-efficient transaction.
As such, these aggregators have seen a major influx of users and volume in recent weeks.
However, these projects' superior UX isn't the only reason why they're interesting NFT trading venues right now.
That's because, at least in my personal opinion, both projects seem poised to launch native tokens in the future.
If so, early users will undoubtedly receive allocations.
Keep that in mind :)
---
Action steps