Article
How to mint music NFTs 🎼
Can you carry a tune? How about carrying it on-chain, then!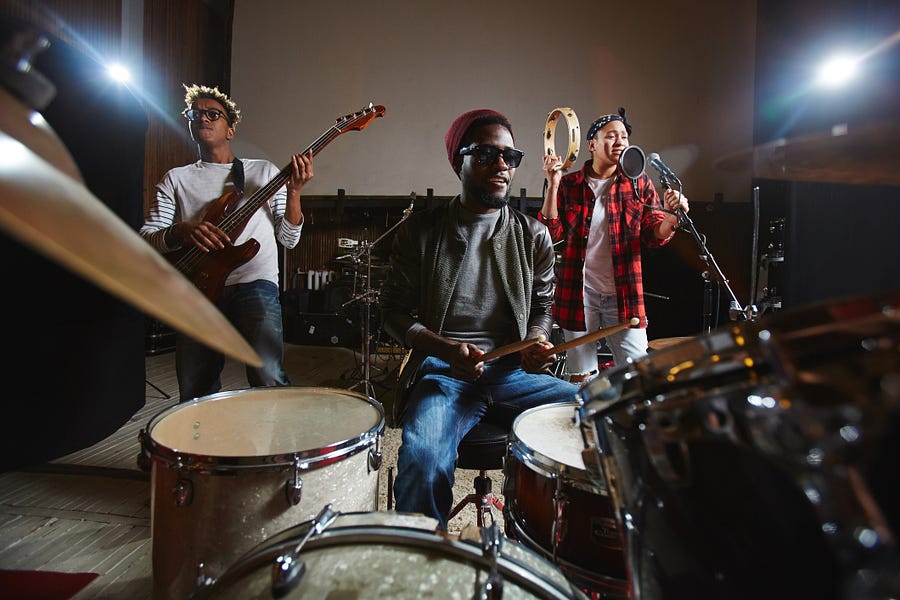 Dear Bankless Nation,
I have a lot of musician friends.
That said, I wanted to write the music minting guide I'd want to read personally if I was just starting out with NFTs. So this is that guide!
Note that I'll mention some possibilities on a few NFT-friendly chains, but I'm going to focus mainly on Ethereum because it's where the vast majority of the action is at and provides the best guarantees for artists going forward.
Here's the why, the how, and other helpful stuff 👇💽
-WMP
---
"Independent artists can make label money by themselves in the NFT space, essentially removing the risk of being undervalued/cheated/reliant on/by corporate entities." — Freddy Got Magic, an artist, producer, and audio engineer
Ethereum is community-run neutral public infrastructure for apps, media, and money.
In the context of artists, this means creatives can use Ethereum and NFTs to interact with and distribute media (e.g. album art, lyrics, music videos, 1/1 singles, EPs) to their fans directly and on their own terms.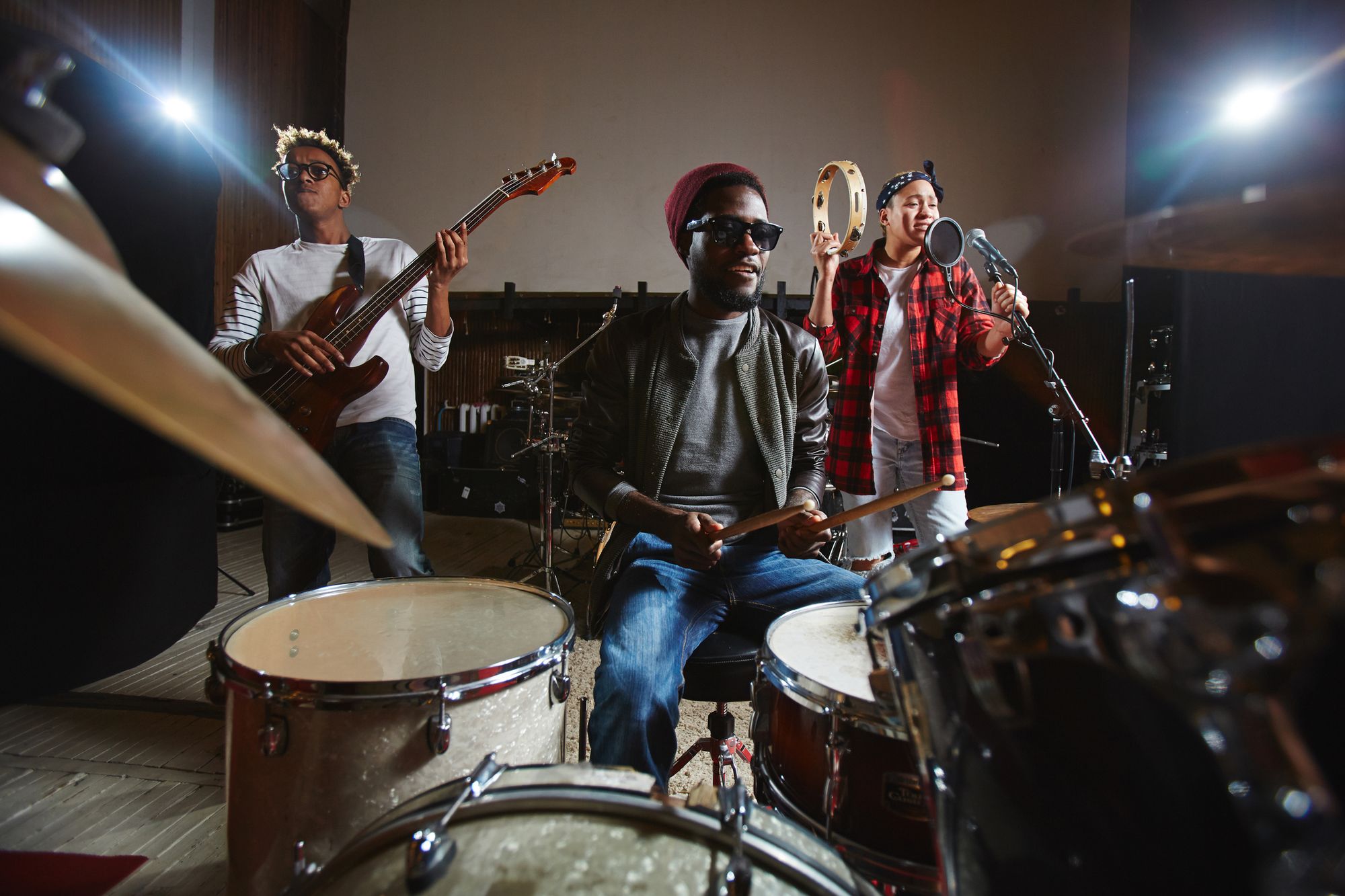 This direct-to-user approach allows musicians to capitalize on their creations without having to deal with the rent-seeking middleman woes that plague the traditional music industry and corporate music services.
Additionally, the NFT approach also provides new opportunities for artists, like automated and self-determined royalties, and new experiences for audiences.
Is Ethereum the best platform for NFTs?
Ethereum is the leading smart contract platform and for that reason has become the favored blockchain for NFTs (and decentralized payments, and decentralized finance, etc.). In short, Ethereum offers:
🛡️ The best security guarantees (Ethereum is the most decentralized and secure smart contract platform by far, meaning it can secure your NFTs indefinitely)
🤝 The largest NFT community (Ethereum has the largest NFT community and thus is currently the best place to make new friends and connect with new fans)
🌊 The best liquidity (Ethereum has the most NFT markets and NFT activity)
However, there are also other blockchains where musicians are currently experimenting with NFTs, too. These alternative chains may not offer the superior long-term guarantees of Ethereum, but if you research and approach the tradeoffs carefully there are some projects you might consider trying. Two that I've personally tested:
Hic et Nunc — Indie NFT art platform built on Tezos that supports MP3s, MP4s, WAVs.
Mintbase — NFT platform built on NEAR Protocol that supports MP3s, MP4s.
Wait, are NFTs bad for the environment?
It's no stretch to say that blockchains and NFTs are popularly misunderstood. So was the internet when it first arrived. Unfortunately, these misunderstandings have recently led some people to grossly mischaracterize the environmental impact of NFTs.
In any case, just know this: the future of blockchain and NFTs is via environmentally-friendly proof of stake systems. PoS chains are considered "green" because they use many orders of magnitude less energy than non-PoS projects like Bitcoin. Ethereum is on the verge of completely transitioning to PoS, and there are many green Ethereum scaling solutions that will prove increasingly powerful to creatives over time.
Additionally, I argue on utilitarian grounds that Ethereum, NFTs, etc. should be pursued for the good of the environment going forward. Why? Because NFTs provide a digital, direct-to-user distribution avenue that can de-physicalize or provide powerful alternatives to tremendous swathes of physical activity, e.g. global CD distributions. And NFTs can and will do so as powered by green blockchains and green scaling solutions.
Additional resources
What you'll need to start
In the context of Ethereum, you're going to need two things at minimum to get started minting music NFTs:
An Ethereum browser wallet (MetaMask is the most widely used; other options include WalletConnect and Coinbase Wallet)
Some ETH, Ethereum's native currency (to pay "gas," a network fee, for mint transactions on Ethereum, that is unless you're doing lazy minting where you don't have to pay anything up front)
If you're interested in acquiring your first ETH, check out this Where to buy ETH guide that lets you search for resources by country.
Where to mint music NFTs
There are a variety of different NFT platforms available today that musicians can consider minting through. Below, I'll walk through the top ones that I'm aware of.
Do note that some NFT platforms, like Foundation, KnownOrigin, and Nifty Gateway, support MP4s. This opens up interesting audio-visual opportunities for musicians. For the purposes of this article, though, I'm going to focus on platforms that already support popular music file types like MP3 and WAV.
Async Music
Description: Async Music is the programmable music arm of Async Art, Ethereum's premier platform for "dynamic [and] interactive" NFTs.
Socials: Website | Twitter | Discord
Currently invite-only: Yes (application form here)
Supported file types: MP3
The main idea:
"This is music with the ability to change its composition. It may sound different each time you come back to listen. This is achieved by breaking down a song into separate layers called Stems. Each Stem has multiple Variants for its new owner to choose from. In this way, a single Async Music track contains many unique combinations of sounds." — Async Art
101 resources:
Catalog
Description: Currently in beta and built on Ethereum, Catalog is an all-in-one "record press […] auction house, and […] open music library."
Socials: Website | Twitter | Discord
Currently invite-only: Yes (application form here)
Supported file types: MP3
The main idea:
"We're reimagining how artists share, distribute, and capture the value around their music using single edition digital records. Catalog records are unique, one-of-one tokens that exist on the internet forever, beyond the limits of our platform, and represent the canonical version of an artists' work online." — Catalog
101 resources:
Cargo
Description: Cargo is an NFT marketplace and minting platform that supports audio file types. Artists can mint on Ethereum, Polygon, and xDai.
Socials: Website | Twitter | Discord
Currently invite-only: No
Supported file types: MP3, MP4
The main idea:
"Cargo is a secure platform you can use to create, manage, display and sell rare crypto art, tradable blockchain gaming items, secure tickets, access tokens and other digital items to support your business or project." — Cargo's docs
101 resources:
OpenSea
Description: OpenSea is the world's leading NFT marketplace and NFT minting platform. Artists can mint on multiple chains, including Ethereum and Polygon.
Socials: Website | Twitter | Discord
Currently invite-only: No
Supported file types: MP3, MP4, WAV
The main idea:
"Music NFTs are changing the way fans connect with their favorite artists. From 3LAU to Imogen Heap, all kinds of creators are innovating on the blockchain, and the appetite for change in an industry that so often underserves independent makers is clear." — OpenSea
101 resources:
Rarible
Description: A popular NFT marketplace and minting platform.
Socials: Website | Twitter | Discord
Currently invite-only: No
Supported file types: MP3, MP4
The main idea:
"NFTs allows you to create, own, and sell original digital creations: artworks, music, in-game assets, domain names, and many more (we'll get to that!). When created as NFT, the original item becomes scarce and impossible to fake: it can now be owned by someone and invested in." — Rarible's docs
101 resources:
Zora
Description: A decentralized NFT platform. .
Socials: Website | Twitter | Discord
Currently invite-only: No
Supported file types: MP3, WAV
The main idea:
"The Zora Protocol extends the base ERC-721 NFT Protocol, enabling markets to be owned directly by token creators. This extension, known as cryptomedia, is intended to serve as a building block to be composed and built on by the community." — Zora's docs
101 resources:
Honorable mention: Audius
Audius is a decentralized music sharing protocol. Think a community- and artist-owned Spotify except built on Ethereum + Solana. Audius isn't an NFT minting platform, though it does offer Audius Collectibles, a feature where musicians can display their NFTs on their Audius profile.
---
Action steps