Article
How to maximize yield farms with Instadapp
Learning how to leverage Instadapp to earn the most from your yield farms!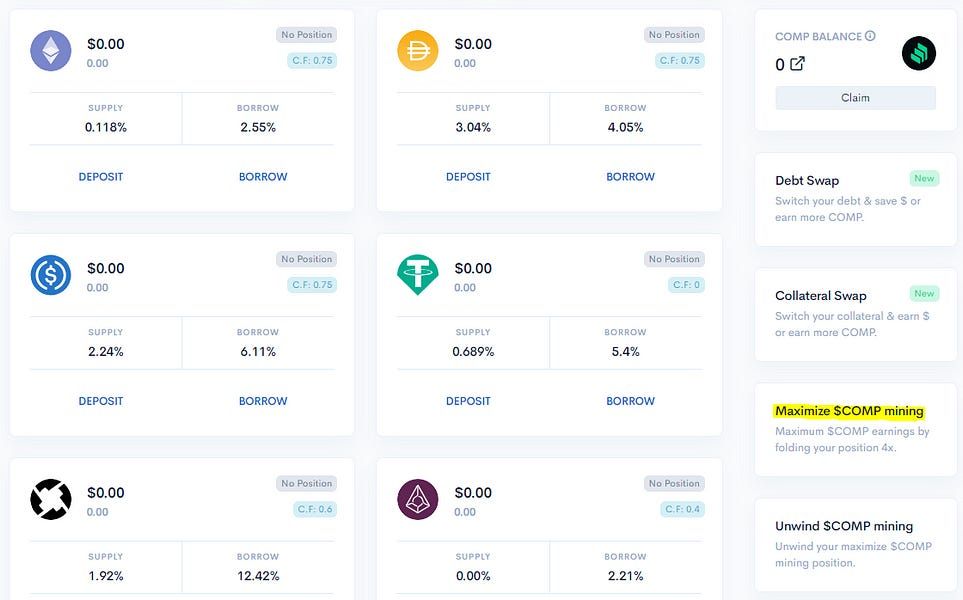 Level up your open finance game five times a week. Subscribe to the Bankless program below.
---
Dear Bankless Nation,
With yield farming becoming one of Ethereum's killer narratives, non-custodial DeFi management platforms are becoming increasingly valuable.
Compound, Curve, Synthetix, yEarn to name a few. All of these protocols offer attractive earning opportunities for anyone sitting on idle capital.
But they're hard to use (and sometimes even harder to understand).
That's why DeFi management platforms are important. They abstract away the complexities of these systems to make it easy for anyone to capitalize on the opportunity

Instadapp is one of them. They've been one of the dominant players in the space with over $300M in value locked.

And they provide some of the best features in DeFi for yield farming.

Let's level up and learn how to maximize our yields with Instadapp.
-RSA
---
🙏Sponsor: Aave—earn high yields on deposits & borrow at the best possible rate!
---
We just released episode 9 (Part 1) of SOTN—PROPAGATING
📺 Watch State of the Nation #9 (Part 1): PROPAGATING—WTF are YAMs and DEX volumes are INSANE
Part 2 drops tomorrow with special guest Vitalik Buterin 👀
---
TACTICS TUESDAY
Tactic #51: How to maximize yield farms with Instadapp
Guest Post: Vishva Dave, Writer at Instadapp
The DeFi ecosystem has been booming since late 2018.
However, a hot new term "yield farming" emerged on June 15th, encouraging users to cultivate their assets and harvest their yields, a.k.a. Maximize their profit by earning native tokens via passive income opportunities in DeFi.
While the concept has been around for a while, the meme of yield farming only came about after the launch of the Compound's COMP—the protocol's native governance token.
In simple terms, this scheme rewards users in COMP for borrowing or supplying assets to the protocol.
In response to the craze, Instadapp launched a recipe called "Maximize COMP Mining" to help facilitate this action in only a few clicks.
This yield farming recipe uses a leveraged position. Users borrow and deposit assets simultaneously in order to acquire more COMP. This allows users/investors to efficiently utilize their trading capital by streamlining the recycling process.
At the moment, Instadapp supports two types of yields (excluding ETH). This includes earning COMP via Compound and SNX via Curve.
So here's how it works, and how you can capture the most out of current market opportunities:
Goal: Learn how to maximize your COMP yields (+ bonus tactic on farming SNX on Curve!)
Skill: Beginner/Intermediate
Effort: ~30 mins
ROI: Depends on the COMP distribution and price (source)
---
COMP Yield Farming
1) Get Started
Make sure your web3 wallet is connected successfully on Instadapp's Dashboard.
Create a DSA if you have not already. Here's a guide to help you connect your Metamask and create a DSA.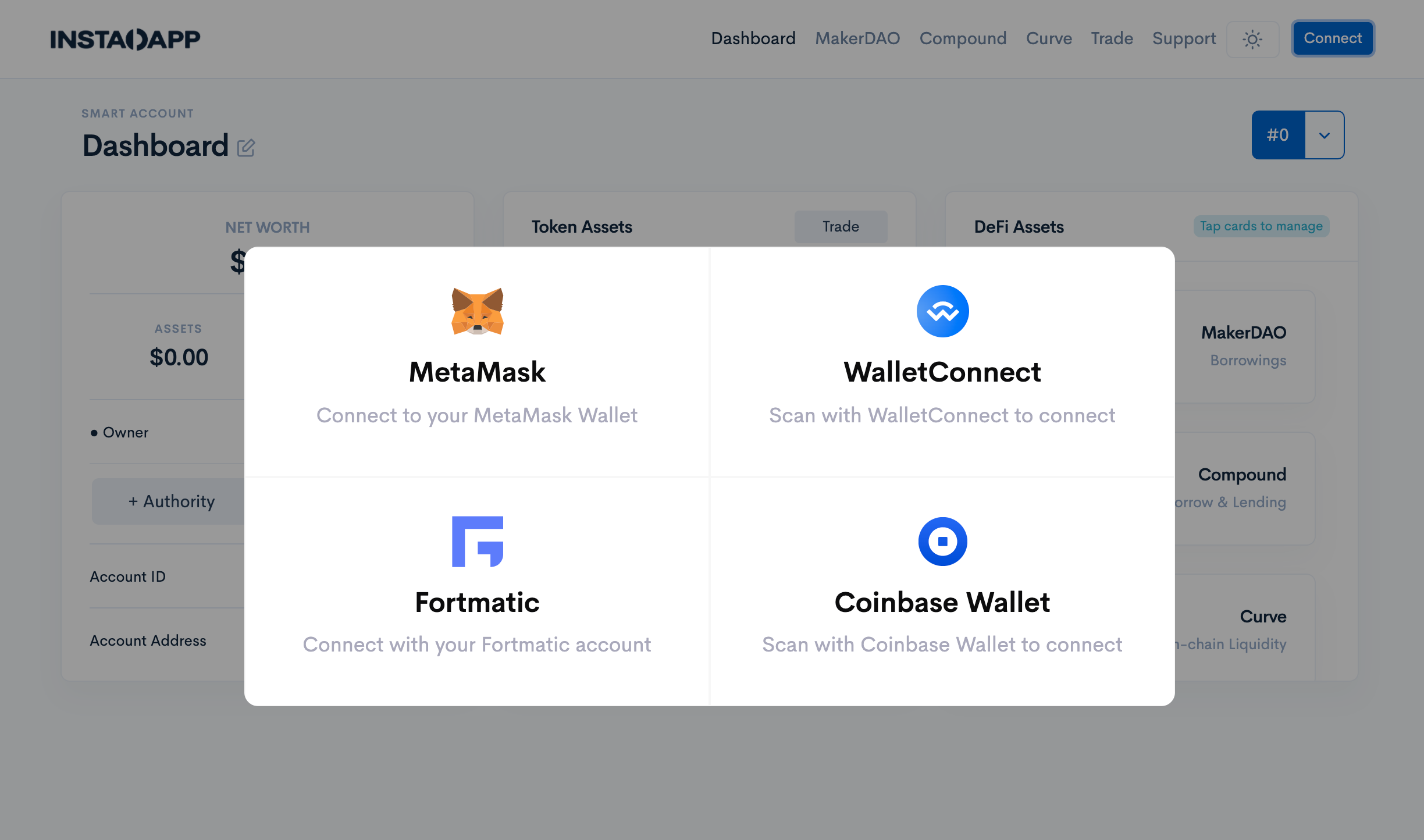 Once you have created a DSA, deposit the funds you'd like to play with from Metamask.
---
📔Need a full guide on how to get started with Instadapp? Check it out here.
---
2) Maximize COMP Yield Farming
Once you've made the deposit, go to the "Compound" tab on the top right and deposit the stablecoins as collateral to begin maximizing your COMP earnings.
Click on the "Maximize COMP Mining" recipe on the Compound dashboard.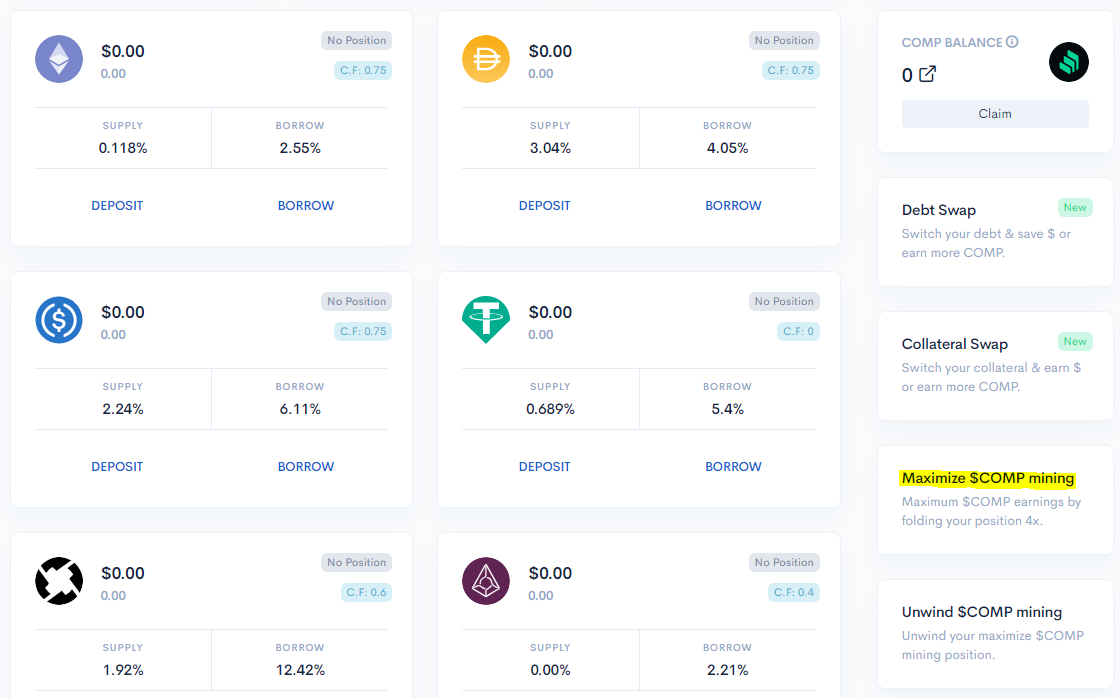 The "Maximize COMP Mining" is a recipe that groups three transactions. These transactions usually loop for 3–4 times, depending on your position — but at Instadapp, we use flash loans to abstract it into a single transaction.
Under the hood, you'll be executing a loop of the following transaction in the similar sequence:
Borrow USDC debt
Swap USDC with DAI
Deposit DAI as collateral
This tool utilizes and maximizes your capital as efficiently as possible to accumulate more and more COMP.
In the current market situation, DAI <> DAI leverage gives you the best COMP return.
YES, you're lending DAI to borrow DAI. Wild!
3.) Crop Rotation - Debt and Collateral Swaps
Flash loans are the powerhouse of DSA. They enable unique use cases such as "Debt Swap" and "Collateral Swap" to facilitate complex transactions by grouping them into a single transaction.
These types of swaps can be valuable as it allows you to swap your debt on Compound in a one-step single-click process. For example, you can easily swap debt from USDT to DAI, allowing you to pay less interest, earn more COMP, and save on transaction fees in the process.
You can execute this type of transaction by going to the "Debt Swap" recipe on the Compound dashboard.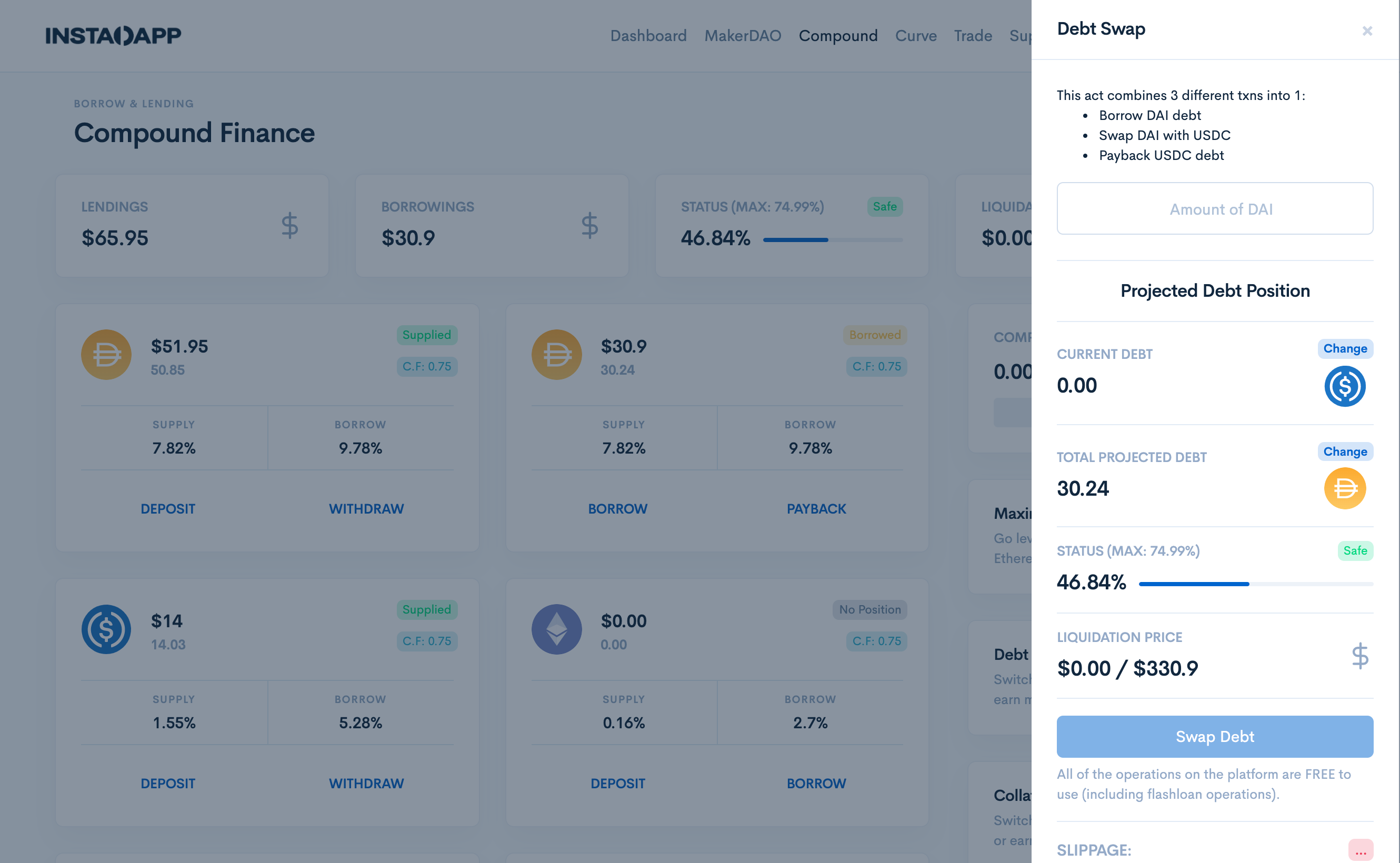 This was a very profitable tool for several whales such as this one:
---
Bonus: Curve SNX Yield Farming
As one of the original liquidity mining/yield farming protocols, Synthetix offers a range of ways for anyone to earn a substantial income by participating in value-added services to the protocol.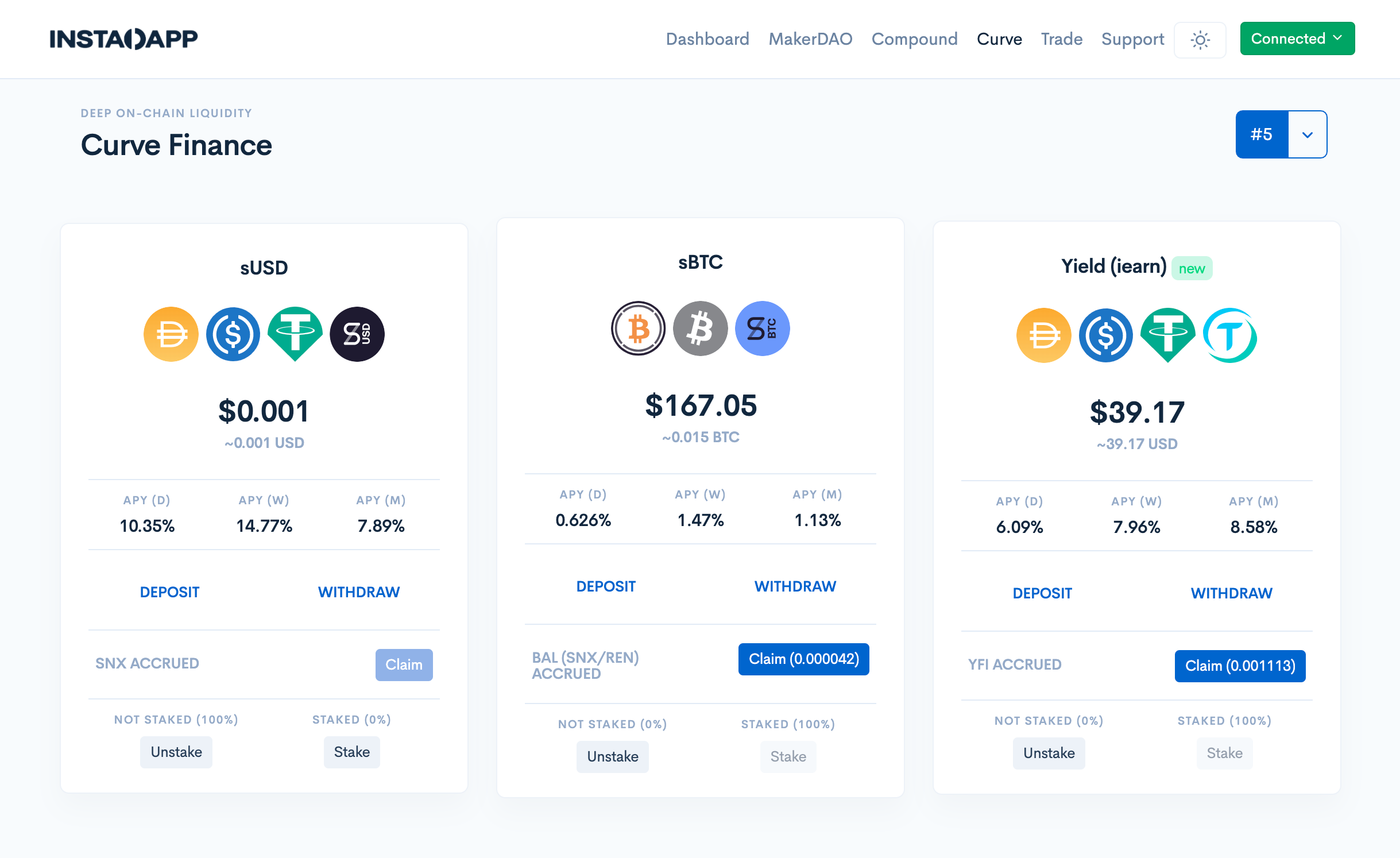 Option #1: sUSD
Because of the partnership between Curve and Synthetix, sUSD pools are available on Curve with the intention of bringing stability to Synthetix's stablecoin. In turn, users not only earn trading fees on Curve but also SNX incentives - Synthetix's native token.
The pool features a diverse set of stablecoins including sUSD, DAI, USDC, and USDT.
If you're interested in participating in this Curve pool, head on to the Curve Dashboard on Instadapp.
Click on Deposit under the sUSD pool.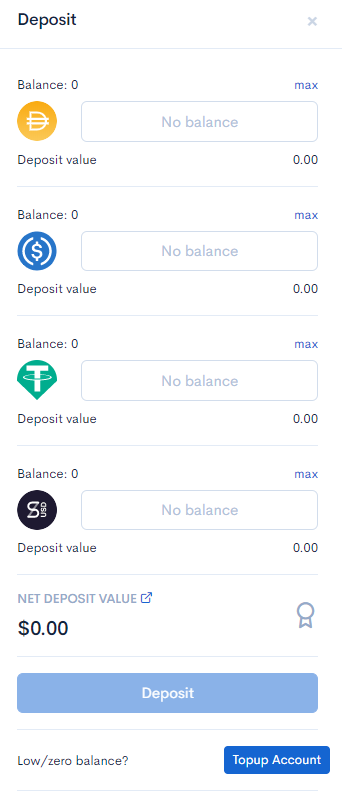 Once you've deposited the amount you wish, you'll be able to claim your SNX tokens whenever you want. They accrue on every block too!
---
🧐 Users who participate in Curve liquidity pools will also be eligible to earn CRV tokens, Curve's native governance token. The token is set to be distributed in the coming weeks. Keep an eye out!
---
Option #2: sBTC
On the other hand, putting idle bitcoin to work on Curve is a great way to generate some yield in the a non-custodial, trustless manner.
With the help of Curve's sBTC pool, you can receive SNX, REN, and BAL on top of trading fees. This is one of the most diverse yield farming earning opportunities in the game today.
Head on to the sBTC pool on the Curve Dashboard and click on "Deposit", and enter the amount of Bitcoin you wish to deposit.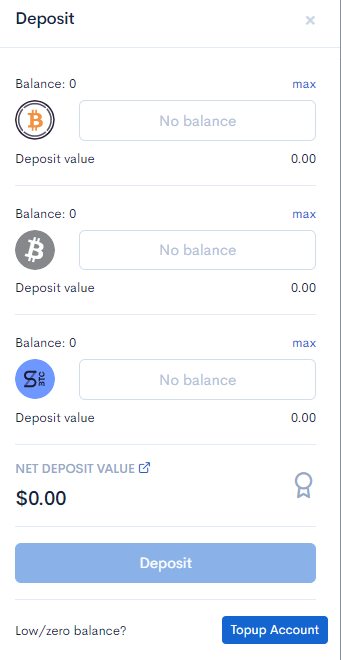 Once deposited, you'll receive BPT tokens, which are Balancer Pool tokens featuring a  combination of SNX and REN.
You can redeem your BPT for SNX and REN on the Balancer Pool's address by clicking the "remove liquidity" button.
And there it is! You're now maximizing your yield with Instadapp. Whether it's COMP mining or leveraging the Curve + Synthetix combo, you can do any of these actions natively via InstaDapp.

If you have any questions, feel free to reach out to us on Twitter!
---
Author bio
Vishva leads content creation and writing at Instadapp, a leading DeFi asset management platform.
---
Action steps:
Maximize your yield by using Instadapp's Compound or Curve integrations

Test out a collateral debt swap (video tutorial here)

Learn more about ETH pools

Explore other features on Instadapp like:

Opening a Maker Vault (0% interest these days!)

Shorting Dai (more about this here)

Refinancing your loans
---
Go Bankless. $12 / mo. Includes archive access, Inner Circle & Deals—(pay w/ crypto)
---
🙏Thanks to our sponsor
Aave is an open source and non-custodial protocol for money market creation. Originally launched with the Aave Market, it now supports Uniswap and TokenSet markets and enables users and developers to earn interest and leverage their assets. Aave also pioneered Flash Loans, an innovative DeFi building block for developers to build self-liquidations, collateral swaps, and more. Check it out here.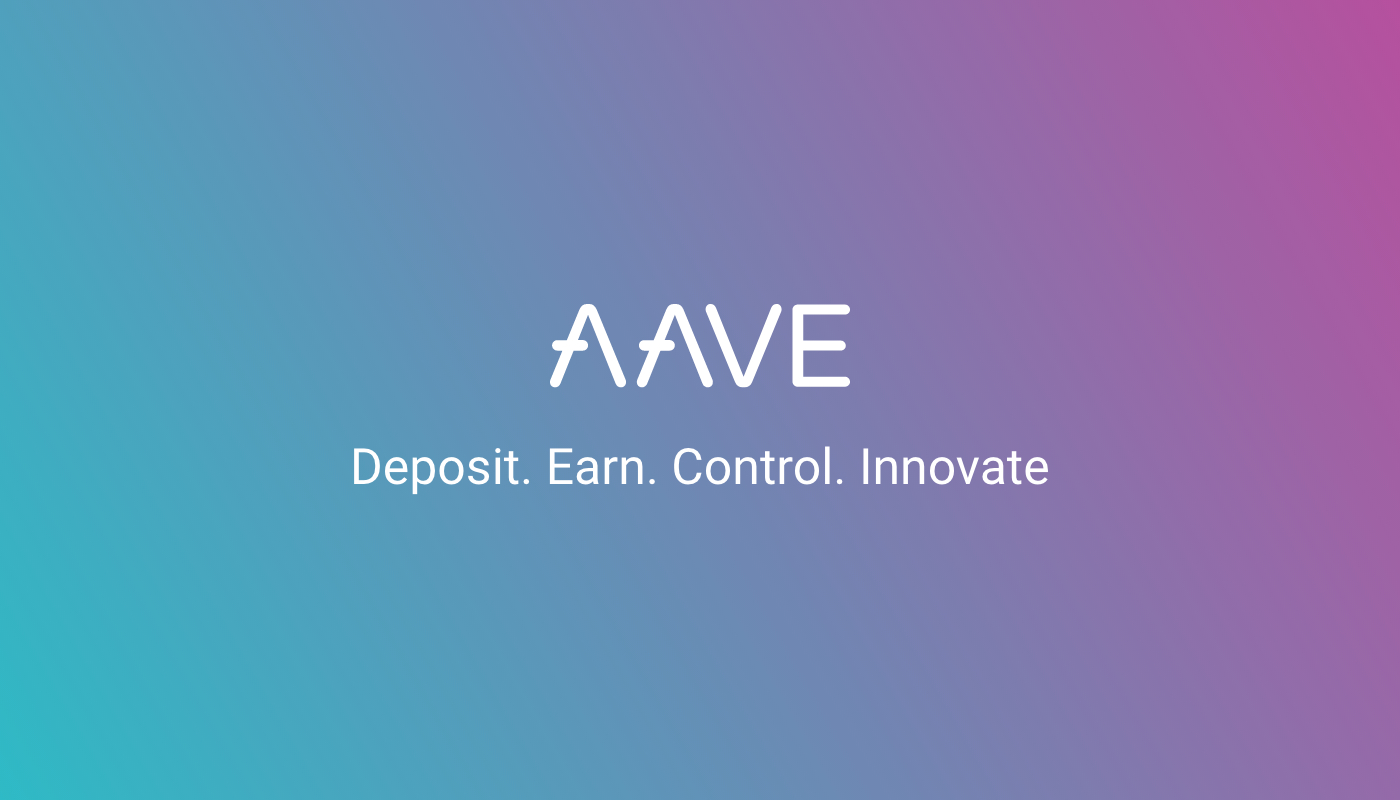 ---
Not financial or tax advice. This newsletter is strictly educational and is not investment advice or a solicitation to buy or sell any assets or to make any financial decisions. This newsletter is not tax advice. Talk to your accountant. Do your own research.
---
Disclosure. From time-to-time I may add links in this newsletter to products I use. I may receive commission if you make a purchase through one of these links. I'll always disclose when this is the case.