Article
How to leverage social tokens on Rally
Learning how to use Rally's social token platform to earn a passive income in RLY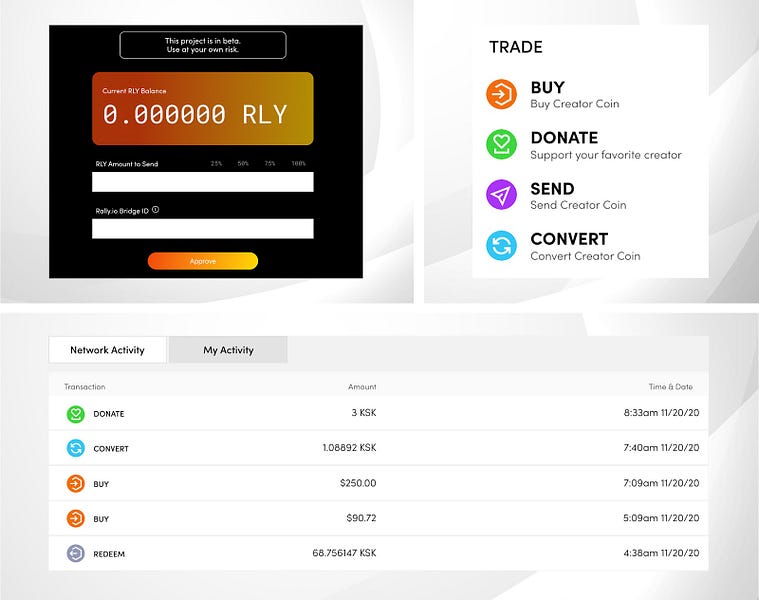 Donate to the Bankless Gitcoin Grants! Even 1 Dai goes a long way. Let's onboard the world.
---
Dear Bankless Nation,
There seems to be a growing chasm between creators and fans.
Creators are artists, musicians, actors, bands, performers, streamers… anyone who "creates" content. These types of people generate their own fans—the people that value their work.
At the end of the day, you can't have creators without fans. It takes two to tango!
And it's becoming more and more common for intermediaries to bridge the relationship between creators and fans. But not without taking their cut first.
Bankless citizen RAC put this pretty bluntly during Spotify's end-of-year promo: If I'm being honest, it's also a bit depressing considering how little income this generates.
Creators no longer have control over the relationship they have with their fans. This is the main problem that platforms like Rally are trying to solve. Rally is attempting to fill the growing chasm between creators and fans, and they are leveraging tokenization to make it happen.
Tokens represent a focal point for both creators and fans to express their value to each other. Where there used to be a rent-seeking intermediary, Rally hopes to replace it with tokens. And they're building a library of tools to get it done.
Whether you're a creator in eSports, on Twitch, or on Soundcloud, or whether you stream content or write blogs, Rally is working on tokenized infrastructure to bring you closer to your fans.
We laid out the bull case for social tokens a few months ago.
So let's see if Rally is up for the challenge.
- David
---
🙏Sponsor: Aave—earn high yields on deposits & borrow at the best possible rate!
---
📺 Watch State of the Nation #26: Defending Crypto w/ @JerryBrito + @Valkenburgh
Chatting with the team at CoinCenter on how to defend against the STABLE act.
We're now live streaming State of the Nation—join us at 2pm EST every Tuesday!
---
TACTICS TUESDAY
Tactic #69: How to leverage social tokens on Rally
Guest Writer: Mahesh Vellanki, co-founder of Rally
Rally is an open platform that empowers creators, celebrities and brands to launch their own social tokens without any coding required.
Rally's goal is to ensure the user experience is simple, purposeful, and designed to enable first-time crypto users to acquire Rally Creator Coin in under a minute. This tactic will cover an introduction to Rally, how to acquire creator coins, and how you can earn RLY by participating in the ecosystem in various ways.
Goal: Learn about the world of social tokens
Skill: Beginner - Advanced
Effort: Medium
ROI: 10% - 200% APY in RLY depending on participation
---
We broke this this tactic into two parts.
In Part I you can watch the Meet the Nation video to learn about the Rally platform and how content creators use it to build creator economies.
In Part II we'll go through the tactic on how to acquire creator tokens and how to earn the RLY token—which is a kind of meta token that governs the platform.
---
Part I: Intro to Rally
Creators throughout history—artists, musicians, bands—all generate their own respective communities. Good content generates fans! The problem: a creator is only able to receive a small fraction of the value of their labor, and fans don't have the tools to engage more closely with their favorite creators.
Rally is working to solve that. Rally is a token-enabled platform to bring content creators and content consumers closer together through social tokens.
The fastest way to get up to speed to Rally is to watch the new Bankless Meet the Nation video with Rally CEO Kevin Chou—do that first.
👇
📺 Watch Rally on Meet the Nation to learn about Rally from CEO Kevin Chou on how they're looking to tackle the world of social tokens.
The Rally roster now has a mix of more than 30 creators, influencers, celebrities and brands including international soccer star Keisuke Honda, global esports organization Gen.G, Esports veteran Susie Kim, NFT artist and musician Scrilla, gamer FanHOTS, and Twitch streamer Alliestrasza—the platform is taking tokens to a non-crypto audience!
These creators are using tokens to engage with fans in ways that are impossible in the web2 world—tokens can provide fans access to exclusive content, private Discord chats, fan rewards, merch sales, and more.
Creator Coin Pricing
On Rally, each Creator Coin's price and supply are managed by a unique pricing curve that defines the behavior of an automated market maker (AMM) that provides Creator Coins or liquidity to anyone interested in buying or selling a Creator Coin.
With that, users can earn RLY on Ethereum through liquidity mining and have the ability to transfer it over to an Ethereum-based sidechain to purchase Creator Coins via the bridge. Also anyone can purchase Creator Coins using a credit card.
Rally Network is powered by a governance and liquidity token called RLY. Being a RLY holder allows users to vote on the direction of the network, with every RLY held granting a vote to the holder through Snapshot. The voting community will drive creator approvals and removals, RLY token grants to the community, managing the community treasury, tech and network upgrades. RLY holders can also make the proposals for the community to vote on.
With that background, let's learn how to acquire creator coins and to earn RLY.
Part II: How to leverage Rally to earn RLY
1. Stake $RLY into Bridge and convert into Creator Coins
Aside from purchasing Creator Coins using a credit card or select crypto assets like BTC, Ethereum users can also stake RLY into a bridge contract to receive RLY on the Rally.io sidechain (1:1 ratio with mainnet RLY) which can then be "converted" into Creator Coins.
In the future, users on the Rally sidechain will be able to use this bridge to convert Creator Coins back out to $RLY on mainnet Ethereum as the primary method for Creator Coin liquidity.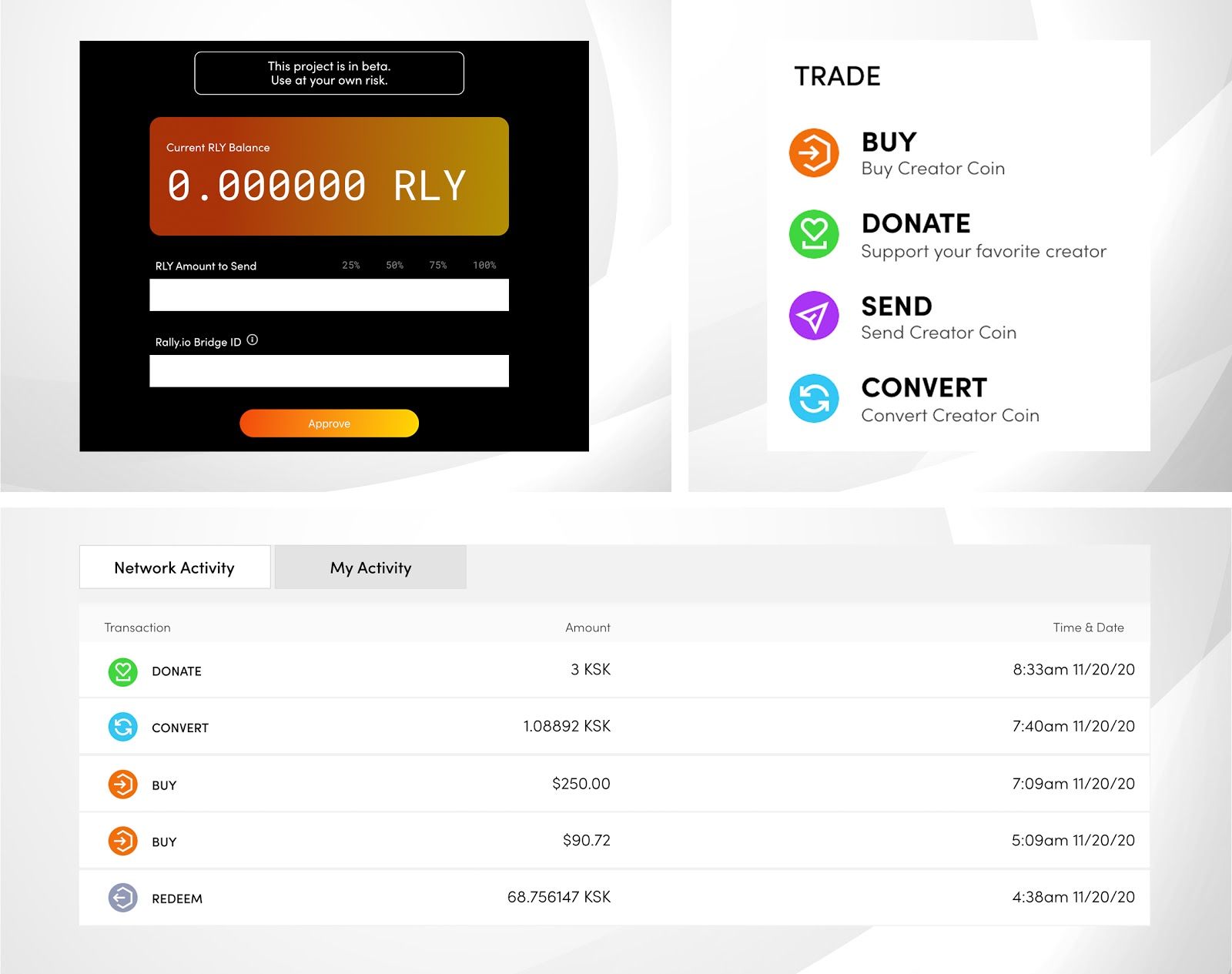 2. Earn $RLY Community Activity Rewards
With Rally, communities can earn rewards together through Community Activity Rewards simply by having active Creator Coins. As it stands, 50% of the total supply of RLY is allocated to Community Activity Rewards to reward those actively contributing to the Rally Network.
When a community earns rewards, the RLY rewards are added as additional backing to that community's Creator Coins. As the number of RLY backing Creator Coins increases, both the creator and their existing fan community benefit from the value.
The first iteration of the Community Activity Rewards program will allocate up to 1,000 RLY per launched creator per day, with the accrued rewards being distributed at the end of each week.
For example, with 30 live creators on the platform, there will be a pool of 210,000 $RLY (1,000 RLY * 30 creators * 7 days) available to be earned each week.  As Rally's creator base grows, this rewards pool will continue to grow until 1,000,000 RLY is being distributed every single day to creators and their active communities.
In this first version, these rewards are calculated and allocated to communities on an hourly basis, split proportionally amongst the communities who hold an increased amount of Creator Coin compared to their previous 4 week hourly average. Specifically, the calculation measures the growth in RLY underlying a particular Creator Coin and applies a square root function to that proportion in order to help support communities of all sizes.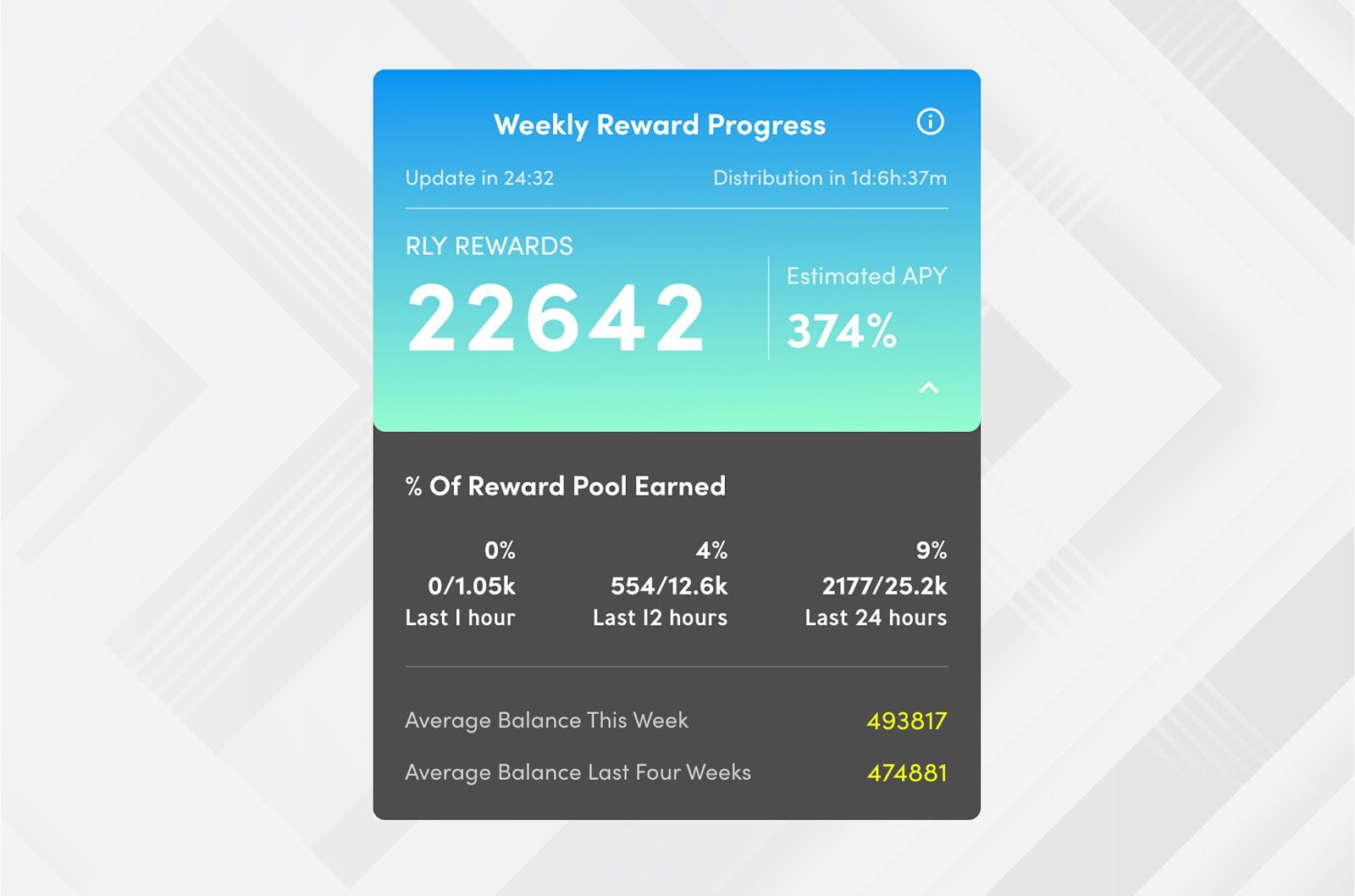 3. Earn $RLY by Staking Into Yield Delegating Vaults (YDVs)
Yield Delegating Vaults (YDVs) are a great entryway into the Rally network for DeFi users or yield farmers who are familiar with the Yearn community.
Rally leverages YDVs as a new crypto-native funding model by building atop the Yearn community. We've added a wrapper around existing YFI vaults that allows users to delegate some (or all) of the future yield generated on their behalf to a Rally Community Treasury in exchange for grants of RLY.
Contributors to these YDVs can expect their deposit to be just as secure as if they deposited into a YFI vault directly. By participating in YDVs, they'll earn RLY that will enable them to govern the network and manage the funds in the Rally Community Treasury.  The community is already jumping in. Rally has attracted more than $10 million in deposits resulting in over $100,000 in passive income delegated to the Rally community treasury in less than a month.
Each YDV accepts both yearn tokens (i.e. yUSDC, yDAI, etc) and the underlying token (i.e. USDC, DAI, etc) as deposits. Go to https://vaults.rally.io/vaults to access the YDVs and claim any $RLY accrued over time.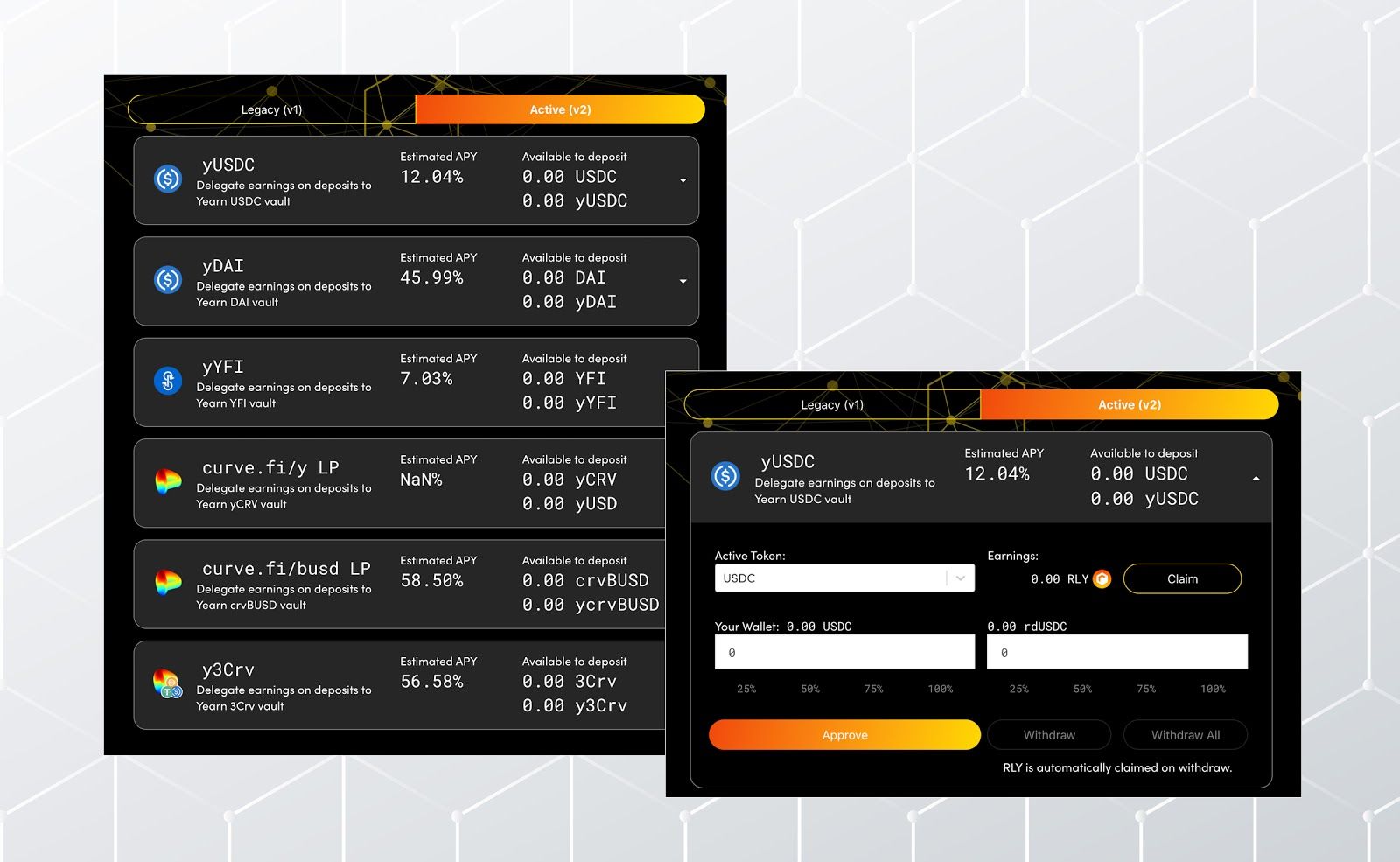 4. Earn $RLY by Providing Liquidity
For more advanced users, another way you can get involved with the Rally network is staking your RLY into one of the liquidity pools, which will reward you with additional RLY.  This is an important activity since more liquidity for $RLY equates to more options for Creator Coin holders.
Based on the amount and length of time you stake, your stake will yield rewards in the form of more $RLY tokens. You can then move these rewards, or harvest, to your Ethereum wallet.
How to Stake for $RLY Rewards
Go to vaults.rally.io/liquidity.
Click the square w/ arrow icon next to the liquidity pool tokens you want to stake. This will take you to the corresponding liquidity pool page for that liquidity pool token pair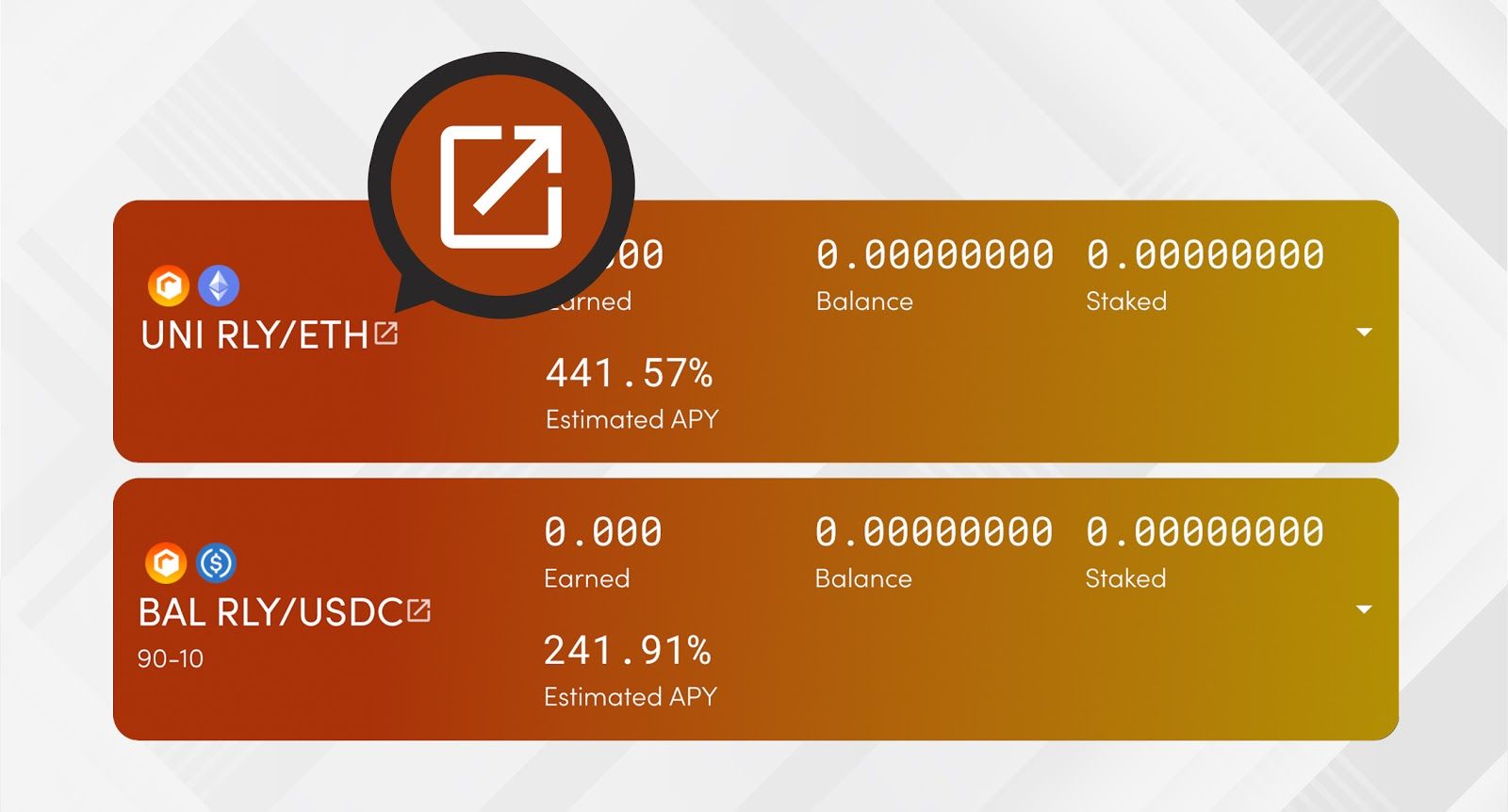 Add liquidity to the selected liquidity pool.
Return to vaults.rally.io/liquidity and select where you want to stake your liquidity pool tokens. You should now see a balance you can deposit into that liquidity pool.
Click Approve to approve your wallet to connect with that liquidity pool.
Complete the deposit.
For a more in-depth guide on how to add liquidity to Uniswap pools, see this guide.
5. Take Part in Governance
Community governance enables the community of RLY holders to direct all major changes to Rally Network.
Holding RLY enables you to take part in Rally Governance through voting, including accepting new Rally creators (who can create proposals), RLY grants, and Rally technology and network upgrades.
Rally Governance takes place in these key channels:
Rally Discord: Where the community at large gathers to discuss all things Rally.
Rally Forum: Where you go to discuss discrete proposals. Make sure to create an account to participate in discussions.
Rally Snapshot: Where you go to vote on current proposals, or review previous proposals. Voting on proposals is as easy as connecting the Ethereum wallet where you hold $RLY and making your vote!
---
Action steps:
---
Author Bio
Mahesh Vellanki is a co-founder of Rally, an open platform that allows crypto-interested creators, influencers, celebrities and brands to launch their own currency. Previously, he served as a venture capitalist at Redpoint Ventures and investment banker at Citi where he worked on IPO and M&A transactions.
---
Go Bankless. $12 / mo. Includes archive access, Inner Circle & Deals—(pay w/ crypto)
---
🙏Thanks to our sponsor
Aave is an open source and non-custodial protocol for money market creation. Originally launched with the Aave Market, it now supports Uniswap and TokenSet markets and enables users and developers to earn interest and leverage their assets. Aave also pioneered Flash Loans, an innovative DeFi building block for developers to build self-liquidations, collateral swaps, and more. Check it out here.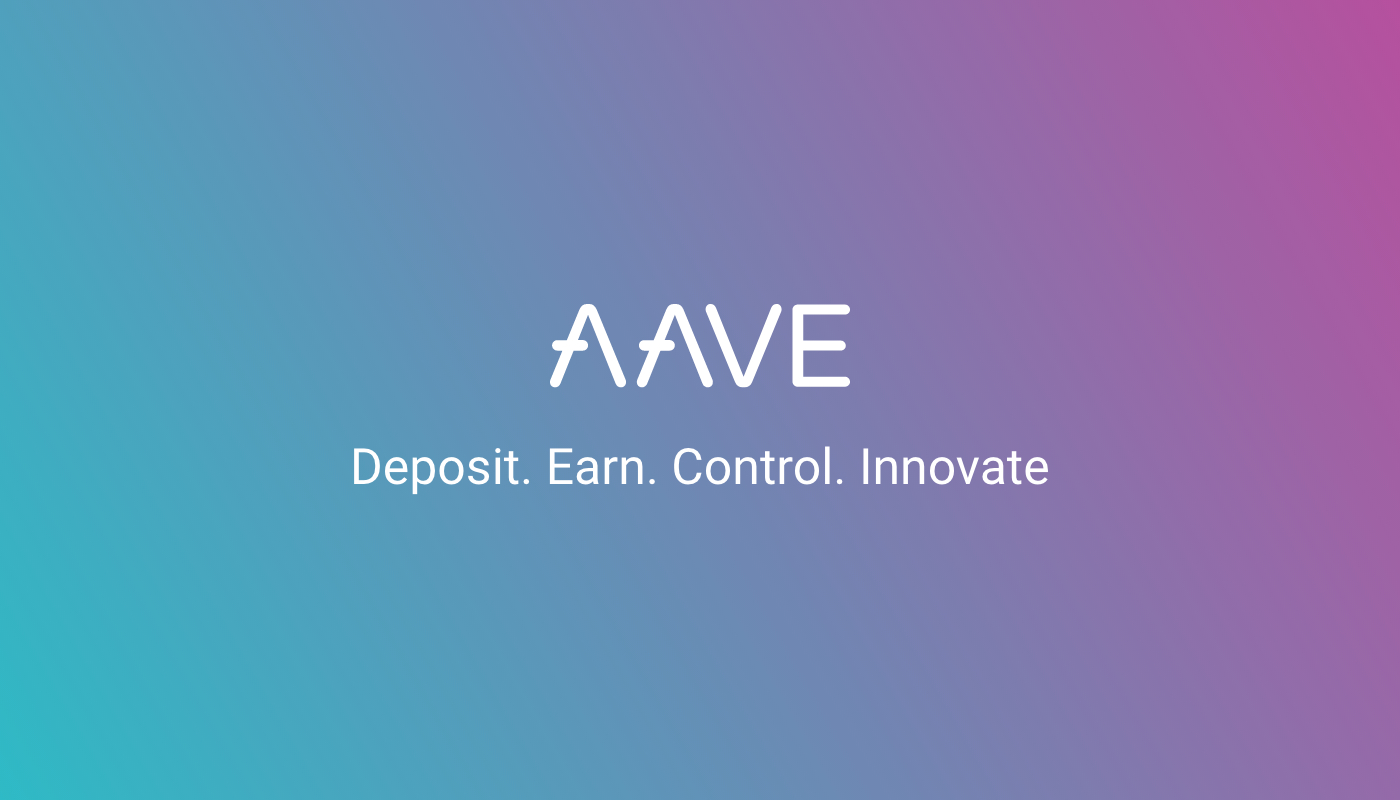 ---
Not financial or tax advice. This newsletter is strictly educational and is not investment advice or a solicitation to buy or sell any assets or to make any financial decisions. This newsletter is not tax advice. Talk to your accountant. Do your own research.
---
Disclosure. From time-to-time I may add links in this newsletter to products I use. I may receive commission if you make a purchase through one of these links. I'll always disclose when this is the case.