Article
How to buy $TAPE on Zora
In 12 hrs $TAPE went from $20 to $929...get ready for scarce product tokens!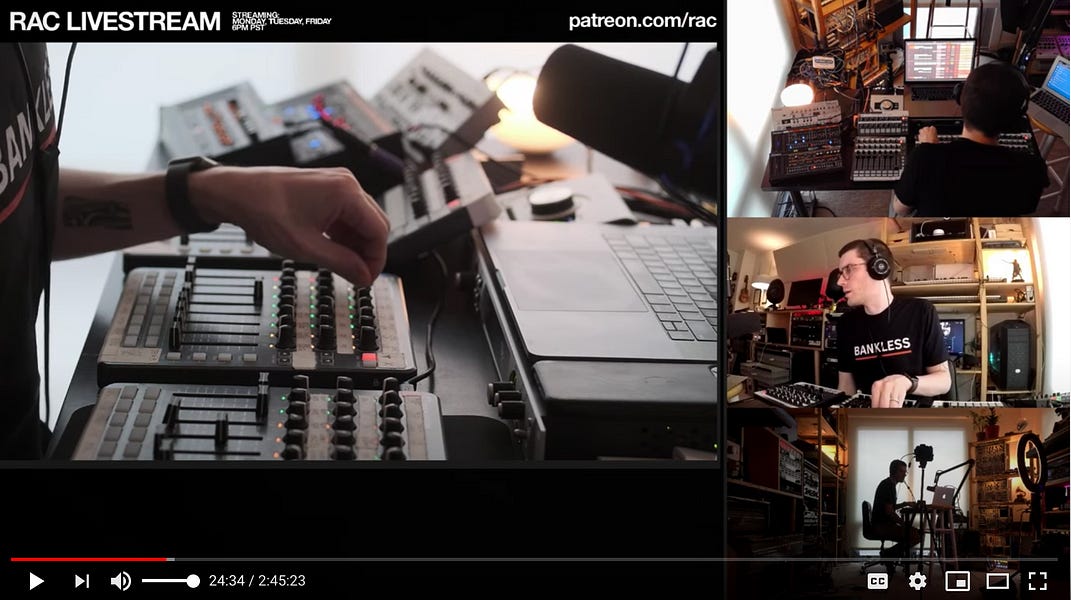 Level up your open finance game three times a week. Subscribe to the Bankless program below.
---
Dear Crypto Natives,
Below is a livestream that grammy award winning artist RAC did last night.
Guys.
Check. Out. The. Shirt. He's. Wearing. 🤯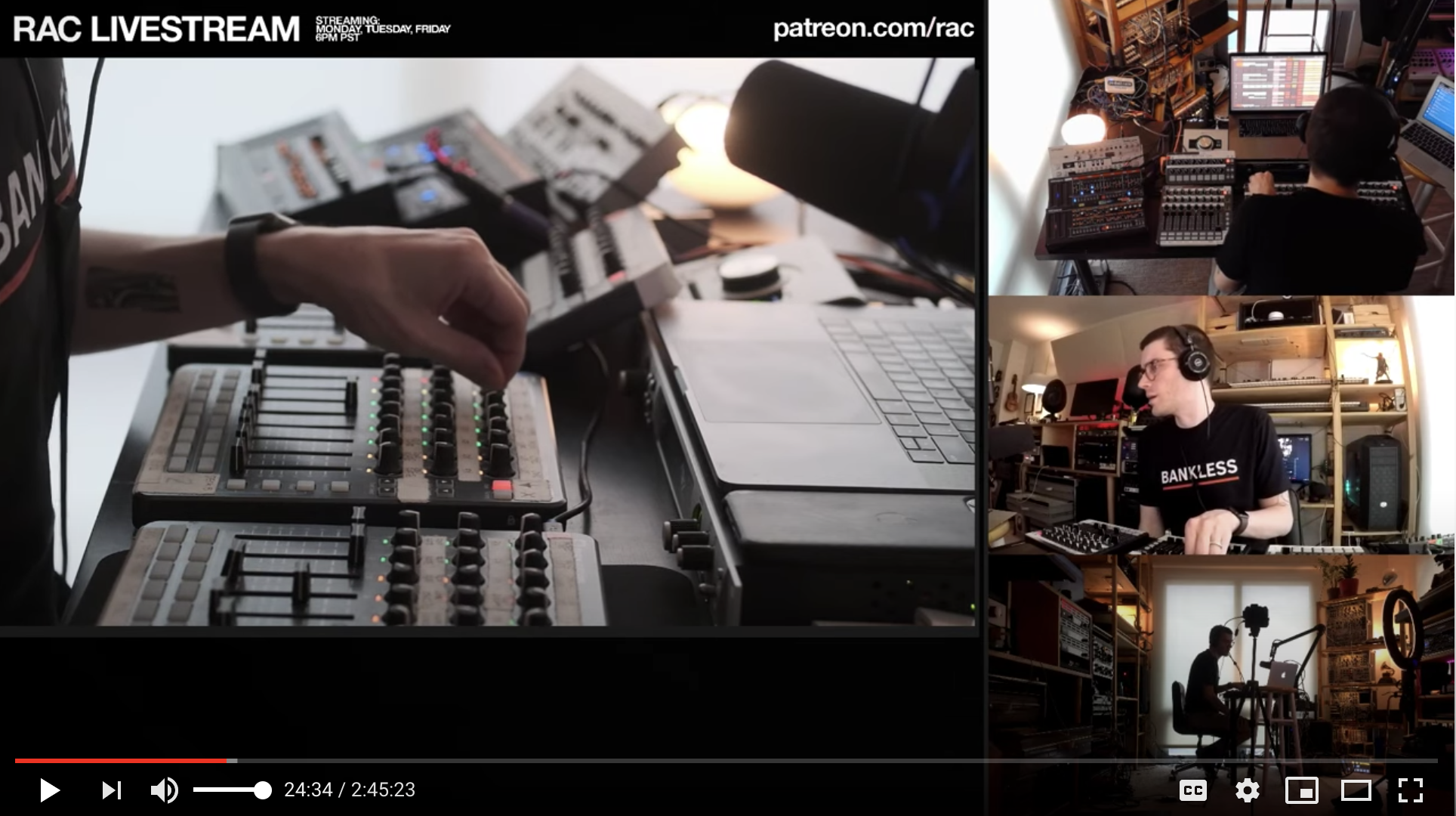 🔥
"I've been super into Ethereum specifically for a while" he said during the stream. "The technological breakthrough is really interesting."
RAC is a Uniswap liquidity provider. He's into Compound, Uniswap, and Maker.
Yep, he's one of us.
RAC is #bankless.
Yesterday he dropped $TAPE tokens on Ethereum issued through Uniswap.
Only 100 $TAPE tokens in existence.
Price started at $20.
Right now they cost $776. Up 2,000% in a day.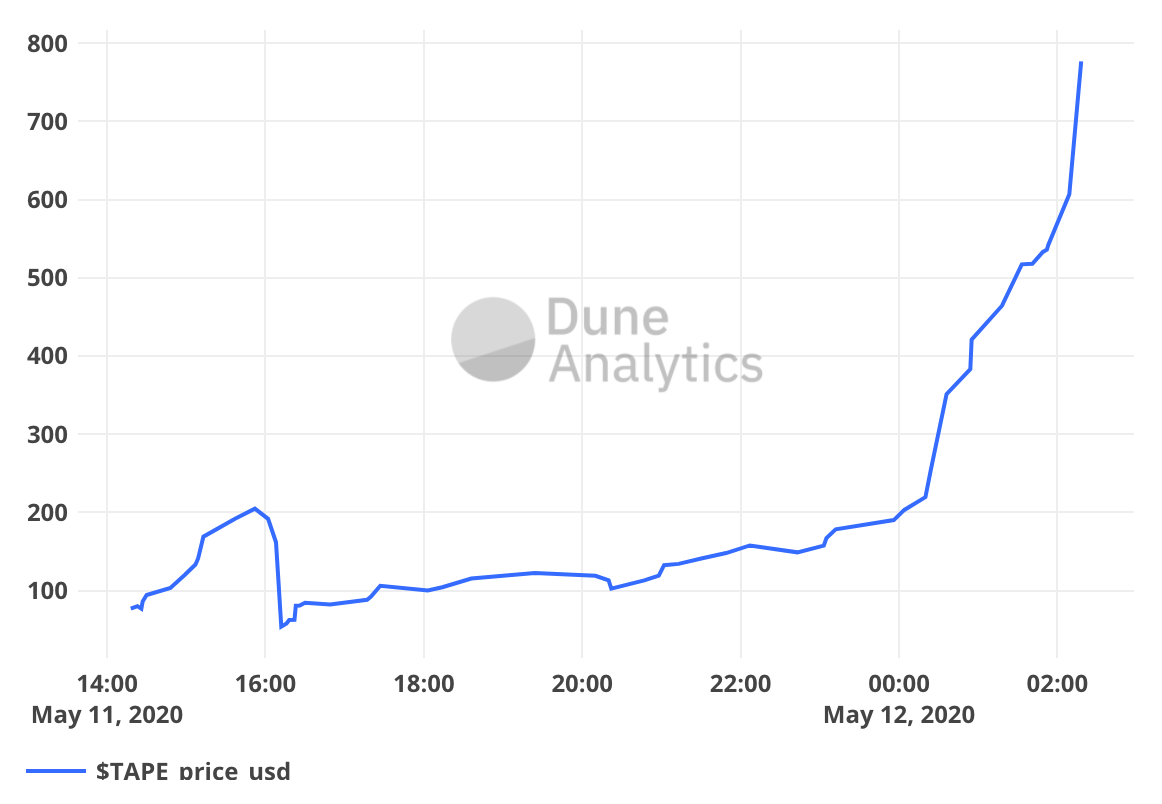 Artists dropping scarce product tokens to a their fanbase?
Fans having fun & earning on trading and speculation?
This is the start of something massive. This how millions will learn digital scarcity.
Today's tactic is how to buy $TAPE tokens and the story behind them.
Let's level up!
-RSA
---
🙏Sponsor: Aave—earn high yields on deposits & borrow at the best possible rate!
---
TACTICS TUESDAY:
Tactic #37: How to buy $TAPE on Zora
Zora is a marketplace for creators, brands and artists to sell their work as tokens. This means their work can be bought, sold and traded like a cryptocurrency. We've talked about the potential of redeemable tokens before. Today we're going to show you how to purchase one using Ethereum.
Goal: To buy $TAPE by Grammy award winning artist RAC
Skill: Beginner
Effort: 2 minutes
ROI: ¯\_(ツ)_/¯
---
Buying $TAPE
Guest post by: Jacob Horne is the co-founder of Zora and a Coinbase alum
Beginner—Buy $TAPE on Zora 👋
Buying $TAPE is easy, just press buy on the Zora website and follow the prompts. Right now you need to own crypto. But debit card purchases will be available soon!
Of the 100 $TAPE tokens there's only 18 left as of now!
---
Advanced—Buy $TAPE on Uniswap 🤘
Since $TAPE is a permissionless Ethereum token and you're a bankless jedi you don't have to purchase it through the official Zora interface. You can add the $TAPE contract address to a Uniswap swap interface and buy it with ETH—no intermediary.

Add $TAPE to Uniswap by clicking "Select a Token" & entering $TAPE address
---
Behind the scenes: how was $TAPE born?
Inception
It all started with Saint Fame, the world's first internet-owned fashion house. We launched the Saint Fame DAO as an experiment to discover the potential of dropping limited-edition goods as tokens. It resulted in a successful campaign that saw a shirt from a brand new brand trade at over $700, and resulted in the creation of a 100 shirts that wouldn't have existed otherwise.
The experiment captured the imagination of the community, with a friend and collaborator of RAC floating the idea of an internet-owned record label: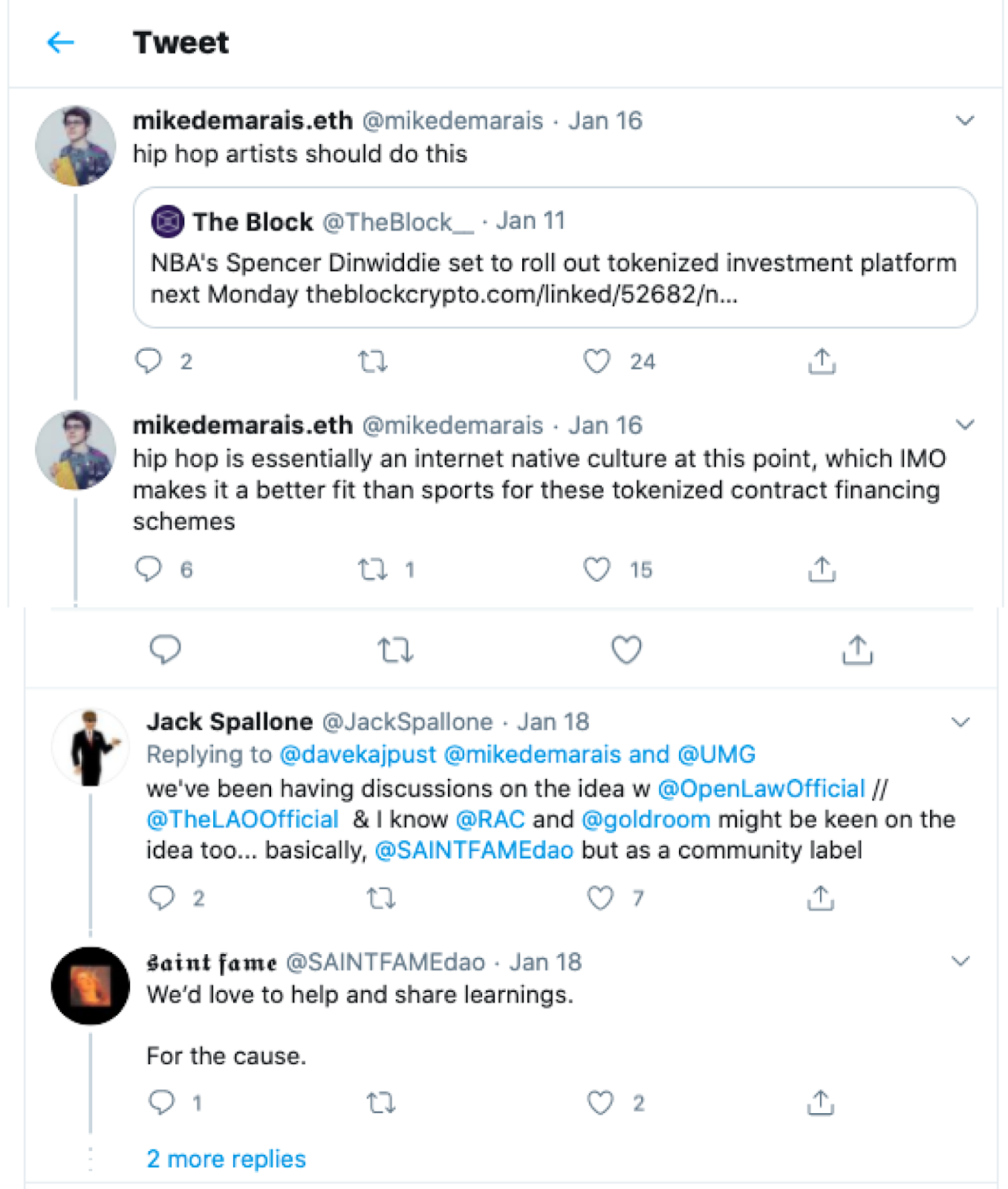 From this serendipitous tweet exchanges came a group phone call brainstorming ideas on how we could collaborate, and out of it came the seed of the Zora idea and a running plan to do our first drop $TAPE. The whole experience was a good reminder that it's worth tweeting at opportunities as they come up.
Building
We had previously built an experience to buy goods in this way for SAINTFAME.com, which was a fork of the Unisocks.exchange. It was great to get us started, but we decided to rebuild the entire product and experience so we could focus on creating the simplest experience possible.
As much as we love Metamask and Coinbase Wallet we need to make it easy for non-crypto people to get into this world. So we leaned on our experience from building consumer products at Coinbase to make it as easy as possible for people to onboard onto Zora. Quite a tough challenge to take on in a few months, but we managed to get Zora to a great starting point. It only supports crypto payments right now, and uses Uniswap as the exchange in the backend to facilitate price discovery via open trading. We're focusing on making it easy for people to buy with debit cards and credit cards.
On the subject of Uniswap, we're extremely excited by Version 2, which will allow us to price everything in USDC—making it even easier for creators to manage their earnings from drops, and easy for people to pay in a currency that's familiar to them.
Launch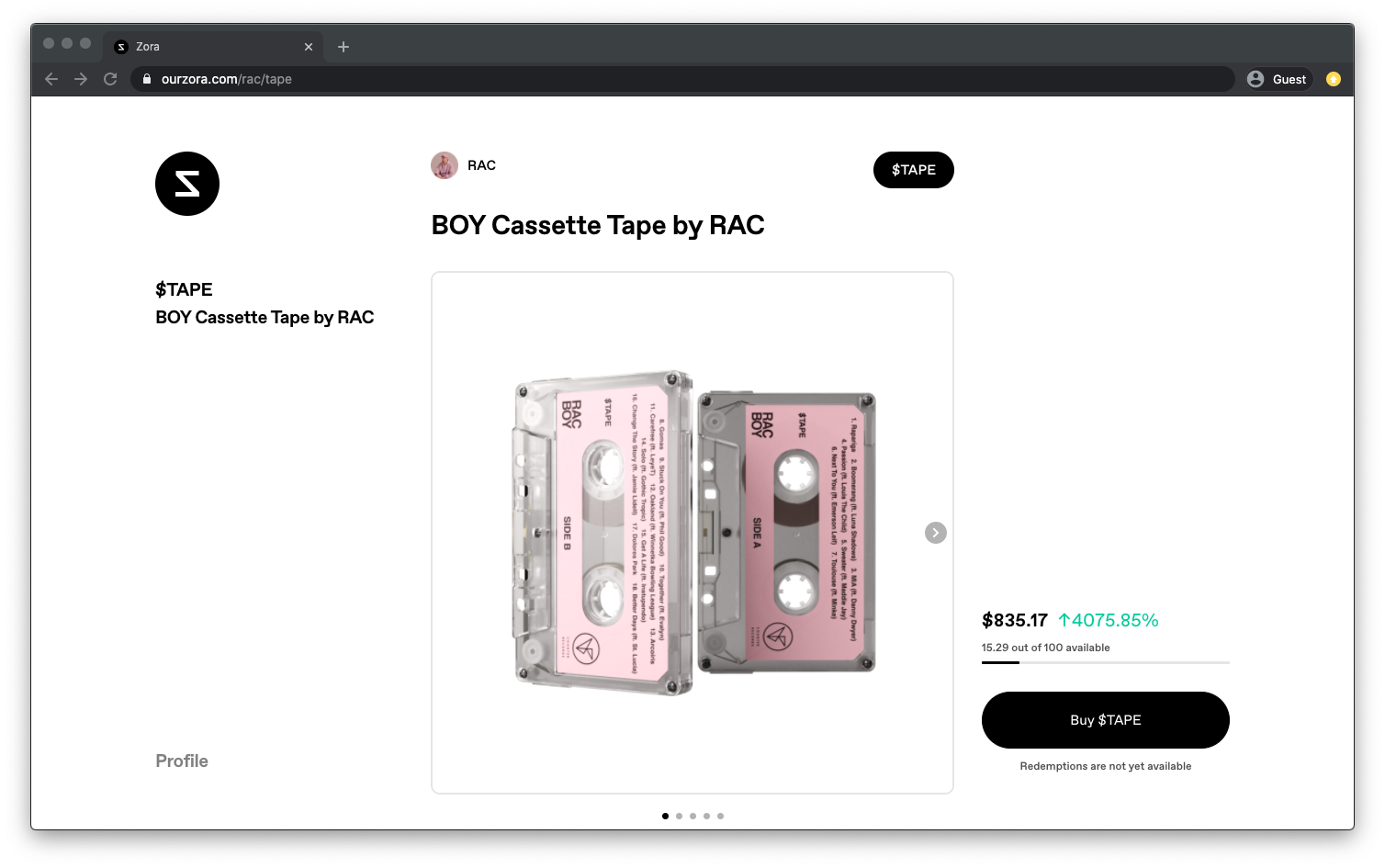 All I can say here is, WOW. We knew that RAC's had a strong and supportive community, and that Zora was already resonating with the creative and crypto communities—but we were blown away by the demand we saw from the first block that $TAPE launched. We had to scramble to keep the product up and running, and unfortunately we had some people miss out on buying $TAPE early, a critical learning experience for us early. We're heads down on improvements for our next drop.
Oh, and the price activity was incredible: the price started at $20, and has reached as high as $929! Believe it or not but this makes the BOY Cassette Tape one of the most valuable cassettes ever! Ranking in the top 20 according to Discogs Blog.
We are proud that we've been able to help RAC capture all of that value from his latest release. We think this is a glimpse into the future of creators capturing radically more value for their contributions to society and culture, which is something that we believe will lead to ultimately more ambitious and grander creativity in the world.
Remixed
Since these assets are permissionless and programmable on Ethereum we have no idea what people might do with them. Yesterday Ben (he wrote this) proposed we get weird with it, maybe create a DAO to govern fractional ownership of $TAPE tokens.
Will these assets be used as social signals in future virtual worlds? Will they be composed together with other DeFi money leogos? We can't wait to see what the community comes up with.
---
While you're here… Let's get @jack to make cashtags ($) crypto friendly!
There are going to be millions of tokens, it's only a matter of time. We are already reaching the limits of twitter's cashtags for cryptocurrencies. We should convince @jack and the folks at Twitter to upgrade to account for the expansive world of cryptocurrencies, not the constraints of the legacy financial system. Retweet, comment or like that Tweet to get Jack's attention. Better yet, tweet at @jack yourself with the hashtag "#CryptoCashtags"
---
Author bio
Jacob Horne is the co-founder of Zora and a Coinbase alum. His team at Zora is dedicating their lives to building it a platform that makes it easy for any creator to drop their own token for their ideas. Follow them on twitter and sign up on their website.
---
Action steps
Be ready the next time a scarce product launches!
---
Go Bankless. $12 / mo. Includes archive access, Inner Circle & Deals—(pay w/ crypto)
---
🙏Thanks to our sponsor: Aave Protocol
Aave protocol is a decentralized, open-source, and non-custodial money market protocol to earn interest on deposits and borrow assets. It also features access to Flash Loans, an innovative DeFi building block for developers to build self liquidations, collateral swaps, and more! Check it out here.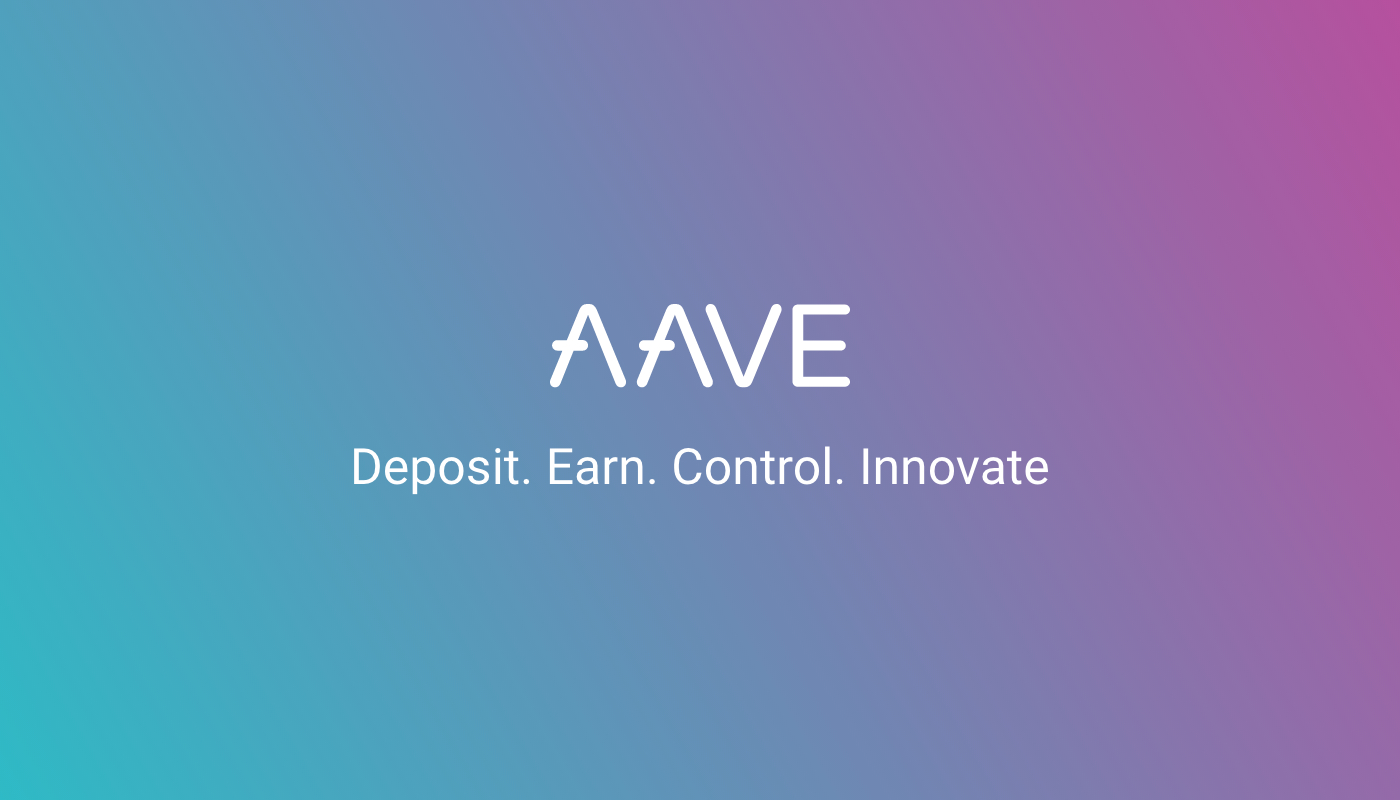 ---
Not financial or tax advice. This newsletter is strictly educational and is not investment advice or a solicitation to buy or sell any assets or to make any financial decisions. This newsletter is not tax advice. Talk to your accountant. Do your own research.
---
Disclosure. From time-to-time I may add links in this newsletter to products I use. I may receive commission if you make a purchase through one of these links. I'll always disclose when this is the case.