Podcast
61 - Before Bitcoin | Pet3rPan
Peter Pan (pet3rpan) has been a key member of the Ethereum Ecosystem, and in 2018, he wrote a 4-part series titled "Before Bitcoin," which covers the modern history of cryptography.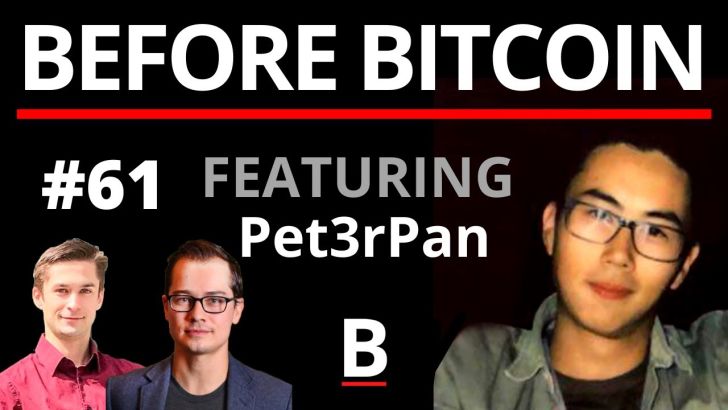 We first bring him onto the podcast for an interview, followed by a reading of the full series by David.
---
Pet3rPan is a community-first investor at 1kx and part of the leadership of both MetaCartel Ventures and VentureDAO. His involvement in the crypto space is broad and deep, exemplified by his authoring of the Before Bitcoin series that we dive into in this episode.
He was compelled to write the piece as he entered the crypto space, determined to build a depth of knowledge about the history and underlying technology of distributed ledgers powered by public-key cryptography. Modern cryptography doesn't exist in a vacuum, and there is a vast historical landscape to explore and provide context for the underlying principles that power the internet today and drive the innovation of the internet tomorrow.
The story of today's cryptocurrency did not begin with Satoshi's Bitcoin whitepaper in 2009. It began decades earlier in the 1970s as cryptography was revolutionized by Cypherpunks, who discovered new mechanisms for the secure transfer of information. They pursued these ends through their shared values of privacy, self-sovereignty, freedom of information, etc.
This episode begins with a brief interview with Pet3rPan, followed by a 'David Reads' of all four Before Bitcoin articles.
---
RESOURCES