Daily Brief
Maximize Your zkSync Airdrop Chances
The Bankless Ultimate Guide to Airdrops - April 2023 update.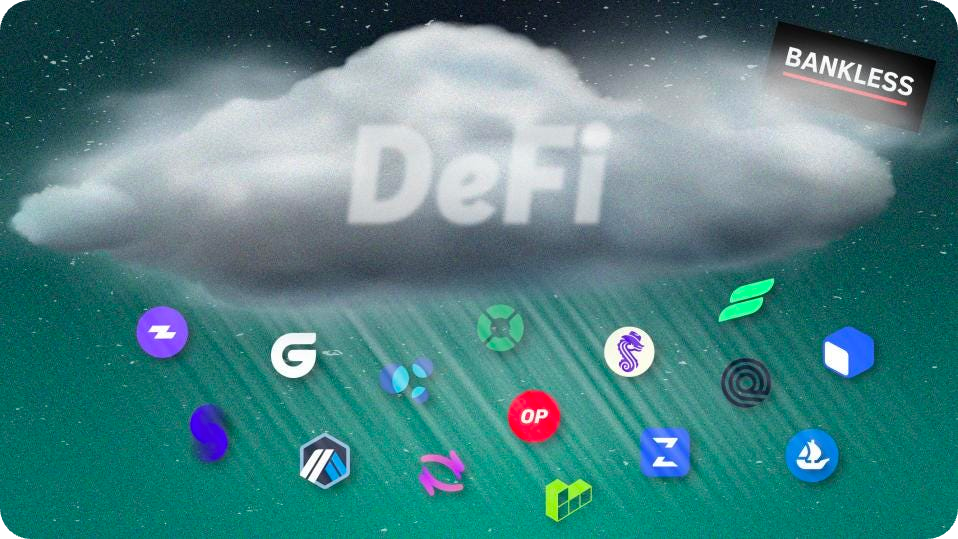 Dear Bankless Nation,
Happy Friday! We warned you about last month's ARB airdrop and have already called for an inevitable zkSync airdrop (the L2 airdrop opportunity of the moment).
We're looking at the potential adjacent opportunities for zkSync, so don't miss out: today's first project, SyncSwap, can help you maximize your ZKS eligibility.
- Bankless team
P.S. It's Gauntlet Friday - Genesis Collectors get access to an exclusive mint this weekend! Click here to collect our recent episode with Arthur Hayes
The Ultimate Guide to Airdrops 🎁 | April 2023
Bankless Analyst: Jack Inabinet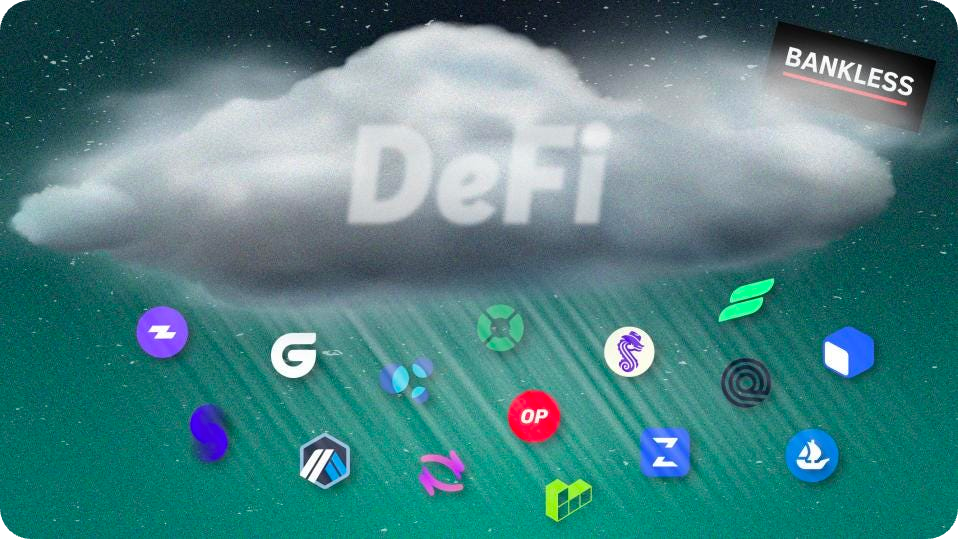 🚨 None of the information in this article is financial advice. All of it is for educational purposes only. Please, do your own research. 🚨
As the saying goes, crypto pays you to learn crypto, and airdrops are one of the best ways to earn and explore!
The Bankless Ultimate Guide to Airdrops is your home for alpha on web3 projects that you should be interacting with to maximize your chances of airdrops. No strategy is guaranteed, but the right tip may grant you a seat at the governance table of some of crypto's hottest protocols, not to mention potentially juicy financial returns 📈
This month we're adding five protocols. The first one is free, the rest are available exclusively to our Bankless Citizens. 🏴
SyncSwap

Name: SyncSwap
Status: Unconfirmed 🚫
Confidence: High
Sector: Exchange
Chains: ZKS
Why we're watching:
While the protocol does not mention anything relating to tokenomics in its docs, it appears that the roadmap to token is soon™️...
SyncSwap recently launched its Pioneer Era Campaign and according to Discord messages, SYNC is imminent.

What is it?
SyncSwap is a decentralized exchange (DEX) on the recently deployed zkSync Era L2. The protocol provides swaps and is set to deploy a token launchpad, a popular feature of many Arbitrum DEXs like Camelot.
Maximize your eligibility by:
☐ Following the Pioneer Era Campaign strategy
☐ LPing on SyncSwap
☐ Swapping on SyncSwap
☐ Joining the Discord and submitting your wallet to the wallet channel for an NFT whitelist spot
Learn More:
Kraken, the secure, transparent, reliable digital asset exchange, makes it easy to instantly buy 200+ cryptocurrencies with fast, flexible funding options. Your account is covered with industry-leading security and award-winning Client Engagement, available 24/7.
Berachain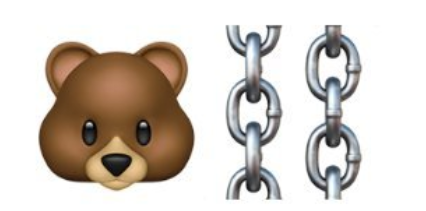 Name: Berachain
Status: Unconfirmed 🚫
Confidence: High
Sector: L1
Why we're watching:
For a community whose primary meme is that the project is fake, the Beras sure seem active!
While the launch date for this L1 has been unknown for quite some time, the team recently shipped Polaris, a scratch-built alternative to Cosmos EVM layer solution Ethermint. Deployment is likely soon™️ and the Bong Bears NFTs are likely to play a role...
What is it?
Berachain is a Cosmos-based, EVM-compatible Proof of Liquidity Layer 1 blockchain optimized for deep DeFi. The chain will have a novel tri-token model, separating out gas (BERA) from governance (BGT) and a native stablecoin (HONEY).
Maximize your eligibility by:
☐ Holding a Bong Bear NFT💰
☐ Holding a Bong Bear rebase NFT 💵
☐ Participating in early Berachain ecosystem projects
Maximize your Berachain dApp eligibility by:
☐ Holding Honeycomb NFTs from the Honey Jar. TLDR: The Honey Jar is cartel of Berachain-OGs partnering with early stage projects, providing liquidity and cult as a service in exchange for preferential Honeycomb HODLer treatment
Learn More:
---
Yama

Name: Yama
Status: Unconfirmed 🚫
Confidence: Low
Sector: Stablecoin
Chains: ARB
Why we're watching:
While Yama docs don't explicitly say a token is in the works, the project is still extremely fresh. Protocols typically opt to iron out their product before creating an airdrop roadmap.
Despite this, Yama docs do reference governance being able to set risk parameters, giving us an indication that there may be an airdrop in the future for early chain users.
What is it?
Yama is a novel omnichain stablecoin built on USDT that uses interest from borrowers to incentivize direct liquidity for swaps on Yama. The protocol offers high leverage – up to 17x – on collateral, like GLP, and the design offers a host of benefits, including high relative levels of liquidity, zero fees or slippage on YAMA/USDT trades, and extremely high APYs for lenders.
Maximize your eligibility by:
☐ Lending USDT for yield
☐ Leveraging up on exposure to GLP
☐ Swapping USDT/YAMA natively with the PSM
Learn More:
---
Caviar

Name: Caviar
Status: Unconfirmed 🚫
Confidence: Low
Sector: NFT Marketplace
Chains: ETH
Why we're watching:
There are not token or governance references in the whitepaper, however, Caviar is an extremely new protocol, deploying mainnet in February. Many protocols develop product prior to announcing airdrop/token roadmaps. With Blur and SudoSwap's recent drops, there is substantial precedent for community token allocation via airdrop.
What is it?
Caviar is an innovative NFT Marketplace that replaces the traditional NFT order book model with an ERC20-like constant product AMM that offers shared and custom pools.
NFTs in shared pools are automatically categorized by desirability into four categories by Caviar: Floor, Mid, Rare, and Grail. Traders can buy or sell into these pools and LPs receive fees on swaps. Custom pools allow the creator to set custom pool parameters, providing greater control over the trading process. Caviar also allows for the fractionalization of NFTs, providing further liquidity to holders.
Maximize your eligibility by:
☐ Trading NFTs on Caviar
☐ Providing liquidity on Caviar
☐ Fractionalizing NFTs on Caviar
Learn More:
---
prePO

Name: prePO
Status: Unconfirmed 🚫
Confidence: Low
Sector: Exchange
Chains: ARB
Why we're watching:
For 2023, one of the prePO team's primary goals is to establish the foundation for a decentralized, self-operating protocol. One way to decentralize ownership is through a public airdrop. The team has already indicated PPO will be used as for soon-to-be-announced programs and is using some for transaction rebates currently, making an airdrop a possibility, however, the protocol has previously conducted a token sale, lessening the chance.
What is it?
prePO is a novel exchange that allows you to go long or short on pre-IPO equities and pre-IDO tokens. Currently, the zkSync token (under ticker ZKS) is trading on the exchange.
Maximize your eligibility by:
☐ Speculating on the future FDV of zkSync and other listed assets
Learn More:
---
🪂 Interested in checking our more airdrop opportunities? Citizens can a look at our full list of strategies using our beta Airdrop God Mode 👀