Podcast
46 - Why Proof of Stake? | Vitalik Buterin
Ethereum co-founder lays down an economical case for why PoS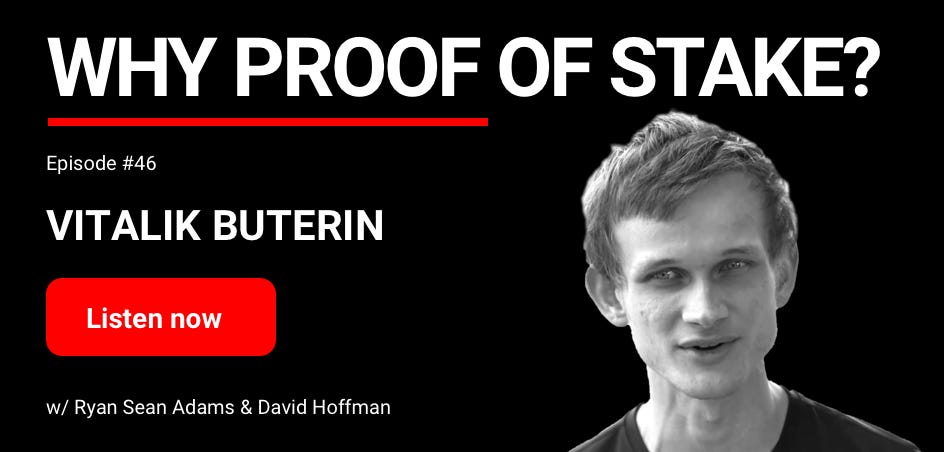 Vitalik Buterin comes to the Bankless to discuss a number of topics surrounding Proof of Stake!
We begin discussing the Beacon Chain launch, and the Ethereum's road so far up to this point. What were the unexpected obstacles along the way? How does it finally feel to be at this point?
We also discuss the theory and thought-process behind Proof of Stake! Vitalik recently wrote a blog piece 'Why Proof of Stake', and we walk through this piece with him! It does a comprehensive analysis as to the theory behind why Proof of Stake is so strong and lays down economic arguments behind Ethereum's new consensus mechanism.
Lastly, we discuss one of Vitalik's blog pieces 'Concave and Convex Dispositions', and how these different personality types characterize Bitcoin and Ethereum, as well as the design of social groups and human governance organizations.
---
RESOURCES
Check out these resources from Vitalik