Podcast
Why Coinbase is Suing the SEC with Paul Grewal, Coinbase's Chief Legal Officer
Is Gary playing 4D chess or is he just embarrassing and pushing U.S. crypto innovation outside of the U.S.?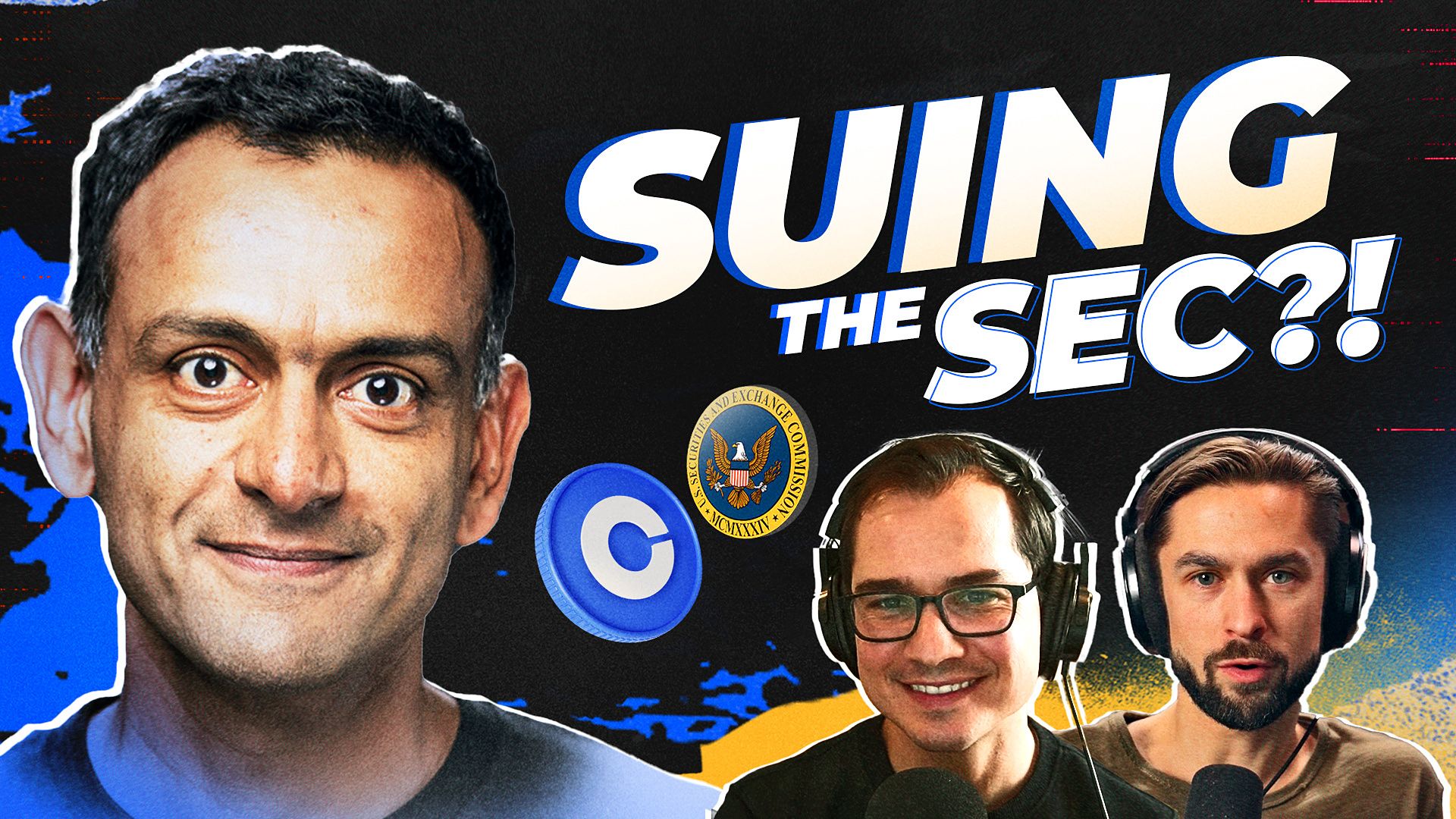 Paul Grewal, Coinbase's Chief Legal Officer joins Ryan and David to discuss why Coinbase is Suing the SEC. Why did they choose to respond to the SEC's Wells Notice to Coinbase in the way they did?
Tune in to hear Paul's thoughts and much more.
---
TIMESTAMPS
0:00 Intro
5:44 Why Coinbase is Suing the SEC?
9:10 SEC Giving Crypto Community Rules?
13:14 Why Gary Thinks There's Clarity
15:22 Petition to Give Crypto Rules!
18:10 Why No Clarity Yet?
20:51 What Kind of Rules Do We Want?
23:44 Engaging with the SEC
26:40 Open Conversation?
34:48 Coinbase Wells Notice
42:11 Why is Gary so Confident?
45:28 Battle of Public Opinion
49:42 Does Crypto Regulation Have Hope?
52:45 Closing & Disclaimers
---
RESOURCES
Paul Grewal
https://twitter.com/iampaulgrewal
Coinbase Suing SEC Blog Post
https://www.coinbase.com/blog/coinbase-takes-another-formal-step-to-seek-regulatory-clarity-from-sec-for
Coinbase Wells Notice Video
https://www.youtube.com/watch?v=zq2jf4sBdYE&t=576s
Gary's Clarity Video
https://twitter.com/GaryGensler/status/1651624244445421591?s=20