Article
Weekly Action Recap
Your action recap for the week of September 1st, 2019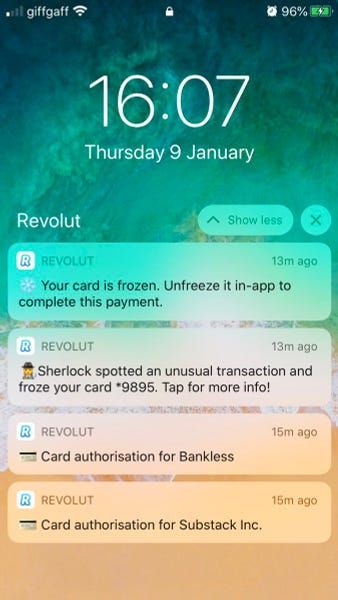 Level up your open finance game three times a week. I'm releasing this Free for Everyone until November 1. Get the Bankless program by subscribing below.
---
Dear Crypto Natives,
Every Friday I send out a weekly review of action items. Perfect opportunity to get stuff done as you roll into the weekend.

See you Monday!
- RSA
---
Recap for the week of September 1st, 2019
---
SCHEDULE RECAP:
---
ACTIONS RECAP:
Save the Skill Cube graphic for reference (or print it!)
Execute any good market opportunities you saw in Market Monday
Complete weekly assignment: open Argent wallet
Decide if a crypto IRA makes sense (if yes, consider RocketDollar)
Consider how to construct your crypto money portfolio
Take the big action (see below)
---
THE BIG ACTION
Ok. Real talk. The most important action of all is making the commitment to level up your crypto finance game. This means weekly training. It means getting into a flow.

You've seen the Bankless flow:
This program delivers a consistent flow so each week you level up. It's like your personal trainer. And it's designed to maximize return on investment.
Listen to what Brady says about his ROI from a single Market Monday:
Or what Dylan says about his time savings:
This program pays for itself. A no-brainer.
So why wait?
If you're serious about getting in shape you buy the gym membership. If you're serious about your crypto finance game you buy the Bankless membership. It's simple. Paying for it makes you more likely to do it.
And here's why you should do it now. If become a paying member today you get:
20% off forever as a thank you for being an early believer
No interruption in the program—stay in the flow
Access to the early believer perks
Early believer perks? Yep. I'll be releasing more on those next week. Suffice it to say, I want to reward people who are helping to kickstart this program. And I think you'll like it.
---
Take the Big Action!
Commit yourself to leveling up by subscribing now. No interruption in program. 20% off forever. Access to early believer perks. My way of saying thanks to early believers.
---
Last thing. After you subscribe, share Bankless as Stanley suggests and help spread the gospel of self-sovereign money!
Tag me on twitter when you let the world know you subscribed & I'll deliver 3x🔥
We have 1 billion people to onboard.
Let's get going!
---
Not financial or tax advice. This newsletter is strictly educational and is not investment advice or a solicitation to buy or sell any assets or to make any financial decisions. This newsletter is not tax advice. Talk to your accountant. Do your own research.
---
Disclosure. From time-to-time I may add links in this newsletter to products I use. I may receive commission if you make a purchase through one of these links. I'll always disclose when this is the case.
---