Article
Trying NFTs on Optimism
A quick guide to using Quixotic, the 1st NFT marketplace on Optimism!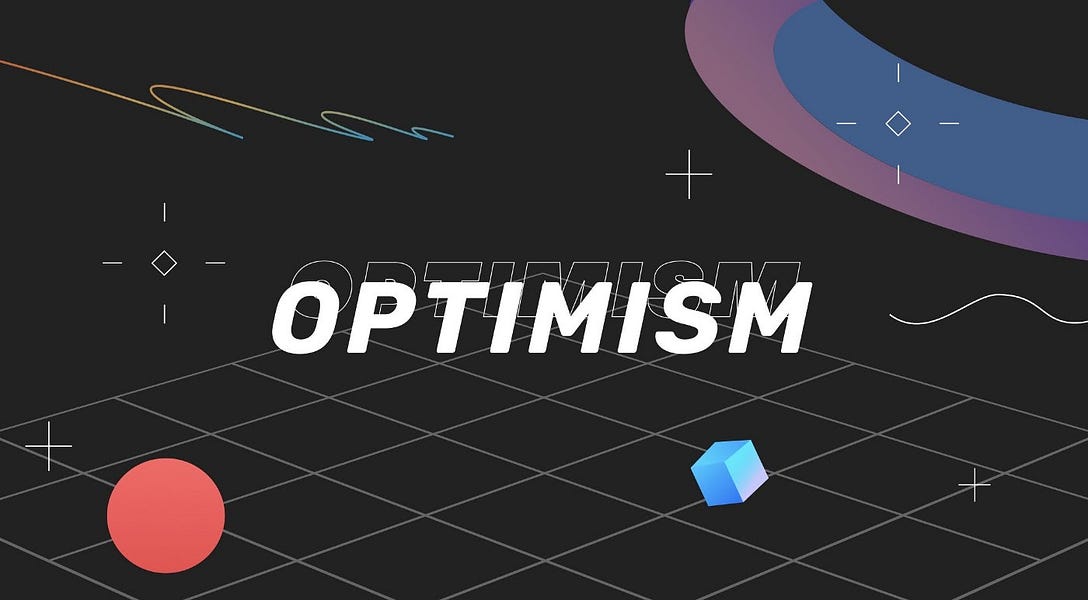 Dear Bankless Nation,
The NFT marketplace wars are starting to seriously heat up. We do a little NFT trading here, right.
That said, many people around NFTs have been watching new advances like LooksRare, Zora V3, and Treasure with great interest.
Well, here's yet another new marketplace to consider: Quixotic. Currently in beta, this NFT platform lives on Optimism, a young Ethereum layer-two (L2) scaling solution powered by optimistic rollups technology.
The grand idea? To make NFT transactions very fast and very inexpensive so anyone can enjoy them. Today, I'll walk you through how to try out Quixotic for yourself!
-WMP
---
First, an Optimism refresher
Ethereum's development roadmap is optimizing for a "modular" future.
This will entail Ethereum serving as a secure foundation for a growing number of L2s, which themselves function as external execution layers that batch Ethereum transactions to make them affordable and rapid.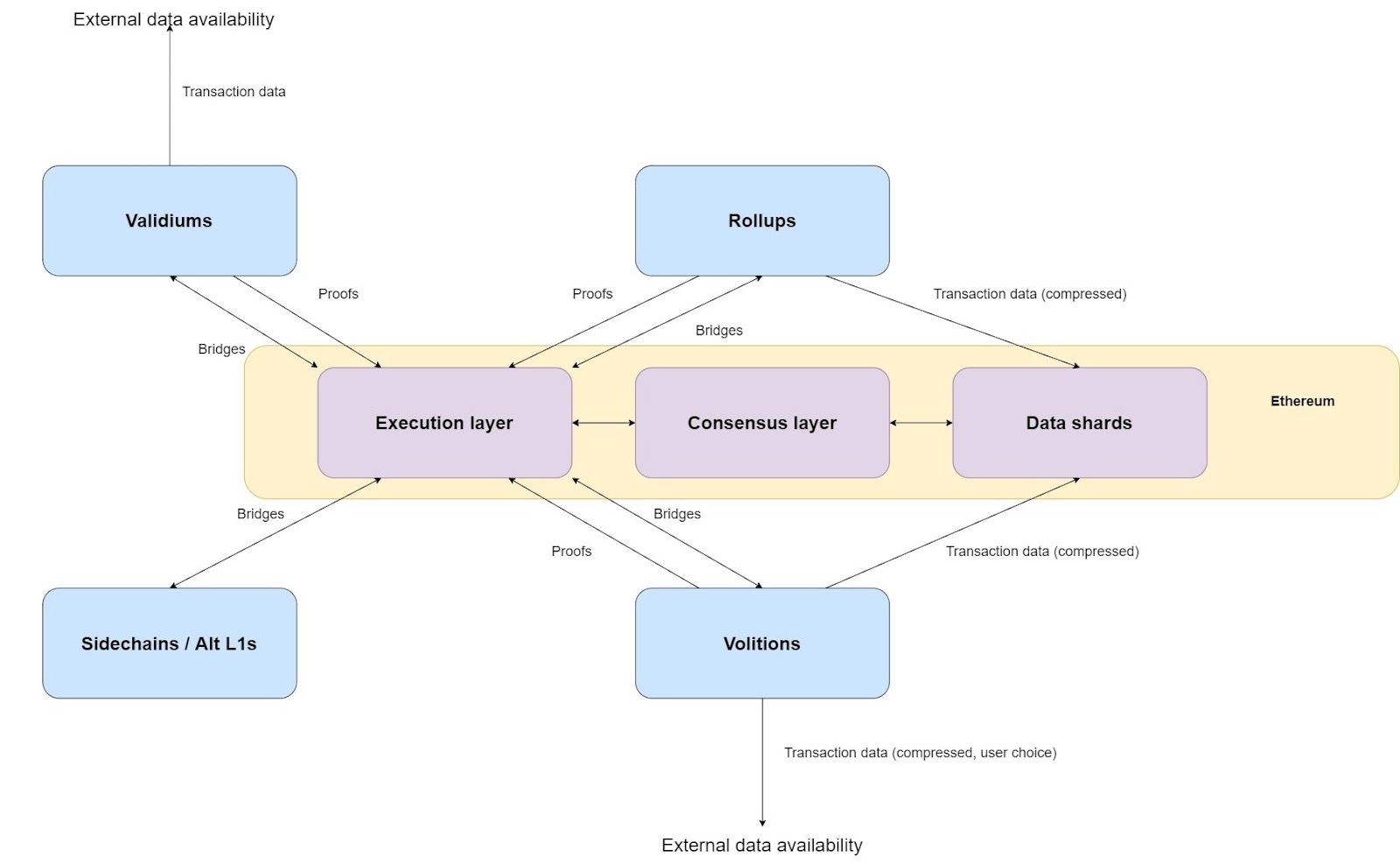 The L2 ecosystem is currently very young, but over time the vast majority of DeFi and NFT activity is going to migrate to these scaling solutions for their UX advances. The Ethereum L1 will mainly become a place for other chains to pay their dues, in other words.
Here, cue in Optimism!
Along with Arbitrum, Optimism was one of the first optimistic rollups to go live last year. Presently the third-largest L2 with $400M in total value locked (TVL), Optimism notably opened up to all builders in Dec. 2021 when the rollup's creators ditched its preliminary allowlist.
Optimism itself is still very young so it's not yet as performant as it will eventually be, but it does have a powerful ace: full EVM equivalence. Simply put, it's the only rollup that allows L1 projects to one-click deploy to L2 and thereafter enjoy all of the L1 Ethereum tooling they know and love.
As you can imagine, this makes Optimism an ideal early L2 for NFT projects to deploy to. And one such project that's made that pioneering leap is the NFT marketplace Quixotic.
Quixotic 101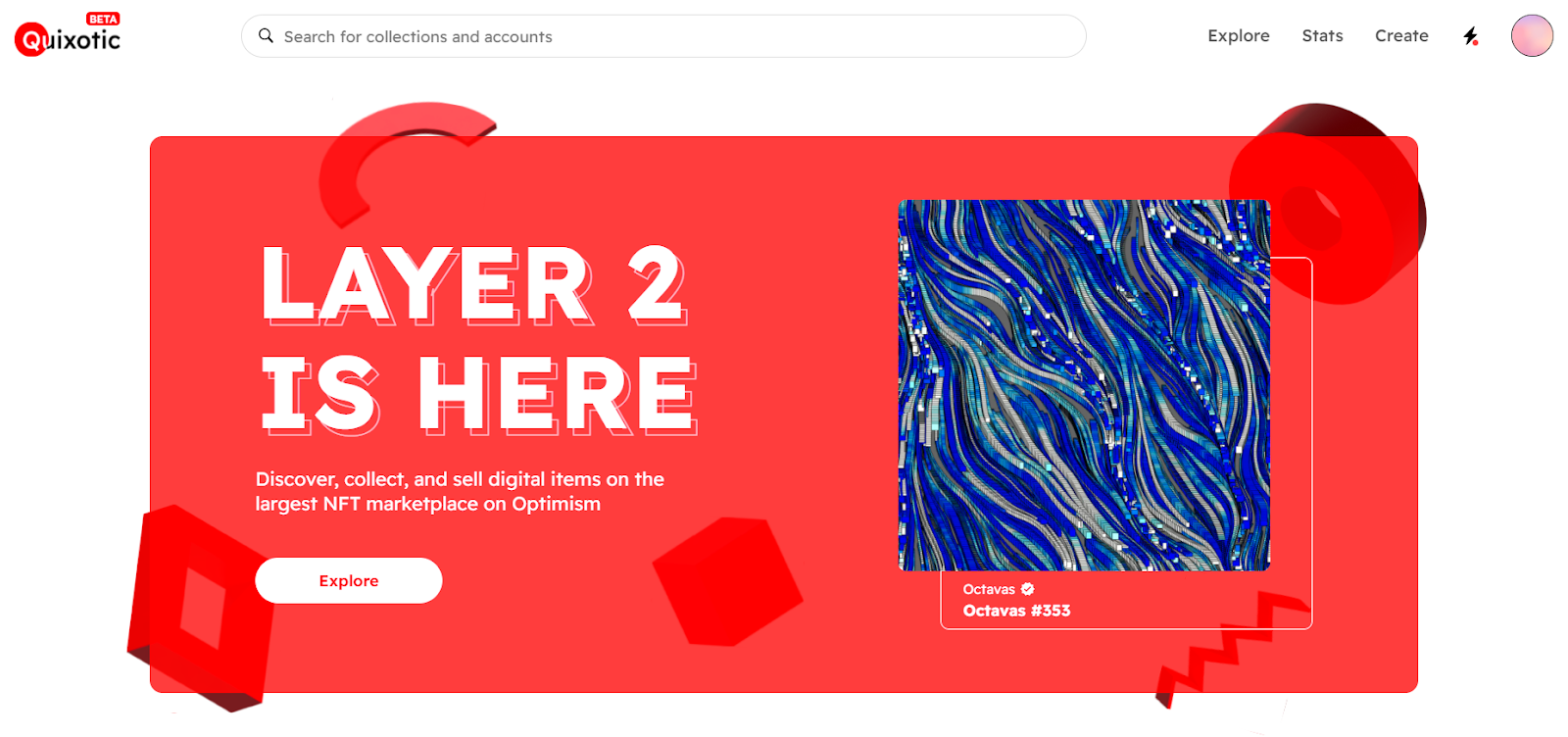 How to use Quixotic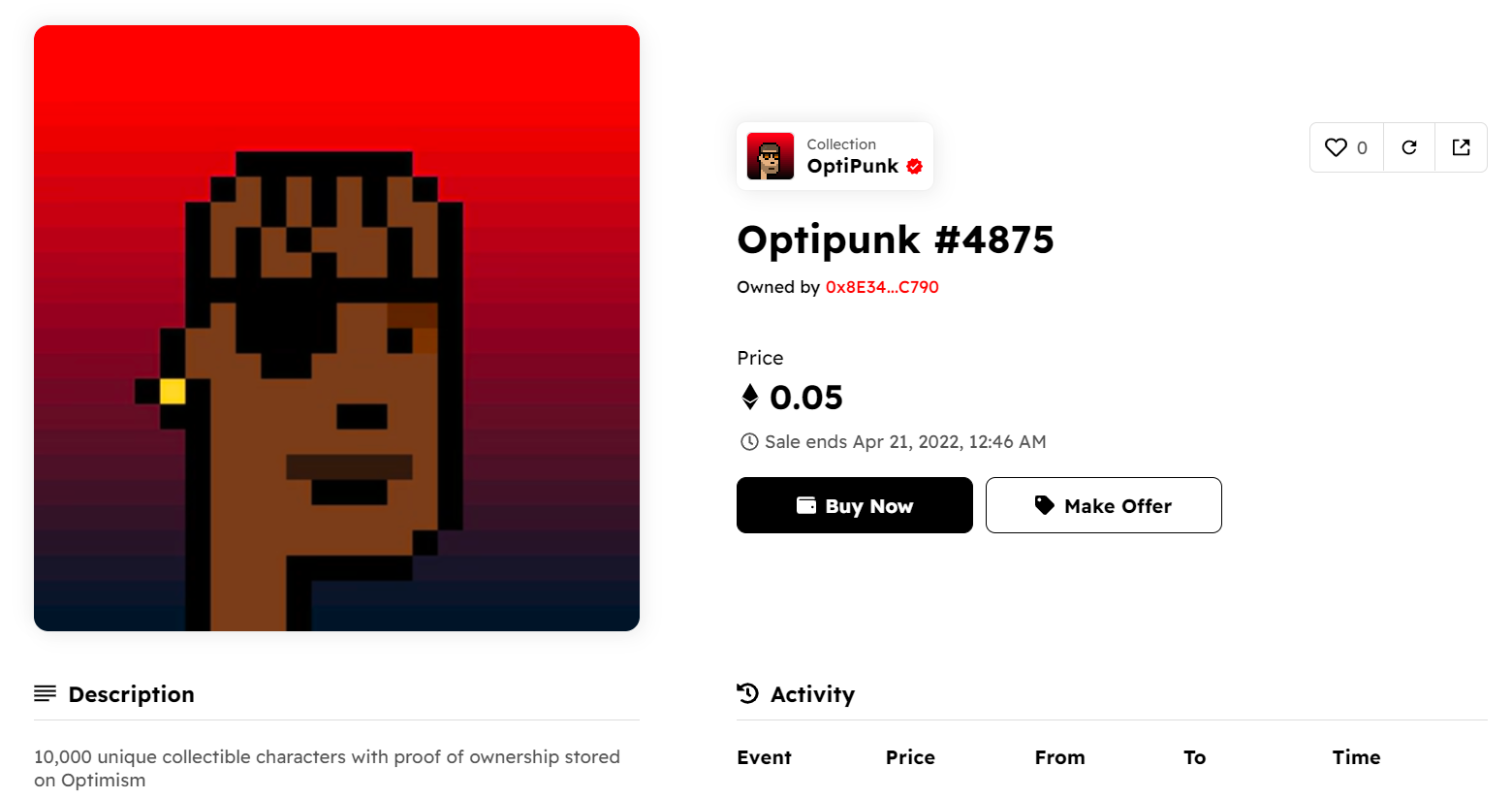 Quixotic is in a beta state, so it doesn't have many functionalities yet. More features are coming fast though, and the platform offers a way to get a feel for Optimism's early NFT ecosystem so I think it's worth trying out.
Accordingly, let's assume you have some ETH in a MetaMask wallet and no other L2 experience. You'll need to start out by first bridging ETH over to Optimism.
There are various "bridges" you can use, though I personally enjoy Hop. It's sleek, easy to navigate, allows for fast withdrawals, and who knows — maybe trying it out will earn you an airdrop if/when Hop does one. Here's how you could consider proceeding.
Bridging funds over to Optimism
Buying and selling NFTs on Quixotic
Conclusion
Working on your L2 skill tree now will serve you well in the years ahead. You'll build on the knowledge you gain from using platforms like Quixotic today to be better prepared for the projects of tomorrow. Thus if you're feeling optimistic about the future of NFTs and want to get some L2 reps in, consider giving Quixotic on Optimism a spin sometime — it's an early taste of what's to come.
---
Action steps