Podcast
The Rise of Rari Capital | Jai Bhavnani
Crossing $1B in TVL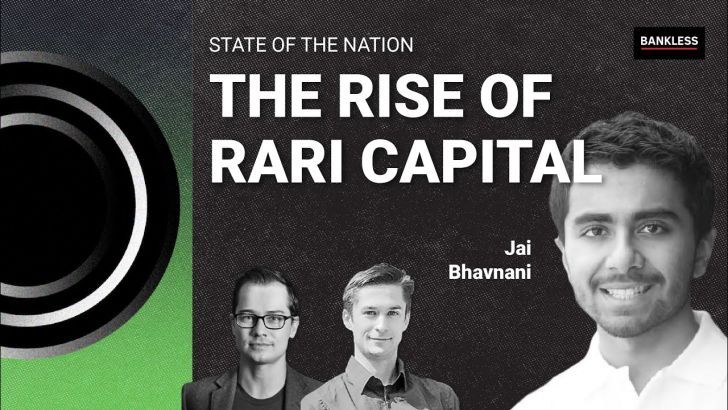 Zerion is your gateway to the Metaverse. All-in-one stop for DeFi and NFTs!
---
Jai Bhavnani is the Co-Founder of Rari Capital, the DAO behind a quickly growing suite of DeFi protocols. Most popular is Fuse, the open interest rate protocol that allows users to lend and borrow digital assets. As Fuse approaches $1B total value locked, Rari recently announced permissionless Fuse pool creation. This means that anyone with liquidity can create a money market for their digital asset of choice.
Rari finds itself at the center of what is being described as DeFi 2.0, a loose collection of newer DeFi protocols which orbit around novel tokenomics, game theory, and memes. Tune in to find out where Rari sits among resident DeFi blue chips, and the future of young people pioneering in the crypto space.
State of the Nation is live-streamed on the Youtube Channel – Tuesdays at 11am PT.
---
🎙️Listen to Podcast Episode | 📺 Watch the Episode
---
Bankless Sponsor Tools:
💰 GEMINI | FIAT & CRYPTO EXCHANGE
https://bankless.cc/go-gemini​
💧LIDO | DECENTRALIZED STAKING
https://bankless.cc/Lido
👻 AAVE | LEND & BORROW ASSETS
https://bankless.cc/aave
🦄 UNISWAP | DECENTRALIZED FUNDING
https://bankless.cc/UniGrants
---
Resources:
---
🏴 JOIN THE NATION 🏴
Subscribe: Newsletter | iTunes | Spotify | YouTube | RSS Feed
Follow:  Twitter | Instagram | Reddit | TikTok | Facebook
---
Not financial or tax advice. This newsletter is strictly educational and is not investment advice or a solicitation to buy or sell any assets or to make any financial decisions. This newsletter is not tax advice. Talk to your accountant. Do your own research.
---
Disclosure. From time-to-time I may add links in this newsletter to products I use. I may receive commission if you make a purchase through one of these links. Additionally, the Bankless writers hold crypto assets. See our investment disclosures here.