Article
The Reddit NFT surge 📈
Big activity around Reddit Collectible Avatars!
Dear Bankless Nation,
Take a quick guess at what this Dune Analytics graph represents: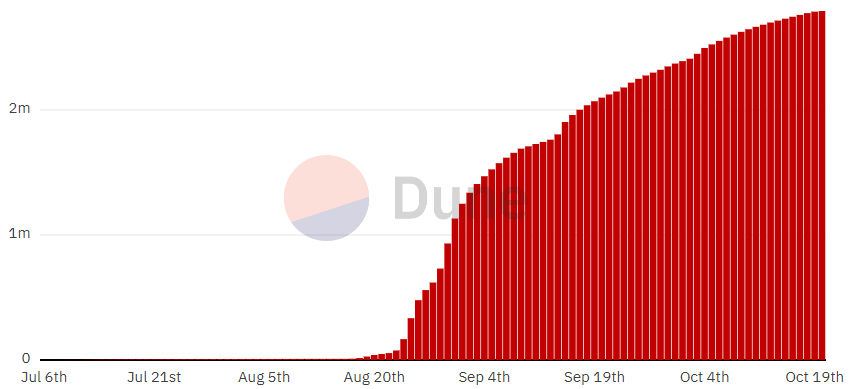 What do you think?
Turns out it's the number of Reddit Collectible Avatars holders!
These users, many of whom are newcomers to NFTs, have surged to nearly 3 million strong since the social news aggregator giant launched its Polygon-based NFT system only a few months ago.
The growth is incredible, and it shows Reddit's really onto something. Let's dive in and walk through the basics of these blooming digital collectibles for today's post!
-WMP
---
Reddit Collectible Avatars explained
In July 2022, Reddit introduced Collectible Avatars as an extension of the platform's rebuilt Avatar Builder system.
Collectible Avatars are limited-edition digital collectibles made by independent artists that confer holders with unique benefits on the Reddit website, like special treatment on your posts and customizable wearables.
The avatars, the initial 31 special-edition series of which have already sold out, are sold through the Collectible Avatars Shop, purchasable in USD, and maintained in Reddit Vault Polygon-based digital wallets.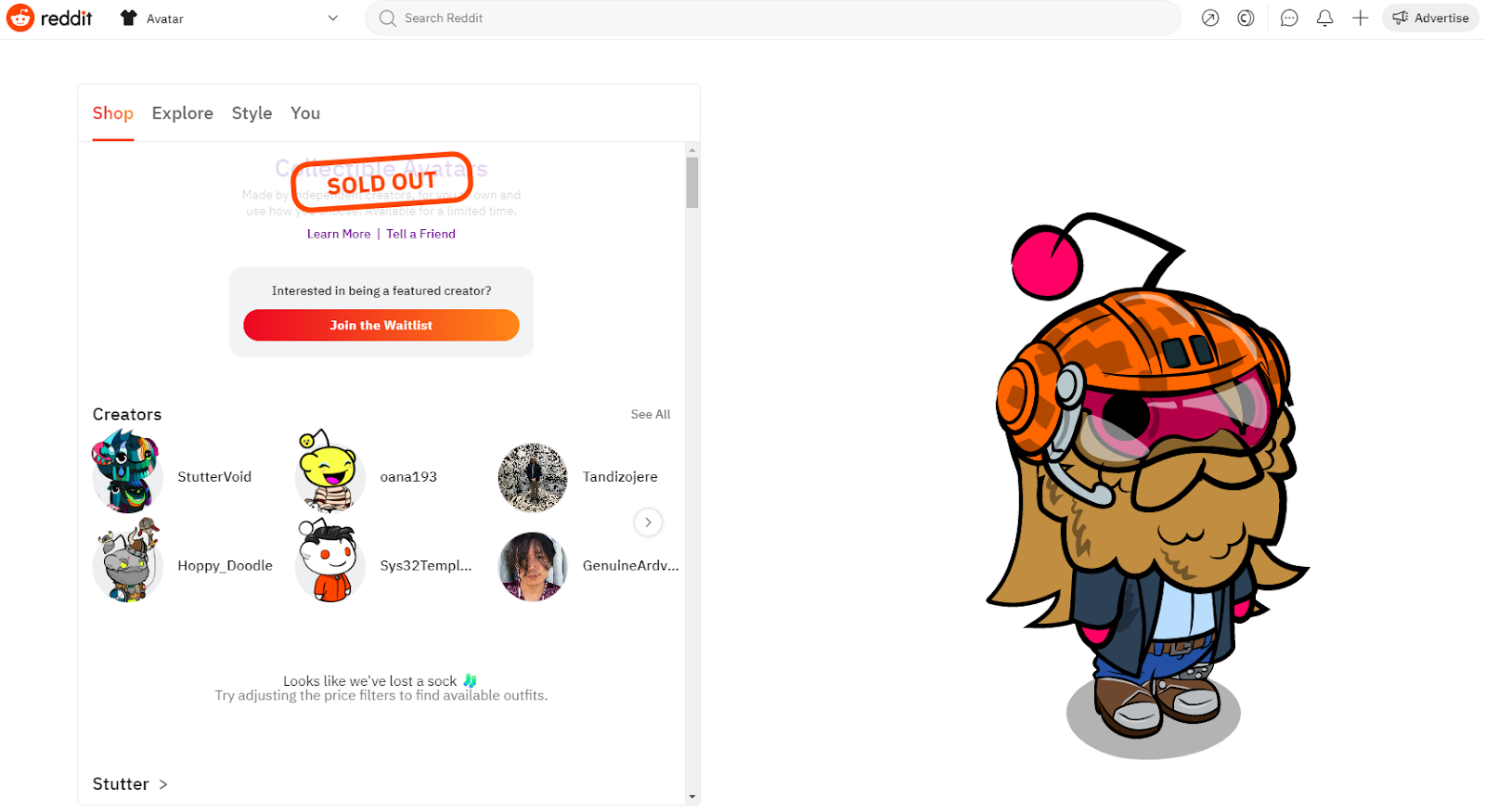 This month Reddit opened up the ability for holders to easily  transfer their own custom avatars to other Reddit Vaults or external wallets, e.g. MetaMask accounts.
---
Series over 100Ξ volume so far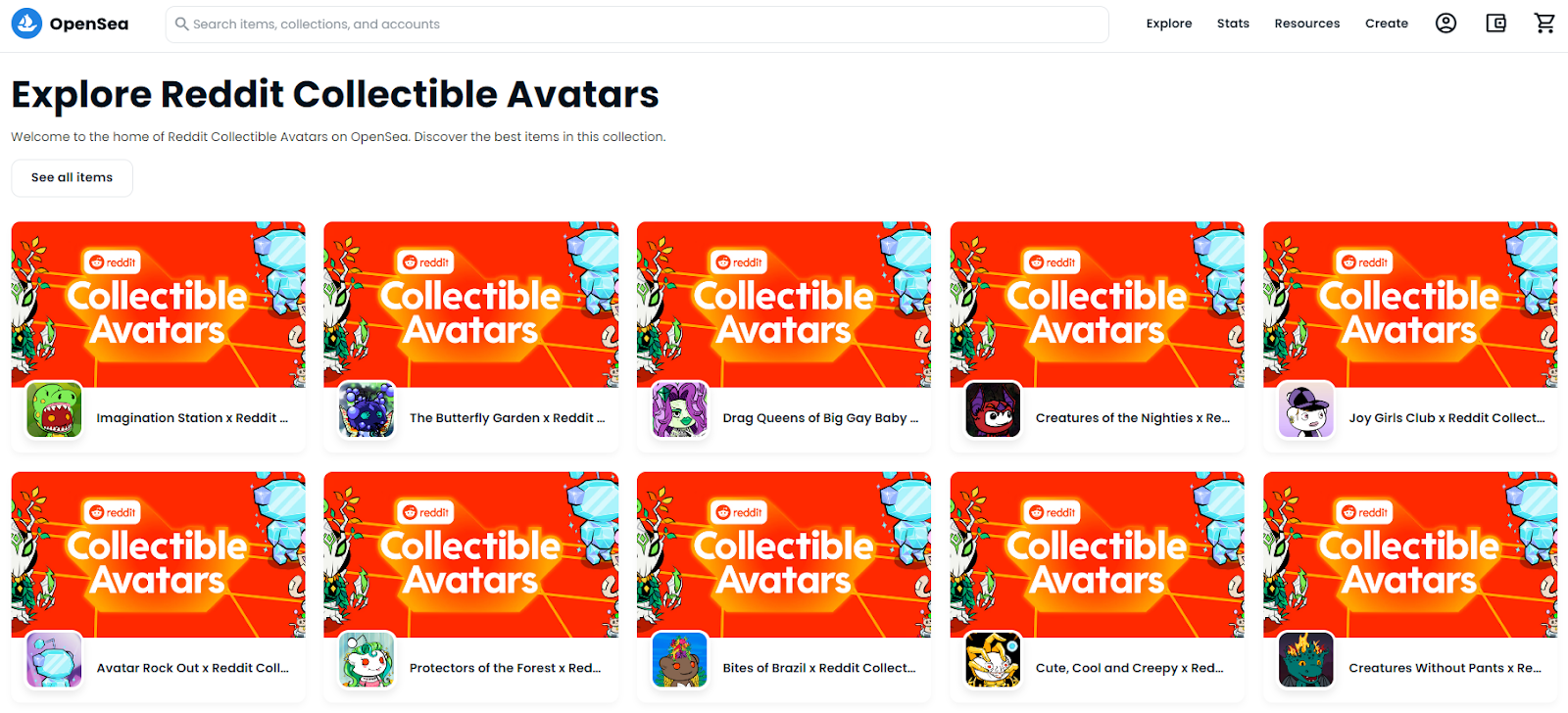 While all the initial series have already finished their primary sales in the Collectible Avatars Shop, you can browse early secondary marketplace listings across these series on OpenSea right now.
To date, the most active collections that have reached +100Ξ total volume have been:
At the time of this post's writing, the collective trading activity around all of the initial series amounted to over $2.3M USD worth of sales volume across +12,000 unique sales so far.

---
Trading on OpenSea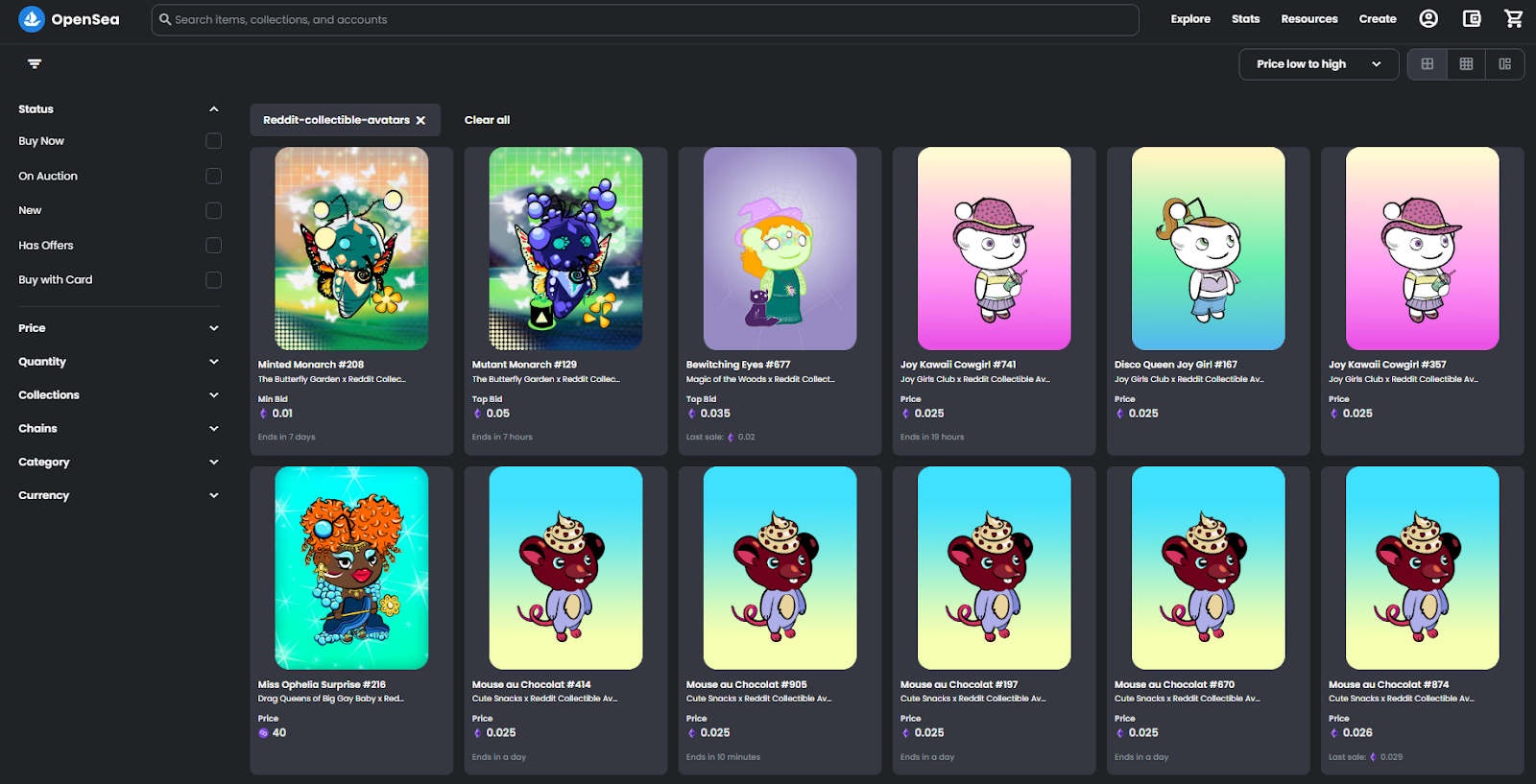 Keep in mind that Reddit Collectible Avatars are minted on Polygon, so if you're interested in trading them you will need 1) a Polygon wallet set up, 2) some MATIC tokens to cover your Polygon gas fees, and 3) some ETH to make buys or bids.
Once you sign in to OpenSea, you can use your wallet dashboard to bridge ETH and MATIC from Ethereum to Polygon if you need to. Then you could search around on the Reddit Collectible Avatars series overview page or through all the avatars at once to review the available listings.
---
What comes next?
Reddit Collectible Avatars are really interesting because they're one of the first big attempts in the mainstream to let users expand their ownership and identity both in and beyond a single social media platform.
I also really like the effort because it's light, it's fun, it's gamified, there are tiers of wearables for tons of customization possibilities, there are interesting platform perks, and there's open interoperability from being built on Polygon.
In the months ahead, look for Reddit to field new artist partnerships and to continue attracting millions of more holders from its massive user base. It also seems probable, and from what I can tell highly requested by early holders, that Reddit will launch a more expansive and standalone avatar marketplace to provide a bespoke experience for novices and power users alike.
Also, don't be surprised if other social media giants follow suit with their own NFT avatar pilots if Reddit's collectibles numbers continue to be strong!
---
Action steps