Changelog
Say "gm" to the Token Hub
Token Ratings, Token Reports, Token Bible? We've learned and launched the Token Hub...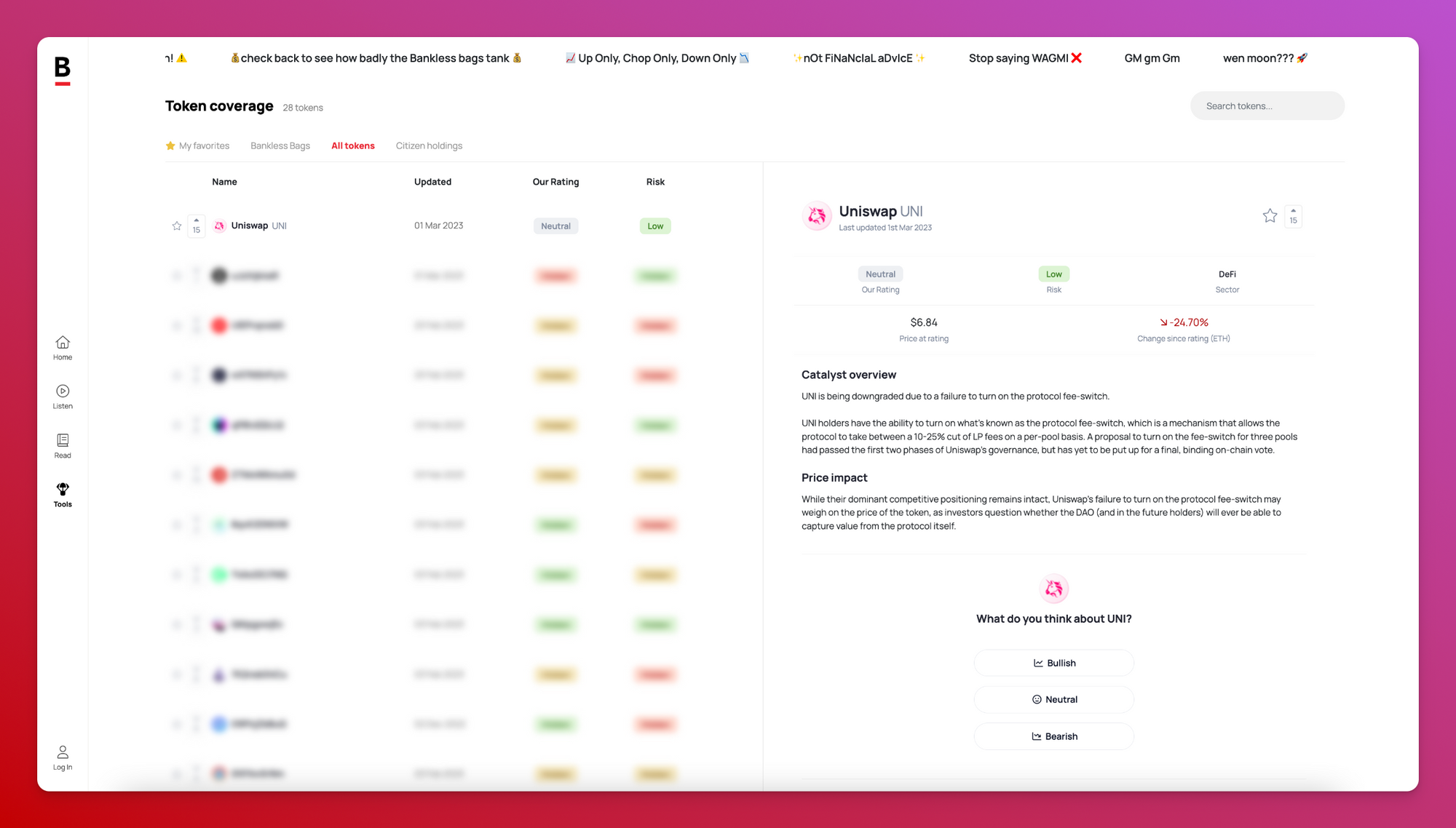 We've spent the past couple of weeks totally overhauling the years of work that have gone into our monthly Token Ratings to deliver the ultimate value of all of our ratings in one tidy product - the Token Hub. Plus we've built it to evolve as the Bankless Nation evolves, so you can see side by side holdings and ratings from both Bankless Analysts and Bankless Citizens like yourself. Here's what Citizens get:
Exclusive access to our analyses and outlook on how the hottest tokens in crypto will perform relative to ETH.
Visibility into the Bankless Bags, where we show you how we are executing on our holdings.
Citizen Takes. The ability to rate, upvote, and favorite any Token, so you'll be able to see how your fellow Citizens rate these tokens and how your rating compares with Bankless.
Citizen Holdings. Ever wonder what your fellow Bankless Citizens are holding? A fun part of the new Token Hub is a list of the top 25 tokens (by ETH value) that are held by Bankless Citizens, calculated anonymously and automatically using on-chain data and only displaying macro stats.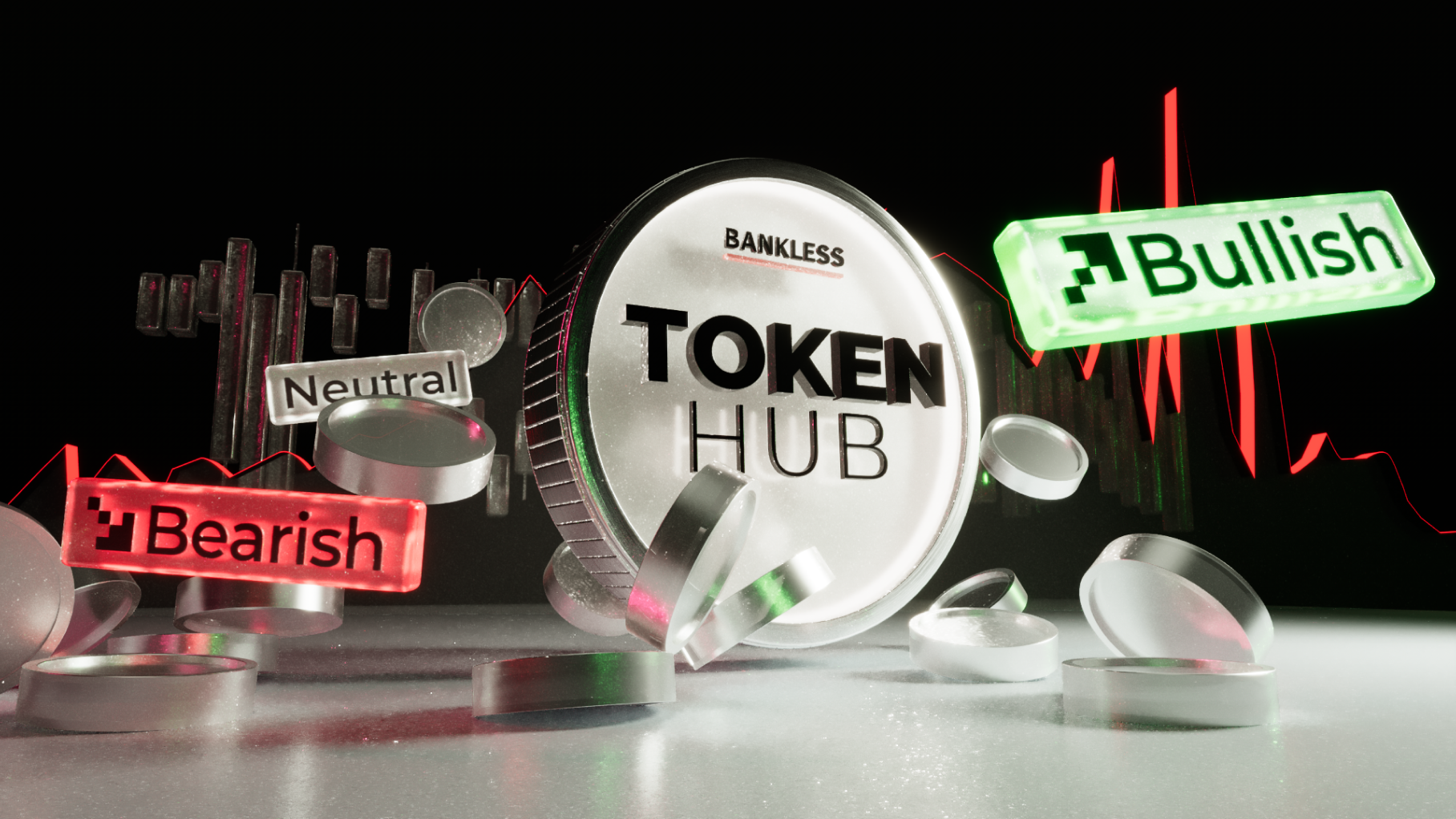 Token Hub features:
List of all tokens our analysts have rated
Fully searchable by token name, rating, and risk rating
Version control so you can browse our historic ratings
Automatic price updating, so we can measure and display performance against ETH and USD
Bankless Bags holdings, pulled directly from our on-chain wallets
Citizen holdings, pulled periodically from all wallets that Citizens have connected to Bankless
Ability to watchlist your favorite tokens
Ability to upvote tokens
Community driven ratings