Podcast
Pet3r Pan | Layer Zero
Exploring the Human Side of Ethereum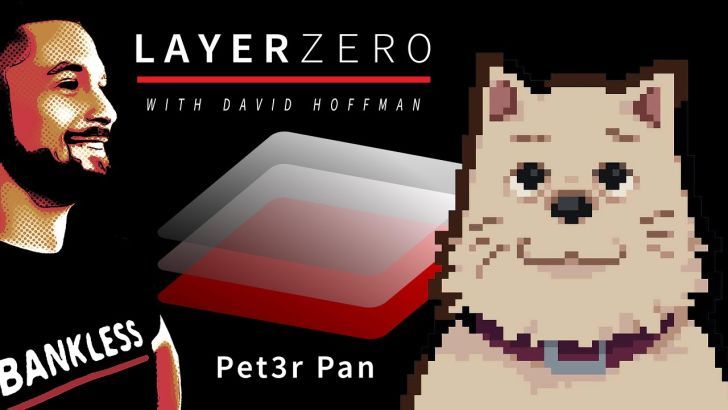 Zerion is your gateway to the Metaverse. All-in-one stop for DeFi and NFTs!
---
Pet3r Pan got into crypto around 2017, writing his Before Bitcoin series and finding his way into the Ethereum community. As a core member of the movement, Pet3r is one of the earliest DAO pioneers as a champion of Metacartel.
This conversation revolves around the power of curating people and projects. Metacartel has instantiated itself as a loose-ish collective of certified 'good people.' Trust, positive sum personalities, and vibes are all forms of capital under this new paradigm. It's pretty cool.
---
Listen to podcast episode | iTunes | Spotify | YouTube | RSS Feed
---
Bankless Sponsor Tools:
💰 GEMINI | FIAT & CRYPTO EXCHANGE
https://bankless.cc/go-gemini​
💧LIDO | DECENTRALIZED STAKING
https://bankless.cc/Lido
👻 AAVE | LEND & BORROW ASSETS
https://bankless.cc/aave
🦄 UNISWAP | DECENTRALIZED FUNDING
https://bankless.cc/UniGrants
---
RESOURCES
---
🏴 JOIN THE NATION 🏴
Subscribe: Newsletter | iTunes | Spotify | YouTube | RSS Feed
Follow:  Twitter | Instagram | Reddit | TikTok | Facebook
---
Not financial or tax advice. This newsletter is strictly educational and is not investment advice or a solicitation to buy or sell any assets or to make any financial decisions. This newsletter is not tax advice. Talk to your accountant. Do your own research.
---
Disclosure. From time-to-time I may add links in this newsletter to products I use. I may receive commission if you make a purchase through one of these links. Additio