Article
NFTs Are Coming to Aave
DeFi lending giant Aave is embracing NFTs as collateral!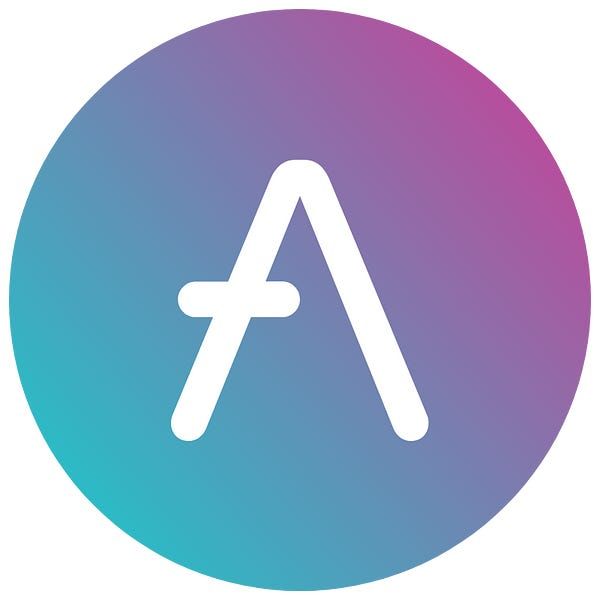 Dear Bankless Nation,
With +$12 billion USD secured by its smart contracts, Aave, a borrowing and lending protocol, is handily DeFi's largest project currently.
That's why heads turned last week when Aave's leadership signalled they were working on integrating NFTs as a supported collateral type!
The development is just the latest indication that NFTs are taking root in the heart of DeFi. Yet how will the integration work?
No worries — we can surmise the answer from publicly available info. Let's dive in accordingly and get a sense of what we can probably expect from Aave on NFTs 👻
-WMP
---
Aave Eyes NFTs
Last month, we saw a paradigm shift in decentralized finance. That's because the ecosystem's most popular decentralized exchange, Uniswap, released its V3 system, which notably became the first DEX to express its pools' liquidity provider (LP) positions as NFTs.
Indeed, a Uniswap V3 NFT is akin to a digital deed representing a unique Uniswap LP position — say $1,337 USD worth of DAI-USDC liquidity provided at the $0.99-$1.01 price range and within the 0.05% fee tier. The idea? Namely offering LPs incredible capital efficiency.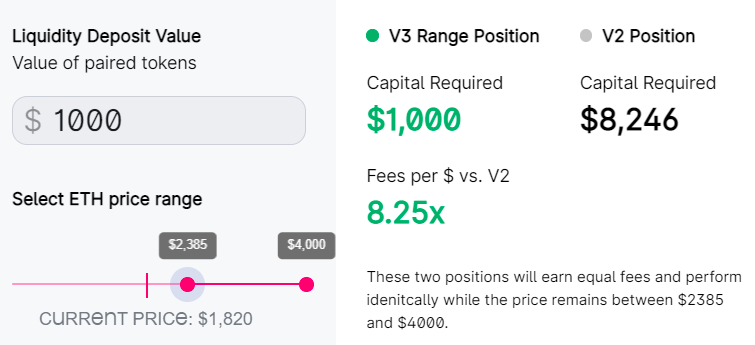 With previous versions of Uniswap, though, everyone deposited under the same general conditions, so V2 LP positions were and are fungible and represented by ERC-20 tokens — 10 DAI-USDC V2 LP tokens are interchangeable with any other 10 DAI-USDC V2 LP tokens, just like the US dollar in my pocket is interchangeable for the US dollar in yours.
Such fungibility fosters liquidity, which in turn makes these ERC-20 LP tokens easily usable in DeFi. For example, Aave recently launched an AMM Market that's designed to let users borrow crypto against their ERC-20 LP tokens.
Things get a little trickier now with Uniswap V3 NFTs since many are not interchangeable — my DAI-USDC LP position doesn't readily match up with yours, right, if you've set different price range and fee parameters!
Yet the new LP NFT paradigm is hardly going to stop DeFi's giants from doing what they do best, which is innovating. This reality was on full display last week when Stani Kulechov, the founder of Aave, revealed the popular DeFi lending protocol was  embracing NFTs as collateral. The first-of-its-kind integration is a big deal considering Aave is literally the biggest dapp in DeFi right now!
How will Aave's NFT integration work?
We just have Kulechov's aforementioned tweet to go off of for now, yet we can already generally infer how Aave's NFT meld will work.
Due to Uniswap's major prominence in DeFi, my low-hanging fruit assumption is that Aave will start out by supporting Uniswap V3 LP NFTs as collateral. As such, we have a big insight into what we can expect via the "Introducing Uniswap V3" blogpost, which the DEX's team published back in March:
"As a byproduct of per-LP custom price curves, liquidity positions are no longer fungible and are not represented as ERC20 tokens in the core protocol. [...] Instead, LP positions will be represented by non-fungible tokens (NFTs). However, common shared positions can be made fungible (ERC20) via peripheral contracts or through other partner protocols."
Alas, the key phrase here is common shared positions. So this means Uniswap V3 LP positions that are from the same pool (e.g. DAI-USDC), within the same fee tier (i.e. 0.05%, 0.30%, or 1%), and within the same price ranges.
What remains to be seen is the actual specifics of how Aave will handle and facilitate such common shared positions, but it's precisely these shared positions that will provide an avenue for the lending protocol to readily offer liquidity and services around the underlying NFTs.
Moreover, as NFTs continue to proliferate throughout DeFi, it's reasonable to assume that Aave will add support for more NFTs beyond Uniswap V3 in time. The DeFi x NFT scene may be in its early days, then, but things are shaping up for it to blossom much further from here.
---
Action steps