Article
NFTs and Time-to-Fun
How long until users start enjoying an NFT project? It matters a lot!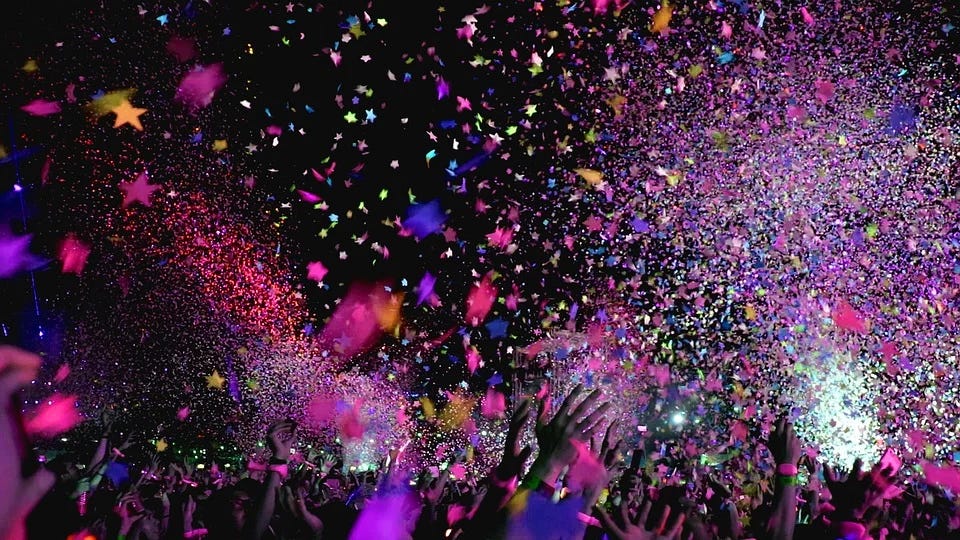 Dear Bankless Nation,
Ever heard of time-to-fun?
It's a metric used in the gaming industry to describe how much time passes until a player starts getting to a game's actual fun stuff.
I think this metric can be really useful for the NFT ecosystem, and not just for NFT games!
Let's dive into what I mean in today's Metaversal 🕹️
-WMP
---
NFTs and Time-to-Fun
In many cases people come to the NFT ecosystem and stick around because they believe in its values, e.g. that it's good for world freedom to foster open and programmable infrastructure for creatives.
Others arrive because they're interested in new kinds of entertainment and new kinds of economic opportunities.
At the end of the day, most folks from both these types of stakeholders won't be super interested in the inner technical intricacies of NFTs. Rather, they'll mainly be interested in whether they work and can be readily used. It's akin to smartphones — most people don't really care about or know what's going on under the hood of their devices, what matters is that the phones work and are easy to use.
All that said, I think the way to continue winning the world over to NFTs isn't by focusing on the nuts and bolts of the tech. Rather it'll come easiest by highlighting that NFTs work really well toward many promising use cases, right. Those of us already established in the NFT ecosystem have to live up to our side of this by continuing to make our projects that much easier and that much more enjoyable to use.
As such, one powerful thing I think NFT projects can do to help here is to keep optimizing for time-to-fun, i.e. how long it takes for users to start enjoying themselves after launching an app or navigating to a website.
Who does time-to-fun well
The early Web3 infrastructure that facilitated Ethereum's NFT boom has been clunky in places, so it's no secret to NFT projects that improving UX in general will be key going forward. However, there are some teams who've already done a great job at providing users with the possibility of quick time-to-fun experiences, and they're worth highlighting.
Cryptovoxels
Ethereum virtual world project Cryptovoxels scores really well when it comes to time-to-fun.
Why? Because all you need is a parcel's URL, and then you can jump straight in and explore that build and join meetups with a guest avatar. That means there's no real learning curves needed to conquer just to get started as a visitor!
Avastars
On-chain generative avatars project Avastars also provides a good time-to-fun experience via its "Discover" page.
Navigate here and you can instantly start scrolling the Local Feed and hunting for unique Avastars that are generated directly in your browser. If you find some you think will be popular, you can consign them to a Global Feed where you'll earn a finder's fee if other collectors buy any of your curations. To do so, you only have to sign an approval transaction.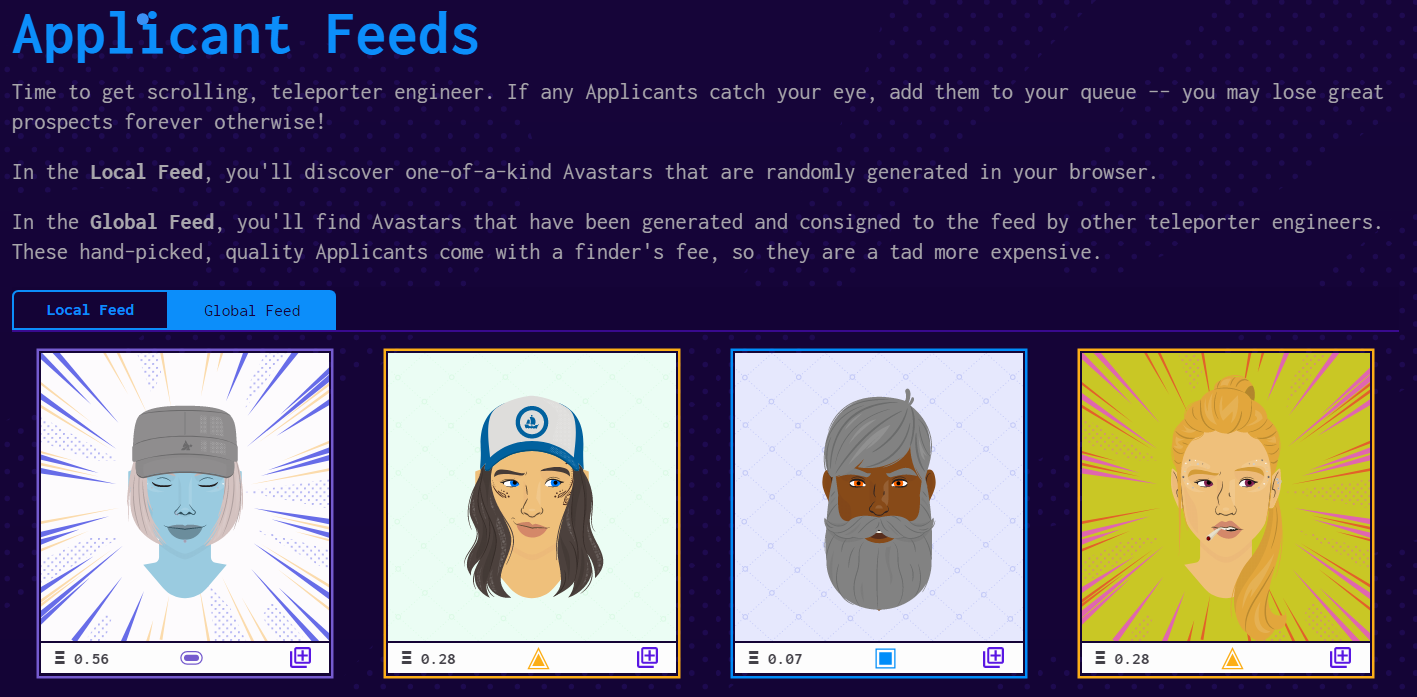 Showtime
Showtime is an NFT social network that makes it easy 1) to curate galleries of your created and collected NFTs, and 2) to explore and comment on the galleries of other NFT users.
All you have to do is plug in your wallet addresses to start managing your profile, or you can use the project's search bar to explore other peoples' profiles.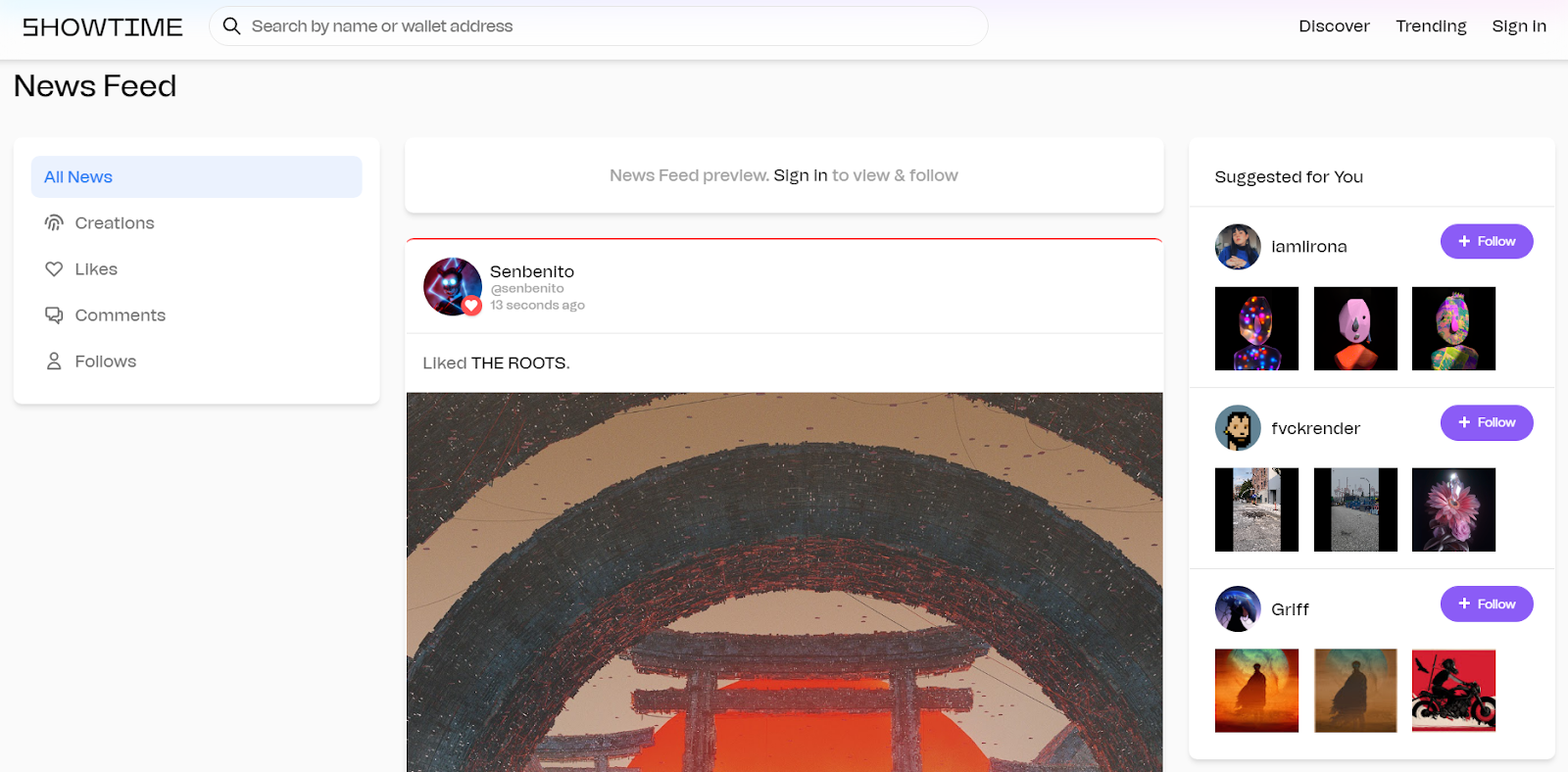 Conclusion
If we make time-to-fun one of our lodestars in the NFT ecosystem, we'll be in great shape. And I do think UX is steadily improving in general in our space, so we're definitely pushing forward in the right directions. We just have to keep pushing to continue making great, user-friendly experiences around NFTs.
---
Action steps
👩‍🔬️ Pick out a few NFT projects to try and clock how long it takes until you start enjoying yourself when you're using them. What sorts of things worked smoothly, and what didn't? Feel free to share in the comments below!