Podcast
Merge vs. Macro with Travis Kling
Travis Kling is the founder of Ikigai Asset Management, and on today's State of the Nation, we're tackling the biggest trade of the year.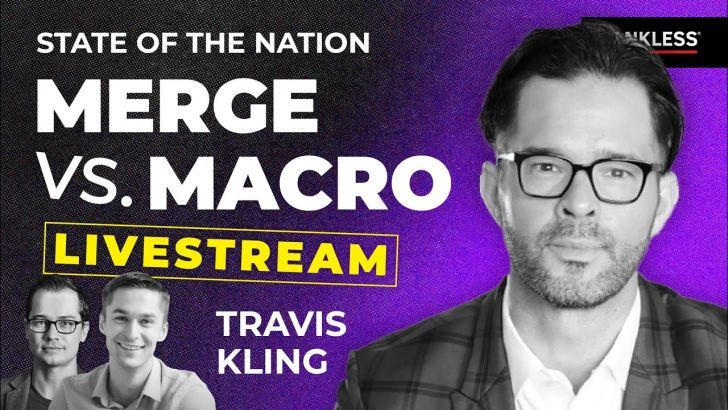 While the global market fundamentals crumble, the Ethereum ecosystem looks primed to make history with a successful transition to Proof-of-Stake.
What does this mean for crypto? How is a seasoned investor going to take advantage of a chaotic 2022?
---
TIMESTAMPS
0:00 Intro
7:00 Is Travis Kling Bearish?
12:30 Macro Outlook
21:05 Decade-Long Bullish
29:40 The Bitcoin Narrative
36:00 The Undercollateralized Contagion
45:22 DeFi Holds Up
51:00 The Ethereum Ecosystem
56:15 Monetary Policy Assurances
1:01:50 Merge vs Macro
---
RESOURCES
Travis Kling
https://twitter.com/Travis_Kling
Ikigai Asset Management
https://www.ikigai.fund/