Article
Getting Ahead of the NFT Curve 💎
Major CryptoPunks and Beeple news, Avastars is back, old NFTs are being rediscovered, & more!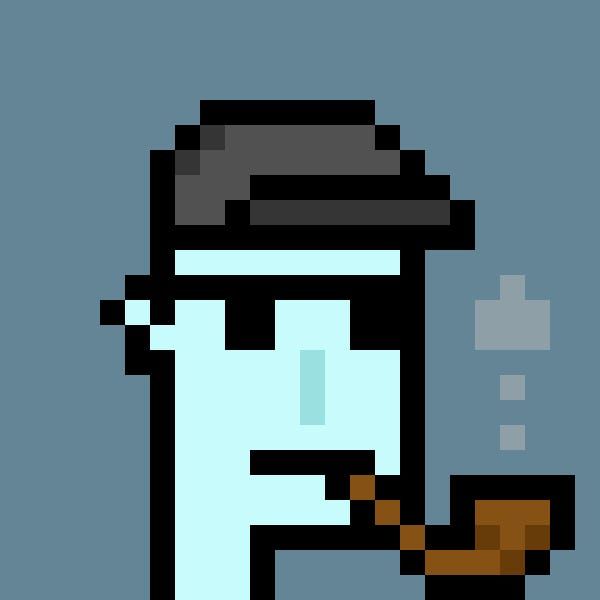 Dear Bankless Nation,
It seems like everyone is doing their homework on NFTs now.
Indeed, whether it's mainstream people diving in after hearing about Beeple's triumphant NFT auction at Christie's this week, or NFT veterans digging into previously forgotten but rediscovered projects like Cryptocats and MoonCats, lots of folks are studying the NFT ecosystem like never before.
Our edge is that we're here, we're early, and we're getting ahead of the curve on the promising projects that are trailblazing the way to the future of culture.
So pay attention, hop into some Discords, track NFT conversations on Crypto Twitter, learn as much as you can — it's certainly a terrific time to start sponging up as much NFT information as possible. It's going to come in handy for years to come …
-WMP
---
🏆 Digital Collectibles
CryptoPunk 7804, a rare Alien Punk, sold for 4,200 ETH, or ~$7.5M, this week. It's easily a new standing record for the largest CryptoPunk transaction ever.

Less than a day after the sale of Punk 7804, another rare Alien, Punk 3100, sold for 4,200 ETH too!

Minting for Avastars Gen1 Series 3 has re-commenced.

NFT users just rediscovered two 2017-era NFT projects, Cryptocats and MoonCats.
🎨 Cryptoart
Beeple's EVERYDAYS — THE FIRST 5,000 DAYS NFT sold for +$69M at auction through legendary art auction-house Christie's. The buyer? None other than MetaKovan, a founder of B20. The sale is the third-largest ever made for a living artist!

The artist FEWOCiOUS broke SuperRare's all-time sales record after his piece Overthinking Again sold for 195 ETH on the platform's secondary marketplace ...
Collector 888 bought artist LIŔONA's the#boi for ~149 ETH from FVCKRENDER ...
The cryptoartist persona known as Twisted Vacancy became perceived as exactly that, a persona, after a new exposé reported Twisted Vacancy is a team of +20 people who have plagiarized at least one other artist's work to date.
🕹️ Blockchain Games
Sky Mavis, the team behind Axie Infinity and the Ronin sidechain, are setting their sights on on-boarding "billions of gamers on the blockchain."
DeFi-centric NFT game Aavegotchi just launched its Bazaar P2P marketplace system ...
🌐 Virtual Worlds
"The Metaverse underground has more web-like network effects by using public blockchains and open standards," researcher jin noted this week.
Soon you'll be able to airdrop wearables to everyone attending your Cryptovoxels parcel at a given time so you can "give a collectible to everyone who attends your events."
Decentral Games partnered with gaming giant Atari to build a full-fledged Atari casino in Decentraland.
Gaming platform The Sandbox is already showing us how NFTs are going to be a huge part of the evolving Metaverse.
🛒 NFT Marketplaces
OpenSea co-founder and CEO Devin Finzer just held an AMA with the Bankless team.
Speaking of OpenSea, the Associated Press (AP) just sold its first NFT through the marketplace for +100 ETH.
💎 DeFi x NFTs
---
Action Steps