Article
Discount to Permissionless 2023
Bankless Citizens get a discount to the biggest DeFi party ever thrown.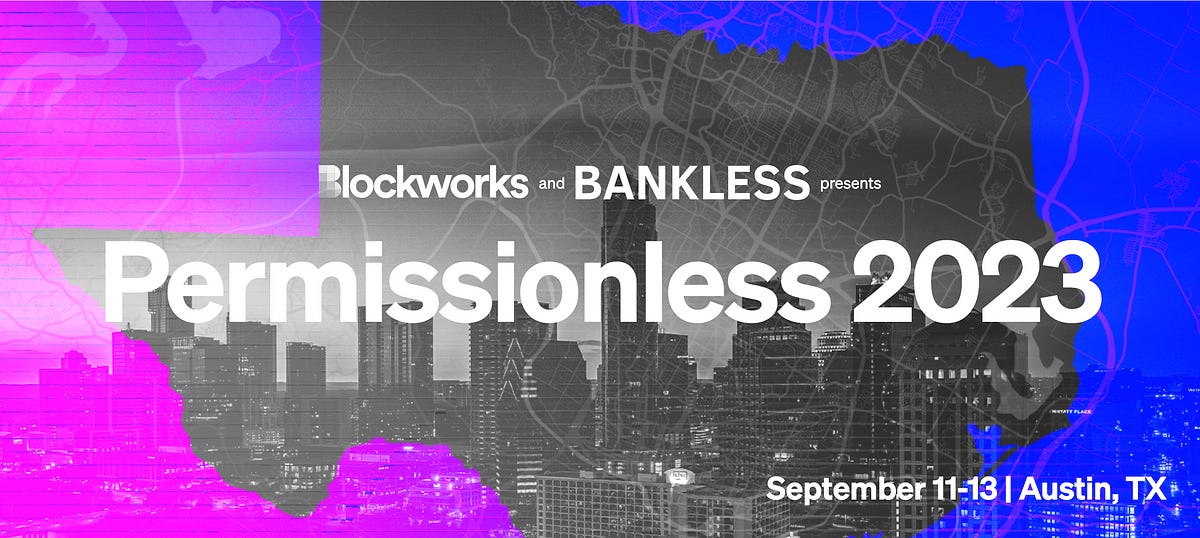 Permissionless is back.
If you're a Bankless Citizen, you get a 30% discount on tickets — details below. Get your ticket now. Prices start at $199 and increase every two weeks.
Seriously. Don't wait.
---
Bankless Nation,
We're teaming up yet again with our friends at Blockworks to put together the biggest DeFi event of the year.
Permissionless is back with a vengeance and we're heading to Austin, Texas on September 11-13, 2023. We'll be bringing together the savviest builders, investors and crypto natives to brainstorm the future of DeFi. We'd love for you to come join us.
Last year, we had a blast meeting so many of our subscribers and putting together a space for members of the crypto community to meet in person, collaborate and share ideas.
David and I are working with the Blockworks team to put together another 🔥🔥🔥 agenda.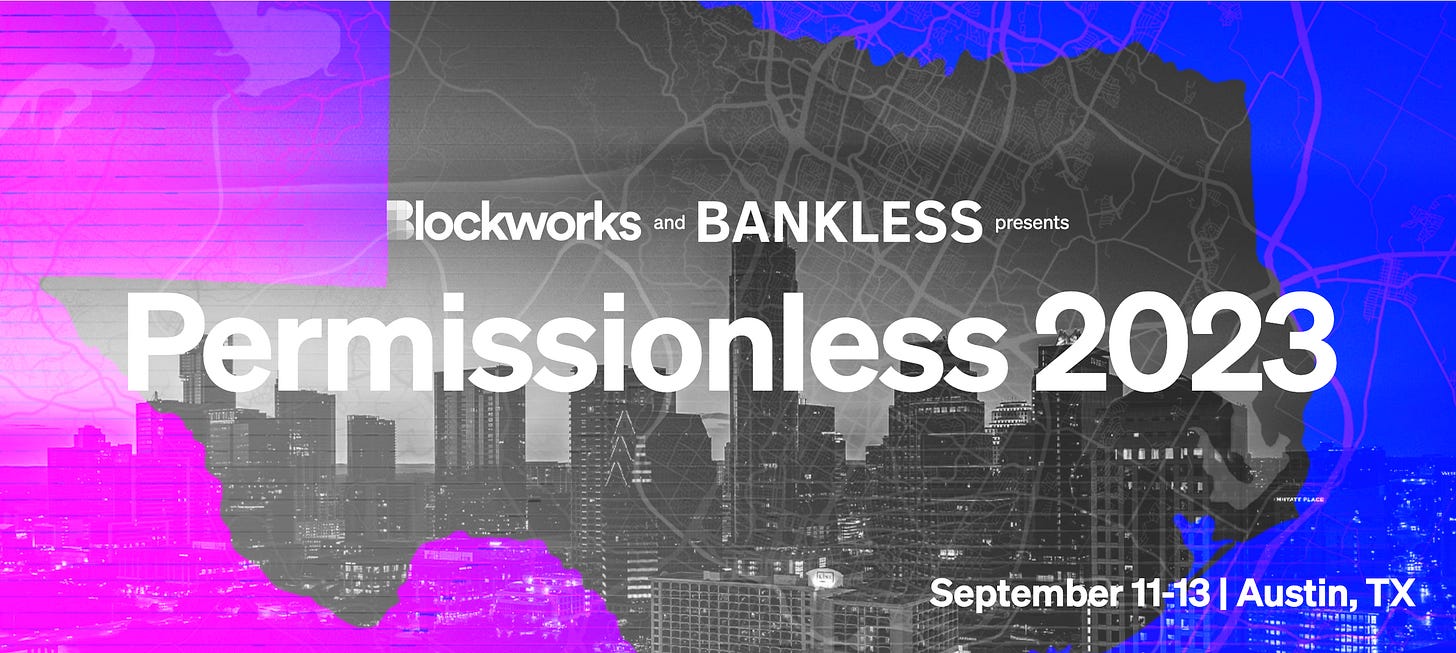 Tickets start at $199, but will increase in price the longer you wait! Every two weeks, 250 tickets unlock. Once 250 tickets are purchased, registration closes and you'll have to wait until the next release.
Same as last year, we've scored an exclusive 30% discount for Bankless Citizens.
---
Exclusive Discount Code
Here's how to get your exclusive Bankless discount for the conference.
Head over to the Permissionless website
Select "BUY TICKETS"
Use Bankless Code: BL30
Let everyone know you're going, and say hey to us in Austin!
Shhhh—don't share the above code
---
It's been a challenging year for the industry, but we're excited to build back stronger and scale the DeFi community with this can't-miss event.
- RSA and David