Newsletter
🎙Danny Ryan | Layer Zero
Exploring the Human Side of Ethereum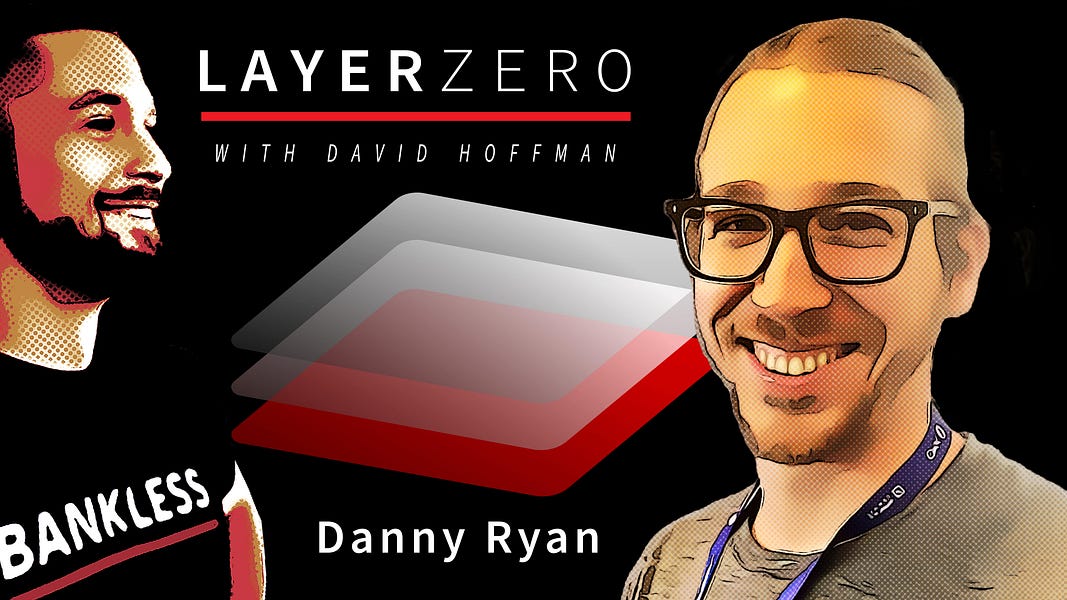 🌞 PoolTogether's V4 Is Launching! Thousands of Prizes, Easy to Get Started 🏊‍♀️
---
Danny Ryan is an Ethereum 2.0 researcher at the Ethereum Foundation, but he is also a cat owner, husband, and outdoors enthusiast. With some of the longest hair in crypto, Danny is solving extremely difficult and important problems at the protocol level for Ethereum. He is a communicator and a thinker—he is technical but also personable.
Danny is a human at the center of this movement, navigating through high-stakes subjective decisions and surrounded by smart, passionate people. This conversation  also covers what it's like working for a protocol. What's it like working without a boss and concrete job description?
Danny's answer? He cares a lot.
---
Listen to podcast episode | iTunes | Spotify | YouTube | RSS Feed
---
Bankless Sponsor Tools:
⚖️ ARBITRUM | SCALING ETHEREUM
https://bankless.cc/Arbitrum
🍵 MATCHA | DECENTRALIZED EXCHANGE AGGREGATOR
https://bankless.cc/Matcha
🔐 LEDGER | SECURE YOUR ASSETS
https://bankless.cc/Ledger
🧙‍♀️ ALCHEMIX | SELF-PAYING LOANS
http://bankless.cc/Alchemix
---
RESOURCES
---
🏴 JOIN THE NATION 🏴
Subscribe: Newsletter | iTunes | Spotify | YouTube | RSS Feed
Follow:  Twitter | Instagram | Reddit | TikTok | Facebook
---
Not financial or tax advice. This newsletter is strictly educational and is not investment advice or a solicitation to buy or sell any assets or to make any financial decisions. This newsletter is not tax advice. Talk to your accountant. Do your own research.
---
Disclosure. From time-to-time I may add links in this newsletter to products I use. I may receive commission if you make a purchase through one of these links. Additionally, the Bankless writers hold crypto assets. See our investment disclosures here.