Newsletter
Crypto Gaming Panel | Loot Squad, Yield Guild, Illuvium
GameFi? Play-to-Earn? Crypto Gaming? Either way, it's the future.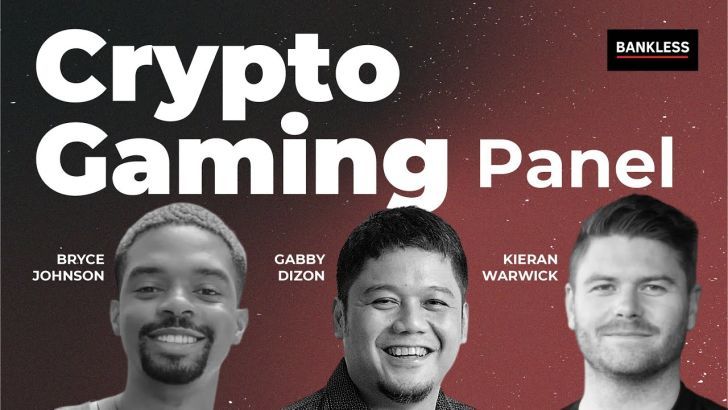 Zerion is your gateway to the Metaverse. All-in-one stop for DeFi and NFTs!
---
The magnitude of crypto gaming is increasingly clear, for those paying attention. For Bryce Johnson of Loot Squad, Gabby Dizon of Yield Guild, and Kieran Warwick of Illuvium, crypto gaming is inevitable.
Existing at the intersection of finance, gaming, and culture, this sector has a gargantuan addressable market. Axie Infinity has tapped into the passion and potential of dedicated communities, building an entire economy around its protocol. As the traditional gaming market flounders, new strides are being taken to revolutionize how we game, how we work, and how we own.
---
🎙️Listen to Podcast Episode | 📺 Watch the Episode
---
Bankless Sponsor Tools:
💰 GEMINI | FIAT & CRYPTO EXCHANGE
https://bankless.cc/go-gemini​
💧LIDO | DECENTRALIZED STAKING
https://bankless.cc/Lido
👻 AAVE | LEND & BORROW ASSETS
https://bankless.cc/aave
🦄 UNISWAP | DECENTRALIZED FUNDING
https://bankless.cc/UniGrants
---
Resources:
---
🏴 JOIN THE NATION 🏴
Subscribe: Newsletter | iTunes | Spotify | YouTube | RSS Feed
Follow:  Twitter | Instagram | Reddit | TikTok | Facebook
---
Not financial or tax advice. This newsletter is strictly educational and is not investment advice or a solicitation to buy or sell any assets or to make any financial decisions. This newsletter is not tax advice. Talk to your accountant. Do your own research.
---
Disclosure. From time-to-time I may add links in this newsletter to products I use. I may receive commission if you make a purchase through one of these links. Additionally, the Bankless writers hold crypto assets. See our investment disclosures here.