Daily Brief
🏴 Coinbase Stock Won't Stop
What's driving the recent $COIN rally?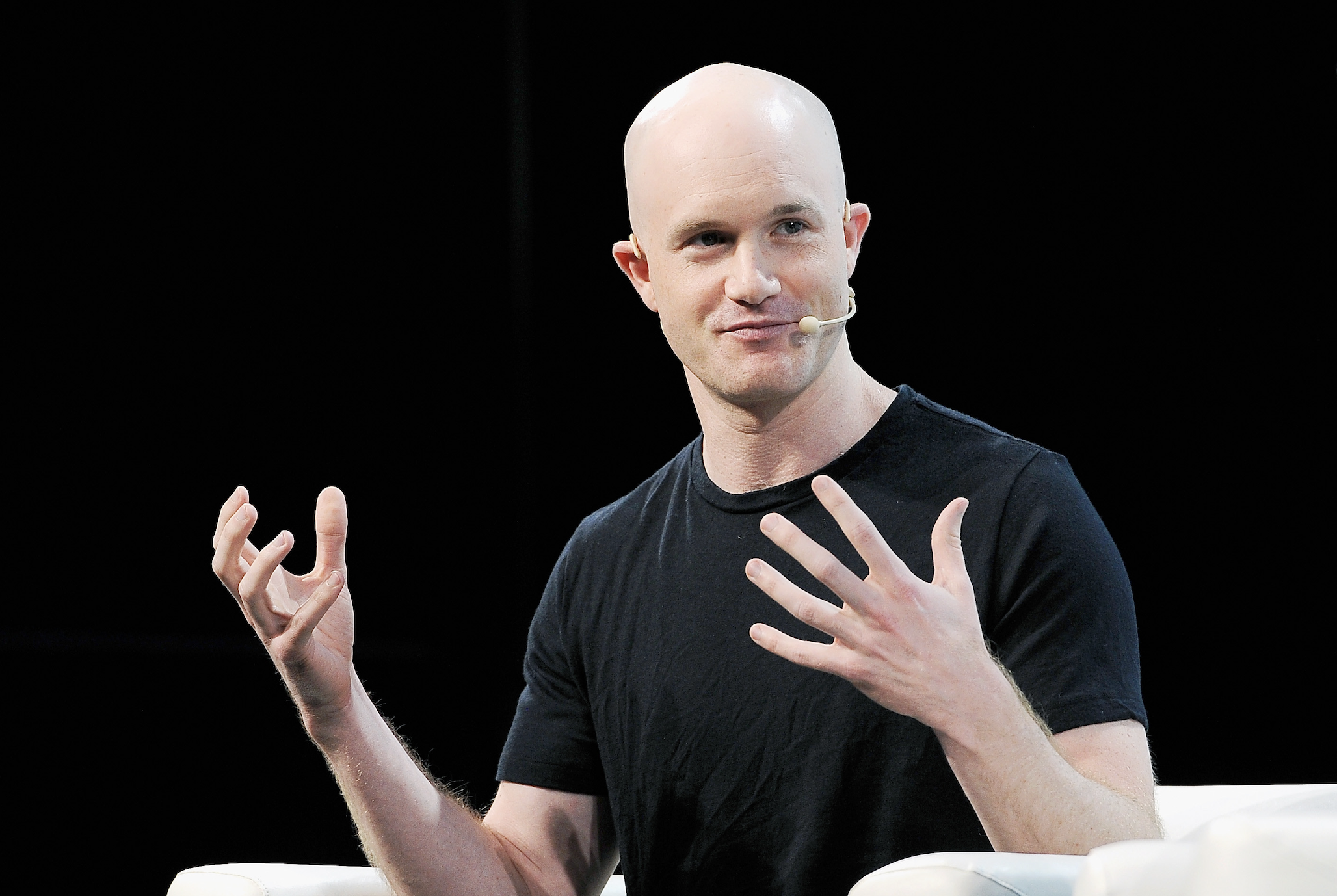 ---
Web3 has a steep learning curve. MetaMask Learn is a free-to-use education platform available in 10 languages to help you get started with basic Web3 topics and concepts.
---
Dear Bankless Nation,
January was huge for crypto. We saw plenty of pumps. One outstanding success story has been Coinbase stock rallying after a truly dismal 2022.
Are we back? What should you do about it? Bankless digs into the details today.
- Bankless team
---
🙏 Together with ⚡️KRAKEN⚡️
Kraken, the secure, transparent, reliable digital asset exchange, makes it easy to instantly buy 200+ cryptocurrencies with fast, flexible funding options. Your account is covered with industry-leading security and award-winning Client Engagement, available 24/7.

👉 Visit Kraken.com to learn more and start your experience today.
---
Is Coinbase stock up only from here?
Bankless Writer: Jack Inabinet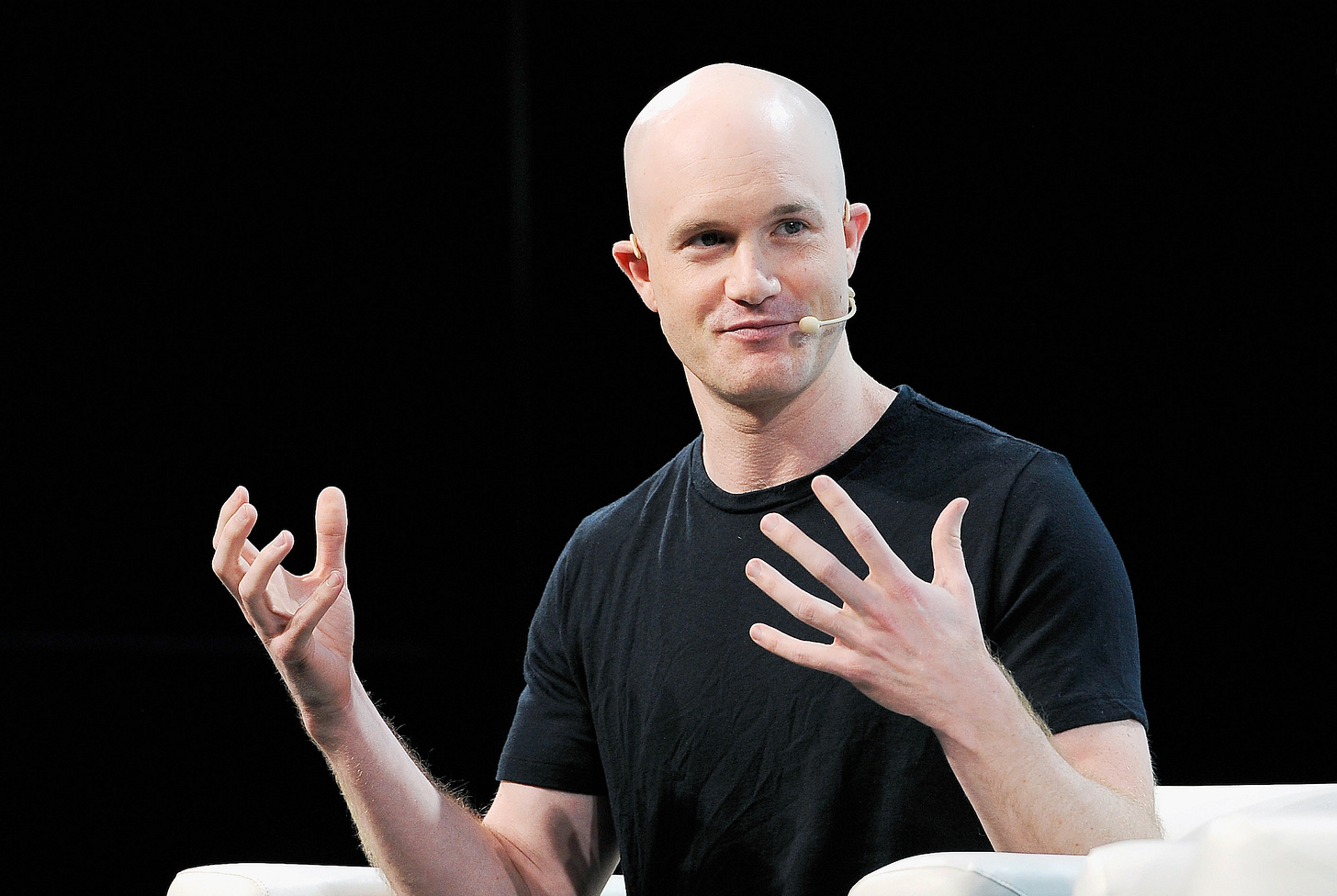 $COIN has been one of TradFi's highest fliers over the past week!
The crypto equity saw a sizable gain of 55% after the Wednesday open. This comes off of an impressive 80% run-up since its local bottom. All in, $COIN is up an eye-popping 179% after touching $31 on January 6!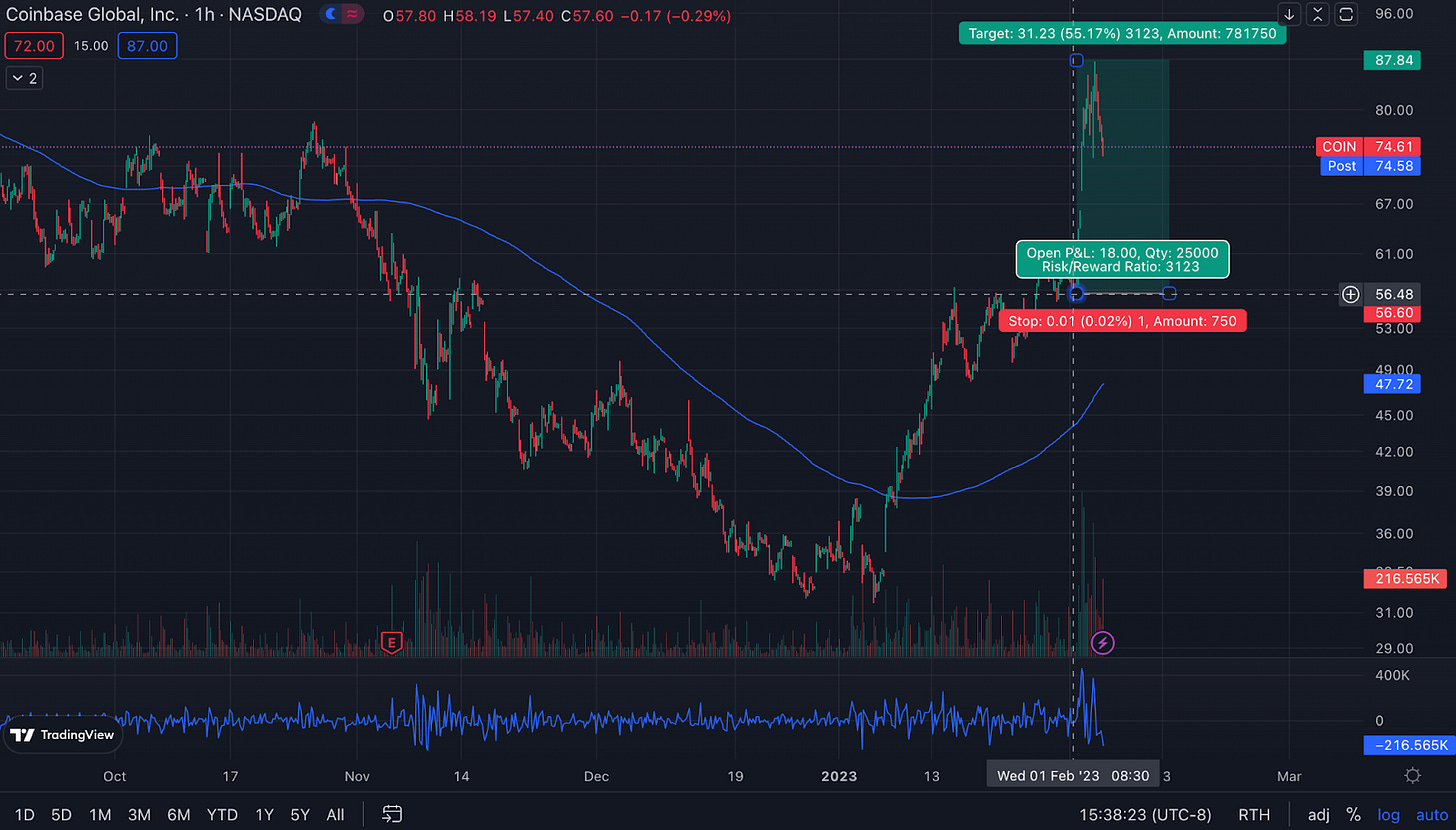 Market participants are all asking the same question: $COIN gud buy?
Brian Armstrong's bags pumped for two primary reasons:
Dovish Fed speak
Positive legal news
Powell Is Doing Slightly Nicer Things
Broader markets (including equities, crypto, forex, and bonds) rallied on non-catastrophic news from the Fed.
An eagerly anticipated 25 basis point increase to the FOMC's targeted Fed Funds rate came to fruition, marking the smallest increase in the overnight lending benchmark since the Fed began fighting against inflation in March 2022.
While "ongoing increases" to the Fed Funds rate will likely be appropriate, the FOMC no longer sees public health or overseas conflicts as major factors contributing to inflation. Chair Powell cited that the disinflation process is underway, yet stated concern for the stickiness of core service inflation excluding housing. Despite disinflation observed in certain categories, Powell noted the cyclicality of commodity-driven inflation and highlighted the Fed's resolve to crush inflation this hiking cycle to prevent entrenched consumer inflation expectations.
While certainly not a green light to bid risk assets, 25 bps in combination with a slightly dovish Powell was more than enough to make Michael Burry rage quit.
Coinbase Lawsuit Dismissal
Markets received the bid and $COIN transformed into a rocketship🚀
Coinbase's outsized gains can be attributed to the dismissal of a class action lawsuit brought against the CEX and its fearless leader, Brian Armstrong.
The suit alleged that the crypto exchange and Armstrong, in his capacity as control-person, violated multiple chapters of the Securities Act of 1933 and Securities Exchange Act of 1934 by failing to register as a broker-dealer and profiting from the sale of unregistered securities.
Central to the plaintiffs' argument was that tokens listed by Coinbase are securities and trade occurred between consumer and exchange, as opposed to a peer-to-peer DEX.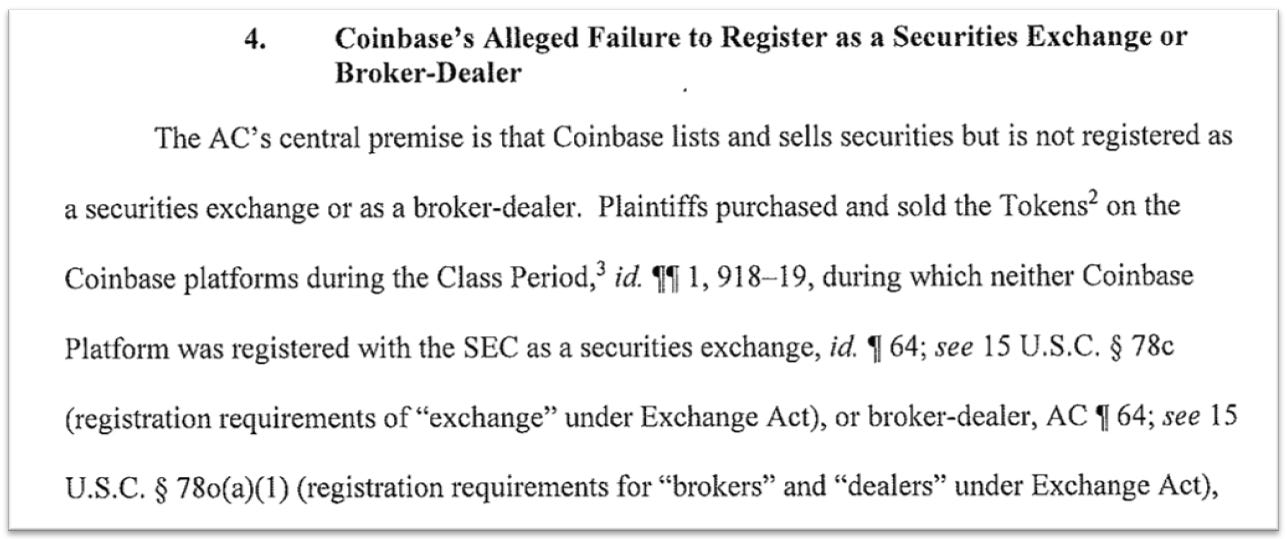 For purposes of dismissal, the Court did not address the issue of tokens being securities. No determination on this classification was made, with the dismissal valid regardless of the security status of instruments listed and traded on the platform.
In its dismissal, the Court noted that revisions made by plaintiffs to the suit "added numerous allegations that directly contradicted their initial Complaint," and that alterations of the Complaint "did not [identify] any concrete amendments or additions, let alone ones that might cure the deficiencies afflicting their Securities Act and Exchange Act claims."
Essentially, the Court's decision upheld the Coinbase user agreement that paints the exchange as an agent of users and maintains that the firm does not have any claim, title, or other interest to digital assets custodied by or traded on the platform.

Smash the Bid?
I know what you are wondering, anon: is $COIN a buy?
We hesitate to say yes…
Powell reserves the right to reverse course and raise rates more aggressively than anticipated at the first sign of increasing or stubborn inflation.
No information regarding the changes to terminal Fed Funds rate projections was provided. SEP dot plot projections will be updated at the next FOMC meeting in March.
The dismissal of the suit did not provide clarity on the regulatory classification of tokens.
The Complaint was dismissed without prejudice in state court.
Coinbase faces multiple other class action lawsuits in various jurisdictions.
SEC v. Wahi remains pending. This criminal prosecution charges a former Coinbase manager and collaborators with insider trading; a guilty verdict likely provides the SEC a backdoor to regulating tokens as securities.
Don't get me wrong, Coinbase remains at generational buying levels!
FTX, a major Coinbase competitor, is no more. Not simply an exchange, Coinbase provides digital asset staking solutions, liquid staking derivatives, institutional custody solutions, non-custodial wallet products, integrated DeFi accessibility in-app and much more.
There's always a but, however. If you are concerned about immediate volatility, $COIN is not your friend!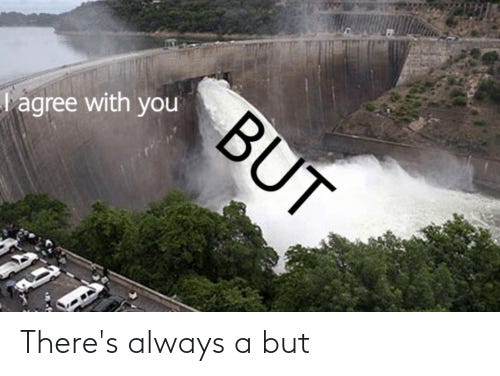 The future direction of monetary policy remains clear as mud and a host of legal issues still encumber Coinbase. Additionally, $COIN may be overbought after the dismissal of the lawsuit. In today's era of technology enabled 24/7 at-your-fingertips trading, markets are increasingly volatile, with more traders attempting to capitalize on informational asymmetries than ever before.
Liquidity in markets remains thin, giving event-driven volatility the ability to move markets to the extremes. While Coinbase may be an attractive buy on a longer-term basis, additional downside may yet to be realized.
Did you hear those rumors that Coinbase may be deprecating its NFT marketplace?
While they are (currently) unsubstantiated, when taken in combination with recent layoffs, the path ahead is not all sunshine and roses for Coinbase.
The dismissal of the suit did not substantially change the fundamentals of investing in $COIN and should not factor into your investment thesis! If you are a long term investor willing to shoulder volatility, December was your time.
At current prices, there is substantial risk of entering at a local top.
Remember: FOMO is not your friend, don't ape, and DYOR! If you are looking to scoop up a bag for yourself, may we suggest waiting for a pullback?
---
MARKET MONDAY:
Scan this section and dig into anything interesting
Market Numbers 📊
*Data from 2/6 7:00 am EST (DeFi Index = $DPI, NFT Index = $Blue-Chip-10)
Market Opportunities 💰
Yield Opportunities 🌾
What's Hot 🔥
Money reads 📚
Governance Alpha 🚨
---
Trending Project: Lyra Finance📈
Analyst: Ben Giove
Ticker: LYRA
Sector: DeFi - Options
Network: Optimism, Arbitrum
FDV: $140.6M
Hotness Rating: 🔥🔥🔥🔥
Lyra is a decentralized options protocol live on Optimism and Arbitrum. Lyra enables users to write and/or trade puts and calls through its newly upgraded AMM, Newport. Lyra is governed by the LYRA token, which can be staked to earn emissions, boosted rewards when providing liquidity, and rebates for trades.
Lyra initially deployed on Optimism, and used Synthetix to hedge out exposure to price fluctuations (delta-hedge) for liquidity providers in the AMM. On January 31st, Lyra went multi-chain by deploying Newport on Arbitrum. Newport makes several key improvements relative to Lyra's V1 (known as Avalon) by allowing options in the AMM to be partially collateralized with stablecoins, rather than the underlying spot asset. These design choices improve capital efficiency, returns for LPs, and leads to tighter spreads for traders.
Newport utilizes GMX on for delta-hedging on Arbitrum, though it can theoretically be integrated with any perpetual exchange due to its use of stablecoins as collateral. The protocols ETH MMV (market-maker vault where users provide liquidity) currently holds $8.5M in liquidity, and has facilitated $5.1M in trading volume since launch.
The price of Lyra has soared 202% against USD and 167% against ETH since the proposal to deploy Newport on Arbitrum went live on November 24. This includes an increase of 24% and 15% vs ETH and USD respectively since the Arbitrum deployment went live on January 31.  While some of the rally can of course be attributed to the broader rise in crypto prices during this time, it does suggest that the market was excited by the growth prospects brought about by Lyra's multichain expansion.
Hotness Rating (🔥🔥🔥🔥/5): Lyra has gone multichain by deploying its Newport AMM on Arbitrum. While competition in the L2 options landscape remains fierce with protocols like Dopex, Premia, Numeon, IVX and others vying for market-share, the upgrades brought about by Newport should make Lyra highly competitive with these alternatives and help power future growth for the protocol. Investors looking for L2 exposure should keep LYRA on their radar.
---
Meme of the Week 😂
---
Job opportunities 🧑‍💼
Browse more roles (or add your own) at the Bankless Jobs Board
---
Action steps
🤑 Execute any good market opportunities that you saw
---
🙏 Thanks to our sponsor KRAKEN
👉 Kraken has been on the forefront of the blockchain revolution since 2011 ✨