Article
Bonus: Codefi Release Notes
My release notes on CodeFi's DeFi risk scoring system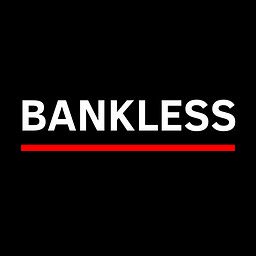 Dear Crypto Natives,
Exclusive release notes for Bankless members…
Sometimes exciting things come across my desk and I want you to be first to know about them. Codefi's release just now of their DeFi Scoring system is one of those things—below are my release notes.
- RSA
---
Codefi Release Notes
What:
Codefi is releasing a big update to its DefiScore which provides a quantitative risk score for money protocols like Compound, DyDx, Fulcrum, and Nuo
Where:
https://defiscore.io/
When:
Just now (October 30, 2019)
Level up assignment:
Take a look at the scores—do you think they capture the risk accurately?

Why is this important?
It's difficult for users to quantify the risks of depositing funds into a money protocol today. Is the code safe? Has it been audited? What's the likelihood that I lose my funds? Most users don't have the time or proficiency to make these assessment. The lack of a quantitative risk scoring system limits the growth of open finance.
Codefi's release gives money protocols a score. They've put together an open framework to quantify the risk of each protocol using objective measures of smart contract security, openness of code, collateral, liquidity, and regulatory risk.

Lending DAI? According to the current score, Compound is less risky than Fulcrum, and both are less risky than Nuo.
Notes on the release:
This is a great first attempt at quantifying risk but I expect the scores to change as weightings shift and other factors are added—an alpha work in progress

They're missing things like centralization risk (e.g. does Compound have the ability to make changes to steal funds?) and oracle risk (biggest risk vector imo), but they plan to add these in the future

Yes, they'll expand beyond there four lending protocols—I'd love to see Maker, Synthetix, Uniswap, Dai, in a future version

They'll be releasing an api which means these risk scores could be displayed next to returns in DeFi aggregator apps like InstaDapp and wallets like Argent 🔥

If a risk scoring system like this picks up, whoever governs it would have quite a bit of influence and power—imagine the effects of downgrading a protocol like Maker? You become DeFi Moody's

This risk system is open source and they're looking for contributors so jump in if you can help—I hope the community will shoot holes in it—a great sign of progress

Final Thoughts:
Money protocol risk is always top of mind for me. Because I want us to be risk savvy crypto natives. And also because we won't scale this open financial system to the world until we can adequately measure risk.
So the release of a risk scoring project like this is a big deal. Not because it's perfect. But because it moves the conversation forward about how to measure risks in our money protocols.
Baby steps…yes. But this the path to getting our crypto money system ready for the world.
Note: all scores are very early—don't depend on them to make investment decisions. DYOR, the scores are not investment advice.
---
👉Send Bankless a DAI tip for today's issue
---
Not financial or tax advice. This newsletter is strictly educational and is not investment advice or a solicitation to buy or sell any assets or to make any financial decisions. This newsletter is not tax advice. Talk to your accountant. Do your own research.
---
Disclosure. From time-to-time I may add links in this newsletter to products I use. I may receive commission if you make a purchase through one of these links. I'll always disclose when this is the case