Article
Beeple Brings the NFT Revolution to Christie's
Cryptoart is going mainstream, and Beeple's leading the way.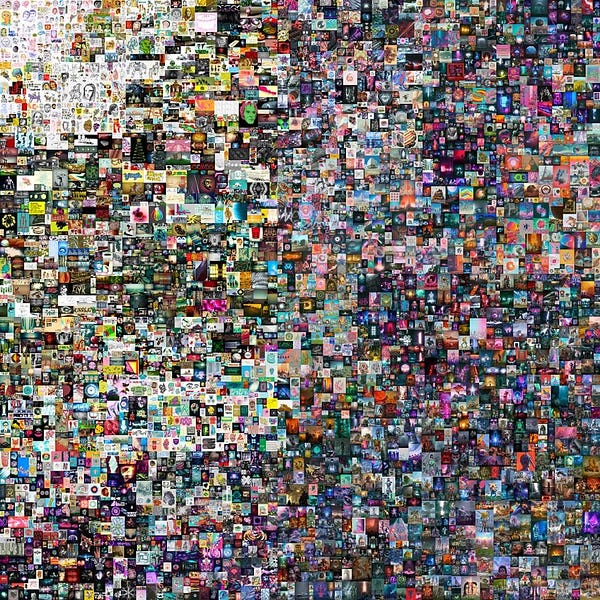 Dear Bankless Nation,
The future of art is powered by NFTs.
That's why one day auction houses and museums will deal with NFTs as regularly as they've dealt with physical pieces in the past. These digital assets will slowly but surely  become the new normal.
So while we're still a ways off from that future, we're starting to see the many paths it will take to get there. Among these routes is having acclaimed artists demonstrate the power of NFTs to the masses, like we'll get in just a matter of days when Beeple auctions his first NFT through Christie's.
This is huge. It's a turning point both for Beeple and for cryptoart, and validation that NFTs are here to stay. The art world's watching now.
-WMP
---
Beeple, a trailblazer of the Everydays art movement, is marking the occasion of his 5,000th daily piece in a row in splendorous fashion with an NFT drop through one of the world's leading auction houses, Christie's!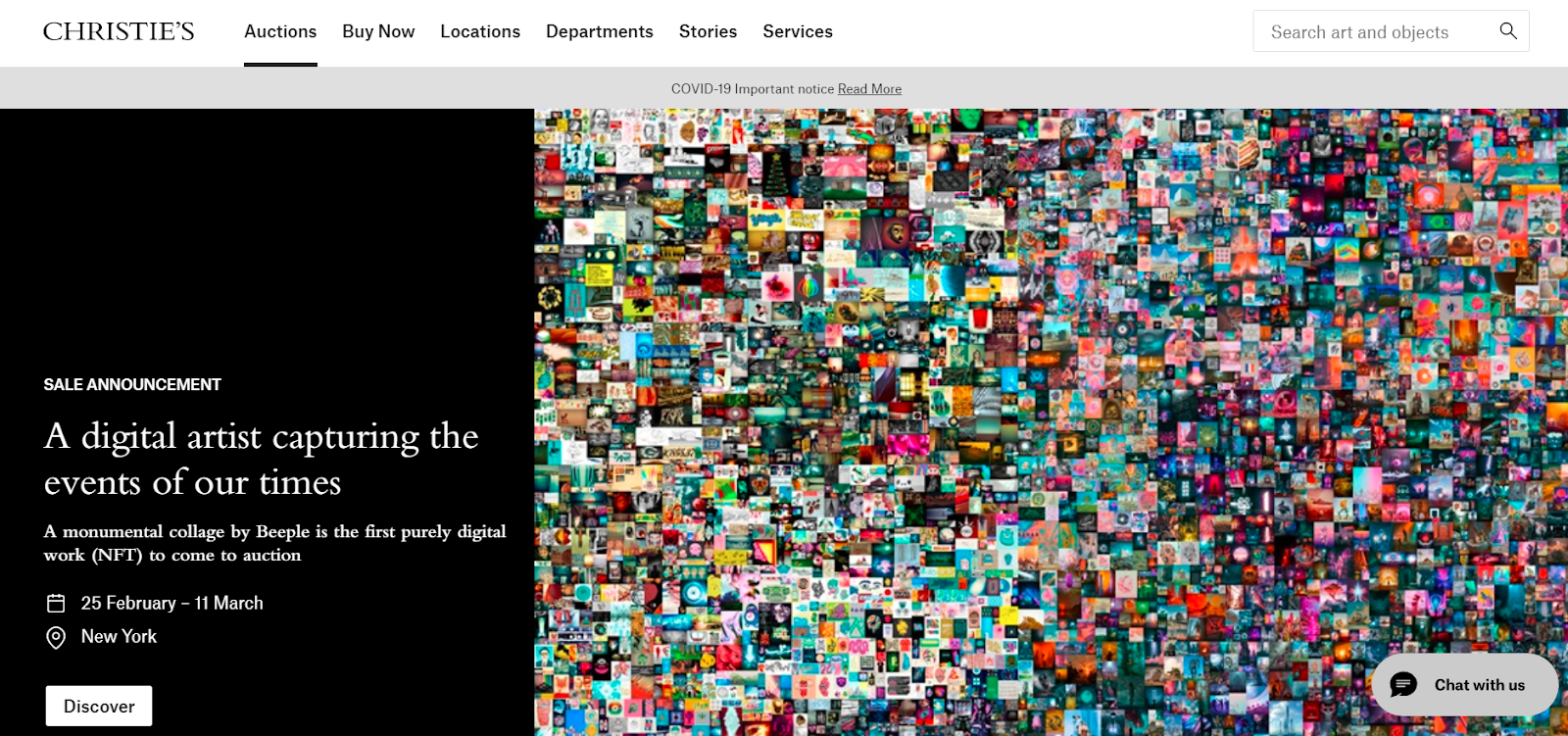 Beeple was a renowned and accomplished artist long before he found NFTs, so his first NFT drops through Nifty Gateway last year experienced explosive demand and vaulted him to near hero status in the NFT ecosystem, which has hailed his experiences as thrilling and high-profile proof that artists can capitalize on their works in new ways via NFTs.
So Beeple's since excitedly taken up the banner of digital assets and will now demonstrate their promise to the mainstream with an NFT auction at none other than Christie's, the world's premiere art business. This is what the beginning of the NFT revolution looks like!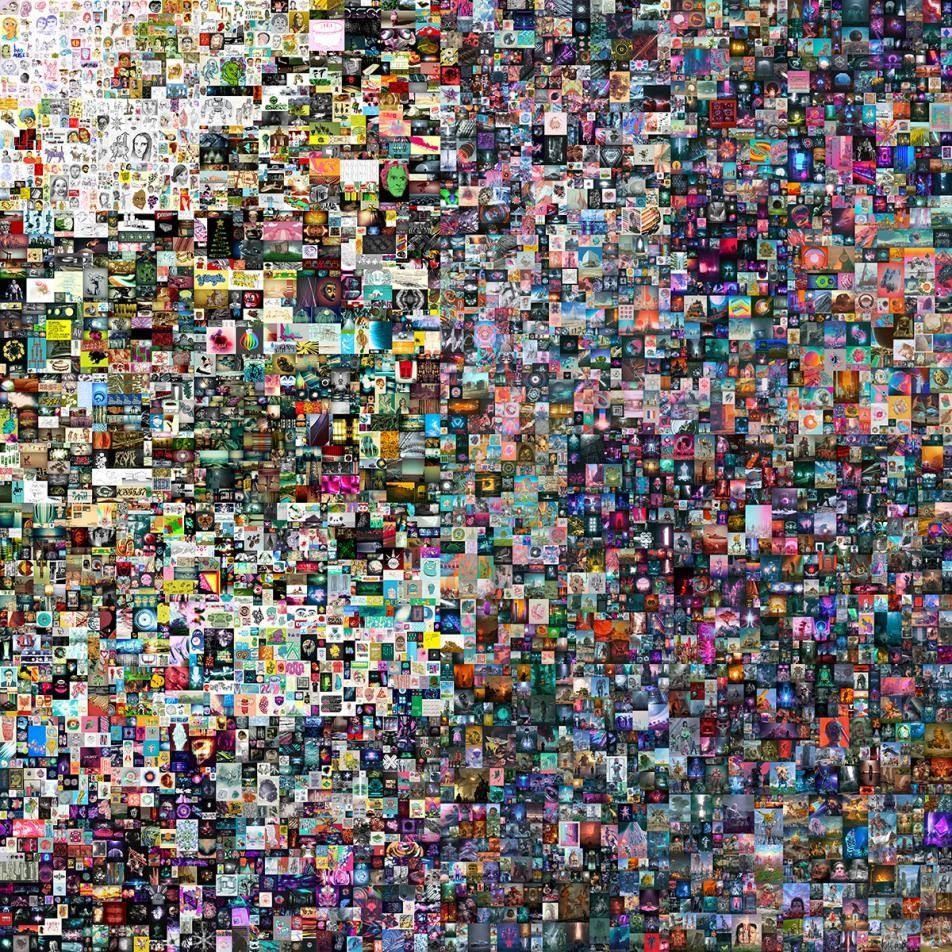 The artwork in question, EVERYDAYS — THE FIRST 5,000 DAYS, is a collage spanning the signature daily works Beeple's created over the last 13 years. The piece's auction will take place as a collaboration with cryptoart platform MakersPlace, whose team Beeple credits with making the event a reality.
Noah Davis, a contemporary art specialist at Christie's New York location, hailed the auction as historic:
"Christie's has never offered a new media artwork of this scale or importance before. Acquiring Beeple's work is a unique opportunity to own an entry in the blockchain itself created by one of the world's leading digital artists [...] We're replacing our typical 'Estimate on Request' with 'Estimate Unknown.' We're breaking such new ground with this piece, your guess is as good as ours."
While Christie's has had one or two previous blockchain-centric releases, Beeple's auction — which will be live from Feb. 25th to March 11th — will easily be the auction house's most high-profile NFT sale to date and should bring NFTs more attention in mainstream art circles.
The auction comes at a time when secondary sales around Beeple's NFTs have been exploding in the NFT ecosystem lately. For example, we've recently seen a +$500k Beeple bundle sale on OpenSea, as well as some of the artist's $1 "The First Drop" pieces sell in the $80k to $100k range on Nifty Gateway.
The takeaways here, then?
Beeple's an incredible artist who's going places, and now an integral part of his artistic journey centers around NFTs. This Christie's auction will be historic and will put NFTs on the map for many people in the mainstream, with the next wave of new NFT collectors now just around the corner. Lastly this creative revolution is obvious and needed, and the tide's already turning in our favor!
---
Action Steps
Navigate to the cryptoart.io Artists page and compare Beeple's NFT volume stats to other leading cryptoartists.