Newsletter
🎙 89 - Institutions are Bullish | Eric Peters
Exploring the Case for Quantum Change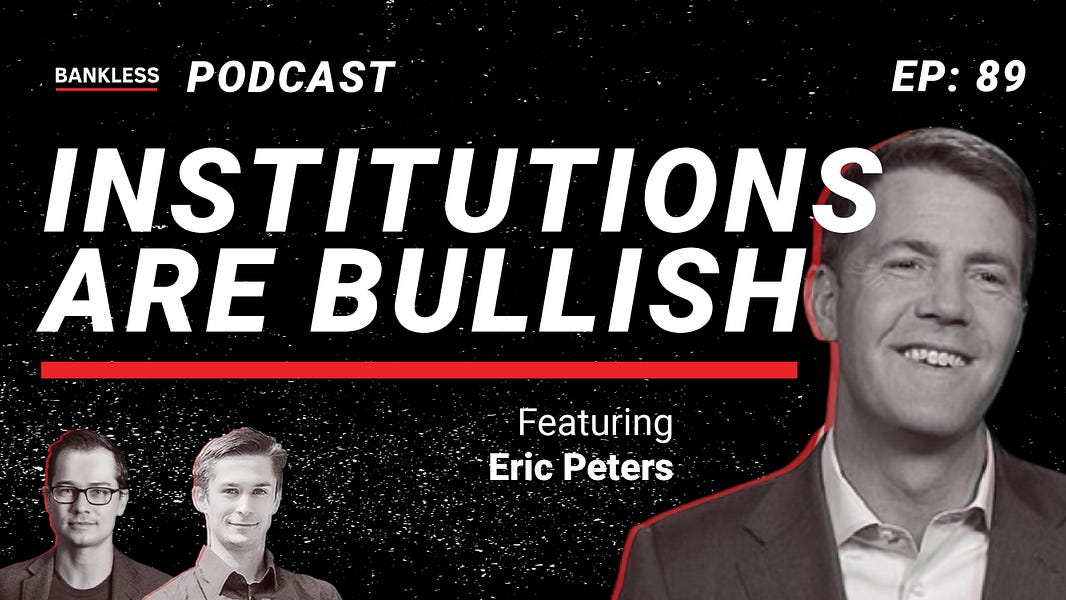 🌞 PoolTogether's V4 Is Launching! Thousands of Prizes, Easy to Get Started 🏊‍♀️
---
Eric Peters is the Founder and CEO of One River Asset Management. In this episode, he joins the Bankless Podcast to bring the perspective of a traditional hedge fund manager into the crypto context. Spending his career in the markets, his insights to the macro environment are vast and inform his investing decisions, and he sees crypto as a pathway to a renaissance – but also to dystopia.
Seeing a 'quantum' level change underway, Eric explores the bumpy road ahead with thoughtful takes on generational gaps, income inequality, and the power of digital assets. Eric's approach is a pragmatic one, addressing the crypto revolution in realistic terms that makes these paradigm shifts feel simultaneously instant and drawn out.
---
🚀 Get this episode's exclusive debrief to hear Ryan & David's unfiltered takes on the podcast.
---
Listen to podcast episode | iTunes | Spotify | YouTube | RSS Feed
---
Bankless Sponsor Tools:
⚖️ ARBITRUM | SCALING ETHEREUM
https://bankless.cc/Arbitrum
🍵 MATCHA | DECENTRALIZED EXCHANGE AGGREGATOR
https://bankless.cc/Matcha
🔐 LEDGER | SECURE YOUR ASSETS
https://bankless.cc/Ledger
🧙‍♀️ ALCHEMIX | SELF-PAYING LOANS
http://bankless.cc/Alchemix
---
RESOURCES
---
🏴 JOIN THE NATION 🏴
Subscribe: Newsletter | iTunes | Spotify | YouTube | RSS Feed
Follow:  Twitter | Instagram | Reddit | TikTok | Facebook
---
Not financial or tax advice. This newsletter is strictly educational and is not investment advice or a solicitation to buy or sell any assets or to make any financial decisions. This newsletter is not tax advice. Talk to your accountant. Do your own research.
---
Disclosure. From time-to-time I may add links in this newsletter to products I use. I may receive commission if you make a purchase through one of these links. Additionally, the Bankless writers hold crypto assets. See our investment disclosures here.