Podcast
57 - Ultra Sound Money | Justin Drake
Justin Drake is a researcher at the Ethereum Foundation and is leading the charge of applied cryptography on the Ethereum network. Last time he was on the podcast, we discussed cryptography as the foundation for what we called 'Moon Math.'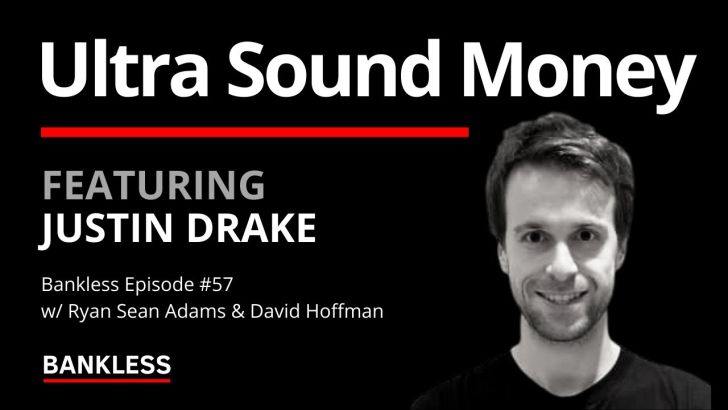 This week, Justin returns to the show to discuss Ethereum's economic engine and how its design decisions (EIP-1559, Proof-Of-Stake, Issuance, etc.) emerges as an incredibly bullish evolution of sound money: Ultra Sound Money.
Last time Justin was on the Bankless podcast, we went in-depth on cryptocurrency's most primitive tools: cryptographic hashes and signatures. He described these as the 'fire and wheel' of cryptography technology. This time, we dive into the specific economic design of the Ethereum network and how it is positioned to expand upon the 'stone-age' cryptography of Proof of Work.
Given Ethereum's expressive capabilities, its future has infinite possibilities in terms of both innovation and development. To explore Ethereum's value proposition as Ultra Sound Money, we use the model of the Ethereum Economic Engine. In this metaphor, the basic energy harnessed is monetary value, stored in the 'engine' battery via tokens. The engine itself is structured by the network's consensus mechanism, Proof of Stake. The engine's efficiency is maximized through the issuance structures proposed in EIP-1559.
All of these components (explored in great detail throughout the conversation) contribute to the concept of ETH as 'Ultra Sound Money.' Soundness describes the degree of efficiency and security in the storage and exchange of monetary value. Economic security, anti-fragility, optimized issuance, efficiency, and scarcity combine to create a robust, maximally effective network. This could be the best episode we've ever recorded. ETH is Ultra Sound Money. Pass it on.
---
RESOURCES: