Podcast
44 - The Bull Case for ETH | Ethereum Community
Discussing the connection between ETH and Ethereum with 3 of our favorite community representatives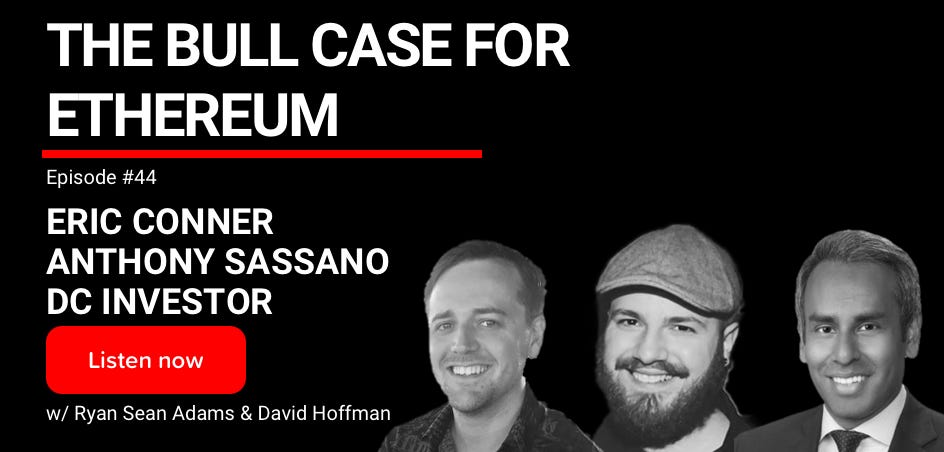 These three gentlemen are close to the beating heart of the Ethereum universe. They all pay attention to undercurrents of what is transpiring in the ecosystem.
What are the factors that contribute to bullishness on the Ethereum economy and ETH the asset?
We ask our guests how they characterize the relationship between Ethereum and ETH, the interaction between scaling Ethereum and EIP1559, as well as the potential for NFTs.
All, of course, underpinned by DeFi applications making the magic happen.
Tune in to hear the bull case for Ethereum from community representatives.
---
RESOURCES