Podcast
📺 DeFi 2.0 Summit | Rari, Olympus, Tokemak, TracerDAO, Alchemix
A Meeting of the Minds Behind 2021's Hottest Protocols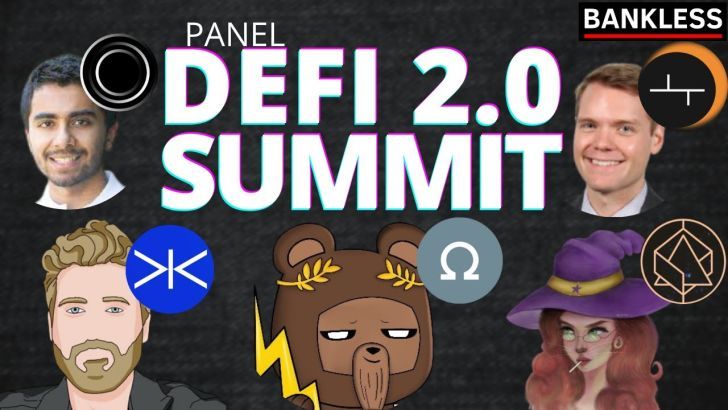 Dharma just rolled out trading on Polygon. From Dollars to Tokens with Zero Network Fee 👀
---
Among these five protocols is over $8 Billion total value locked. But what is DeFi 2.0? What primitives are changing, and where do we go from here?
From liquidity to self-paying loans to permissionless borrowing/lending, these projects intertwine and work to align incentives between protocols and users.
---
🎙️Listen to Podcast Episode | 📺 Watch the Episode
---
Bankless Sponsor Tools:
💰 GEMINI | FIAT & CRYPTO EXCHANGE
https://bankless.cc/go-gemini​
💧LIDO | DECENTRALIZED STAKING
https://bankless.cc/Lido
👻 AAVE | LEND & BORROW ASSETS
https://bankless.cc/aave
🦄 UNISWAP | DECENTRALIZED FUNDING
https://bankless.cc/UniGrants
---
Resources:
---
🏴 JOIN THE NATION 🏴
Subscribe: Newsletter | iTunes | Spotify | YouTube | RSS Feed
Follow:  Twitter | Instagram | Reddit | TikTok | Facebook
---
Not financial or tax advice. This newsletter is strictly educational and is not investment advice or a solicitation to buy or sell any assets or to make any financial decisions. This newsletter is not tax advice. Talk to your accountant. Do your own research.
---
Disclosure. From time-to-time I may add links in this newsletter to products I use. I may receive commission if you make a purchase through one of these links. Additionally, the Bankless writers hold crypto assets. See our investment disclosures here.