Podcast
18 - COMP Growth Hacking DeFi
Talking about DeFi tokens, yield farming, and what's next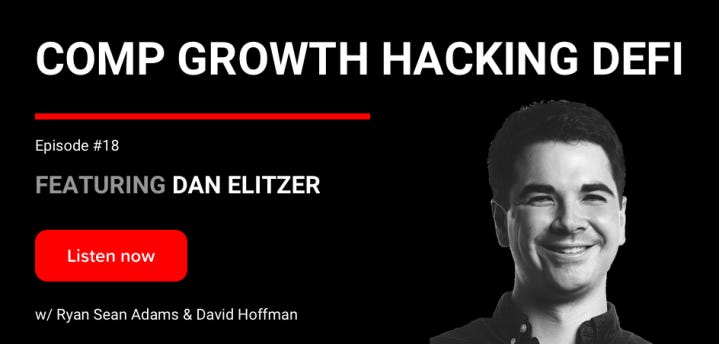 A DeFi token called COMP gained over 900% last week. DeFi going parabolic. What in the world is going on? Are these DeFi tokens real? If they are, is this the start of the another 2017 style bull market?
How much can you money as a yield farmer?
We bring on Dan Elitzer a Venture Capitalist, writer, DeFi futurist, yield farmer and the absolute best person to tell us what's going on.
---
TOPICS
Why COMP went parabolic
Why DeFi tokens are real this time
The spark for the next bull run
DeFi tokens as rocket fuel
Why ETH is getting left behind (so far!)
The best yield farming opportunities
Superfluid yield farming
The downside of DeFi tokens
Where this is taking us next
---
RESOURCES