Podcast
🎙 96 - Web3 Gaming 101 | Amy Wu
5 Ways to Think About the Emerging Crypto Gaming Market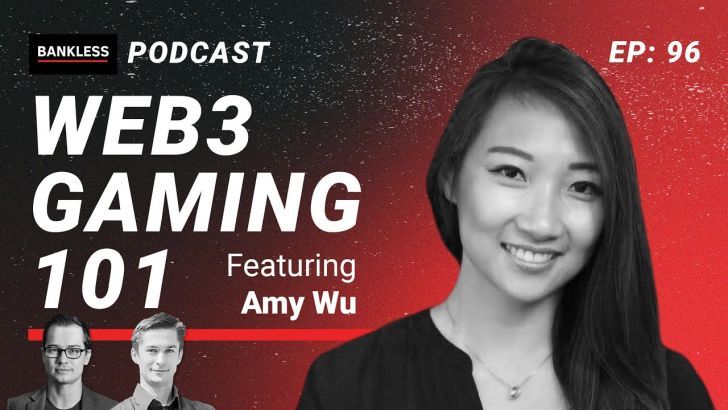 MetaMask upgraded its hardware wallet support! Check out Ledger fixes & Lattice support!
---
What is Crypto Gaming? Why is it important? This is what we explore in this episode with Amy Wu, partner at Lightspeed Venture Partners. This is Crypto Gaming 101.
The Web3 Gaming space is emerging from all sorts of angles, from normies to hardcore gamers to crypto natives—and each has a role to play as the ecosystem matures.
Here are the 5 questions to answer in this episode:
What is Crypto Gaming and why is it important? What about casual & mobile gaming?
How do you identify the next Axie Infinity?
Why are Guilds important? Are they a good investment?
How do you earn in Crypto Gaming?
Where does meaning, value, and identity come into play? What about fun?
With the Crypto Gaming Revolution well under way, Amy walks us through the fundamentals of the space and how to approach the future.
---
Listen to podcast episode | Apple | Spotify | YouTube | RSS Feed
---
Bankless Sponsor Tools:
💰 GEMINI | FIAT & CRYPTO EXCHANGE
https://bankless.cc/go-gemini​
💧LIDO | DECENTRALIZED STAKING
https://bankless.cc/Lido
👻 AAVE | LEND & BORROW ASSETS
https://bankless.cc/aave
🦄 UNISWAP | DECENTRALIZED FUNDING
https://bankless.cc/UniGrants
---
RESOURCES
---
🏴 JOIN THE NATION 🏴
Subscribe: Newsletter | iTunes | Spotify | YouTube | RSS Feed
Follow:  Twitter | Instagram | Reddit | TikTok | Facebook
---
Not financial or tax advice. This newsletter is strictly educational and is not investment advice or a solicitation to buy or sell any assets or to make any financial decisions. This newsletter is not tax advice. Talk to your accountant. Do your own research.
---
Disclosure. From time-to-time I may add links in this newsletter to products I use. I may receive commission if you make a purchase through one of these links. Additionally, the Bankless writers hold crypto assets. See our investment disclosures here.